Last Updated:
May 7, 2021
Best Top 10 Smart Kitchen Gadgets 2021: Save Time & Money
Let's face it, everyone's lives are getting more complex, and our schedules are getting busier and busier by the second. Who would have ever thought that when we were kids, we would just speak randomly into the air and say something like "Turn on the kitchen lights to 53% brightness, and set the color to blue" and magically it would just happen. Or did you ever think that you would control the temperature and cooking time of your dinner from the comfort of your couch in the living room via an app on your phone?
If you are upgrading your kitchen technology or completing a total kitchen remodeling makeover, kitchen technology just keeps getting more and more impressive and vastly feature-rich. Which in turn, makes our lives that much easier and mundane or repetitive tasks around the house so more simple and enjoyable.
Fair warning, once you start using these smart gadgets in your kitchen, there's no going back. Whether they're speeding up or simplifying the cooking process or cutting down on the guesswork of cooking a specific dish, even the labor of making your next meal, you don't even know what you're missing until you've used these tools. From something simple as an intelligent soap dispenser to a smart air fryer, these products make cooking way more fun. You may want one for your kitchen or maybe as a gift for a few of your foodie or kitchen technology-obsessed friends as well.
Here are our Top 10 Best Smart Kitchen Gadgets for 2021 to help save you time and make your life easier in your home kitchen: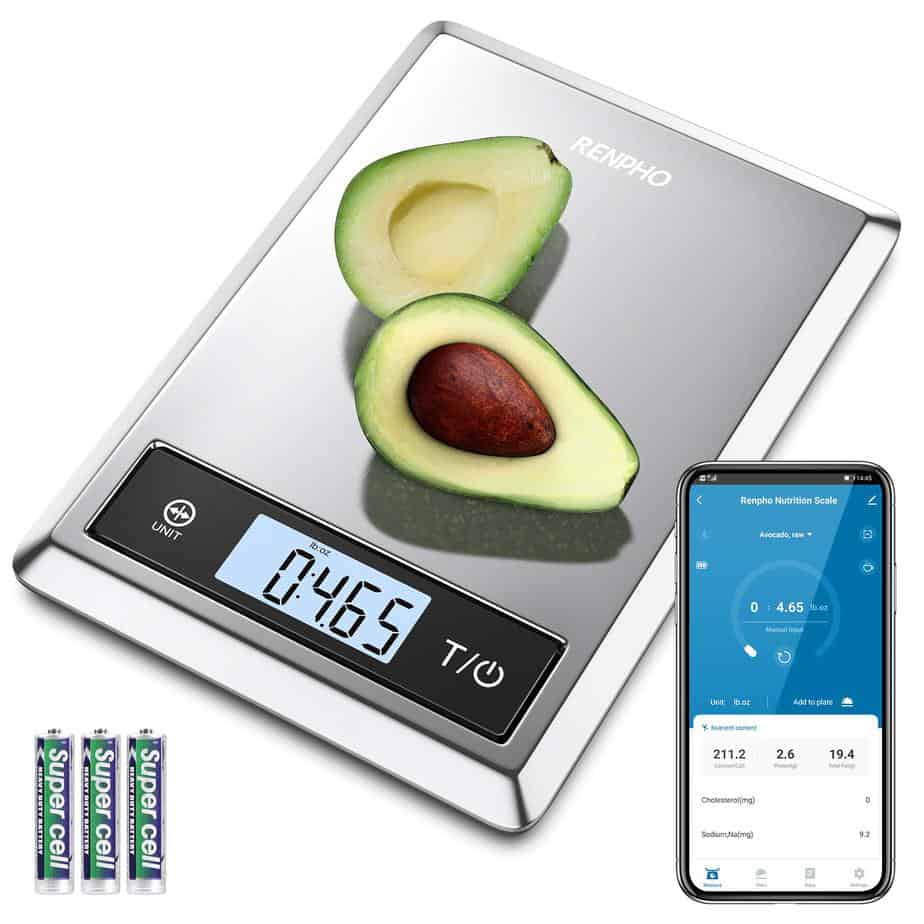 Renpho Smart Scale with Nutrition, Macro, Weight Loss Calculation App
How many times have you been making a recipe and it calls for specific weight measurement of an ingredient, or your new diet requires that you try to figure out how to calculate your food macros to achieve your desired goals? The iOS or Android Bluetooth connected Renpho Smart Scale app connects to the USDA database to give you access to tens of thousands of ingredients with their nutritional facts, such as calories, vitamin contents, protein, fats, etc. Supports grams, ounces, pounds, milliliters, and fluid ounces, all the way up to 11 pounds of weight!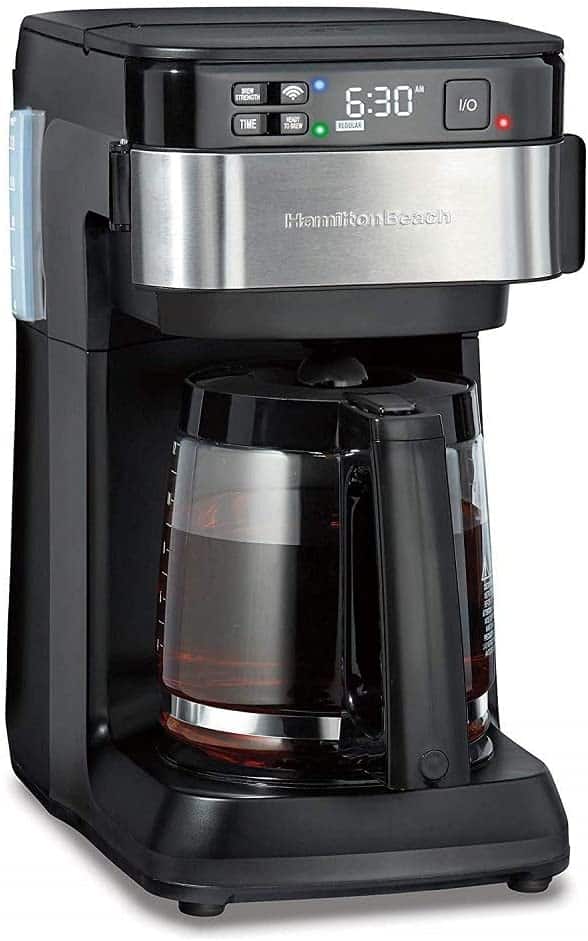 "Alexa, make me some coffee!" This WiFi-enabled smart coffee maker is Alexa enabled, and can easily integrate into your "Good Morning" routine as soon as you awaken. The Hamilton Beach 12 Cup Coffee Maker doesn't require any app to be installed on your phone, and you will never have to reset the clock on it at daylight savings time because it's WiFi-enabled and will sync wirelessly with the internet time servers.
You'll also never have to worry about if you inadvertently left the coffee maker on during your morning commute, it has a fully automatic shut off built-in. One of the coolest features of this smart WiFi coffeemaker is to say something like "Alexa, set brew strength to bold" for those mornings when you just need that extra pep in your step with a stronger brew. Also takes the guesswork out of when to descale the unit, as it will be automatically displayed on the unit's LCD for you to help keep your coffee always tasting delicious.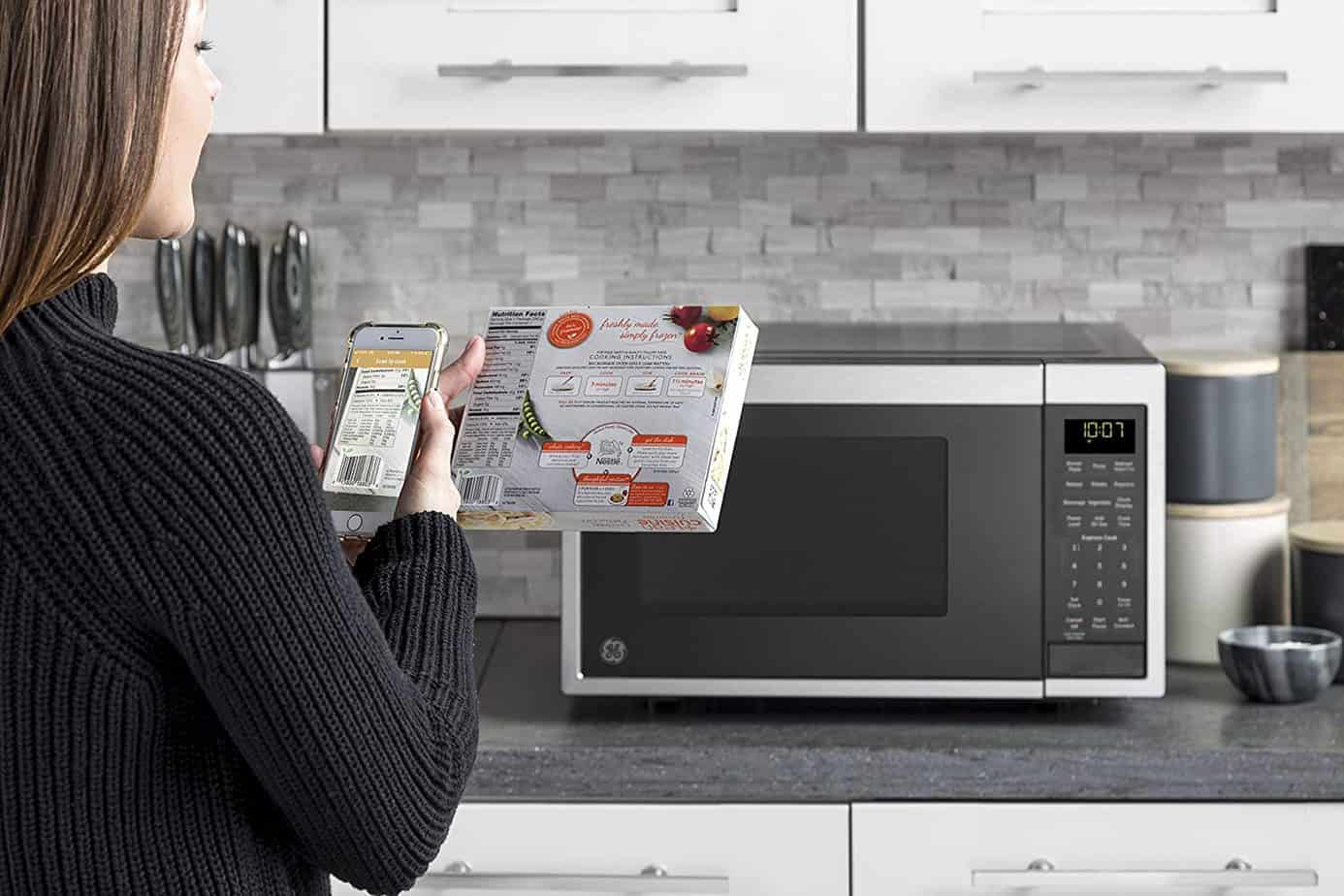 Take the guesswork out of microwave cooking times and power levels with this GE Smart Microwave with Scan to Cook technology. Works with both Alexa and Google voice assistants, as well as a connected smartphone app. Simply use your voice to operate your microwave from any room in the house. Perfect for having the kids help you cook. Take the guesswork out of microwaving frozen foods and prepare your favorite foods with just a scan of a barcode. 900 watts of cooking power, and perfect for those that aren't that cooking savvy as well. Compact for home, apartment, or even the RV.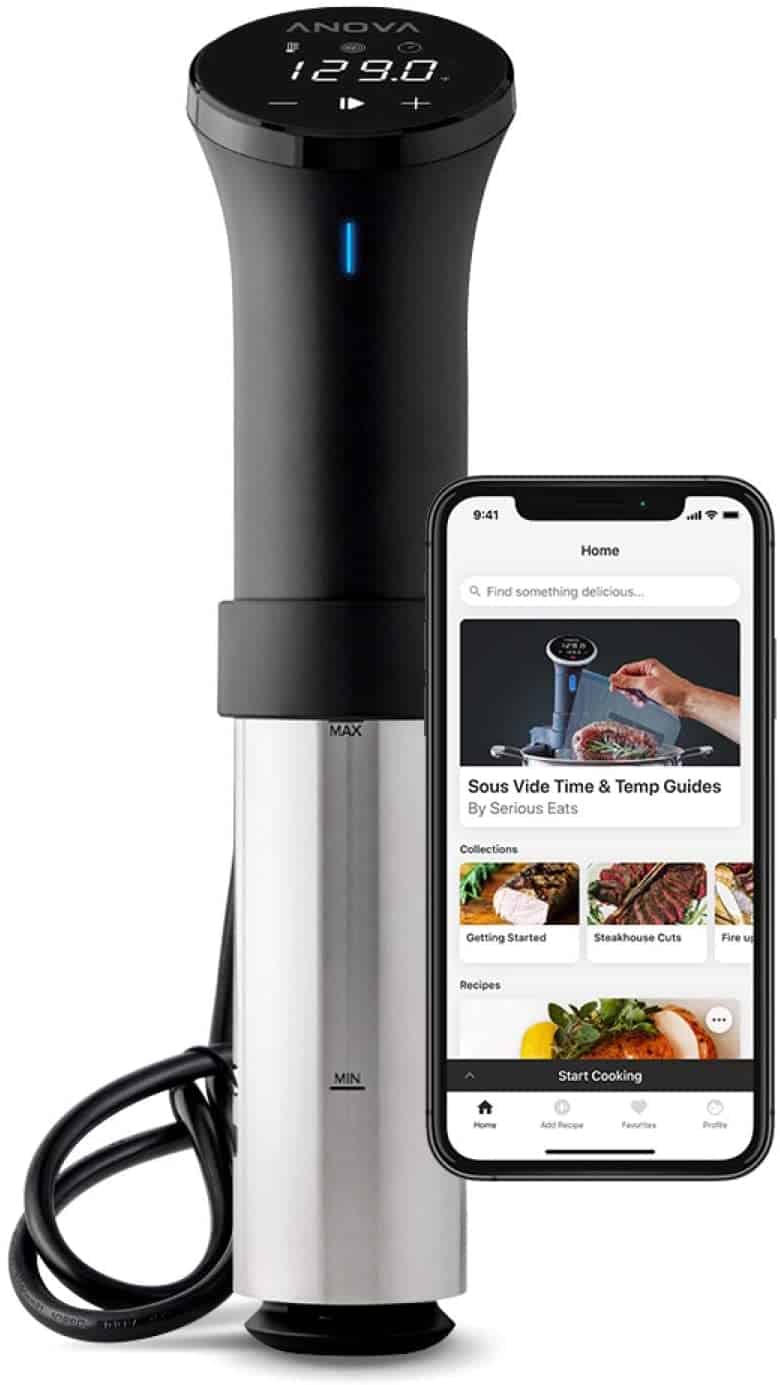 Never eat overcooked food again! The Anova Culinary Sous Vide Precision Cooker will cook your food perfectly every single time with digitally controlled precision. Sous vide cooking is the method of cooking food in a temperature-regulated circulated water bath. The smart immersion circulator is WiFi-enabled, an accompanying smartphone app are packed with thousands of recipes. Super easy to use, simply place your food into a sealed ziplock freezer bag, fill a pot with tap water, and tell the Anova what you'll be cooking.
It automatically calculates cooking times and temperatures for you. With the Anova digitally precision-controlled water circulating around your food will never overcook because the water never gets hotter than your desired finished cooking temperature. Perfectly cooked vegetables every time as well! Sous vide cooking also helps save your family money by using cheaper, tougher cuts of meat and slower cooking times to produce fork-tender results with ease.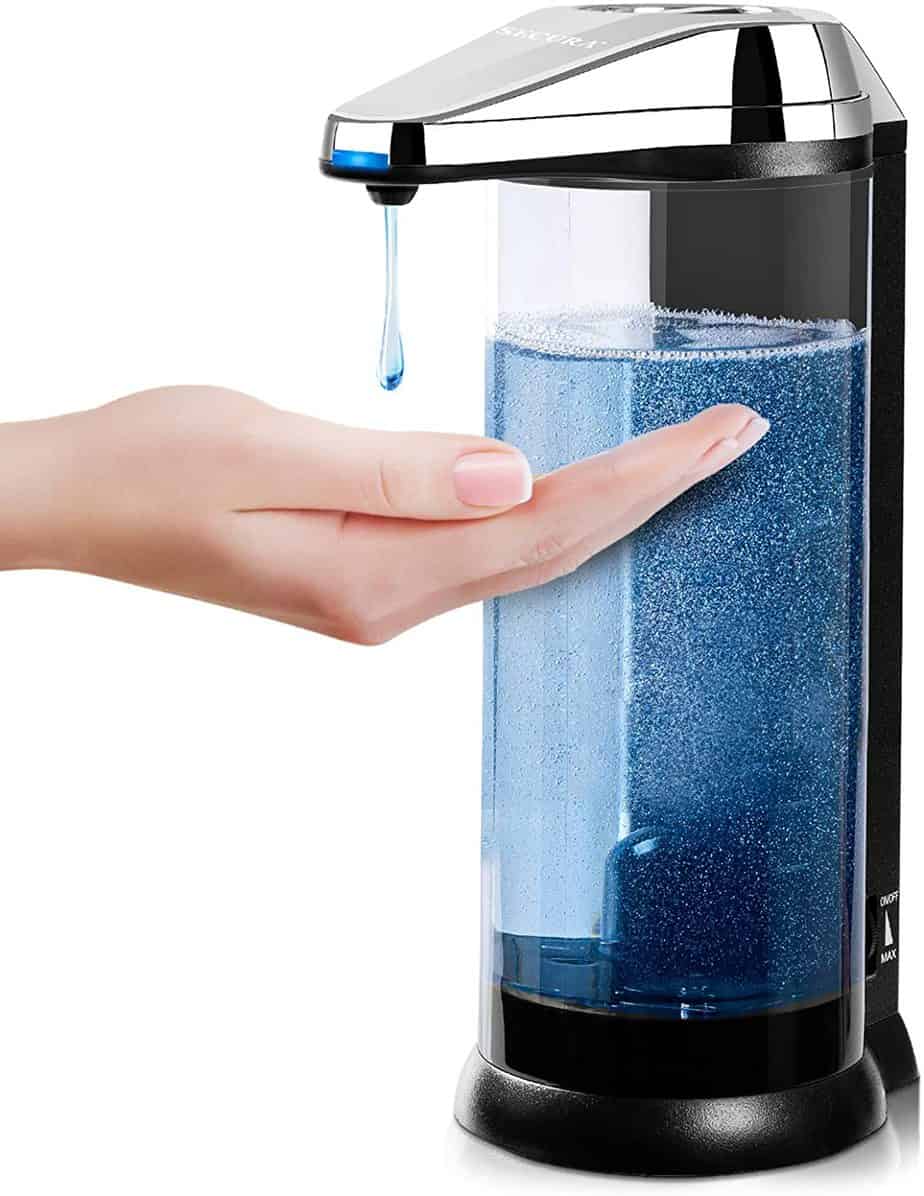 While this soap dispenser doesn't need any fancy WiFi or even Bluetooth, it's certainly a smart device to have around your home. Hand hygiene is absolutely mission-critical to health and food safety. You will never have to touch the bottle again and risk spreading bacteria, or contaminating your food. The large 17-ounce reservoir means having to refill less often. Easy to use, simply wave your hand under the sensor and the Secura Premium Touchless Soap Dispenser will provide you with a user-programmable amount of liquid soap automatically dispensed touchless into the palm of your hand. Great not only for the kitchen but also in the bathrooms too.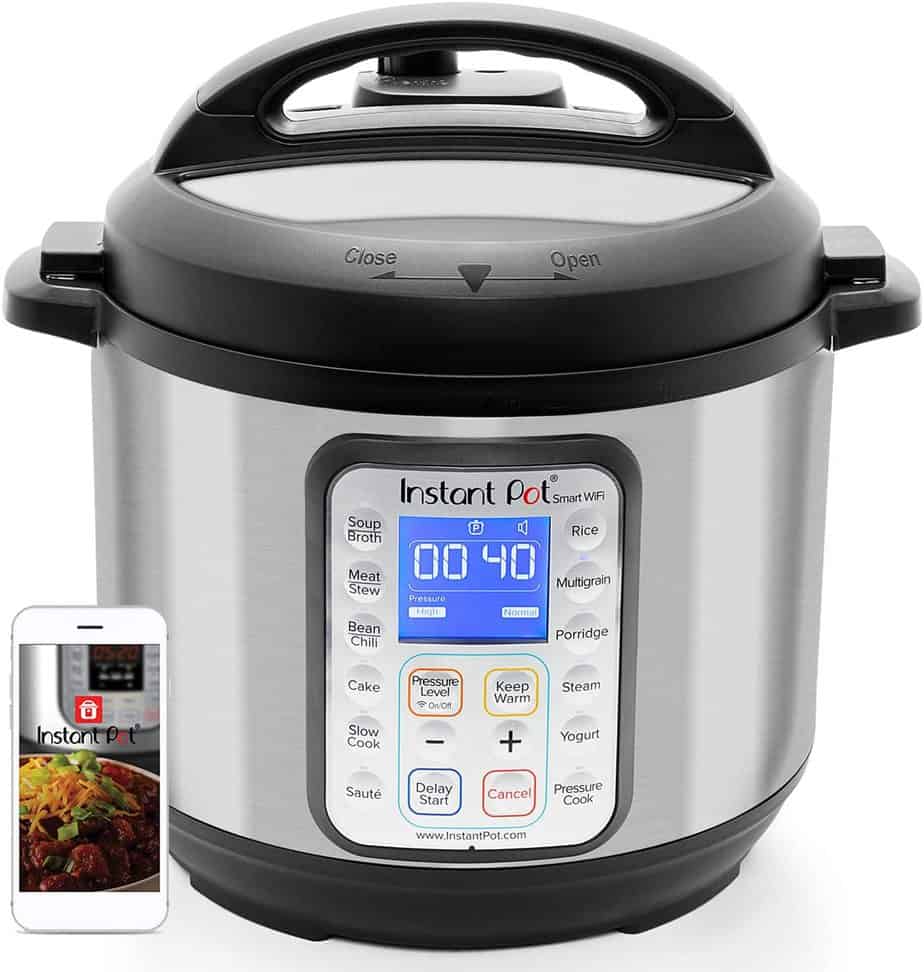 One of the hottest and most widely used countertop appliances has to be the Instant Pot WiFi Multi Cooker . When I say multi-cooker, I really mean MULTI cooker. This 8 in one appliance is a pressure cooker, slow cooker, rice cooker, yogurt maker, cake maker, saute pan, steamer, and warmer. This has to be the most used countertop appliance in my home kitchen, and for great reason.
You can easily prepare thousands of recipes by simply speaking to your Alexa, or by using the companion smartphone app. Make meals in minutes instead of hours with the speed of cooking under pressure, while sipping a glass of wine while monitoring your meal cooking progress, via the connected app or voice calls to your smart assistant from the comfort of the couch.
CHEF'S TIP: Always utilize a different colored set of seals when cooking sweets, savory items, and heavily spiced items like curry or chili, to prevent flavor melding. Always replace your seals once a year for optimal cooking performance.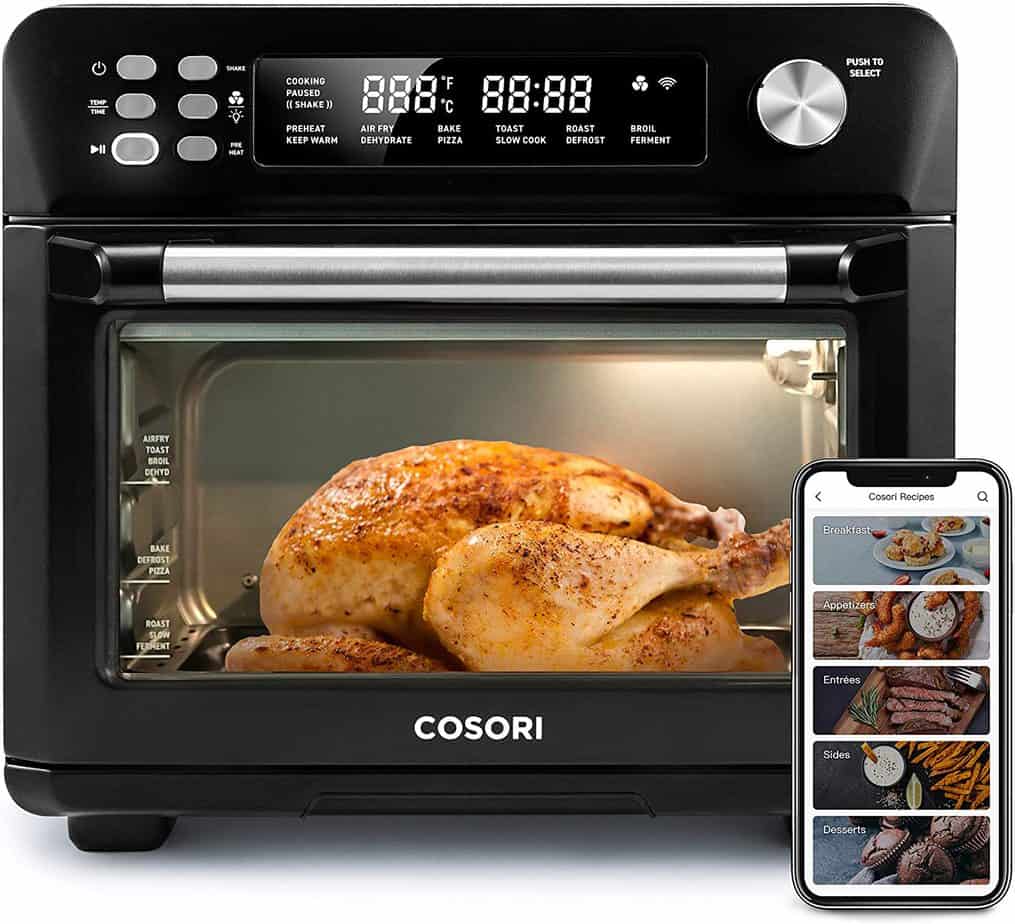 "Hey Google, Air fry the tater tots!" Say goodbye to traditional methods of cooking with the Cosori 12 in 1 1800 Watt Air Fryer Oven WiFi, Voice, and Smart Phone app-controlled has multi-function modes including High-Speed Air Fry, Bake, Toast, Preheat, Roast, Broil, Keep Warm, Dehydrate, Pizza Oven, Slow Cook, Defrost and Fermenter. Air Frying can use up to 85% less fat than traditional frying, but still producing crispy textures and flavors. Perfect for that college dorm, single person, or small kitchen. You can prepare up to a 12-inch pizza or 4 slices of toast at a time. Compatible with Google Assistant or Amazon Alexa, and iOS and Android smartphones for access to all sorts of preprogrammed recipe cooking times and temperatures.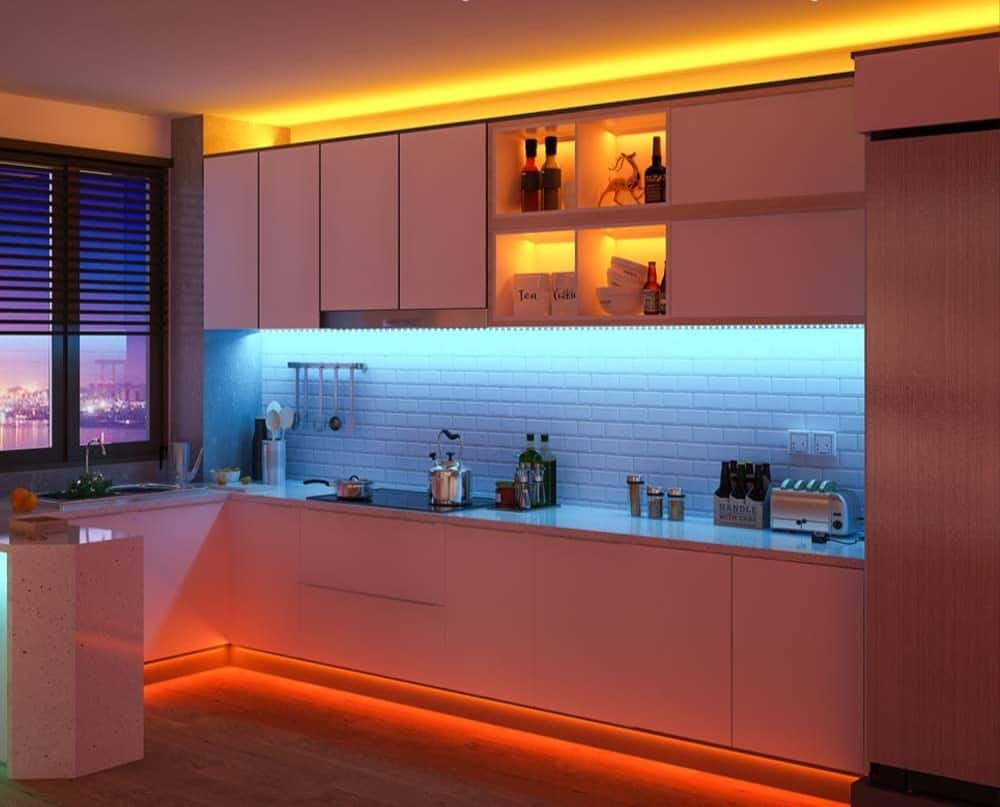 Add some extra light and ambiance to your kitchen or anywhere in your home with the Govee DreamColor Smart Strip Lights that work both with Google Assistant and Amazon Alexa, as well as a smartphone app. Who couldn't benefit from a little extra under cabinet or soffit lighting in their homes or to set a mood when entertaining? Choose from over 16 million potential color combinations. Plus, you can even sync the lights to music or sounds. The next time you're preparing a meal, or have your hands full simply say "Hey Google, Turn on the strip lights". You can also use the smartphone app to remotely control the lights even when you're away from home.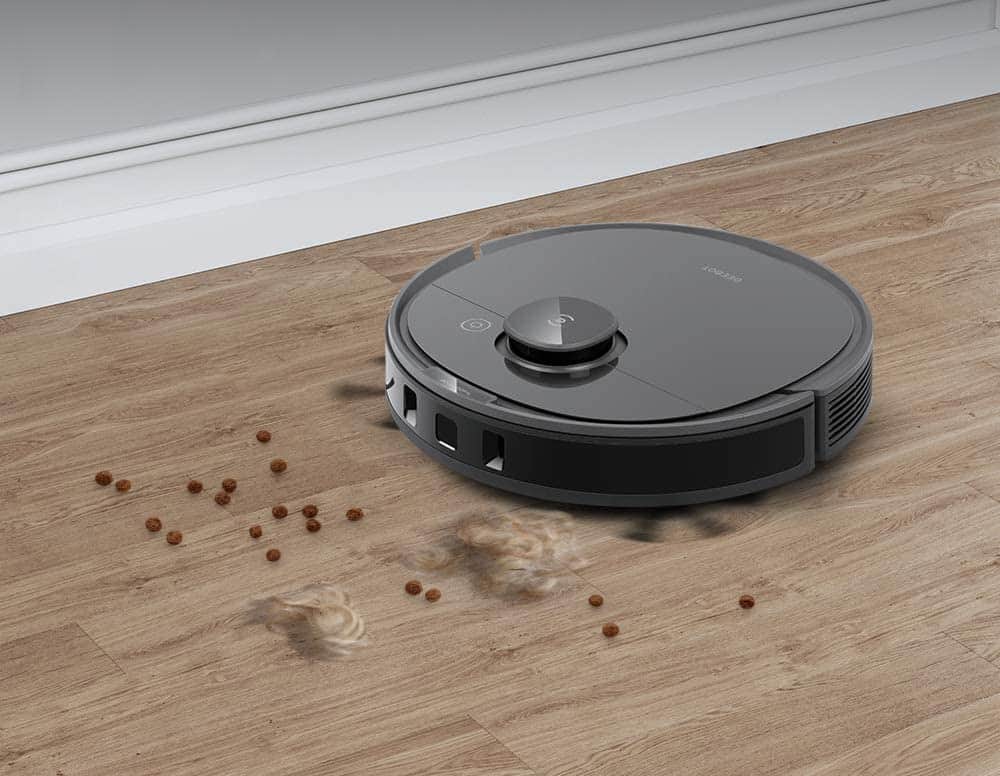 Save time and money by cleaning your entire house with the EcoVacs T8 Smart Robot that simultaneously vacuums and mops your floors! The onboard laser mapping automatically maps out your entire house with advanced obstacle and collision avoidance. By using the smartphone app, you can create virtual boundaries, isolate rooms, create "no go" zones, and even tell the robot to avoid things like the pet food bowls!
WiFi-enabled, and can be controlled by both Alexa or the Google Assistant, you can simply say "Hey Google, Tell DeeBot to Clean". The robot is so smart can detect if it's on a carpeted or hardwood surface, and will boost its vacuuming power to clean your carpets better, and will automatically avoid carpets when the mopping pad is attached.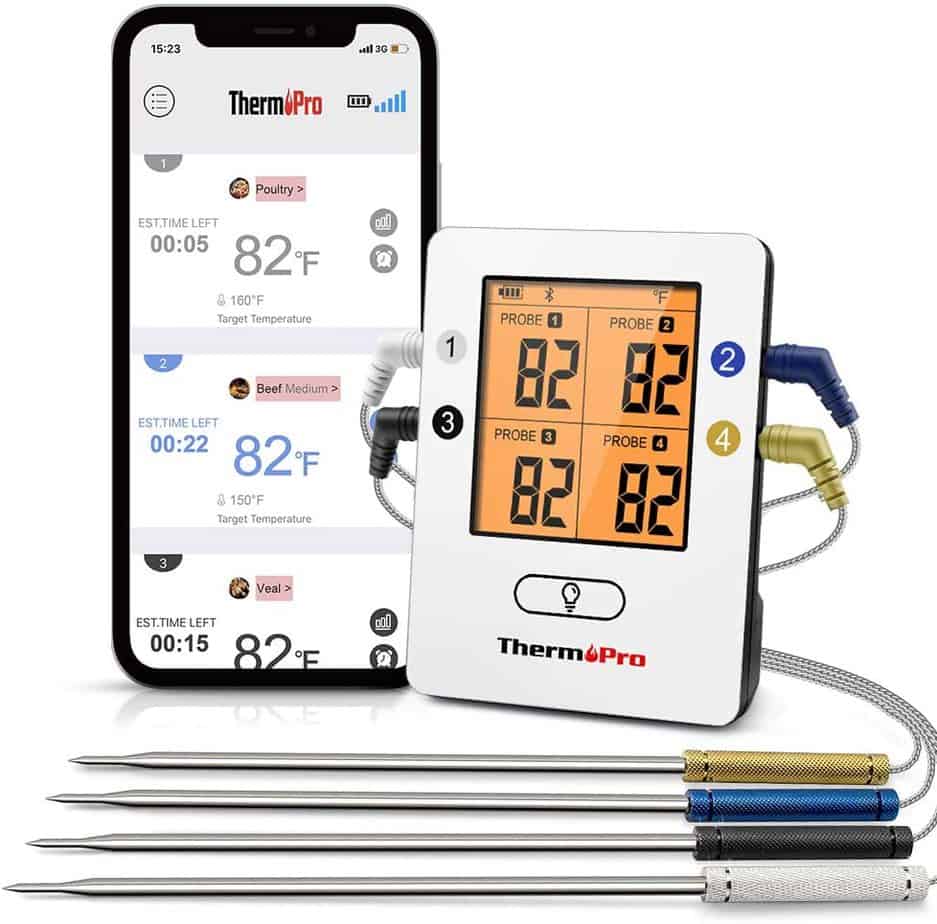 Move over conventional thermometers, meet the Therm Pro TP25 Wireless Bluetooth Thermometer boasting the latest long-range Bluetooth technology, this thermometer can connect to your smartphone up to 500 feet away. With four separate probes, you can be cooking multiple different things at the same time all while monitoring the temperature on your smartphone. Preprogrammed with 9 different levels of USDA recommended doneness levels to ensure food safety. It will automatically alert you at different time intervals are your food is approaching the desired finished temperature. Perfect for grilling, smoking, or even cooking in the oven.
Disclosure:
Items featured in this blog post have been hand-selected by AWG Private Chefs for their unique technology, versatility, or time and/or money-saving feature sets. Opinions expressed are ours alone, and we have not been paid to review or endorse any of the top 10 best kitchen gadgets for 2021 by any manufacturer, distributor, or retailer. Our affiliate disclosure statement can be viewed by clicking here.