Taco Parties & Taco Catering
In addition to our fine dining and themed events, AWG Private Chefs offers delicious casually elegant Mexican Street Taco catering. Enjoy the flavors and aromas of Mexico with our fresh cooked on-site taco party catering. Perfect for more casual events, kids parties, or if you're looking to feed larger groups.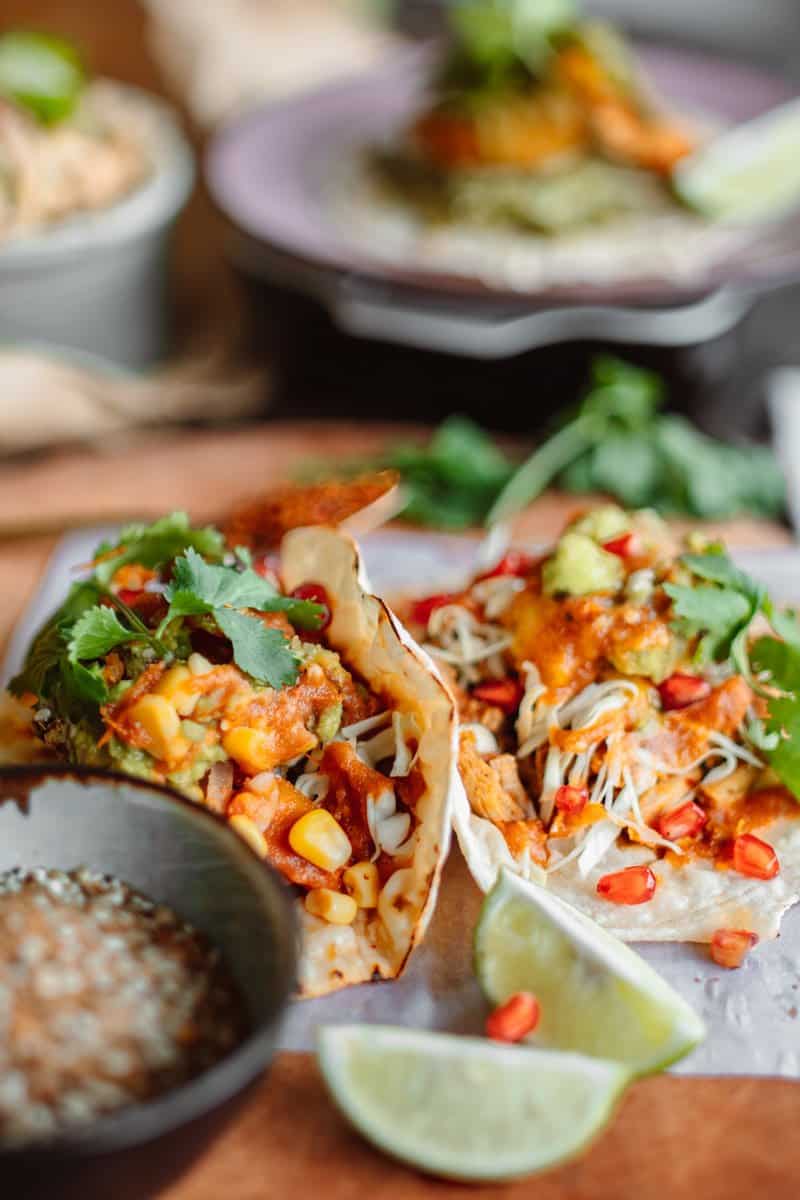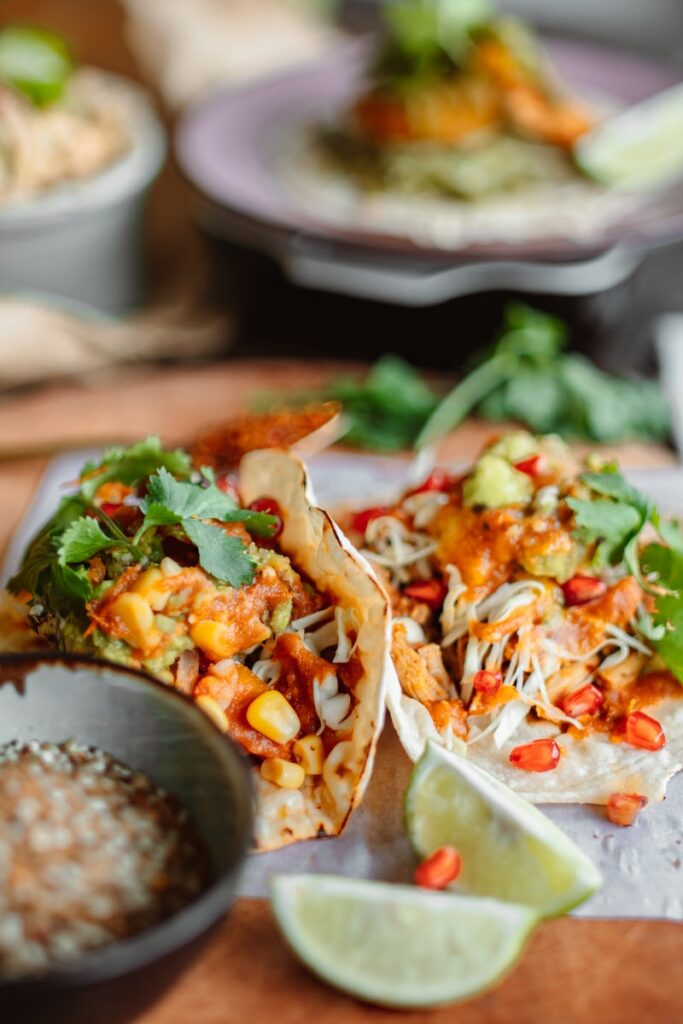 Catered Street Taco Parties
Hosting a casual street taco fiesta couldn't be easier with AWG Private Chefs. We bring the best Mexican taco catering experience to your San Francisco Bay Area home backyard with our mouth-watering handmade salsas, fresh organic ingredients, and fresh cooked on-site meats.
Taco Catering Menu Options:
Enjoy the traditional flavors of Mexican tacos, or go gourmet with modern taco catering menu items. Mix and match traditional and modern for the ultimate in taco party flavor experiences.
Traditional Taco Options:
Carne Asada featuring locally sourced marinated grass-fed beef
Al Pastor Pork, spicy seasoned pork, accompanied with plancha grilled pineapple
Chicken, free-range grilled chicken
Modern Taco Options:
Chili Lime Veggies, locally sourced organic vegetables, grilled with chili, fresh lime, and Mexican herbs
Wild Line Caught Mahi-Mahi fish, marinated in garlic & citrus
Camarones al Mojo de Ajo, shrimp with paprika, onions, garlic & lime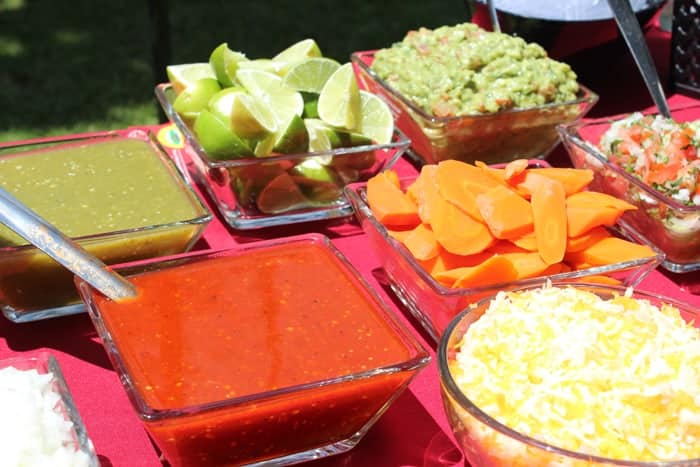 Create the Perfect Salsa Bar:
Select your favorite taco accompaniments & toppings to be included on your custom salsa bar:
Fresh from the grill warm Corn & Flour Tortillas
Salsa Rojo (Red Salsa)
Salsa Verde (Green Salsa)
Pico de Gallo
Fresh Organic Cilantro
Sweet Spanish Onions
Lime Wedges
Pickled or Fresh Grilled Jalapenos
Choice of Whole Black, Pinto, or Refried Beans
Mexican Flag Rice (White Rice, Green Chilis, Red Tomatoes)
Pickled Mexican Vegetables in Escabeche
Shredded Organic Lettuce
Shredded Cheese
Crema (Sour Cream)
Choice of Mexican Chopped Salad or Traditional Caesar
Elotes (Mexican Street Corn Cobettes)
Fresh from the oven Churros or Churros Con Chocolates
Quesadillas con Queso (Cheese Quesadillas)
Crispy Tortilla Chips
Aguafrescas, Bottled Water, Soft Drinks
Enjoy Total Event Flexibility & Menu Customization
With AWG Private Chefs taco catering for parties, you are never forced into picking a pre-fabbed party package or having to pay for menu items or ingredients that you don't wish to enjoy. We give you full editorial control over your entire event menu items, all the way down to the ingredient level. Just share with us which items you wish to enjoy, how long you wish your party to run, additional dishes or menu items you may desire, and any rentals that you may need.
Enhance your catered taco bar event with party rentals & add-ons you may wish:
China, Silverware, Glassware Rentals
Tables & Chair Rentals
Table Linens & Linen Napkins
Patio Umbrellas / Patio Heaters
Festive Mexican-Themed Decor
Fresh Fiesta Themed Floral Arrangements
Bartender Service (client-provided alcohol only)
Please note that we do not offer wedding taco catering or at non-residential venues at this time.
Visit our FAQs for additional information.