SF Bay Area In-Home Cooking Classes
Virtual cooking classes or in-person! Now with two choices to learn!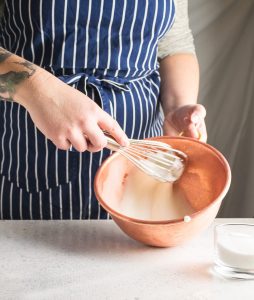 Have you always wanted to learn how to prepare a specific menu item, or just wanted to enhance your existing culinary skillset? Need a unique and fun group or team-building event? Look no further than in-person or virtual cooking classes with AWG Private Chefs. ​
Work side by side with a multi award winning Certified Master Chef to learn virtually any recipe, tips, tricks & basic to advanced level culinary techniques. Our cooking classes and team building cooking class events are always fully custom-tailored to cover whatever topics that you wish to learn about. Perfect for any range of skill levels, from the basics to more advanced home cooks and professional chefs.​
Class times can vary from just a short time to a few hours, full day classes, half day classes, or even multi-day intensive master class experiences. After your full hands-on cooking class experience, you will be decadently rewarded for all your hard work and dedication, with amazing dishes you can enjoy and new skill sets. Each of our fully custom-tailored in-person experiences concludes with you sitting down and dining on your freshly prepared newly learned menu items, while your chef cleans up the kitchen & does the dishes for you. ​
Virtual cooking classes can allow you to distance learn online from anywhere in the world while being instructed by one of our Certified Master Chefs. Included in your virtual cooking class booking will be electronic copies of menu recipe cards, step-by-step instructions, and an ingredient shopping list. ​
Some Of Our Frequently Requested Cooking Class Topics Include:​
Tapas & Small Plates
Decadent Chocolate Desserts
Artisanal Bread Making
Gluten-Free Menu Alternatives
Food and Wine Pairing
Cooking 101: All The Basics
Seductive Sauces
Vegan/Vegetarian Cuisine
Kid-friendly Party Planning
So much more! ​