Hiring an In Home Chef: How It Works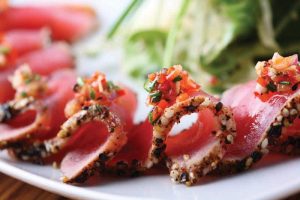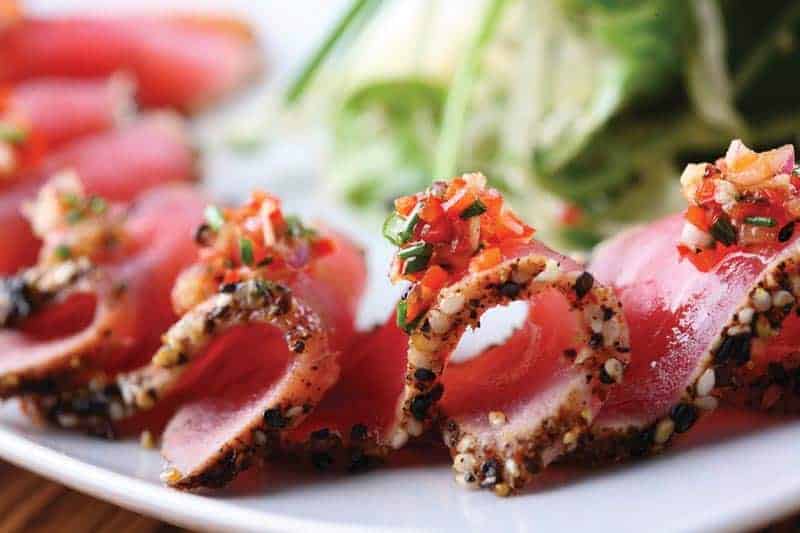 Be a guest at your own event! AWG Private Chefs takes the stress out of your next dinner party or event.
Looking for a stress-free and personalized in home chef dining experience in the comfort of your own home? Look no further than AWG Private Chefs! Our team of culinary experts and in home chefs specialize in creating unforgettable dining experiences tailored to your preferences and needs.
Whether you're planning a casual dinner with friends, an intimate date night, or a special occasion celebration, we have you covered. Our services range from a fully customized five-star multi-course restaurant-quality chef's tasting menu to a more casual dinner party or backyard bbq meal. No matter what you choose, our service team will handle every detail from start to finish, allowing you to relax and enjoy the company of your guests.
How does hiring an in home chef work?
Our signature "Easy, Effortless Entertaining" service starts with personalized menu planning. Upon receiving your initial inquiry, our event concierge will email you a questionnaire that will help us understand your ingredient, menu, and service style preferences. The more detailed information you can provide us, the better!
How do I know what types menus are available?
Our team of multi-award-winning Certified Master Chefs will work with you to create a fully custom-tailored concept menu that takes into account your preferences, dietary restrictions, and any food allergies. We'll also suggest wine pairings, signature cocktails, and more. Once you approve the menu, we'll handle all the ordering and pricing for you, ensuring a seamless and stress-free experience. You'll always enjoy the choice of the start time of your meal, allowing for a relaxed and enjoyable event for both you and your guests.
What do I need to have in my kitchen to hire an in home chef?
Our chefs are experts at working magic in almost any modern kitchen, as long as you have a sink, a working stove, and ample available refrigerator space. No elaborate gadgets or gizmos are required.
When will my chef arrive at my home?
On the day of your event, your private in home chef will arrive at your location 1.5 to 3 hours before your designated meal start time to begin the preparation and cooking of your meal.
What additional service staff do you offer?
Our team of highly trained servers, mixologists, sommeliers, and butlers will attend to your every need, ensuring that your dining experience is flawless from start to finish. We offer a variety of service styles to suit your preferences, including casual buffet-style, semi-formal staff served buffet, shared family-style platters, or formal restaurant-style plated service.
Is clean up included?
Absolutely! Your in home chef and service team will do the dishes, clean and re-sanitize all kitchen surfaces that we may have used, sweep the floor, and even take out the trash if requested! This leaves you more time to enjoy your guests, and less time with after-party clean up hassle!
At AWG Private Chefs, we believe that every dining experience should be special and unique. That's why we pride ourselves on our ability to create a tailored experience that exceeds your expectations. Our team of experts will take care of everything, from menu planning to set-up to clean-up, so you can focus on enjoying your time with your guests.
In addition to our in-home private dining experiences, we also offer a variety of other services, including cooking classes, team building events, wine tasting seminars , and traveling chef services for your vacation. Whether you're looking to learn a new culinary skill, bond with your coworkers, or enjoy a special meal with your loved ones at a far off destination, we have the expertise and experience to make it happen.
For a stress-free, personalized, and unforgettable dining experience, look no further than AWG Private Chefs. Our team of culinary experts and service professionals will work with you every step of the way to create a customized dining experience that exceeds your expectations. Contact us today to start planning your next event!