Last Updated:
June 16, 2023
10 Ways To Plan The Perfect Girls Night Out
Let's face it, ladies, we're all beyond ready to have an amazing girls night out, right? It's time to let our hair down, get together with our besties, and have an amazingly fun time together doing nothing more than just celebrating life!
Having a night out on the town can drain your wallet, with limited options for venues. Planning a memorable evening with your girlfriends can sometimes feel totally overwhelming and time-consuming.
So let's plan that ultimate girls night out, in!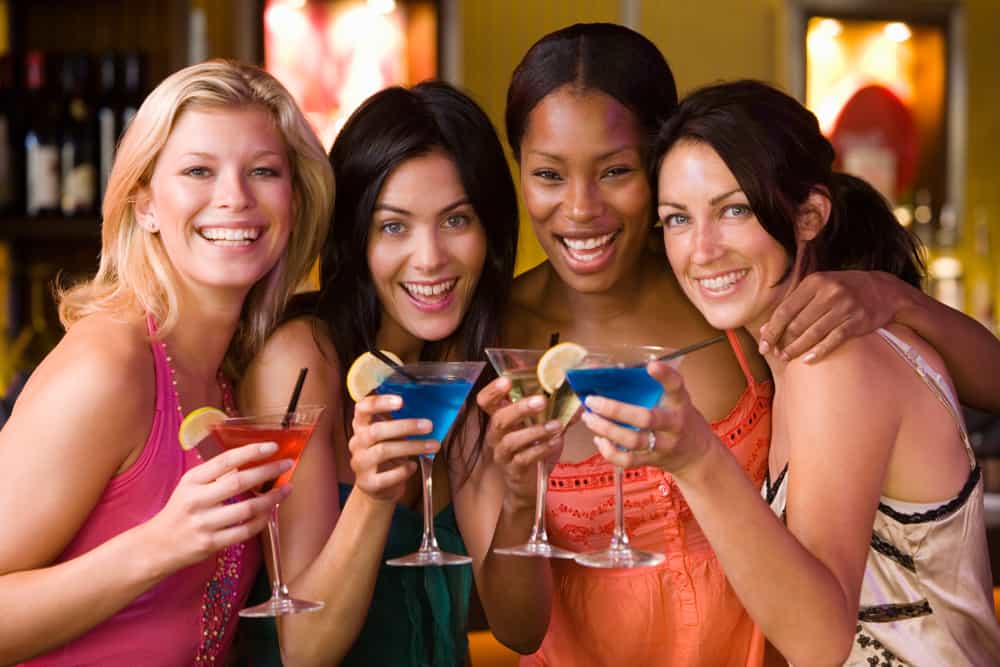 How To Plan The Perfect Girls Night Out With Friends
1. The Guest List: Choose Your Accomplices
Compile a roster of your closest and most trusted gal pal partners in crime. Although we enjoy large gatherings, it's great to limit the total number of guests to under 10. By keeping the guest list manageable, everyone present will have ample opportunities to engage in conversations, connect with one another, and truly celebrate the moment. It's during these moments that we forge lasting memories and cherish the quality time spent together.
2. Set The Mood: Choose A Theme!
Select a theme for your gathering that resonates with the shared experiences and interests of everyone on your guest list. Consider finding a common ground through a shared mantra, a special occasion that binds you together (like being sorority sisters or work colleagues, maybe you go to the same nail salon?), growing up in the same town, a passion for shoes and handbags, or even having the same ex-boyfriend! Embrace whatever connection you all share and let it guide the theme of your event.

After settling on your chosen theme, now let's take it to the next level! Encourage the girls to fully embrace the theme by dressing up in awe-inspiring outfits. Adorning themselves in glam-tastic outfits that exude elegance, complemented by sparkling jewels. Picture a red carpet entrance complete with a step and repeat, capturing the essence of a star-studded event. Let the accessories shine and make a big bold statement.
Alternatively, if you're aiming for a completely contrasting and comfortably casual vibe, look towards a scene where everyone dons their favorite thrift store chic couture. Think of fashionable yet cozy and fun onesie footie pajamas, spa-inspired outfits, or drag out your stretchy yoga pants. Alternatively, for a touch of humor and nostalgia, suggest wearing their significant other's most frumpy t-shirt and slippers as a playful nod to relaxed attire.
The idea is to immerse yourself fully in the chosen theme, allowing everyone to express their individual style and embrace the festivities with enthusiasm.
Whichever direction or theme you choose, take it all the way to the limit girlfriend! Make that magic!
3. Cocktails: Honey! It's Happy Hour!
Kicking off your girls night in celebration of friendship starts with a delicious, inventive, and fun cocktail.
Break free from the ordinary and venture beyond the typical after-work drinks at the bar. Explore the realm of extraordinary seasonal cocktails crafted by some of the world's top mixologists, innovation, and style. These hand-crafted boozy libations are a fusion of premium spirits, carefully selected fresh ingredients, stunning garnishes, and a symphony of flavors that tantalize the taste buds and leave you yearning for another delightful sip.
Discover the current trends in mixology, where creativity knows no bounds. Indulge in concoctions that push the boundaries of flavor profiles, blending unexpected ingredients and techniques to create liquid works of art. From intricately layered drinks to smoky, herb-infused delights, each sip unfolds a new dimension of taste and pleasure.
These artisanal cocktails not only provide a sensory delight but also offer a glimpse into the passion and craftsmanship of the mixologists who dedicate themselves to perfecting their craft. So, step outside your comfort zone, explore the realm of innovative libations, and let your taste buds embark on a remarkable journey of flavors.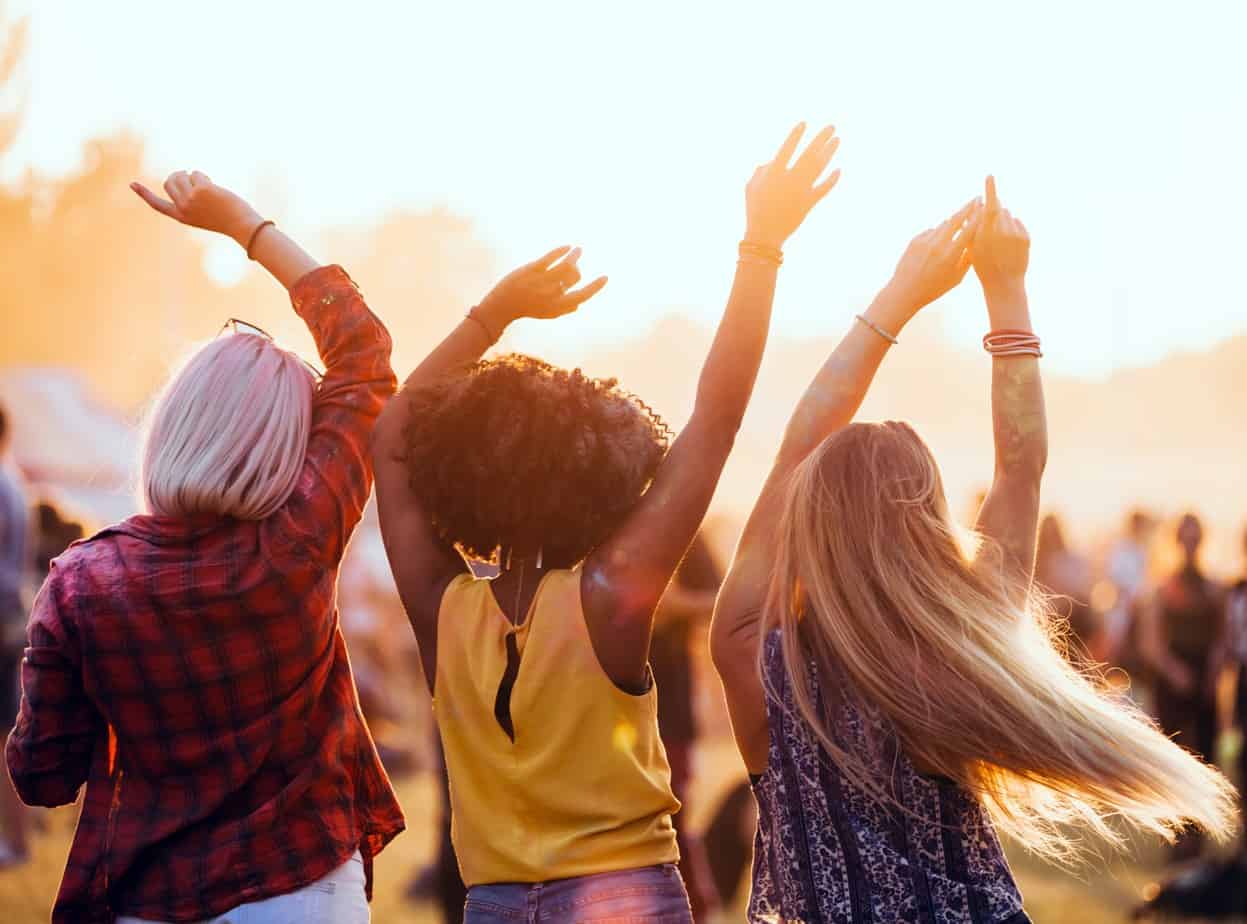 4. Pick a Party Playlist: Set The Night To Music
Get ready to unleash your inner dancing queen, girl! Whether you're all about shaking it to the latest chart-toppers, getting your groove on to country jams, bouncing to the beats of rap and club music, or exploring the international rhythms of reggae, salsa, or flamenco, it's time to let loose and show off your moves!
Craft a vibrant playlist that spans at least 4-6 hours, carefully curating a mix of tunes that perfectly align with your theme. Start off with some lively tracks to set the mood, gradually building up the tempo as happy hour transitions into a dance party. Slow things down during meal or grazing times, creating a relaxed atmosphere to enjoy some delicious bites and refreshing drinks. Then, revitalize the energy as the evening progresses, ramping up the beats for a night of non-stop festivity.
Make sure your playlists are fresh, upbeat, and filled with songs that exude a fun and festive vibe. If there are any signature songs that hold a special place in your hearts, plan your playlist to include those gems, transforming your gathering into a living room karaoke session where you all can sing your hearts out together.
To take the party to the next level, consider having a karaoke machine on hand. It's a surefire way to get everyone involved, spreading laughter and creating unforgettable memories during your epic girls' night out. So get ready to dance, sing, and revel in the joy of friendship, because this night is all about making lasting memories that you'll cherish for years to come!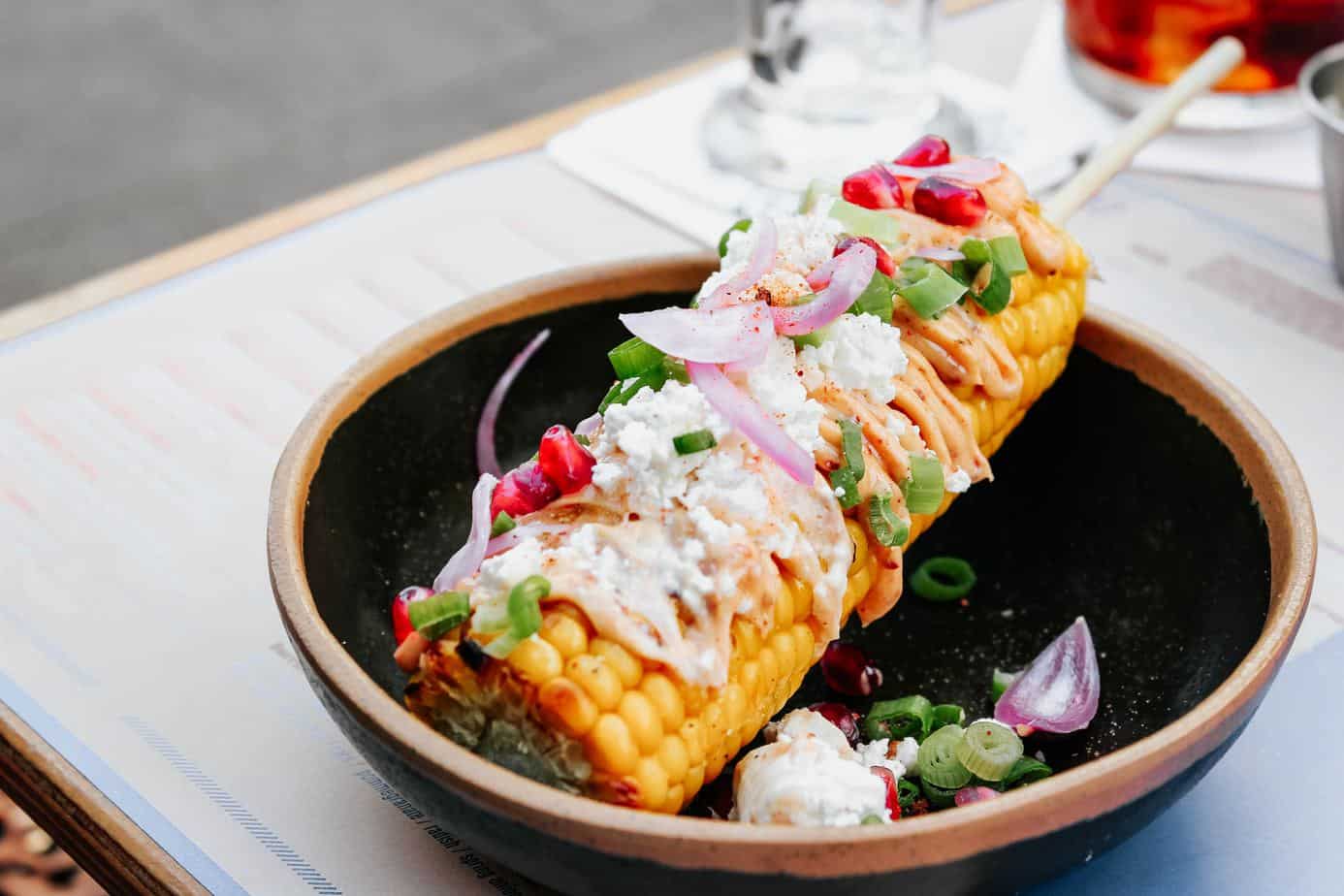 5. Power Nosh: Nibbling All Night
Forget about the traditional sit-down dinner and embrace the concept of power noshing all night long, girl! Power noshing revolves around a delectable menu featuring 6-8 small dishes, tapas, or hearty appetizers that are spread out and enjoyed throughout the evening. Choose a menu that complements your theme, ensuring that every bite keeps the night on point. You could even go for a relaxed and casual gourmet pizza party—because who doesn't love pizza?
As the fabulous hostess with the mostess that you are, it's important to consider everyone's needs. Prior to your girls' night gathering, reach out to each guest and inquire about any food allergies, dietary restrictions, or ingredient aversions they may have. By accommodating these preferences, you'll ensure that everyone can indulge in the night's culinary delights without any worries. This inclusivity will elevate the experience and make everyone feel included in the delightful noshing festivities throughout the evening.
So, prepare to tantalize your taste buds with a variety of flavors, textures, and culinary delights as you power nosh your way through the night, savoring each delectable bite. With a thoughtful menu and consideration for everyone's dietary needs, your girls' night will be a gastronomic journey to remember!

Game night is the ultimate way to inject excitement, liveliness, and a festive spirit into your friends' celebration. Since this exclusive VIP event is all about you and your inner circle, feel free to let loose, have a blast, and turn up the volume on the fun!
Choose interactive games that create friendly competition or allow for wagers, letting the excitement soar. Adult-themed card games that guarantee uproarious laughter and juicy gossip, such as Do Or Drink, The Best Friend Game, For The Girls, or Drunk Confidence, are perfect choices. You can even play these games while sipping on your signature cocktail or nibbling on delicious party snacks—keeping the good times rolling.
To add an extra layer of excitement, prepare prizes for the evening's winners. Whether it's the champion of the games, the person with the best outfit, or humorous awards like "most likely to be late to their own funeral," get creative and have a blast with it! Prizes can range from simple tokens like a handful of lottery scratchers or a pampering kit, to lighthearted gag gifts that bring smiles and laughter. And hey, you might even consider a small luxurious treat tucked away in a Tiffany's box to make the night even more memorable.
Remember, the goal is to have a fantastic time, let loose, and create unforgettable moments with your closest friends. So, gather your game-loving crew, prepare for laughter-filled antics, and embrace the joy of competition, camaraderie, and rewarding each other with well-deserved prizes. It's game on, girl!
Upping The Ante:
Want to make it more interesting? Think about a Monte Carlo theme, and contact a local casino games rental company. Have a few of your favorite games brought in for a casino night party. Are you a card shark? Try your hand at craps?
PAY IT FORWARD: Embrace the power of giving back and entertain with purpose by donating the winnings from your evening of fun to a cause that truly matters. Dedicate your generosity to a favorite charity, a women's organization, or any other feel-good cause that resonates with you and your friends. By doing so, you'll make a positive impact on the world right from the cozy confines of your own home.
Imagine the joy and positive impact on the world that comes from using your gathering as a catalyst for change. Not only will you and your friends enjoy a memorable and enjoyable evening, but you'll also collectively contribute to making a difference in the lives of others. Whether it's supporting those in need, championing the rights of women, or uplifting a cause close to your hearts, your collective effort will create a ripple effect of positivity and social impact.
So, gather your friends, have a blast, and know that the joy and laughter you share will go beyond the confines of your gathering. Together, through your donations, you'll sow the seeds of change and make a meaningful difference in the world. It's entertainment with a purpose—a truly remarkable way to bring joy not only to yourselves but also to those who benefit from your generosity.
7. Entertainment
Have some secret entertainment lined up that you don't share with the rest of the girls. Entertainment comes in all sorts of flavors, shapes, and sizes. From a live vocalist, musician, interactive cooking experience with an amazing chef, psychic, sip and paint, an escape room at home challenge, adult-themed comedian, exotic pole dancer, crazy photo booth, or whatever strikes your fancy.
Keep the entertainment short, around an hour or so. Just to add that little extra sparkle to your girls night out evening plans.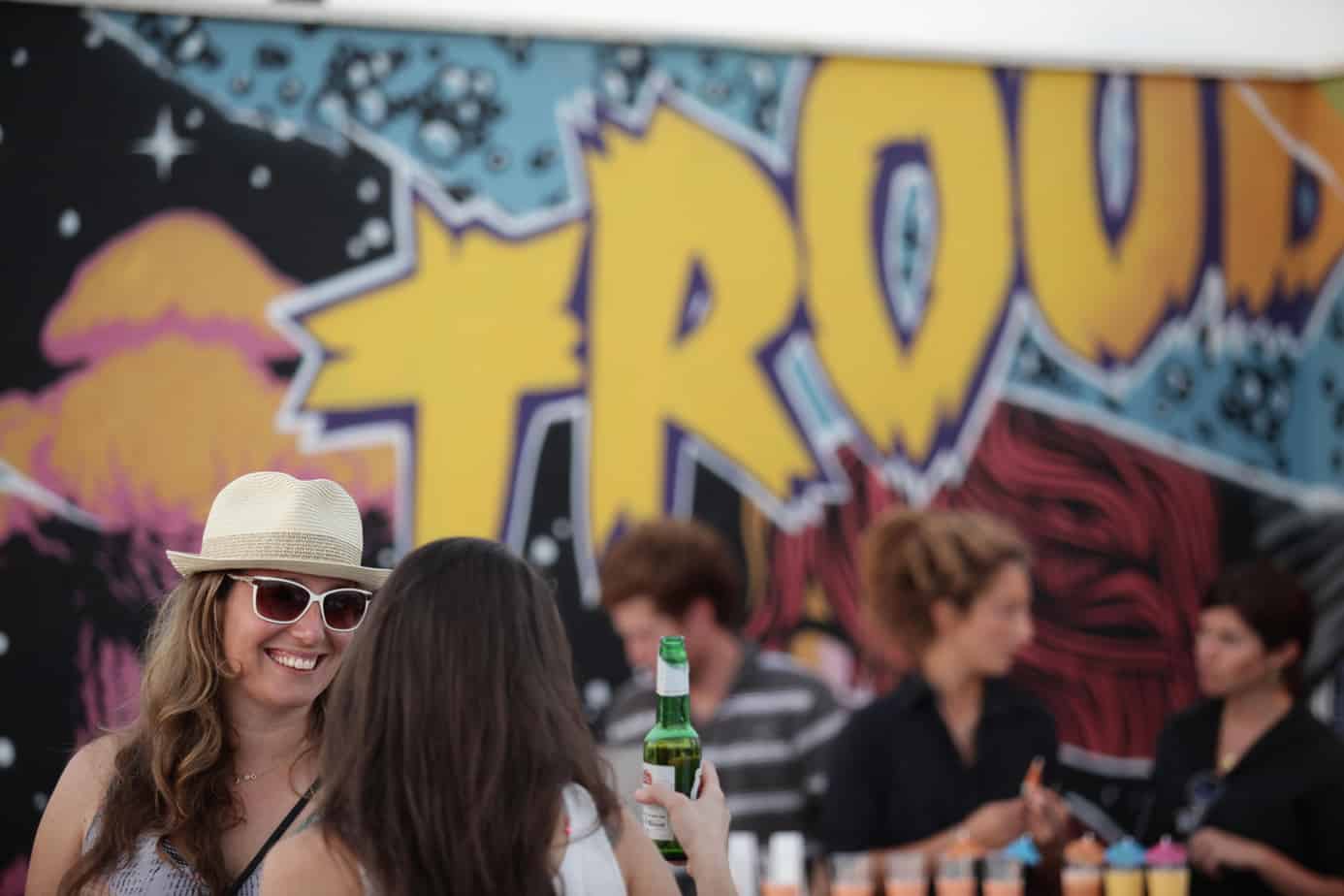 8. Alternative Venues - Progressive Party Option
Take your girls' night out to the next level by organizing a progressive party experience if a couple of your friends live within walking distance. This unique adventure will keep the evening dynamic and exciting.
Begin the night at your place, where you can kick things off with a selection of delightful cocktails and delectable nibbles. Enjoy a few hours of laughter, conversation, and bonding in the comfort of your own home. Once the time feels right, it's time to embark on the next phase of your adventure.
Head over to the next friend's house, where the focus shifts to games or entertaining activities. Engage in lively competition, enjoy interactive experiences, or indulge in shared hobbies that bring out everyone's playful side. This change of scenery will inject new energy into the night and provide fresh opportunities for fun and connection.
As the evening progresses, make your way to a third friend's house, where the ambiance shifts to a dessert haven. Savor sweet treats, indulge in decadent desserts, and let the evening culminate in a joyful celebration of friendship. And why not bring out your dancing shoes? Turn up the music, hit the dance floor, and let the rhythm carry you into the night.
Remember, safety is paramount. Avoid drinking and driving at all costs. Keep the distances between venues as walkable as possible, ensuring a safe journey from one location to another. Alternatively, consider renting a limo or party bus to transport your group, or make use of ride-sharing services like Uber or Lyft.
By orchestrating a progressive girls' night out, you'll create an intriguing and unforgettable experience. Each venue change will bring new adventures, shared moments, and memories to cherish. So, gather your girlfriends, plan the logistics, and embark on a night of laughter, bonding, and exploration—all while keeping safety at the forefront of your plans.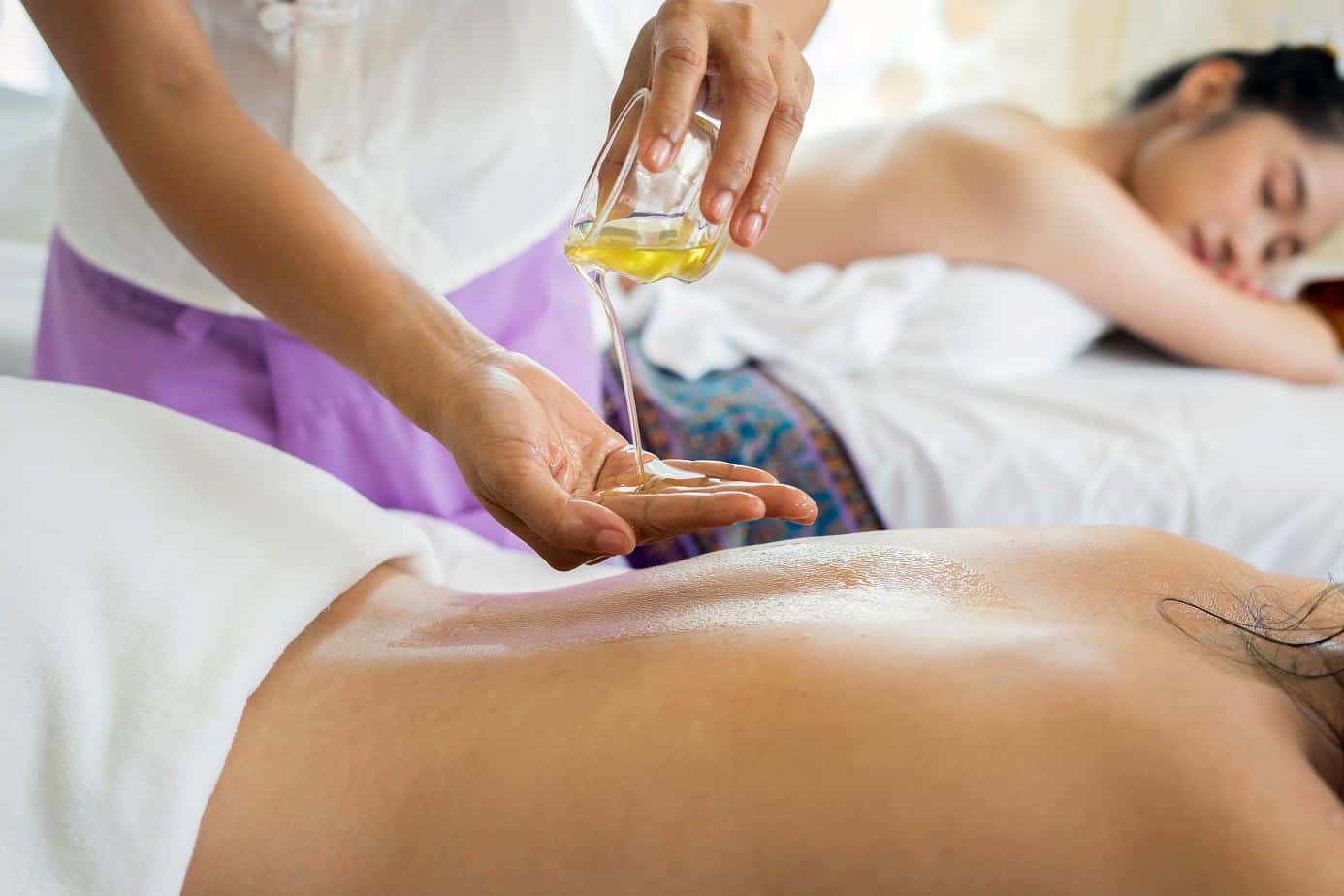 9. Wild And Crazy Isn't My Thing: Problem Solved!
If dancing until dawn isn't your cup of tea, no worries at all, ladies! I've got the perfect alternative that will still guarantee a fabulous and relaxing time. Sometimes, as hard-working moms, we don't always have the same high energy levels we once had. So, let's switch things up and create a girls' night that is all about soothing comfort and pampering while still having an absolute blast!
Transform your gathering into a luxurious spa-themed pampering party. Reach out to local professionals such as massage therapists, estheticians, skincare specialists, nail technicians, and more. Book their services to be provided right at your own house, allowing you and your friends to indulge in 15-minute massages, revitalizing facials, foot treatments, mini mani-pedis, and quick touch-ups for your nails.
Immerse yourselves in a serene atmosphere, complete with calming music, aromatic candles, and plush robes. Create a soothing ambiance where you can unwind, chat, and enjoy each other's company while being treated to a series of delightful and rejuvenating spa services.
This pampering experience will not only help you relax and unwind but also provide an opportunity for self-care and much-needed indulgence. Take this time to focus on yourself and let the stresses of daily life melt away as you bask in the tranquility of your very own at-home spa retreat.
So, gather your closest friends, prepare the space for a serene spa oasis, and get ready to be pampered like royalty. It's time to prioritize your well-being, recharge your batteries, and revel in the blissful company of your fabulous girlfriends. Get ready for an evening of relaxation, rejuvenation, and unforgettable bonding experiences that will leave you feeling refreshed and ready to take on the world.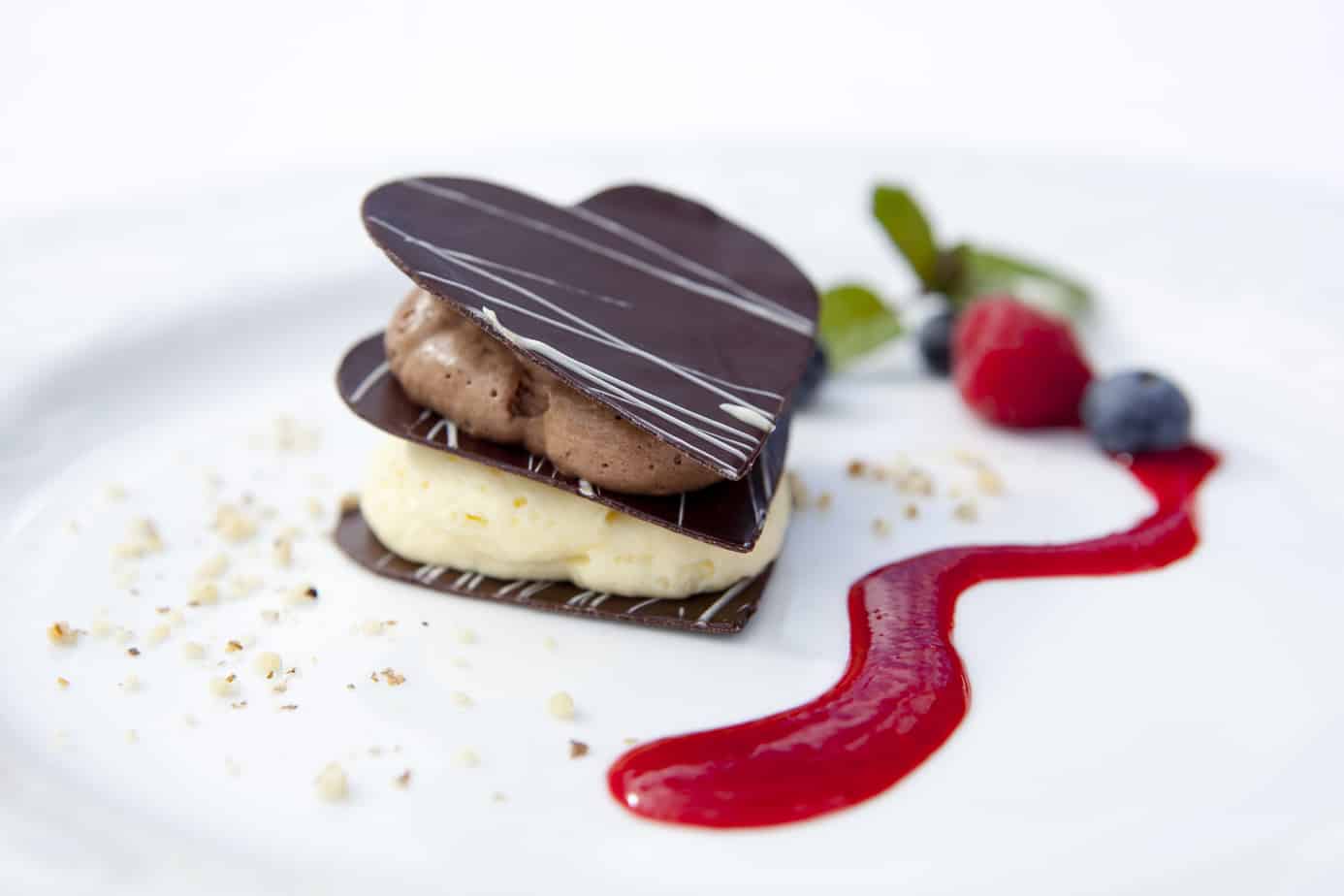 10. The Big Finale: Dessert Decadence
Who loves something a little sweet? I'm talking all things dessert.
Indulge your sweet tooth and elevate your girls' night experience with a delectable dessert tasting extravaganza! As the evening winds down, treat yourselves to a tantalizing assortment of 4-6 mini desserts that are brimming with beauty, flavor, and pure indulgence. Prepare a selection that includes both fruit and chocolate-based treats, showcasing a wide variety of textures, flavor profiles, and temperatures for a truly delightful experience.
Picture a table adorned with an array of miniature desserts, each a work of art in its own right. From delicate fruit tarts to rich chocolate mousse, creamy cheesecakes to luscious tiramisu, let your taste buds embark on a journey of decadence and delight. These bite-sized wonders are designed to tantalize your senses and create an explosion of flavors in every mouthful.
Experiment with a variety of textures, from creamy and smooth to crunchy and crumbly. Explore an assortment of flavor profiles, ranging from fruity and refreshing to rich and intense. Feel free to play with temperatures as well, offering chilled delights alongside warm, comforting treats.
As you and your friends indulge in this dessert-tasting experience, take the time to really taste and savor each bite, appreciating the craftsmanship and creativity that went into crafting these mini masterpieces. Engage in lively discussions about the flavors, textures, and what are your personal favorites. It's an opportunity to revel in the beauty of desserts while sharing your passion for all things sweet with your closest friends.
So, prepare a table adorned with these delightful creations, gather your girls, and embark on a journey of dessert exploration. Let your taste buds be your guide as you savor the artistry and decadence of these miniature treats. It's a sweet ending to a memorable evening, one that will leave you with a satisfied smile and a shared appreciation for the finer things in life.
Leave Every Last Detail To Us!
AWG Private Chefs have been voted Best Caterer and Private Chefs in the San Francisco Bay Area for multiple years running. Our team of event planners, mixologists, Certified Master Chefs, concierges have a combined experience of over 100 years in the hospitality, culinary and event planning industries.
Simply share with us your vision for your perfect girls night out event, and leave the rest to us! Book a consultation with one of our event planners today to plan the ultimate girls night in party today!
---
About the Author:
Rayna Hess is Senior Event Designer for AWG Private Chefs and owner of Eventfully Yours Event Designs. For over 25 years Rayna Hess has created, styled, and executed in-home micro-events, weddings, and large-scale corporate events nationwide. Her unique style and focus on exceeding every client's expectations have led her to be a highly recognized multi-award-winning event industry expert professional.