Teppanyaki Chef Parties / Hibachi At Home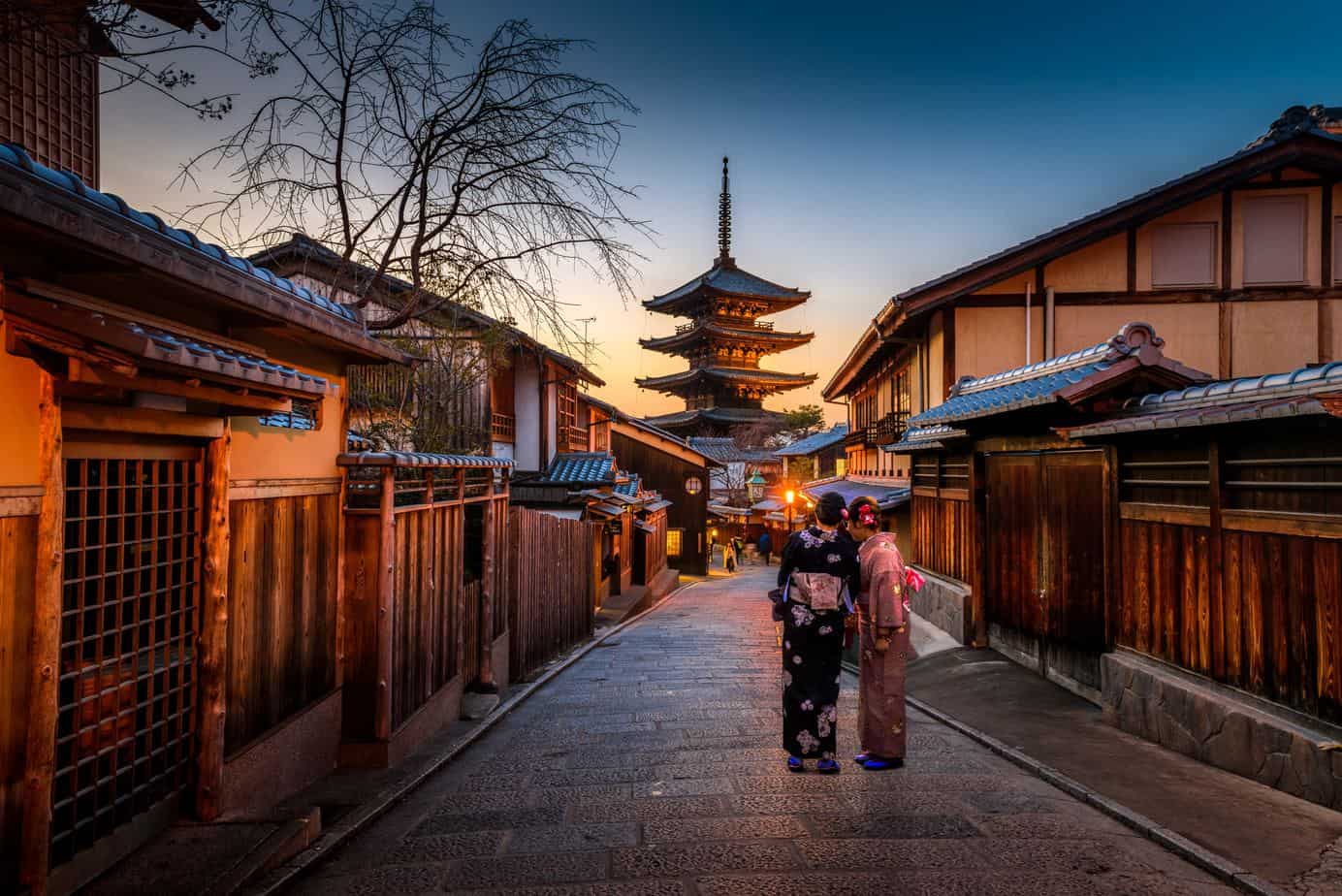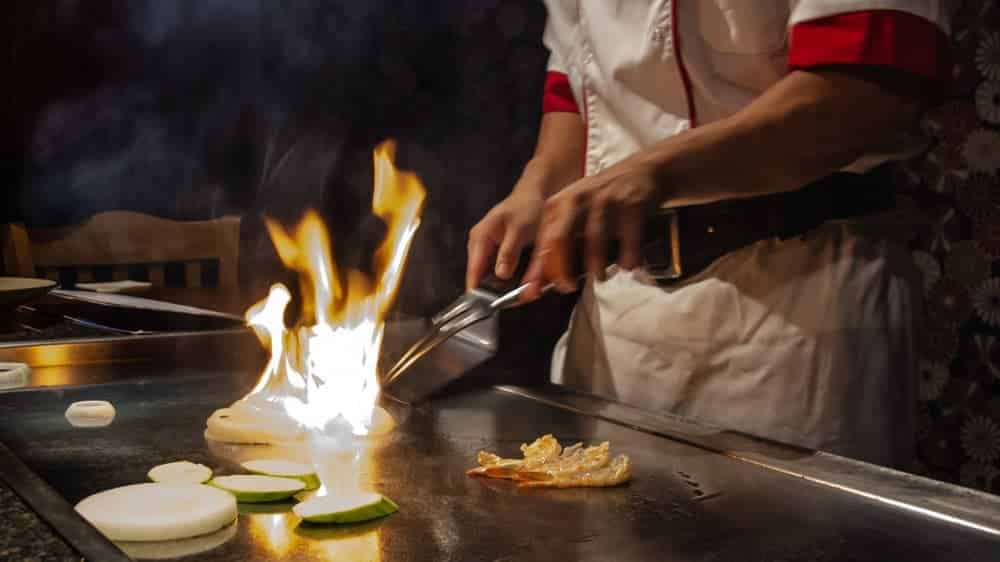 Bay Area Hibachi Catering at Home​
Bring the sights, smells, flavors and live action cooking experiences of your favorite Japanese Teppanyaki steakhouse restaurant to your Northern California home with AWG Private Chefs!  ​​
Your exclusive intimate Japanese gastronomy private dining experiences are held in an up-close and personal fully outdoor only dining setting, for parties sizes ranging from a minimum of 6, to a maximum of 30 people.
For larger parties over 20 people, buffet-style service will be provided in lieu of formally plated to allow all guests to eat together timely. Prior to your booking date, your at-home Hibachi catering chef will collaborate with you to curate the perfect fully custom-tailored Teppanyaki or Hibachi catering menu where you choose the ingredients, and the number of courses you wish to enjoy.
What does Teppanyaki mean?​
Teppanyaki (also known as Hibachi) is a style of cuisine cooked on a flat iron griddle. The word Teppan, the metal plate food is cooked on, and yaki which means to grill, broil, or pan fry. ​
What type of hibachi menu options are available?​
Select from one to three ultra-premium domestic or imported types of meat, such as Japanese Wagyu beef, heritage breed pork, free-range antibiotic-free, hormone-free chicken, shrimp, premium lobster tail, grass-fed lamb, premium seafood, and the finest quality locally sourced organic vegetables from small family-owned farms, as a part of your private hibachi at home experience menu.
Does the hibachi experience have to be held outdoors?
Yes. Due to smoke, and live-action fire that is created during the Teppanyaki cooking process, the entire cooking part of the event must be performed exclusively outdoors. If you are planning an event during either the cooler months or inclement weather seasons, a heated outdoor event tent or covered and heated outdoor patio or loggia is required. Ask our concierge about referrals to event tent rental agencies in your area.
Our teppanyaki at home service is a seasonal service offering, available only from March to October each year for the best weather possibilities.
What areas do you serve?
Our premium Teppanyaki and Hibachi catering at home services are available to our Northern California clients immediately located in the San Francisco Bay Area, Sonoma, and Napa Wine Country only.
SAN FRANCISCO CITY/COUNTY RESIDENTS: Please note due to extremely rigid fire codes imposed by the San Francisco Fire Department, we are unable to offer our live fire hibachi at home service within the boundaries of the City and County of San Francisco. Ask us about alternate cuisine styles for events happening within the city of San Francisco.
Due to the large amount of heavy equipment and staffing required, we are unable to travel outside of these areas for our hibachi service. However, we do offer other types of private chef at home services.
What's included in my Teppanyaki Party experience?​
Full-Service Teppanyaki Chef & Service Staff
Curated Custom Menu Exclusively For You By a Certified Master Chef
Mobile Hibachi Grill Rental & Fuel
Premium China, Serviceware, Chopsticks, & Linen Napkin Rentals
Signature Cocktail Recipe Card (on request)
How do you handle food allergies or dietary restrictions?
Prior to booking your event, our concierge team will send you an electronic preference sheet questionnaire to complete. Simply let us know of any food allergies, dietary restrictions, or physician-diagnosed conditions. We will happily modify your menu to accommodate your requests wherever possible.
Can I choose what items are on my hibachi menu?
Absolutely! We always give you full editorial control over your entire menu right down to the ingredient level. That way you will never pay for something you don't wish to enjoy!
You can choose from our most highly requested items for your Bay Area hibachi catering at-home experience, or if there are specific menu items that you would like to enjoy, we will incorporate those into your fully custom-tailored teppanyaki menu exclusively for you & your guests!
What makes AWG Private Chefs hibachi experiences different?​
Our Teppanyaki private dining experiences are a premium VIP Chef's Table experience, where you and your guests can converse openly with the chef, ask questions, learn about where the ingredients come from, how they are prepared, along with possibly participating in the actual cooking, if so desired (at Chef's discretion).
Our intimate Teppanyaki Chef's Table dining experiences are highly focused on the highest quality ingredients and flavors. Our clients appreciate that these experiences are not flashy, obtrusively loud "dinner shows" styles of entertainment with crazy flying ingredients into hats or pockets, flashing strobe lights, or disruptive drumming on the hibachi grill.
Our chefs focus on quality ingredient preparation, warm and inviting conversation, and are always open to answer questions, if so desired!
What do I need for a hibachi at home experience?
Our Chef's table hibachi at home experience requires the teppanyaki grill to be placed on a level & flat sealed cement patio, dirt, or grass area of at least 10x10 feet to set up the cooking station. Additional space will be needed for the guest seating area.
All surfaces leading to the cooking area must be free of any stairs, soft ground, deep gravel, obstructions, or passageways less than 44" wide, to allow us to roll the grill easily into your backyard. We are not permitted to carry the grill or equipment up or down stairs or over obstructions of any kind.
Your private dining experience team will require access to your home kitchen for the preparation of your raw menu ingredients, as well as your refrigerator, sink, garbage, and cooktop. The rest of your menu will be cooked live in front of you on the hibachi grill.
Do you offer vegan or gluten free menus?
Yes! We do offer fully vegan and gluten free menus. When opting for vegan or gluten free menus, please note that we do not maintain separate cooking utensils or grills for these type of menu choices.
What does it cost?
Pricing begins at just $69 per person for a delicious live prepared 4-item menu (choice of miso soup or salad, steamed rice, hibachi grilled organic vegetables, and choice of chicken or tofu).
Additional courses, such as appetizers, palate cleansers, desserts, additional proteins, fried rice, and ultra-premium ingredients such as lobster, wild line-caught premium fish, grass-fed filet mignon, wagyu beef, scallops, heritage breed pork belly, etc are available at a nominal market rate additional charge. (Subject to supply chain availability, and must be ordered at least 14 days in advance.)
** Pricing does not include chef, server, or bartender labor, required service ware, sales tax, mileage, fuel surcharges, or gratuities. Event minimums do apply, please see our FAQ section for details. **
What about inclement weather?
Our Northern California hibachi private dining experiences must be held exclusively outdoors, due to the live-fire and smoke created while preparing your hibachi meal.
We only accept hibachi event bookings during the best possible weather times of mid March to early October each year and our schedule fills up rapidly.
We strongly suggest that you watch the 10-day forecast, should high winds, the possibility of rain, or low temperatures are in the forecast, an event tent will be required to keep everyone warm, dry, and comfortable. Refunds will not be provided due to inclement weather. Please ask our client concierge team for more information on event tent rentals in your area.
Make your next dinner party a hit as we transform your backyard into the hottest intimate private Japanese steakhouse in town. If requested, our event design team can custom create a themed, comfortable, and welcoming seating area surrounding the grill for your own front row hibachi Chef's table at-home dining experience.