Last Updated:
May 22, 2023
Top 5 Best Fondue Recipes: Chocolate to Cheese
Dating as far back as Homer's Iliad from around 800 to 725 BC, fondue was described as a mixture of goat's cheese, wine, and flour. In the late 17th Century, a Swiss cookbook Kochbuch der Anna Margaretha Gessner makes note of cooking cheese with wine. What screams classic 1960's & 1970s, polyester, butterfly collars, bell bottoms, and culinary romance like a fondue party right? So what is the best fondue recipe?
Truth be told, fondue is steadily making a comeback in the food world, as people are seeking basic comfort foods more and more, especially after all we went through in 2020! Plus, who doesn't love sharing a communal dining experience, with something dipped in warm melty cheese or chocolate right? We've got the top five easy recipes for the best fondue!
What is Fondue?
Hailing from Switzerland, traditionally, fondue is a Swiss melted cheese dish served in a communal pot ... and eaten by dipping bread into cheese using long-stemmed forks.
How Many Different Types of Fondue Are There?
There are four commonly prepared types of fondue. They are cheese fondue, chocolate fondue, oil fondue (also known as meat fondue), and broth fondue.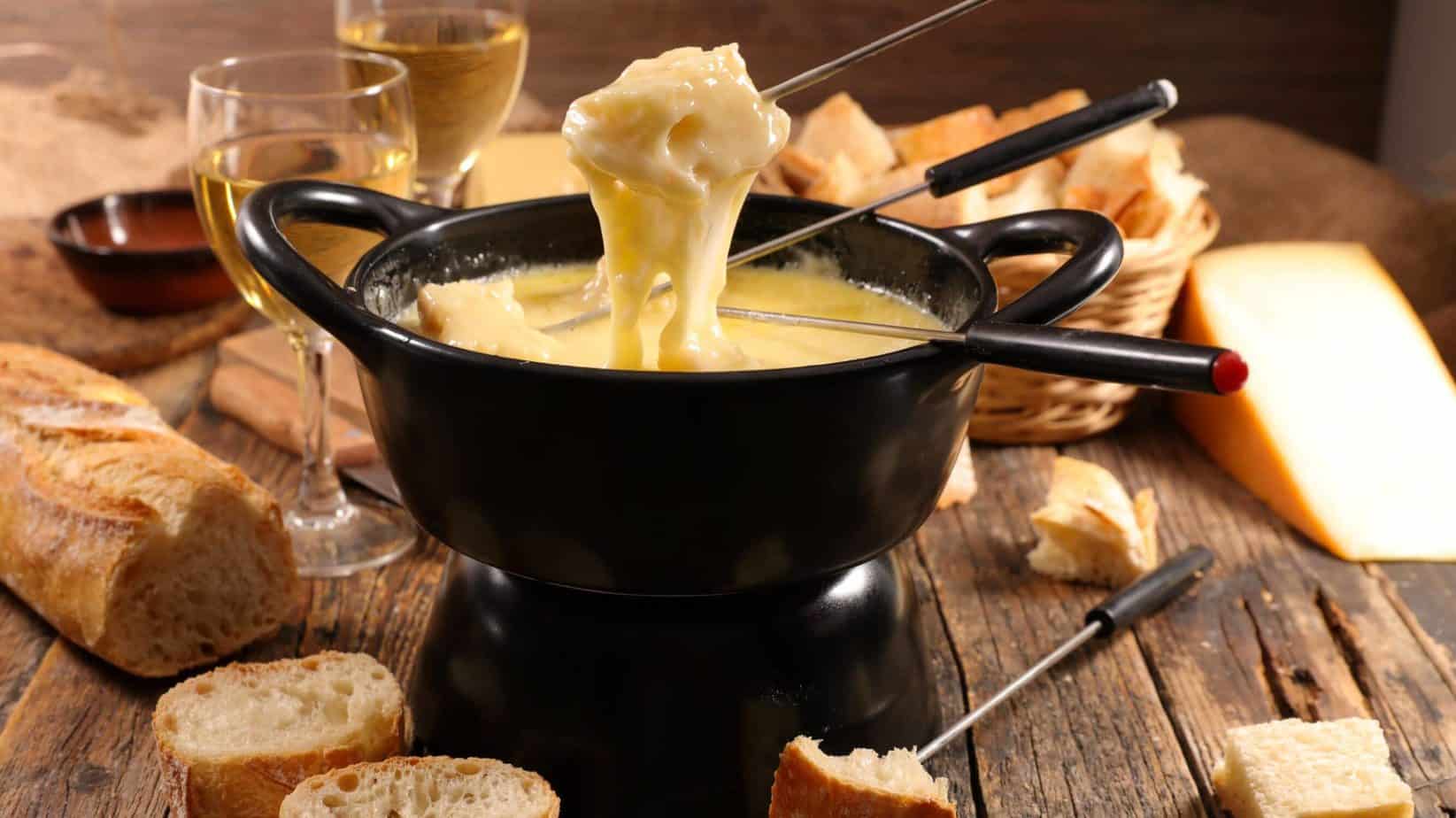 What Type of Equipment Do I Need For Fondue?
To make fondue, you will need a fondue pot, fondue forks, and the food ingredients for the fondue itself and the items to be dipped into it. I'm a firm believer that you should always have an extra set of fondue forks on hand, just in case someone drops theirs or accidentally puts it in their mouth, or if you do a savory fondue first, then a chocolate fondue recipe for dessert at the end of your meal.
What Type of Fondue Pot Is Best?
A traditional style fondue pot uses either a candle, or perhaps another alternative fuel source such as Sterno, or butane gas. I find that traditional fondue pots while they are far less expensive than an electric fondue pot, either can't produce enough heat, which gives you gummy oily cheese, or they produce too much heat resulting in burned cheese, or horridly bitter-tasting scorched chocolate. Burned and scorched fondue pots are a nightmare to clean up.
If you're a chocolate purist and plan on only doing chocolate fondue, then you can use a fondue pot specifically designed for keeping chocolate at the right temperature. The MasterChef Electric Chocolate Fondue Pot is perfectly designed for this task and will keep your chocolate at the right temperature without scorching or burning it.
CHEFS TIP: Do keep in mind that most of the more inexpensive fondue pots that you will find online use a tealight candle, and are only really used exclusively for chocolate fondue. They will never produce enough heat from a candle for oil or broth fondue for example and require the extra steps of having the fondue made on the stovetop then poured into the traditional fondue pot, only then to cool off so much that the fondue ends up ruined.
Why Use an Electric Fondue Pot?
Simple... Temperature controllability! My favorite fondue pot is the Cuisinart Electric Fondue Pot. With an electric fondue pot, you can control the heat levels and be able to prepare all different types of fondue. For example, cheese melts at a different temperature than chocolate does. While oil needs a much higher temperature in order to safely cook the items being dipped into the hot oil.
Broth fondue can be served at a different temperature than the chocolate, oil, or even the cheese. An electric fondue pot gives you the ability to not only dial those temperatures in, but also to maintain temperatures longer for even heating, and far less scorching of the fondue in the pot.
Fondue Recipe Portion Size For Two People:
Most of these recipes will serve between 4-8 people natively depending on appetite sizes. If you are preparing any of these recipes for date night fondue for two, and don't desire leftover fondue, you can simply cut the recipe portions down by half. Or, if you are like my family, that absolutely LOVES fondue, keep the proportions the same and go for the full indulgence factor!
Ready? Let's get cooking!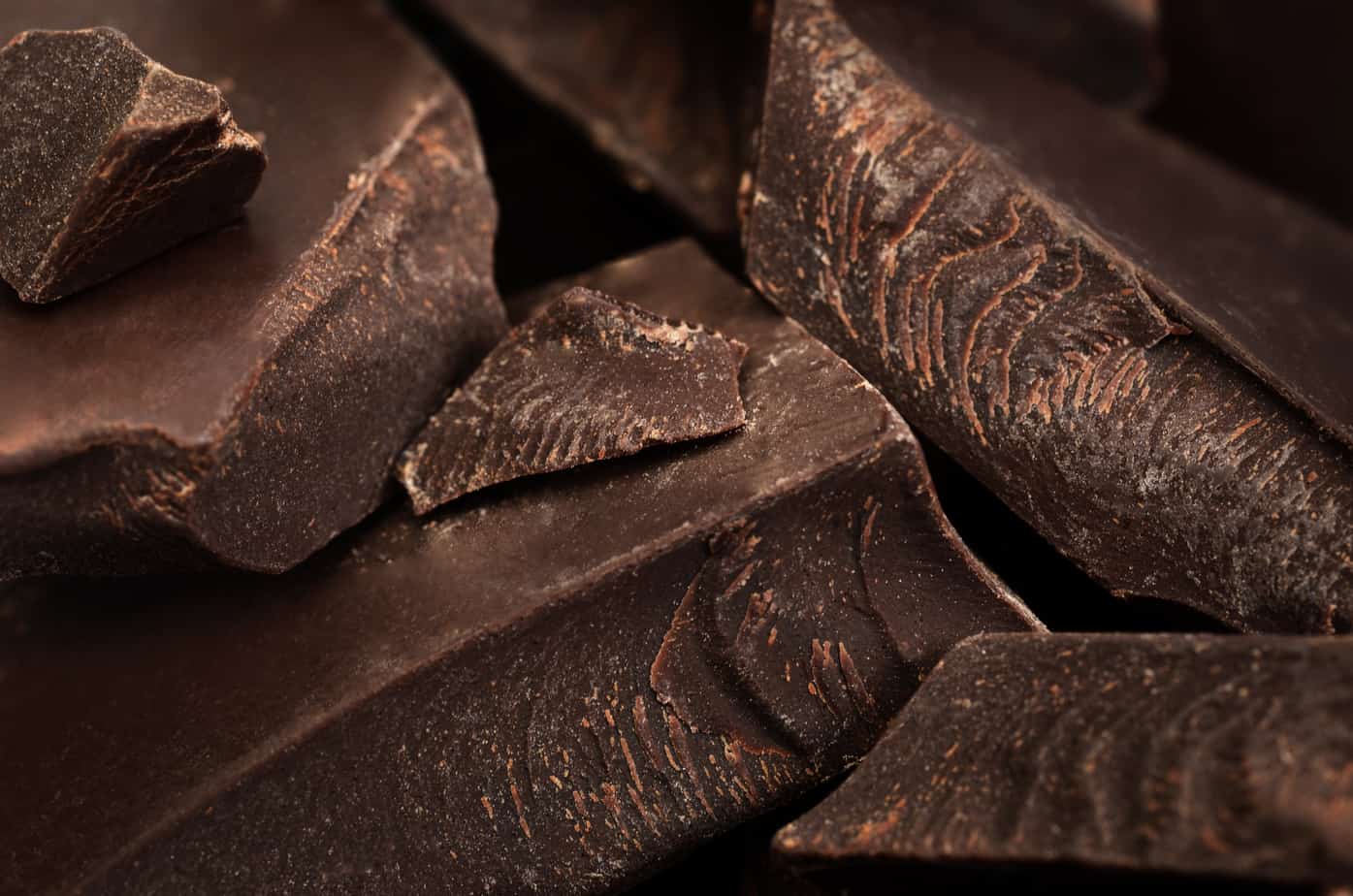 Decadent Dark Chocolate Fondue Recipe:
Ingredients for Dark Chocolate Fondue:
How to Make Dark Chocolate Fondue?
Over medium heat, combine the heavy cream, salt, vanilla extract, and alcohol, until it barely simmers around the edges of the pot. Turn the heat down to low. Add in the chopped chocolate, and stir until completely smooth. Maintain a temperature of 115 degrees F to keep the recipe for chocolate fondue in temper and prevent scorching.
What Do I Dip in Chocolate Fondue?
Almost everything tastes better dipped in warm delicious chocolate! Fresh organic fruit such as apples, oranges, berries, grapes, chunks of buttery pound cake, salty pretzel rods or sticks, homemade marshmallows, cookies, and graham crackers.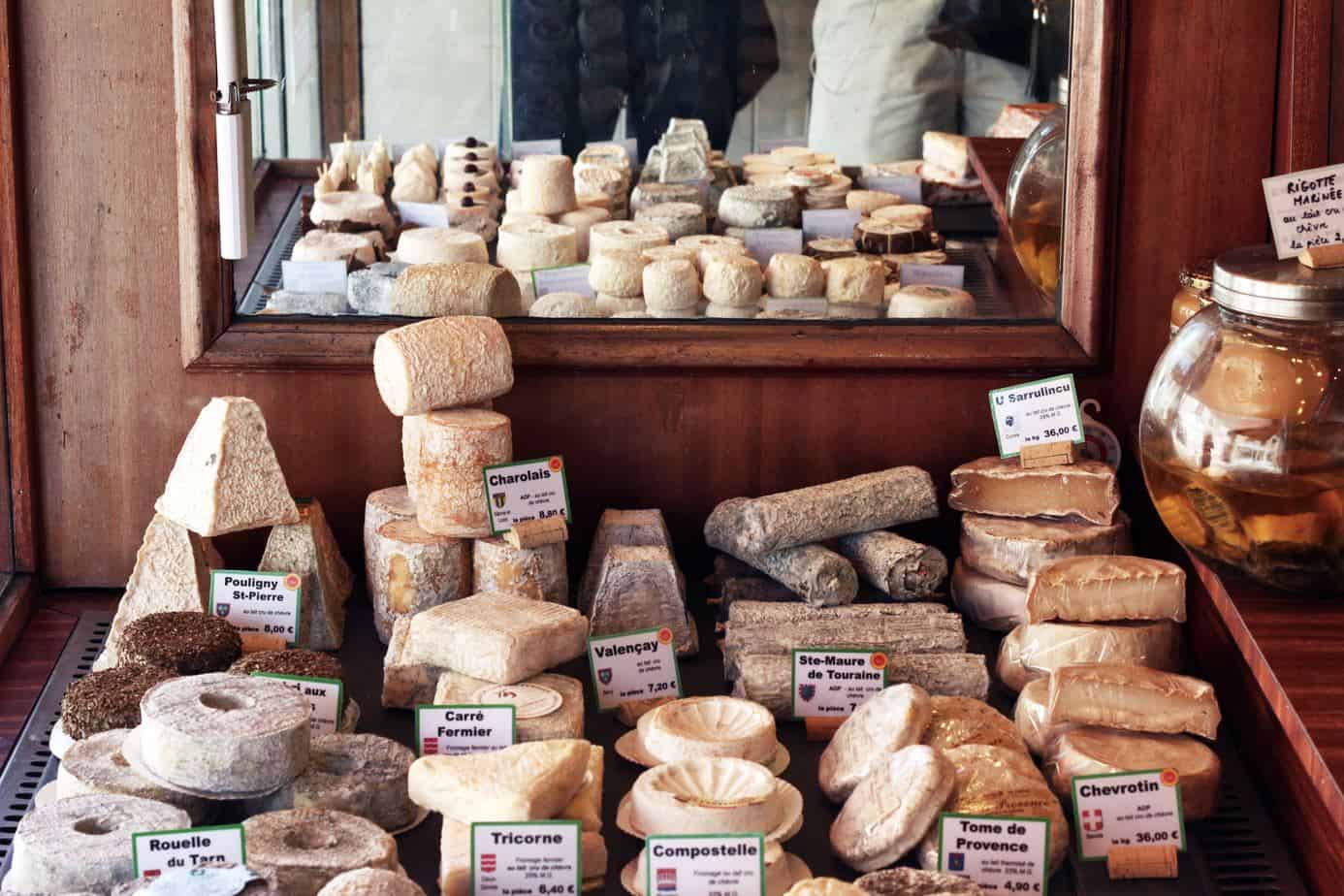 The Best Cheese Fondue Recipe:
There are so many fondue cheese recipes out there. This easy fondue cheese recipe is the classic Swiss cheese fondue featuring Gruyere and Emmentaler cheeses.
Ingredients for The Best Cheese Fondue:
1 Large Clove Garlic - Sliced in Half Lengthwise
1 1/2 Tablespoons Kirschwasser (or Cherry Brandy)
1 Teaspoon Fresh Squeezed Meyer Lemon Juice
1 Cup Dry White Wine (Chardonnay, Sauvignon Blanc or Torrontes)
16 ounces Gruyere Cheese - Grated
8 ounces Emmentaler cheese (or Swiss) - Grated
1 1/4 Tablespoons Cornstarch
Pinch of Kosher Salt
Nutmeg - Freshly Grated
1/8 Teaspoon Fresh Cracked Black Pepper
How to Prepare the Best Cheese Fondue:
Rub the bottom and halfway up the sides of your fondue pot generously with both halves of the garlic clove, then discard the garlic. Place both grated cheeses inside the fondue pot, add in the wine, sprinkle with cornstarch. Cook over medium heat until the cheese melts, stirring frequently until combined.
Add in the kirsch, salt, black pepper, and 4 healthy grates of nutmeg. Cook for an additional 3-4 minutes, then add in the lemon juice. Continue stirring gently until completely smooth. Turn the heat down to medium-low, and serve immediately.
What Should I Dip in Cheese Fondue?
Farm fresh organic vegetables raw or steamed, oven-roasted pebble or fingerling potatoes, grilled crusty bread cubes (sourdough, ciabatta, rye, day-old baguette), pears, cornichon, slices of cooked chicken or ham.
What Other Cheeses Can I Use in Fondue?
You can use virtually any high quality, non processed cheese that melts well. Some of these can be cream cheese, smoked Provolone, Quebec Oka, Port Salut, Aged English or Irish Cheddar, Cave Aged Stilton, etc. You want to avoid the highly processed, low-quality cheeses such as American, Monterey Jack, or anything labeled as "cheese food".
What Can I Add to the Cheese Fondue Recipe?
Some delicious favorite flavorful add-ins for cheese fondue are cooked bacon, sauteed mushrooms & shallots, stout beer, chorizo, chiles, spicy whole grain mustard.
Hot Oil Meat Fondue Bourguignonne Recipe
Hot oil fondue, also known as Fondue Bourguignonne, or meat fondue, primarily consists of meats cooked in bubbling hot oil, then dipped in an array of flavor-rich sauces. The most commonly used meats for meat fondue recipes, oil fondue, or fondue Bourguignonne are filet mignon (beef), chicken breast, pork tenderloin, veal cutlets, you can also use peeled & deveined shrimp as well. The meats are sliced into thin slices, placed onto the fondue forks, and plunged into the hot oil until completely cooked through.
Ingredients Hot Oil Meat Fondue Bourguignonne:
3 1/2 cups Vegetable Oil
Assorted Meats (suggested above)
How to Make Oil Fondue Bourguignonne:
Place the vegetable oil into your fondue pot. Heat on high until the oil reaches a temperature of 350 degrees F. Cook the meat in the oil until desired brownness level and safely cooked through.
What Dipping Sauces Are Good With Meat Fondue?
Some modern delicious twists on dipping sauces for oil fondue Bourguignonne include Brazilian chimichurri, Asian sweet chili sauce, Japanese Teriyaki, Horseradish roasted garlic aioli, Mexican Salsa Verde, Curry Oil. For a classic French twist, use a Béarnaise or Hollandaise sauce.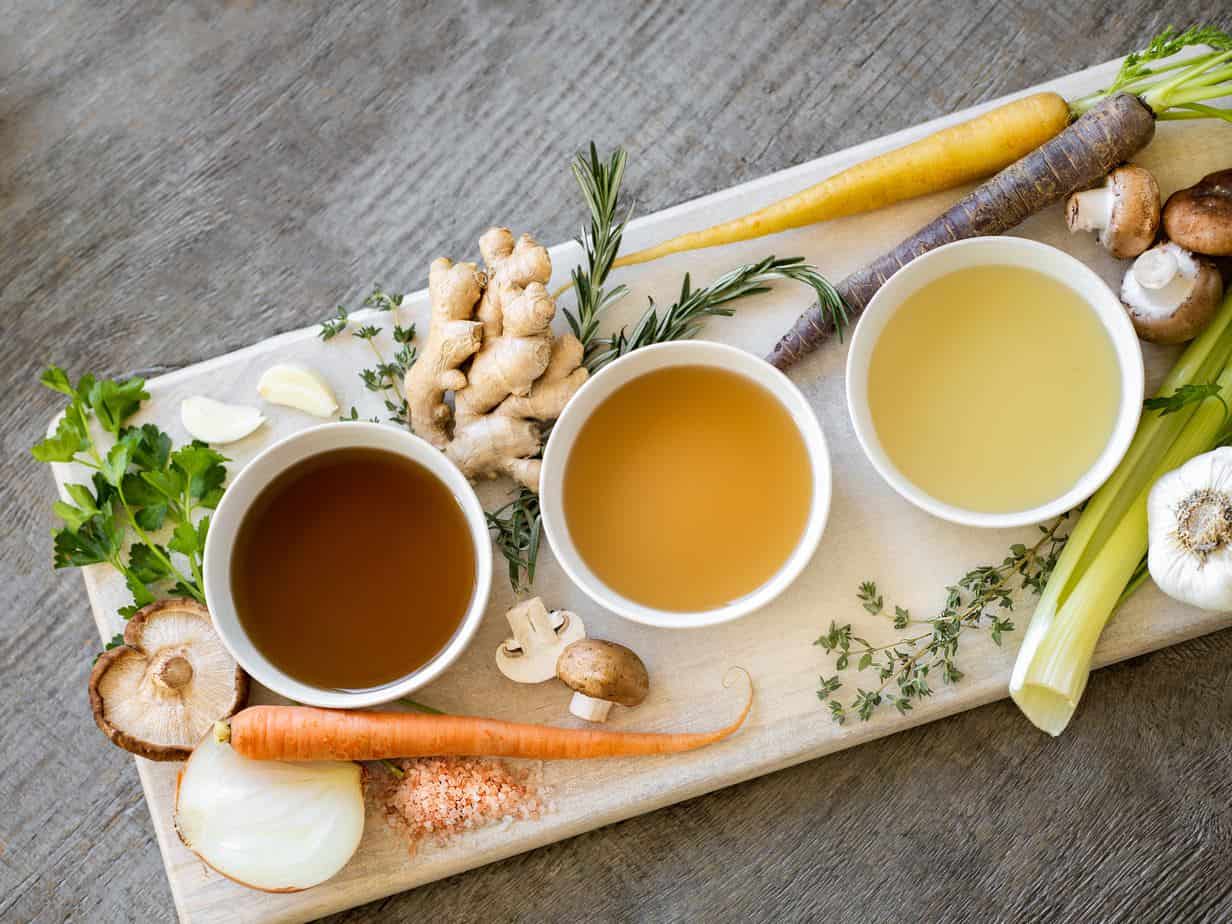 Roasted Garlic & Broth Fondue Recipe
Broth Fondue is very similar to oil fondue in that the meat is cooked in hot broth. Similar lines to Chinese Hot Pot. With this recipe for broth fondue, I'm turning the flavor profiles way up with an infused of roasted garlic. For this recipe you can use any type of stock you wish, the richer the stock you use, the more depth of flavor you will have.
You can make broth fondue with vegetable, chicken, beef, or pork stock. I always suggest using homemade stock if you can, but if you choose to use store-bought stock, always use the low sodium variety.
Ingredients for Roasted Garlic Broth Fondue:
2 Heads of Elephant Garlic (or 3 regular garlic heads)
2 Tablespoons Extra Virgin Olive Oil
3 Shallots, Peeled & Chopped
1/2 cup Pedro Ximenez Sherry (you can also use dry sherry or Tempranillo red wine)
6 to 8 cups stock (flavor of your choosing)
Kosher Salt & Black Pepper to taste
How to Prepare Roasted Garlic Broth Fondue:
Preheat your oven to 375 degrees F. Leaving the garlic unpeeled and intact, slice the garlic head equatorially directly in the center. Sprinkle a scant pinch of kosher salt and black pepper on each garlic head half and drizzle with 1 tablespoon of olive oil. Place the two halves back together, and wrap tightly in heavy-duty aluminum foil. Place the garlic foil pouches onto a sheet tray and bake for 35-45 minutes or until the garlic is completely tender and begins to slightly caramelize. Remove the garlic pouches from the oven and open them to cool for 20 minutes.
Be careful when opening the pouches to avoid a steam burn. In your fondue pot over medium-high heat, add in the remaining tablespoon of oil and the chopped shallot. Add in a pinch of kosher salt and black pepper. Sautee the shallots until nicely browned, deglaze the pan with the sherry wine and scrape up any fond off the bottom of the pan with a wooden spatula. Continue cooking the onions and wine until visually reduced by a little bit more than half.
Next squeeze the garlic paste out of the heads of garlic and into the fondue pot. Add in the stock. Adjust the temperature on your fondue pot to a simmer, with a minimum broth fondue temperature of at least 150 degrees Fahrenheit.
What Can I Dip in Roasted Garlic Broth Fondue?
Besides cooking the meats listed above in the oil fondue recipe, you can also cook any vegetables you wish. Remember that crispy vegetables such as carrots, green beans, broccoli, etc will take 10 - 15 or so minutes to cook so plan accordingly. Place your cooked meat and vegetables in a heatproof bowl, and ladle over some hot broth to finish. Garnish with some crispy croutons if desired.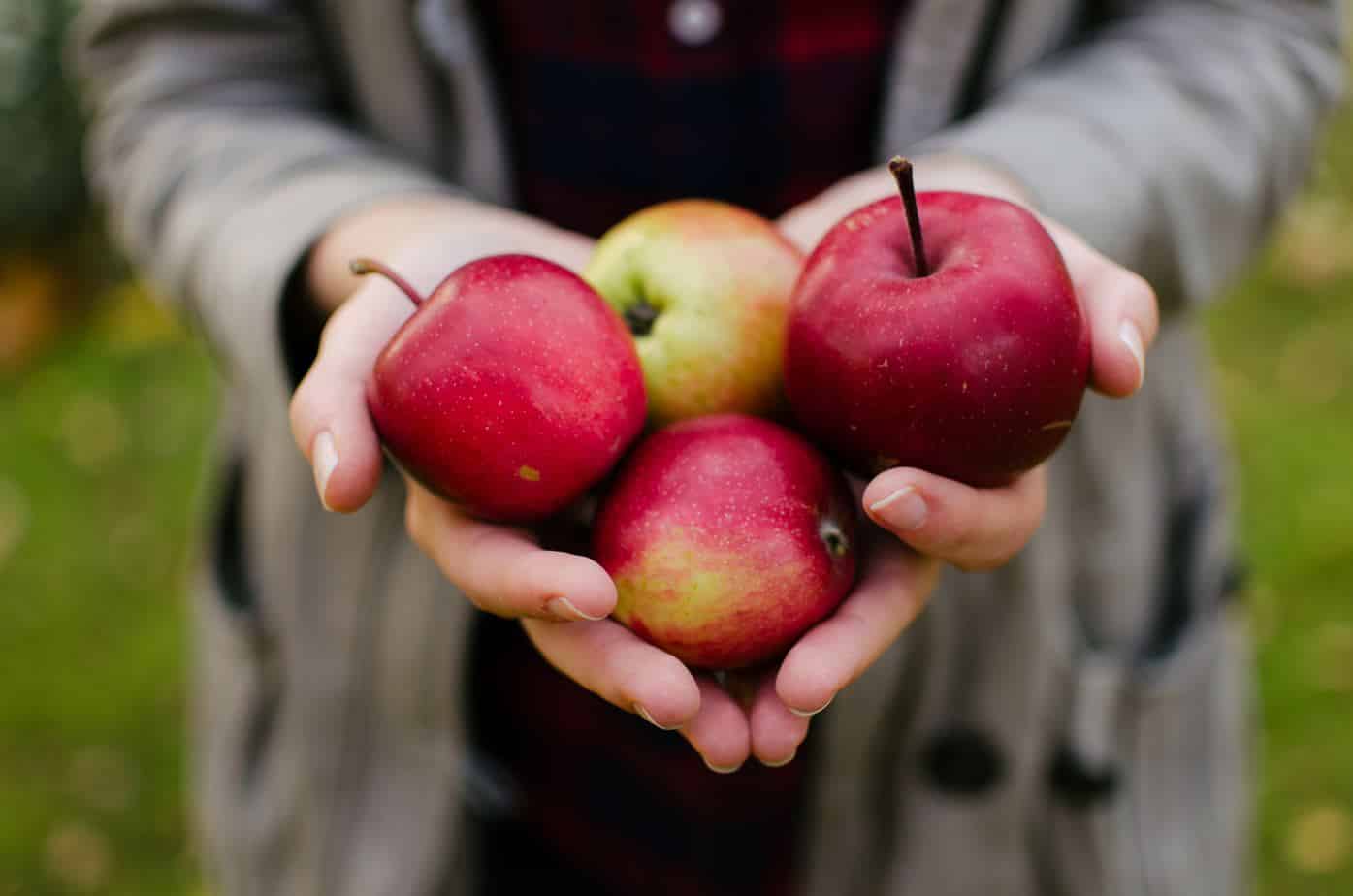 The Big Apple Fondue Dessert Recipe:
Believe it or not, this recipe for apple fondue has absolutely zero to do with New York, and everything to do with big bold apple flavors.
Ingredients for Apple Fondue:
16 ounces of Irish or White English Cheddar Cheese - Grated
2 tablespoons Cornstarch
1 Garlic Clove
1 Tablespoon Dijon Mustard
1/2 cup Frozen Apple Juice Concentrate
3/4 cup Hard Apple Cider (can use non-alcoholic to be family-friendly)
Kosher Salt & Black Pepper to taste
How to Prepare Big Apple Fondue:
Rub the bottom of your fondue pot with the garlic clove generously. Then discard the garlic. Over medium-high heat, simmer the apple juice concentrate, hard cider, and Dijon mustard. In a separate bowl, toss the grated cheese with the cornstarch until evenly covered. Gradually add the cheese to the simmering apple juice cider mustard mixture, stirring consistently until melted and combined. If the fondue mixture is too thick, add in a little extra hard cider, a tablespoon or two at a time until desired consistency. Season with kosher salt and black pepper to taste. Lower heat to medium-low, and serve immediately.
What do I Dip In Big Apple Fondue?
Big apple fondue is best served with a simple platter of room temperature steamed tender-crisp, or raw organic vegetables. Also a selection of different types of sliced apples, or an array of artisanal bread of course!
What are your favorite types of fondue or memories about fondue? Drop us a comment and let us know!
---
Check out our other recipes, tips & tricks for Easy, Effortless, Entertaining from AWG Private Chefs!
About the Author: Certified Master Chef, Sommelier & Wine Educator, Sean Andrade is the executive chef/owner of AWG Private Chefs, named the #1 Private Chef Company in California. Chef Sean has worked in the restaurant and hospitality industries worldwide for more than 25 years. His company AWG Private Chefs offers highly custom-tailored, bespoke private chef dining experiences, and private event catering in over 30 countries around the globe.