Last Updated:
March 18, 2023
Brunch Ideas: A Brunch Experience Instead of a Dinner Party!
There's truly no better way to start your day than surrounded by a group of your favorite people, eating a variety of delicious breakfast foods, and sipping on that perfect bloody mary, Aperol spritz, a cup of amazingly delicious small-batch Weaver's Coffee, or a mimosa or three. Brunch parties are hugely trending in the food world these days, and it's one of our favorite meals!
Hosting a brunch party can be way less daunting than you think. One of the biggest benefits is that your afternoon & evening are freed up for you & your guests to attend other events, or simply relax at home.
Brunch Ideas For A Crowd:
Brunch parties are a fantastic way to entertain guests without breaking the bank. Compared to hosting a formal dinner party, brunch is a more affordable option that allows you to serve a variety of delicious food items. You can easily customize your menu to suit your preferences, whether you're aiming for a simple spread or a more casually elegant affair.
Speaking of menus, there are plenty of popular brunch dishes to choose from. Whether you prefer savory or sweet, there's something for everyone. Let's take a closer look at some menu items that are sure to impress your guests.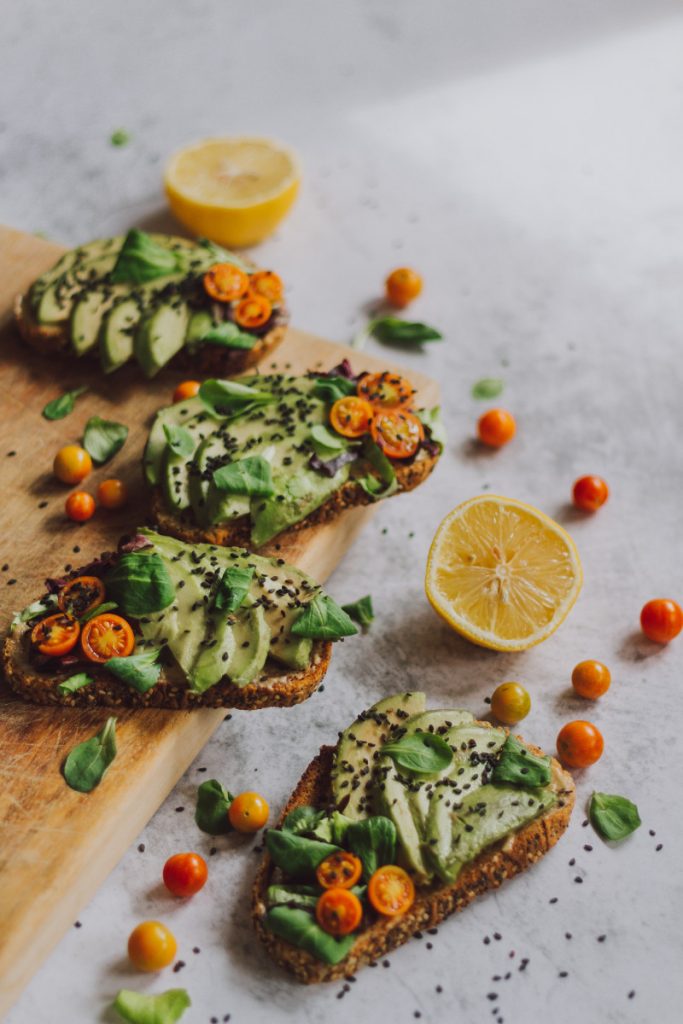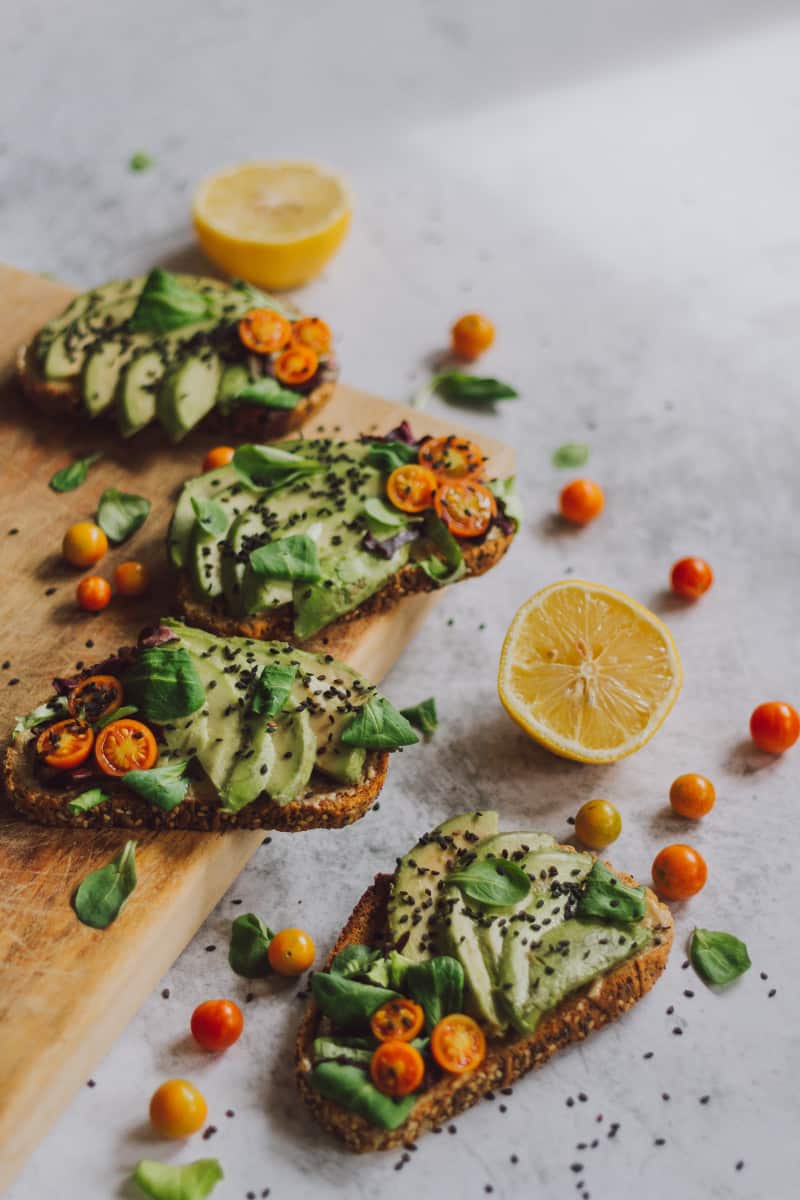 Popular Brunch Menu Ideas:
Gourmet Avocado Toast
If you're a fan of avocado toast, you're not alone! It's no surprise that this dish has been a popular menu item for AWG Private Chefs over the past few years. Made with locally sourced, fresh-baked artisanal whole-grain bread, each slice is toasted to perfection. The star of the dish is hand-mashed organic ripe avocado, which is lightly seasoned with a spritz of citrus juice.
For an extra kick of flavor, try using key lime juice instead of lemon on your avocado toast. Finally, a fried egg is added to the top of the toast and a sprinkling of sea salt and red chili flakes complete the dish. With its combination of wholesome ingredients and bold flavors, it's no wonder why this dish is so beloved. Give it a try and prepare to be hooked!
Add a dollop of your favorite caviar from Tsar Nicoulai for that extra pop of salinity and style!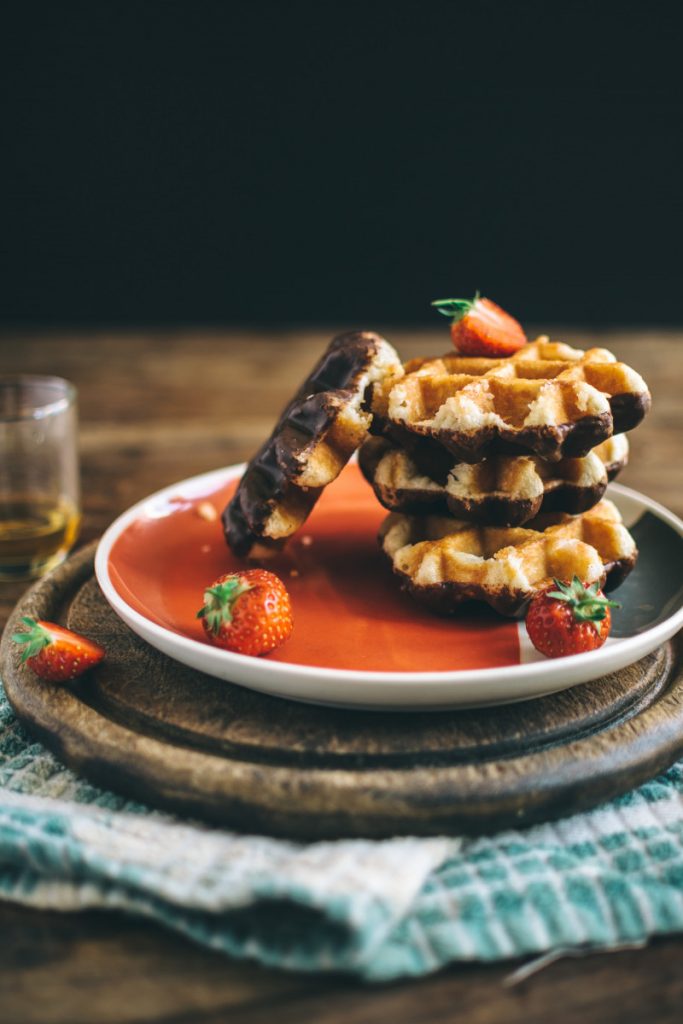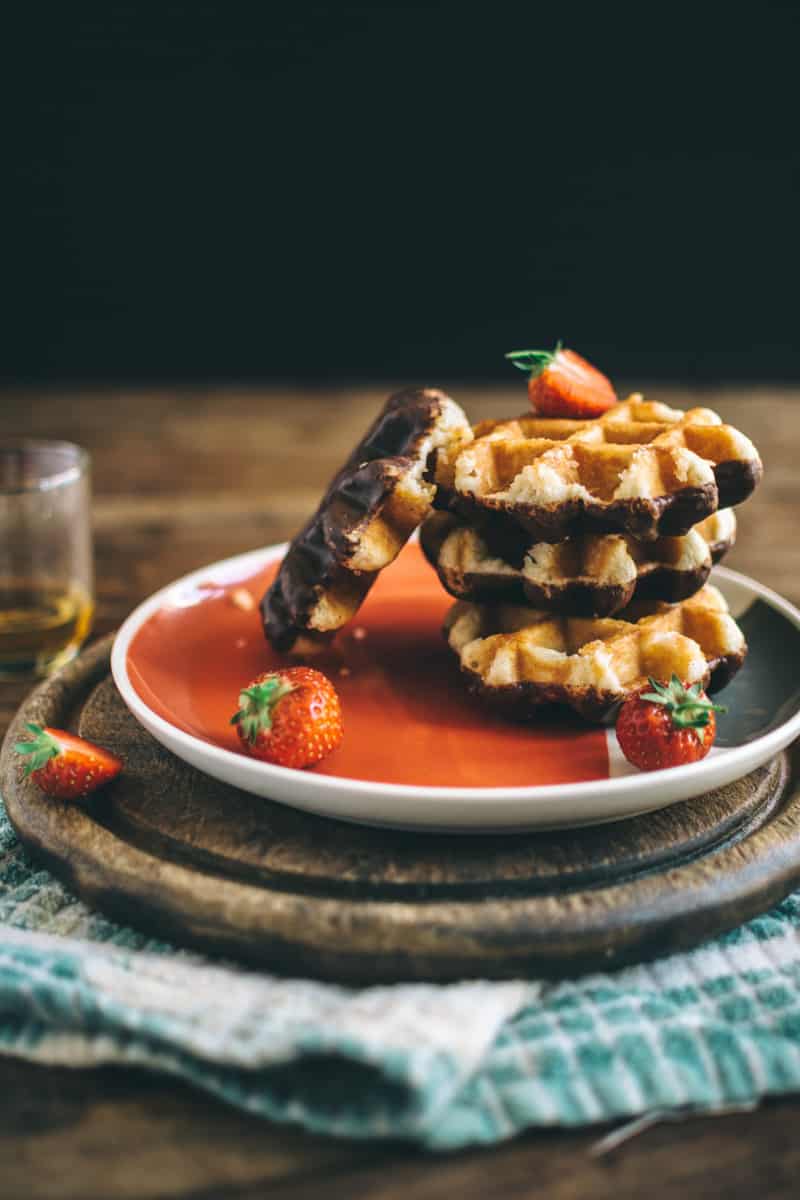 Kid Friendly Brunch Menu Items:
Mini Belgian Waffles Anyone?
Looking for a delicious way to indulge without going overboard? Double malted mini Belgian waffles are the perfect treat for you! These petite waffles are packed with flavor, so you can enjoy a satisfying bite without feeling like you've overindulged.
Top your waffles with your favorite toppings to make them even more decadent. For a fresh and fruity twist, try using organic farm-fresh berries that have been picked at the perfect moment. And if you're looking for something with a huge flavor pop, top your mini belgian waffles with our maple mascarpone whipped cream.
The combination of flavors is sure to delight your taste buds and leave you feeling completely satisfied. So why not give these delicious waffles a try and treat yourself to something special today?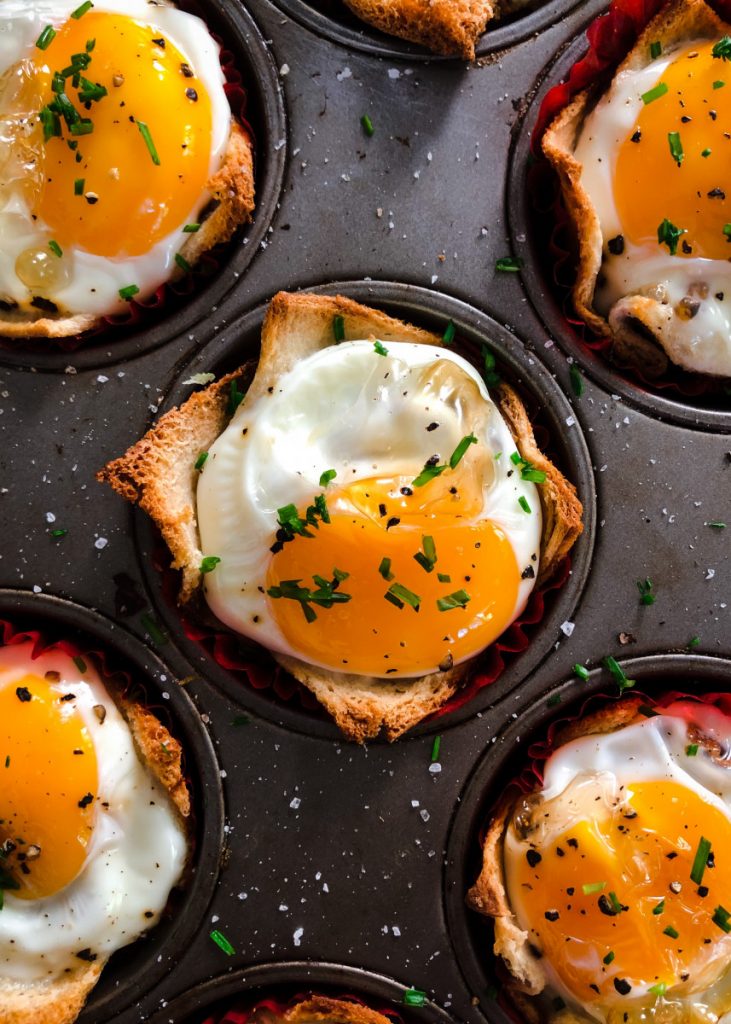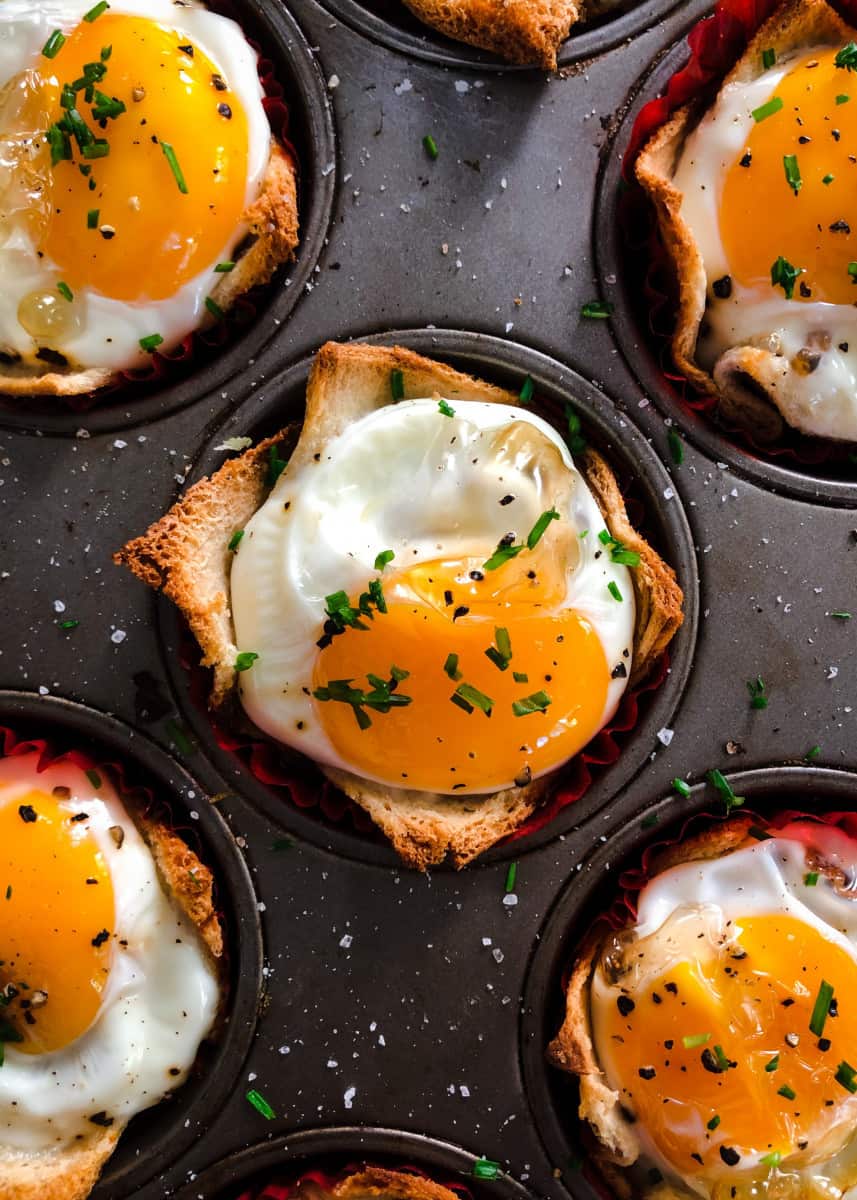 Upscale Brunch Party Menu Ideas:
Crab and Bacon Benedict Savory Bread Pudding
Looking for a delicious twist on a classic brunch dish? Look no further than our Bacon & Crab savory bread pudding benedicts! Made with locally sourced ingredients, this dish features rich custard-soaked San Francisco sourdough bread, organic chives, sweet onion, and red bell pepper. The addition of Dungeness Crab and applewood smoked bacon takes the dish to the next level.
To top it all off, we add a farm-fresh poached egg, creamy Hollandaise sauce, and a sprinkle of smoked pimenton. Served in an individual ramekin, this dish is a great addition to any brunch buffet menu. Your guests will love the combination of savory and rich flavors in each delicious bite. So why not add our Bacon & Crab savory bread pudding benedicts to your next brunch gathering? You won't regret it!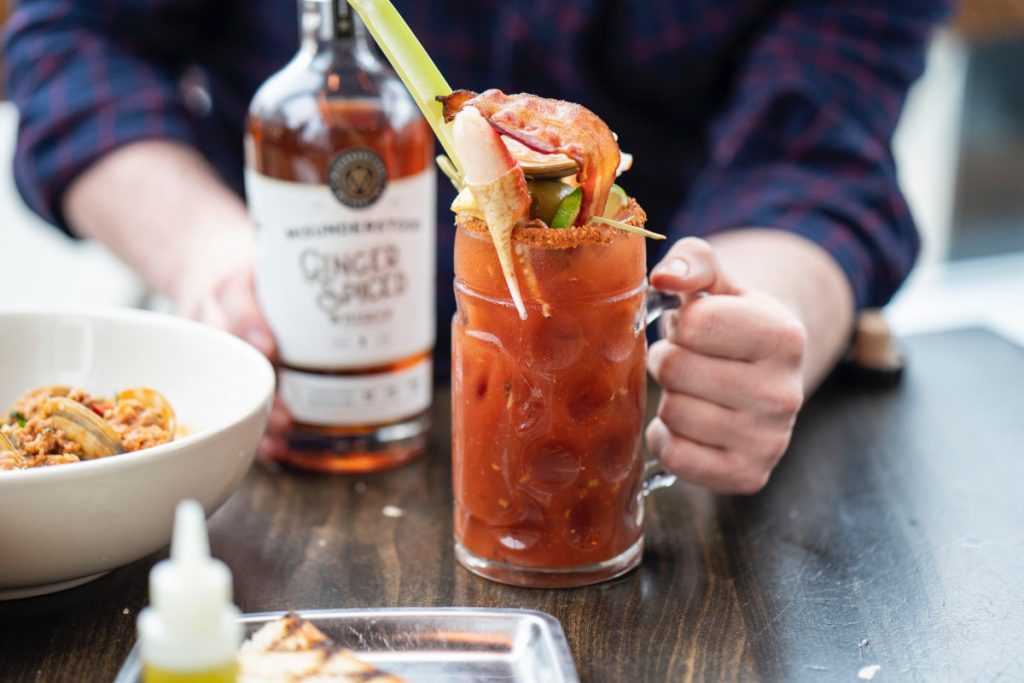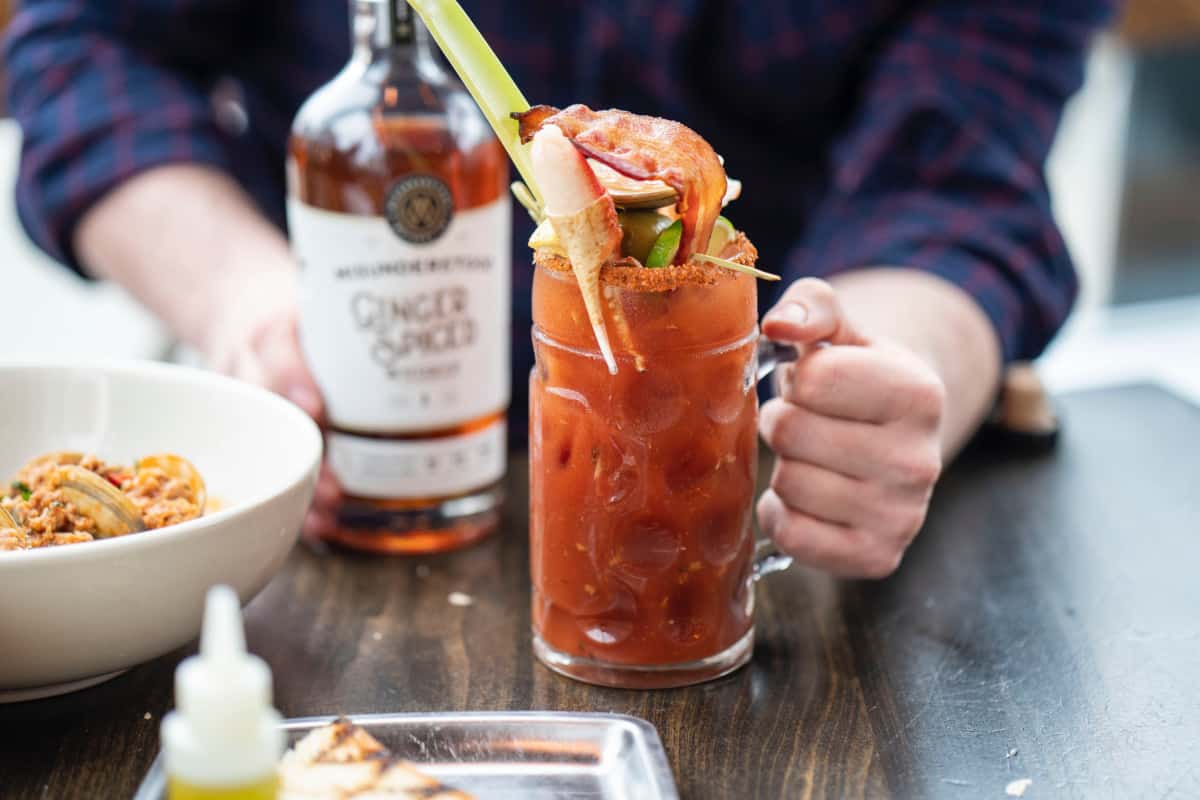 Cocktails For Brunch:
The Bacon Bloody Mary
When it comes to hosting an event, having a selection of both alcoholic and non-alcoholic beverages is key. On the boozy front, we always recommend something bubbly like Champagne or Prosecco, which can serve as the foundation for a perfect mimosa. Bubbly drinks can also refresh the palate and enhance the appetite.
For a quintessential brunch beverage, you can't go wrong with a Bacon Bloody Mary. Made with tomato juice, Worcestershire sauce, creamed horseradish, pimento-stuffed green olives, a farm-fresh stalk of celery (leaves left on!), and your favorite vodka, it's the perfect blend of flavors. Top it off with a crack of black pepper and a piece of candied bacon for an extra treat.
For non-alcoholic options, we suggest serving coffee and tea from Weaver's Coffee and Tea, along with a selection of premium juices like fresh-squeezed orange juice, grapefruit juice, pomegranate juice, and white grape juice. Plain sparkling water is also a great option for those who want a non-alcoholic spritzer.
Remember, it's all about offering a variety of delicious food items and great beverages that cater to all tastes. And don't forget to keep the event to just a few hours so your guests can get on with their day.
Enjoy!