Last Updated:
March 18, 2023
Best Maple Mascarpone Whipped Cream Recipe
Are you tired of the same old whipped cream topping for your cakes and desserts? Do you want to take your frosting game to the next level? Then you'll want to try this delicious recipe for maple mascarpone whipped cream!
For years, I only knew of mascarpone as an ingredient in Tiramisu. But one sleepless night, my curiosity got the best of me and I started thinking about how else I could use this versatile cheese. That's when I came up with the idea of using it to create a new and exciting whipped cream topping.
This recipe is incredibly easy to make and comes together in just a few minutes. The best part is that it's incredibly versatile and can be used in both sweet and savory dishes. The cream whips up to a slightly stiffer consistency than traditional whipped cream, but without the heavy or overly buttery mouthfeel of buttercream.
So why settle for boring old whipped cream when you can create something truly special with just a few simple ingredients? Try this recipe for maple mascarpone whipped cream and take your desserts to the next level!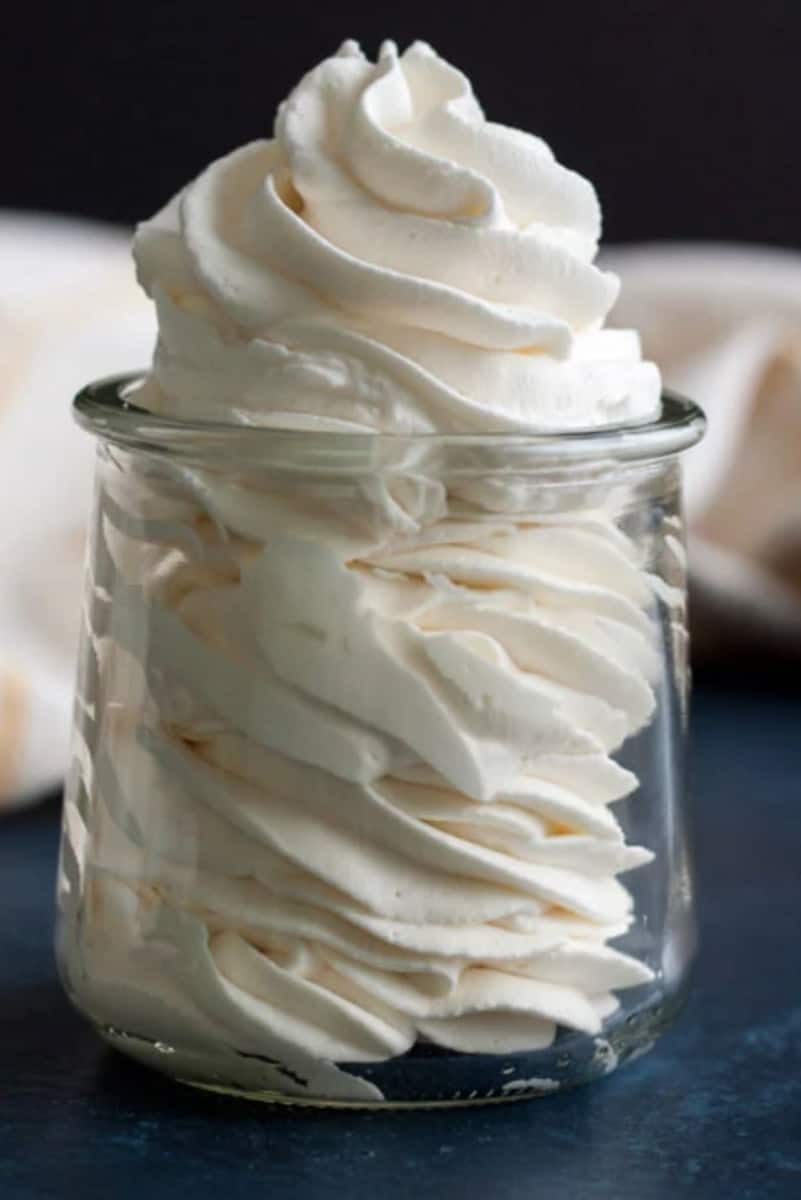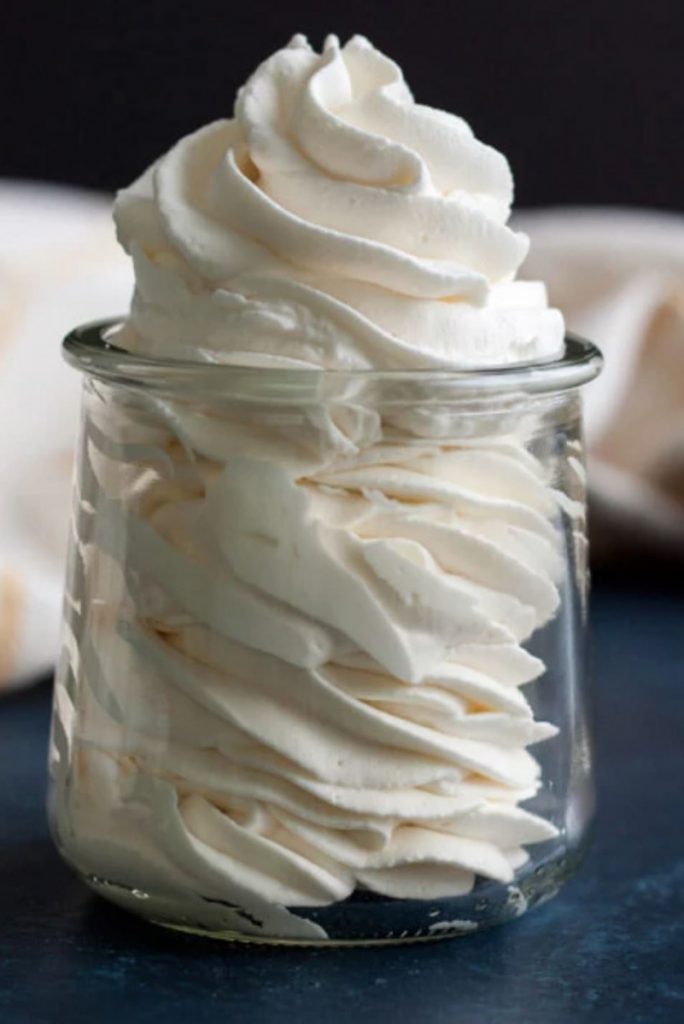 Table of Contents
Recipe for Maple Mascarpone Whipped Cream
Prep Time: 15-20 Minutes (including bowl chilling time)
Cooking Time: 5 Minutes
How to Make Whipped Cream:
Take your clean mixer bowl and whisk attachments (or beaters if using a hand mixer) and place them into your freezer for at least 15 minutes while you gather the rest of your ingredients.
Ingredients for Whipped Cream:
3/4 cup Heavy or Manufacturing Cream (at least 40% or higher fat)
2 Tablespoons Dark Brown Sugar, lightly packed
Pinch of Kosher Salt
1.5 teaspoons Maple Extract
1/2 plus 1/8th Teaspoon Nielsen-Massey Pure Vanilla Extract
8 ounces mascarpone cheese (room temperature)
Place all ingredients at once into your chilled mixing bowl, and whip on high until stiff peaks. Caution: Do not over whip, otherwise you will end up with butter. (See savory notes at the bottom).
Yield: 6-8 Servings
Calories: Oh come on, it's whipped cream... don't ask
Storage: Store in an airtight container in the fridge for 1-2 days
Savory Notes:
Not only is this maple mascarpone whipped cream great for sweet desserts, but it can also be transformed into a savory buttery spread for warm bread or a topping for soup.
To make a savory buttery spread, simply omit the sugar from the recipe and whisk a little longer until it reaches a spreadable consistency. Then slather it on your favorite warm dinner roll or breakfast toast for a delicious addition to your meal.
For a savory soup topping, omit the brown sugar and transfer the cream to a piping bag with an open star tip. Use it to top a roasted butternut squash soup for a flavorful and elegant touch.
So whether you're satisfying your sweet tooth or adding a savory twist to your meals, this versatile maple mascarpone whipped cream is the perfect addition to your culinary repertoire.
Check out some other AWG Private Chefs recipes & Easy, Effortless Entertaining ideas!
About the Author:
Chef Sean Andrade is a Certified Master Chef with over 25 years of experience in the restaurant and hospitality industries. He is the Executive Chef and Owner of AWG Private Chefs, which has been named the #1 Private Chef company in California.
At AWG Private Chefs, Chef Sean and his team offer highly custom-tailored, bespoke private chef dining experiences, meal delivery to select locations, and event catering in over 30 countries around the world. Their mission is to provide exceptional culinary experiences that exceed their clients' expectations.
Chef Sean's passion for cooking started at a young age and has taken him all over the world, from kitchens in Europe to resorts in the Caribbean.