Last Updated:
November 18, 2022
Seductively Gourmet Hot Chocolate Recipe
Our twist on a gourmet hot chocolate recipe that's guaranteed to turn heads and make you lick your lips in delight. This gourmet hot chocolate recipe features both usual and non-traditional ingredients to enrich the depth of flavor.
Traditionally, hot chocolate is a pretty basic drink right? Go to the cabinet, get the powdered mix, add water, stir and microwave right? WRONG!
When you have that deep craving to enjoy the best gourmet hot chocolate, spending a little more time, and money on the best quality ingredients will make all the difference in the world when you're ready to indulge your taste buds in rich chocolaty, creamy, gourmet hot chocolate recipe goodness. Hot chocolate should be one of those treats where you curl up with your sweetheart by the fire and share a fluffy warm blanket, that's fresh out of the dryer. The beverage should be something special and treasured, thick & creamy, indulgently rich chocolate flavors, and a decadently velvety mouthfeel that leaves you wanting just one more sip after it's gone.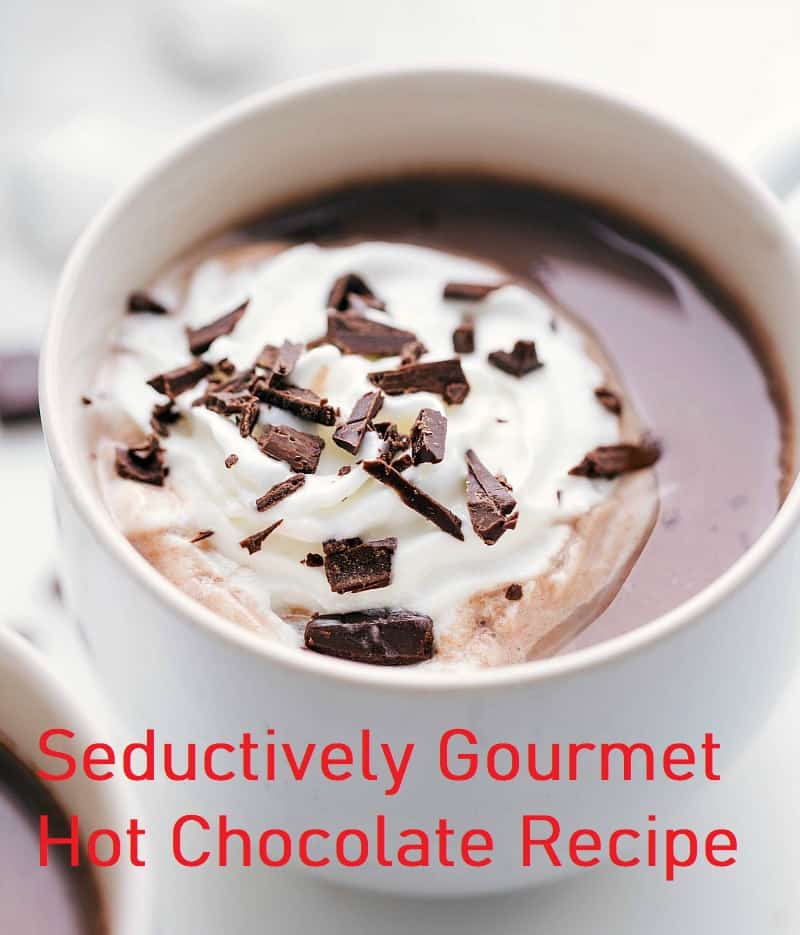 Gourmet Hot Chocolate Recipe
With 5 simple ingredients, this gourmet hot chocolate recipe is easy to prepare in just a few minutes!
Yield: Approximately 3-4 Servings
Cooking Time: Under 10 minutes
Skill Level: Easy Peasy!
Ingredients For Hot Chocolate Recipe:
How To Make Hot Chocolate:
When you chop the chocolate, to prevent making a huge mess, it's always best to use a serrated knife. Reserve 1/2 an ounce of the vanilla chocolate to top the cup with. In a medium, heavy-bottomed, high sided saucepan, combine the two dark chocolates, the milk, and 1 cup of heavy cream. Next gently heat over medium-low temperature, whisking generously about every 30 seconds until the chocolate is totally melted, and the mixture reads about 140-150 degrees on your instant-read thermometer, to prevent scorching.
Important: DO NOT boil the mixture!! chocolate burns at 200 degrees F and milk scorches and boils over rapidly.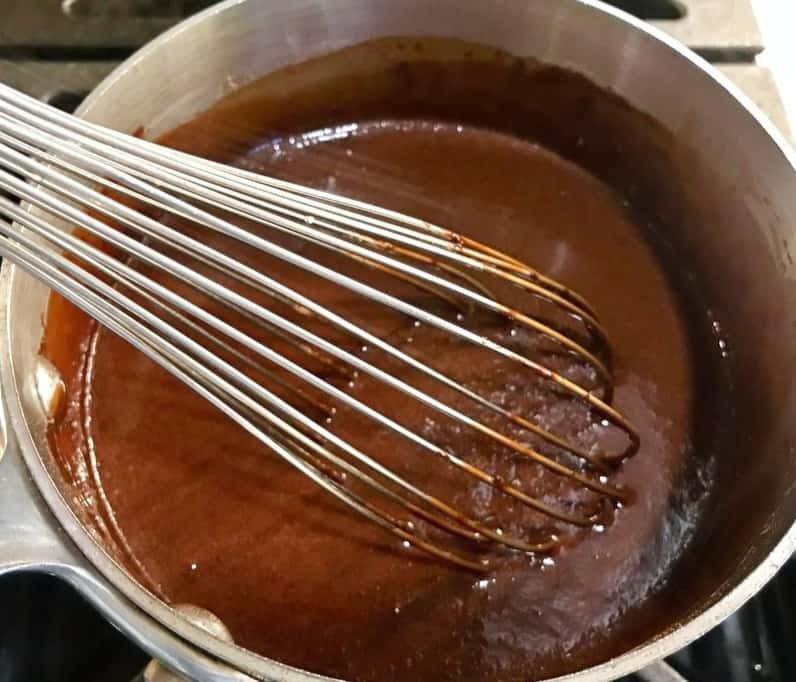 While the mixture is gently heating, and getting all happy and delicious in your saucepan, take the reserved 1/2 cup of heavy cream, and combine with 1 TBSP light brown sugar. Whip on high with a mixer or whisk until stiff peaks. Caution: Don't over whip, otherwise you'll end up with brown sugar butter! Set aside.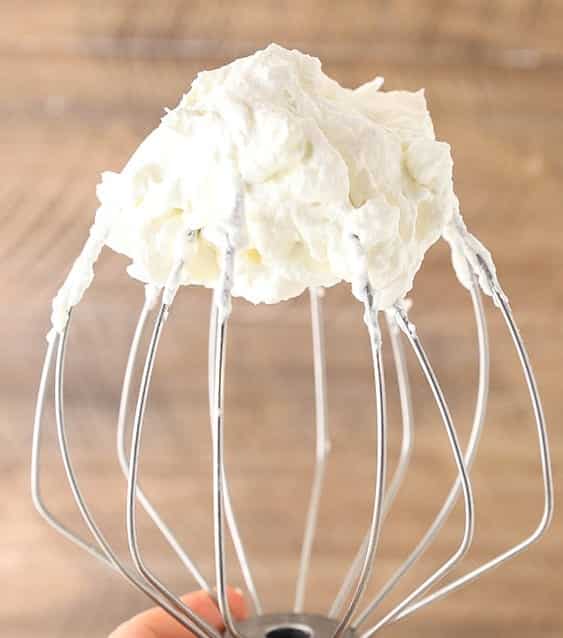 After the hot chocolate has come up to desired temperature, and your chocolate has melted, carefully pour the hot liquid into your blender, use a rubber spatula to get any remaining mixture out of your saucepan and into the blender.
Whenever you blend hot things, it's always a best practice to remove the blender lid's center plug, this will eliminate the pressure build-up when blending hot liquids. Place a thickly folded over kitchen towel over the open center hole in the blender lid, and blend until the mixture is completely combined and foamy. This should take roughly 1-2 minutes or so depending on the power of your blender.
To Finish: Find your favorite mug, pour blended frothy hot chocolate into your mug, dallop with a generous amount of your brown sugar whipped cream, and top with remaining chopped Taza 50% Dark Vanilla Mexican Chocolate.
Boozy Add Ons:
For a decadent adult-centric twist on this gourmet hot chocolate recipe, try adding a 1/2oz of your favorite liquor, such as Frangellico Hazlenut, Amaretto (DiSarono), Gran Marnier, Kahlua, or Patron XO Cafe!
Garnishes:
A micro-pinch of grated cinnamon, nutmeg, or clove for added depth of flavor to this hot chocolate recipe.
---
Check out our other recipes, tips & tricks for Easy, Effortless Entertaining from AWG Private Chefs!
About the Author: Certified Master Chef, Sommelier & Wine Educator, Sean Andrade is the executive chef/owner of AWG Private Chefs, named the #1 Private Chef company in California. Chef Sean has worked in the restaurant and hospitality industries worldwide for more than 25 years. His company AWG Private Chefs offers highly custom-tailored, bespoke private chef dining experiences, and private event catering in over 30 countries around the globe.