Last Updated:
November 18, 2022
5 Must Have Fall Cocktail Recipes
The best fall cocktail recipes utilize fresh, organic, seasonal ingredients and boast flavors that wow your tastebuds, and will keep your guests asking for another round. We've selected five must-have fall cocktail recipes that you will want to serve at your next harvest party!
Fall Cocktail Recipes: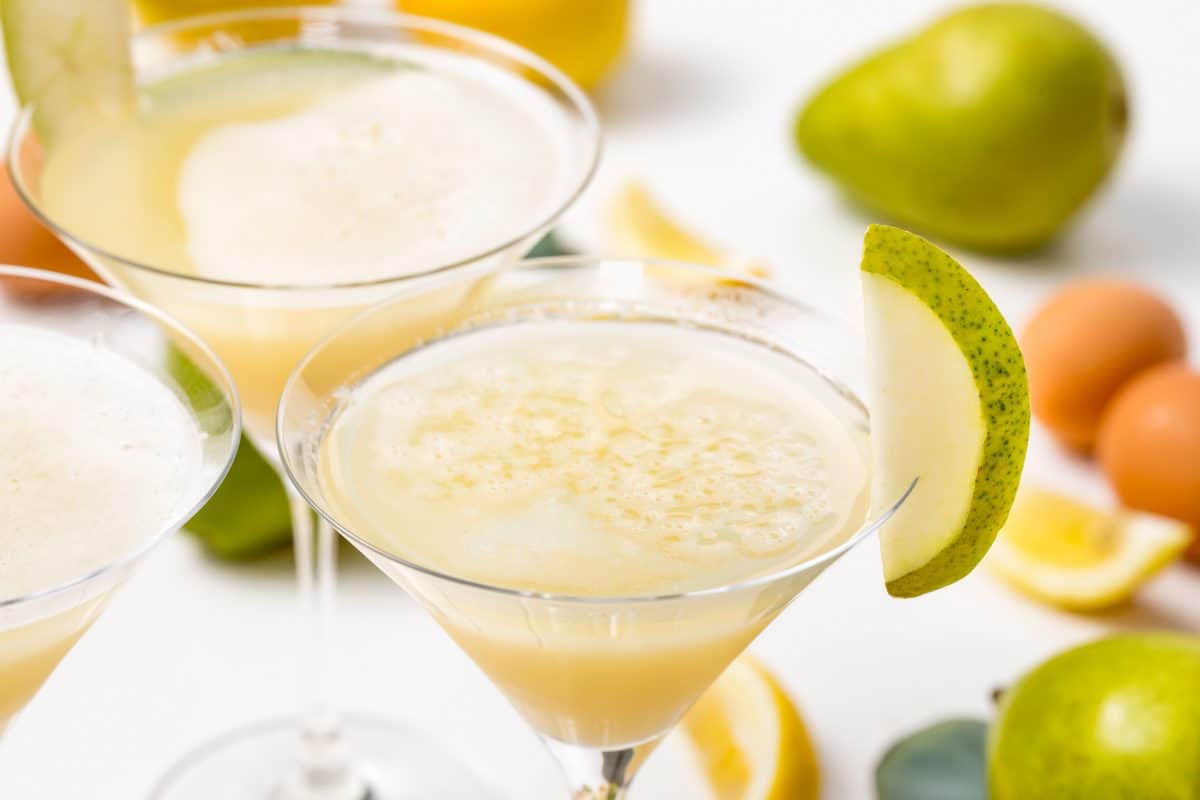 The Pear Sour Cocktail:
Just what exactly is a pear sour? Even though it sounds like a drink you'd probably pass up on the craft cocktail list at your local watering hole, this delicious pear cocktail drink is part of the classic family of mixed cocktails called "sours." A classic style "sour" are composed of a base liquor, citrus such as lemon, lime, or sour orange juice (which contributes the sourness) and a sweet component. This pear sour fall cocktail recipe begins with pear brandy, Kern's pear nectar, freshly squeezed organic lemon juice. In addition, this pear sour recipe also utilizes pasteurized egg whites, which are optional, but provide a silky foam on the top of the drink. A perfect fall cocktail recipe
Ingredients For Pear Sour:
2 & 1/4 ounces of Kern's Pear Nectar

2 ounces of pear brandy

1 ounce freshly squeezed lemon juice

1 & 1/2 ounces pasteurized liquid egg whites (optional)

1 slice of ripe, juicy pear for garnish

Grated fresh nutmeg for garnish
How to Make Pear Sour:
Fill your favorite cocktail shaker 1/2 full with ice. Add in the pear brandy, pear nectar, egg whites, and lemon juice. Shake intensely for a full 20 seconds, or longer if you can stand the cold on your hands. Strain into a frozen martini glass, and garnish with a grate or two of fresh nutmeg, serve with a slice of fresh pear on the rim of the glass.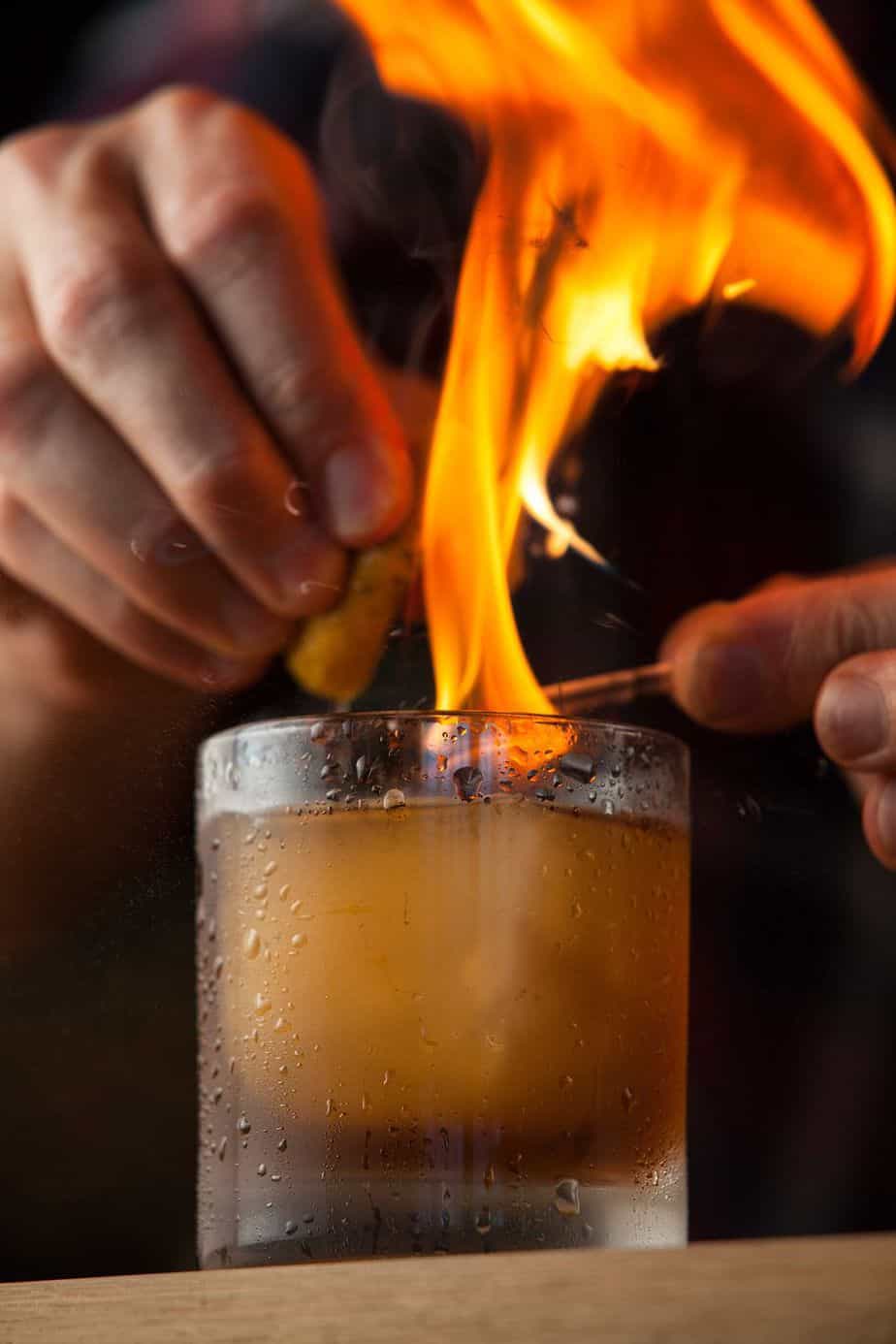 The Campfire Sling Cocktail Recipe:
What fall cocktail recipe flavors say fall more than smokey whiskey, maple, and fresh orange? This campfire sling cocktail recipe is not only quick and easy to make but is quite an impressive party trick when you flame the orange oil.
Ingredients For Campfire Sling Cocktail:
2 oz High West Rendezvous Rye Whiskey
1/2 oz Pure Maple Syrup (Grade B Amber, use real maple syrup people, not pancake syrup!)
3 dashes Fee Brothers Chocolate bitters
2.5 inch long strip of orange zest
How to Make Campfire Sling Cocktail:
In a cocktail shaker, add a cup of ice cubes, the whiskey, maple syrup and bitters. Shake vigorously for a full 20 seconds. Strain cocktail into an old fashioned (rocks) glass with a single large cube or sphere of ice. Release the oils from the orange zest by flaming the strip of orange zest over a burning wooden skewer over the surface of the drink, run the orange zest after flaming around the rim of the glass, add to cocktail as a garnish and serve.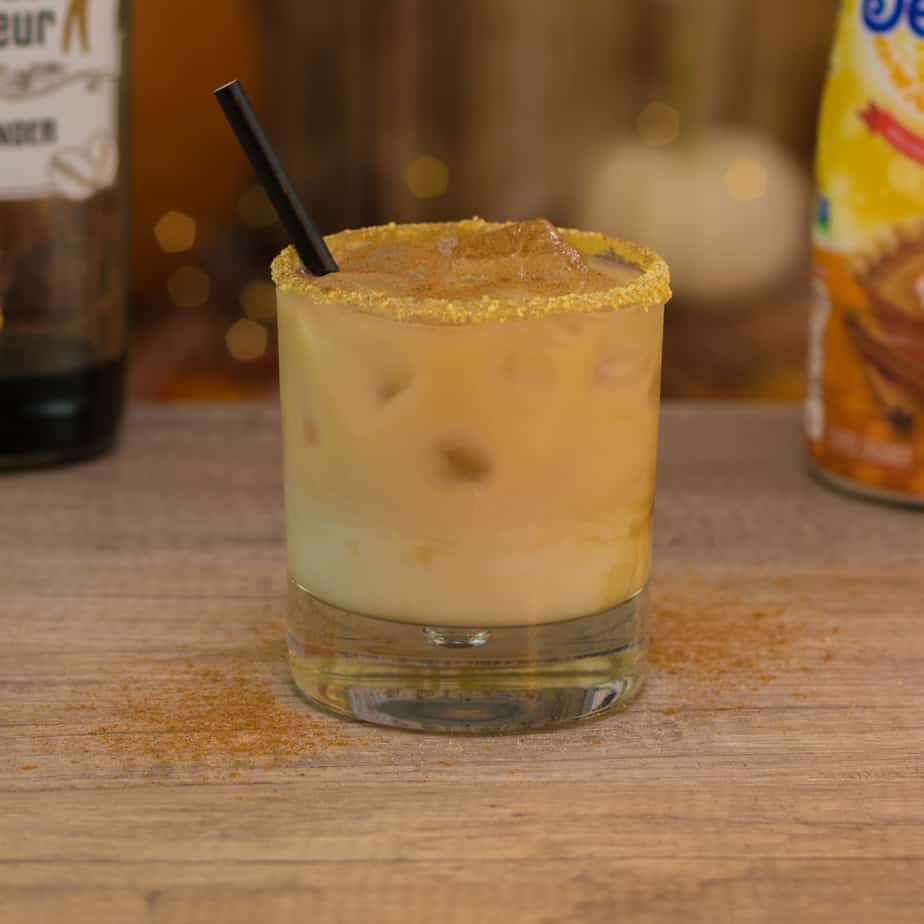 Tipsy Bartender's Pumpkin Spice White Russian Cocktail
We all know fall triggers pumpkin spice mania. Everything is pumpkin spice, from pumpkin spice lattes to pumpkin cookies, cakes, and now pumpkin spice cocktails. This pumpkin spice fall cocktail recipe utilizes just five ingredients and takes seconds to make. It's perfect as an after-dinner cocktail, digestive, or as a dessert itself.
Pumpkin Spice White Russian Cocktail Ingredients:
1 & 1/2 ounces Pumpkin Spice Kahlua
2 ounces Absolut Vodka
1 & 1/2 ounces heavy cream
Graham Cracker Crumbs
Ground Cinnamon
How To Make Pumpkin Spice White Russian:
Dip the rim of a rocks glass in heavy cream, then into a shallow dish of graham cracker crumbs. Fill the glass 3/4ths full with ice, add in Pumpkin Spice Kahlua, Absolut vodka, and the heavy cream. Stir to combine. Sprinkle a dash of cinnamon on the top as a garnish. Optionally, garnish with a dallop of whipped cream as well.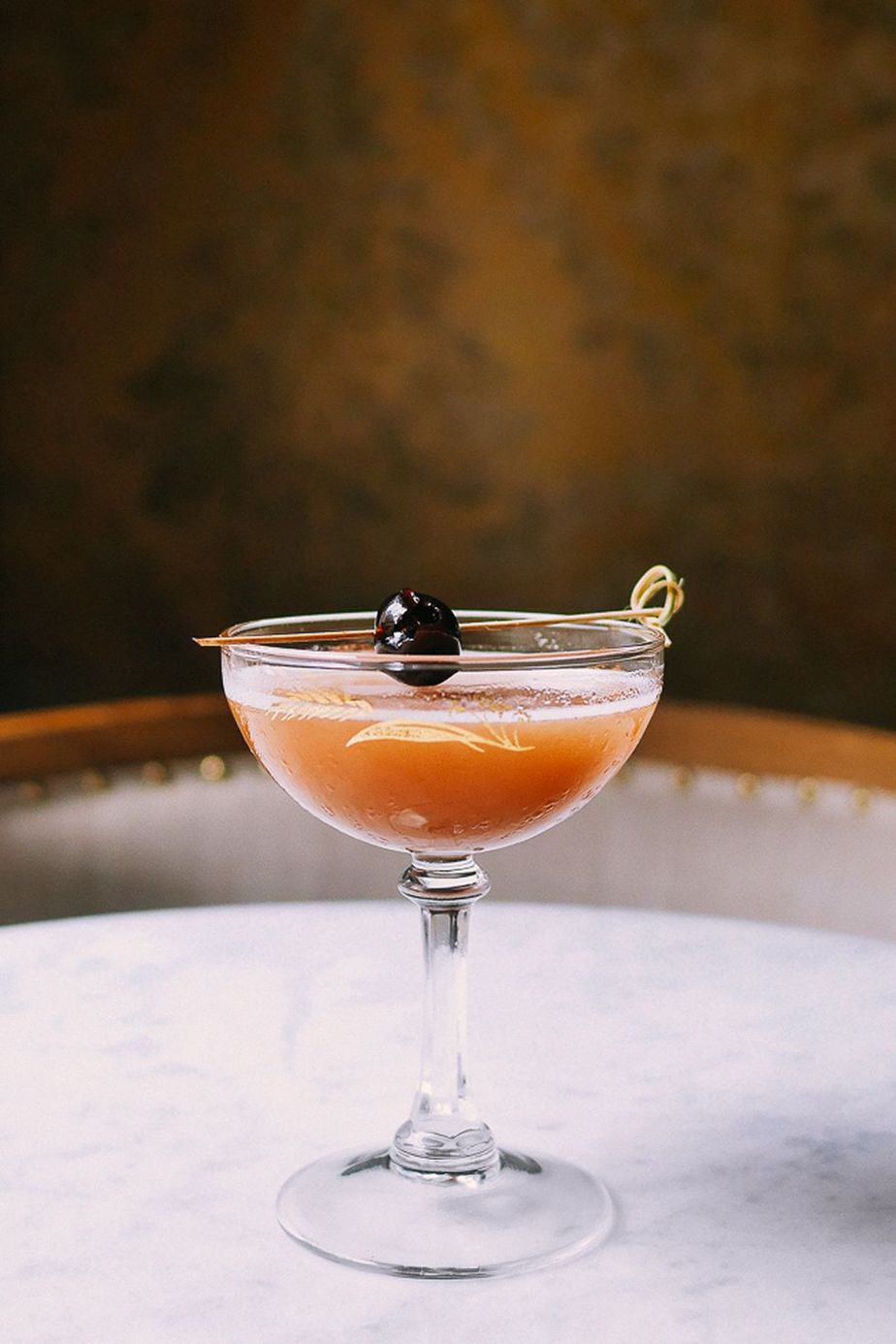 The Fall Harvest Cocktail
This exquisite fall cocktail recipe features the flavors of fall, apples! Featuring calvados, an apple brandy from Normandy, France. Served up in a coupe style glass to add a whole air of class to this refined cocktail.
Ingredients For Fall Harvest Cocktail:
1 & 1/2 ounces Calvados
1/2 ounce Torani Cinnamon Syrup
1 heaping tablespoon of apple butter
Luxardo cherry for garnish
How to Make Fall Harvest Cocktail:
In your favorite cocktail shaker, add ice, cognac, cinnamon syrup, and apple butter. Shake ingredients vigorously for 20 seconds before pouring into a coupe or martini glass. Garnish with a Luxardo cherry.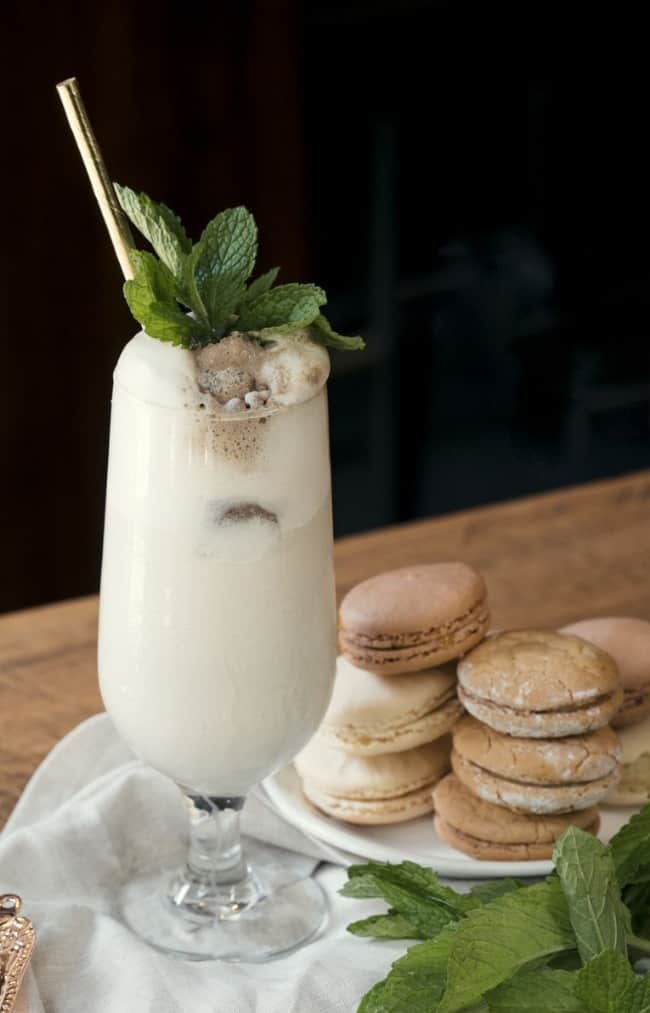 Boozy Pumpkin Spice Milkshake Cocktail
When your love for pumpkin spice cocktails and ice cream come together in perfect harmony as an "adults only milkshake". This deliciously creamy pumpkin spice milkshake fall cocktail recipe can't be beat! The perfect fall cocktail recipe for lunch, dinner, or brunch.
Ingredients for Pumpkin Spice Shake Cocktail:
1.5 oz Bailey's Pumpkin Spice Irish Cream
1.5 oz Captain Morgan Spiced Rum
2 scoops of vanilla bean ice cream
1 cup whole milk
Mint
How to Make Boozy Pumpkin Spice Cocktail:
Combine Baileys Pumpkin Spice, Captain Morgan, milk, and vanilla ice cream in your blender. Blend until deliciously thick and creamy. Pour the cocktail into a highball glass, add an optional float of pumpkin spice Irish cream, garnish with a fresh mint leaf.
---
Check Out More Delicious Recipes and Entertaining Tips & Tricks from AWG Private Chefs:
About the Author: Certified Master Chef Sean Andrade is Executive Chef/Owner of AWG Private Chefs, named the #1 Private Chef company in California. Chef Sean has worked in the restaurant and hospitality industries worldwide for more than 25 years. His company AWG Private Chefs offers highly custom tailored, bespoke private chef dining experiences, select location meal delivery, and event catering in over 30 countries around the globe.