Last Updated:
May 8, 2021
The Secret Life of Cream Cheese: It's Not Just For Bagels or Cheesecake Anymore!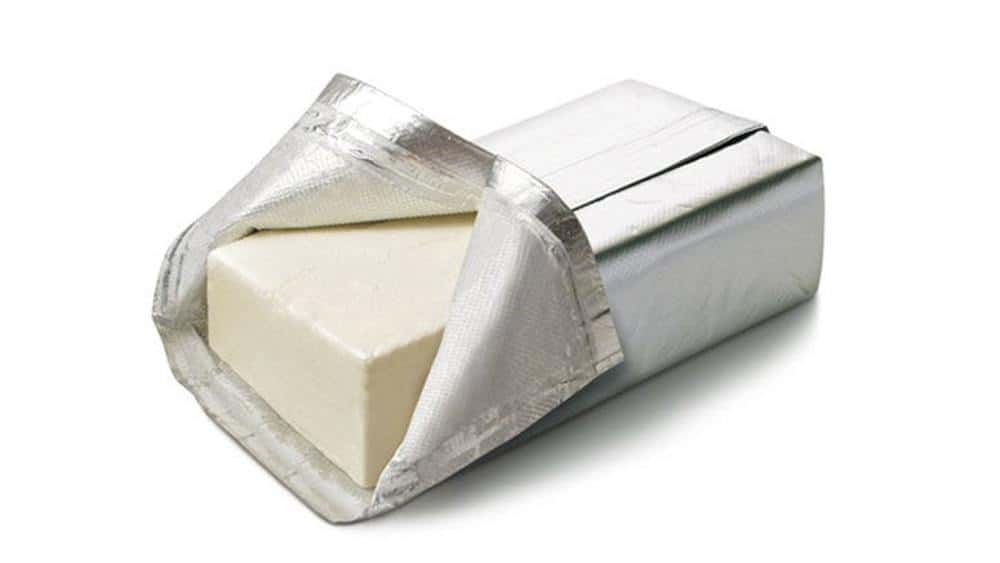 When we hear the words cream cheese, what do most all of us automatically think about? A schmear on a bagel, or a delicious creamy cheesecake right? Today we're going to unlock the mystery of cream cheese and figure out why this delicious, tangy, and versatile ingredient needs to be more front and center in your recipes.
What is cream cheese? 
According to my peeps over at Wikipedia, Cream cheese is a soft, usually mild-tasting fresh cheese made from milk and cream. The U.S. Food and Drug Administration defines cream cheese as containing at least 33% milkfat with a moisture content of not more than 55%, and a pH range of 4.4 to 4.9. Originating from England, cream cheese is a soft, spreadable, pasteurized cheese, made primarily of cow's milk.
What can you do with cream cheese? 
Cream cheese can be used in a number of different ways to enhance your recipes and dishes. It has an inherent ability to make things tangier, creamier, as well as its little-known secret superpower. Cream cheese can cut down on the spiciness of dishes that you may have gone a little too heavy on the chili or peppers in. Heck, back in culinary school, we even used large blocks of cream cheese to do food sculptures!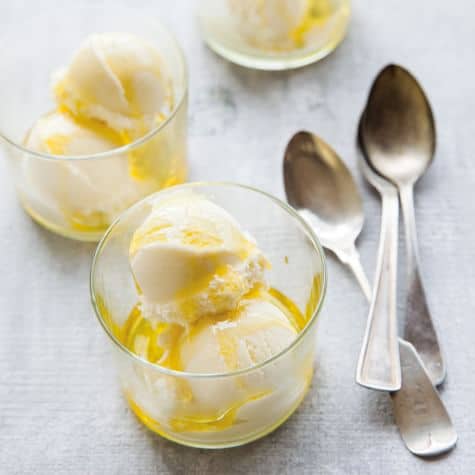 Alternative uses for cream cheese:
Mix cream cheese into your ice cream base. Adding just a touch of room temperature cream cheese to your ice cream base will add a huge pop of flavor by adding that little extra tang, plus cream cheese enhances mouthfeel to make your ice cream much more luxuriously creamy in the mouth. Remember too that ice cream doesn't always have to be super sweet. Using a more on the savory side cream cheese-based ice cream, drizzled with a bit of Stella Cadente Meyer Lemon Crush extra virgin olive oil is a great palate cleanser or intermezzo course!
Use cream cheese as a bechamel sauce substitute. In a pinch for time? Cream cheese to the rescue! Meltdown a block of cream cheese at a medium-low temperature in a saucepan, add in a dash of nutmeg, a pinch of sugar, a touch of heavy cream, finish with some white pepper. Use this cream cheese sauce as a great base to add additional cheddar cheese to for out of this world gourmet macaroni and cheese, or as a white sauce alternative for your lasagna!
Make your soups richer & creamier with cream cheese. Leftover vegetable soup and not sure what to do with it? Add some shredded chicken, some brown rice, and half a block or so of cream cheese. Bring your leftover vegetable soup back up to a boil, toss in a cup of uncooked quick-cooking brown rice, turn down to simmer, and cover. During the last 10 minutes of cooking, add the cream cheese and stir to combine. You've just created quick and easy creamy chicken & rice soup.
Dessert in a hurry using cream cheese. Make a delicious filling base for a quick turnover dessert using cream cheese. In a bowl, add one 8 ounce block of cream cheese, 1/4 cup of firmly packed light brown sugar, a teaspoon of really good quality vanilla extract, and some fresh fruit, such as raspberries, blackberries, apples, mango, or even a half cup of your favorite toasted nuts. Whisk everything together in a stand mixer to combine the ingredients, and using a piping bag, pipe the filling into a rectangular piece of puff pastry. Fold over the edges and crimp with a fork to seal. Make a couple of slashes along the top of your pastry to let steam escape. Brush the top of the puff pastry with egg wash, and sprinkle some white sugar over the top. Follow the baking directions on your package of puff pastry to have a quick, tasty, and flaky delicious dessert.
Use cream cheese to create a pasta sauce. Move over boring old red sauce. In a saucepan melt 2 tablespoons of unsalted butter, add in 3 cloves of finely chopped garlic, some dried Italian seasoning, two tablespoons of finely chopped shallot, and salt and pepper to taste. Sautee these ingredients for approximately 2 minutes over medium heat, to cook the garlic and shallot, while blooming the herbs & spices. Be careful not to burn the butter or garlic during this process. Add in half a cup of pasta water, and remove from the heat. Add chunks of room temperature cream cheese and toss your hot pasta, slowly pouring in the saucepan contents while tossing. A flavorful and quick creamy pasta sauce. Perfect for that busy middle of the week dinner!
Take the ordinary to the extraordinary by adding just a little bit of cream cheese to your next recipe. You might be surprised how amazing the results turn out with just a little out of the box thinking! The versatility and flexibility of cream cheese are virtually endless. As you can clearly see cream cheese isn't just for bagels and cheesecake anymore!
---
Check out other tips, tricks, and recipes for Easy, Effortless Entertaining from AWG Private Chefs 
About the Author:
Certified Master Chef Sean Andrade is Executive Chef/Owner of AWG Private Chefs, named the #1 Private Chef company in California. Chef Sean has worked in the restaurant and hospitality industries worldwide for more than 25 years. His company AWG Private Chefs offers highly custom-tailored, bespoke private chef dining experiences, select location meal delivery, and event catering in over 30 countries around the globe.