Last Updated:
May 8, 2021
The One Top Secret Ingredient You've Always Been Missing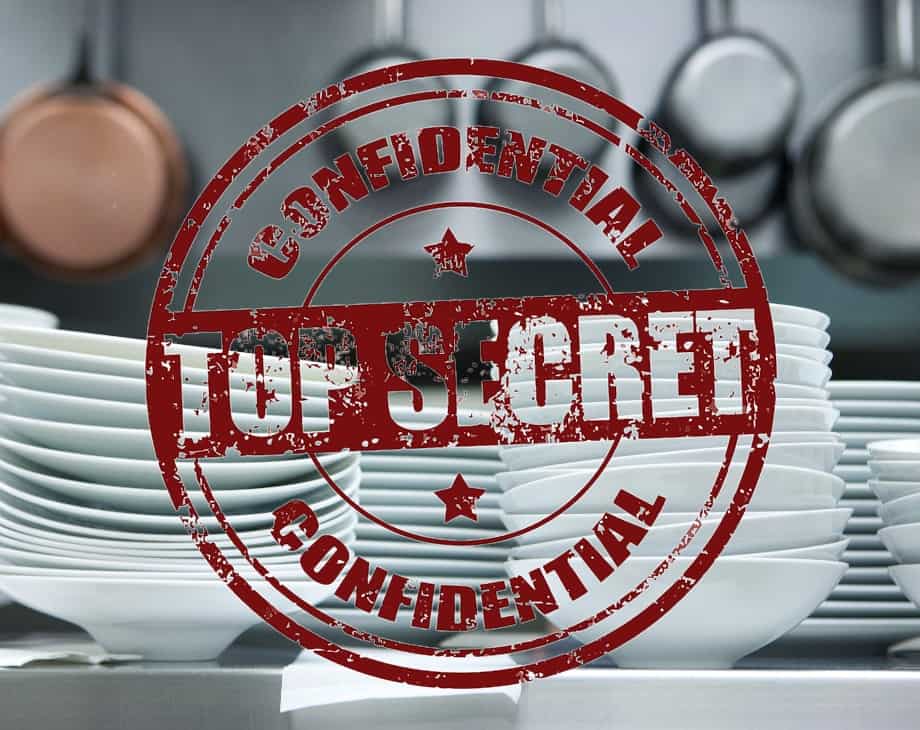 During the pandemic lockdown, I've had more than a lot of time to think about how to create new, unique, and exciting cuisine for my private chef & events clients. Doing recipe development is a very time-consuming process, involving many "hey taste this and tell me what you think" statements to your family. Some taste tests resulting in some very "interesting" facial expressions.
As chefs, we are always in need of a new "wow factor" top secret ingredient. Something special that will make your guests' dining experience that much more special. Enter, Vanilla salt, Veruca's much less snarky, and much more well-behaved cousin! Being that my better half is a pastry chef, and I a savory chef... We often have "discussions" shall we call them, about whose cuisine reigns supreme. Vanilla sugar has always been in a pastry chef's tool kit.. but what about on the savory side... Ergo... Vanilla salt was born! Who doesn't love the taste of vanilla, right?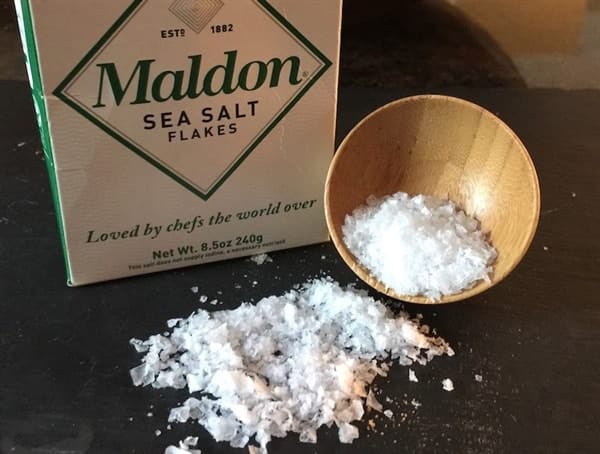 I'm pretty much a salt fanatic, and purist and tend to use just sea salt, Kosher salt, and pink of black Hawai'ian sea salts for finishing. With Maldon Sea Salt Flakes being one of my secret ingredient favorite salts of all time due to their quality and consistent flavor. The purity of the briny flavor in Maldon is unsurpassed if you haven't yet tried them. What are you waiting for?
There are a lot of flashy "flavored salts" or flavor-infused salts on the shelves of your local gourmet grocery or kitchenware supply shops, along with even more flavored salts online. However you never really truly know the underlying quality of the actual salt you are getting prior to the manufacturer imparting the flavor to the salt. Who has room for all of those types of salt in their spice cabinets either?
Always make your own flavored salts at home, using the highest quality ingredients. Start off your flavor weapon arsenal with the top secret ingredient unicorn of all flavored salts... Vanilla Salt! It's truly just what it sounds like... Your favorite flaky sea salt, combined with the "black caviar" or the seeds inside a vanilla bean.
Secret Ingredient: How To Make Vanilla Salt: 
Ingredients:
1/2 Cup Maldon Sea Salt Flakes
1 Vanilla Bean (split)
4.25oz Airtight canning jar with rubber gasket lid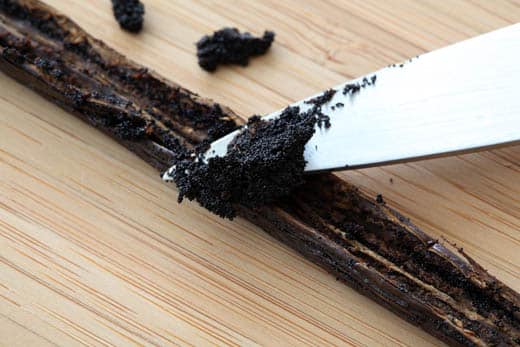 In a mixing bowl, pour your sea salt flakes in. Split a vanilla bean and scrape the contents of the bean into the sea salt flakes. Mix gently with a rubber spatula. Place the spent vanilla bean in the bottom of a glass flip-top canning jar, the type with the rubberized gasket. Pour the salt and vanilla bean seed mixture into the canning jar and seal. Place on a shelf in the pantry for a minimum of 2-3 weeks, shaking every few days to mix and distribute the salt to enhance its vanilla depth of flavor.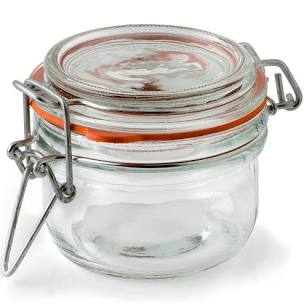 What you will end up with is a beautifully vanilla perfumed secret flavor weapon that will leave your family & guests wondering "what is that amazing flavor" in your savory dishes. We all know the power of salt and how it can make food go from flat and boring tasting to fabulous with just a pinch. Now I'm using Vanilla Salt more than ever in savory dishes, heck I even put a pinch of it in my iced coffee for a huge flavor punch!
 Some Amazing Uses For Vanilla Salt:
Using it as a finishing salt sprinkle over any type of grilled or roasted meats
Stirring a pinch or two for an amazing depth of flavor in pan sauces.
Add a sprinkle over the top of anything dark chocolate (ice cream, brownies, brookies)
Whip some Vanilla Salt into sour cream or greek yogurt, use for a topping on baked potatoes.
Use in place of regular salt when doing any sort of baking.
Enjoy your new-found simple secret to amazing flavor, Vanilla Salt!
---
Check Out More Delicious Recipes and Entertaining Tips & Tricks from AWG Private Chefs:
About the Author: Certified Master Chef Sean Andrade is Executive Chef/Owner of AWG Private Chefs, named the #1 Private Chef company in California. Chef Sean has worked in the restaurant and hospitality industries worldwide for more than 25 years. His company AWG Private Chefs offers highly custom-tailored, bespoke private chef dining experiences, select location meal delivery, and event catering in over 30 countries around the globe.