Last Updated:
September 24, 2021
Seacuterie Boards: The Hottest New Menu Item
What is Seacuterie? We've all heard about the traditional trend of charcuterie -- assorted cured meats and associated accouterments, normally served pre-meal as a grazing or appetizer course. Move over meat, enter the new popular kid on the block, seacuterie! The inner foodie in all of us is constantly hungering for something, new, unique, and different.
What is Seacuterie?
Primarily a Scandinavian offering, technically seacuterie has been around for quite a long time, the variety of options tended to be very limited in previous generations, normally consisting of things like cured salmon, gravlax. We modern day chefs have put our own "twist on the classic" by offering new preparation methods like fermentation, alternate wood smoking, or even some have dared to pickle. The sheer variety of modern day fish available to chefs worldwide now has lead to more creative customizations of seacuterie service menu offerings. In addition, many more guests than ever before, are now pescatarian and have reduced or even eliminated their consumption of land based meats entirely.
You and your guests are going to love seacuterie!
Seacuterie isn't your typical boring canned fish plate! Envelop your taste buds in something fun and new, such as a Spanish style spicy smoked pimenton fish pate, octopus crudo, smoked halibut rillettes, or pickled Asian style prawns. AWG Private Chefs is fully committed to the exclusive use of sustainable and clean ingredients. In conjunction with SeafoodWatch.org, the leading authority watchdog list of sustainability from our oceans, we continue to pivot and adapt menus to insure sustainability, variety, and best-in-class flavors for you & your guests. The continued proper balance of consumption, overfishing prevention, and exclusive use of sustainable fish, will keep our oceans healthy and sustainable for generations to come.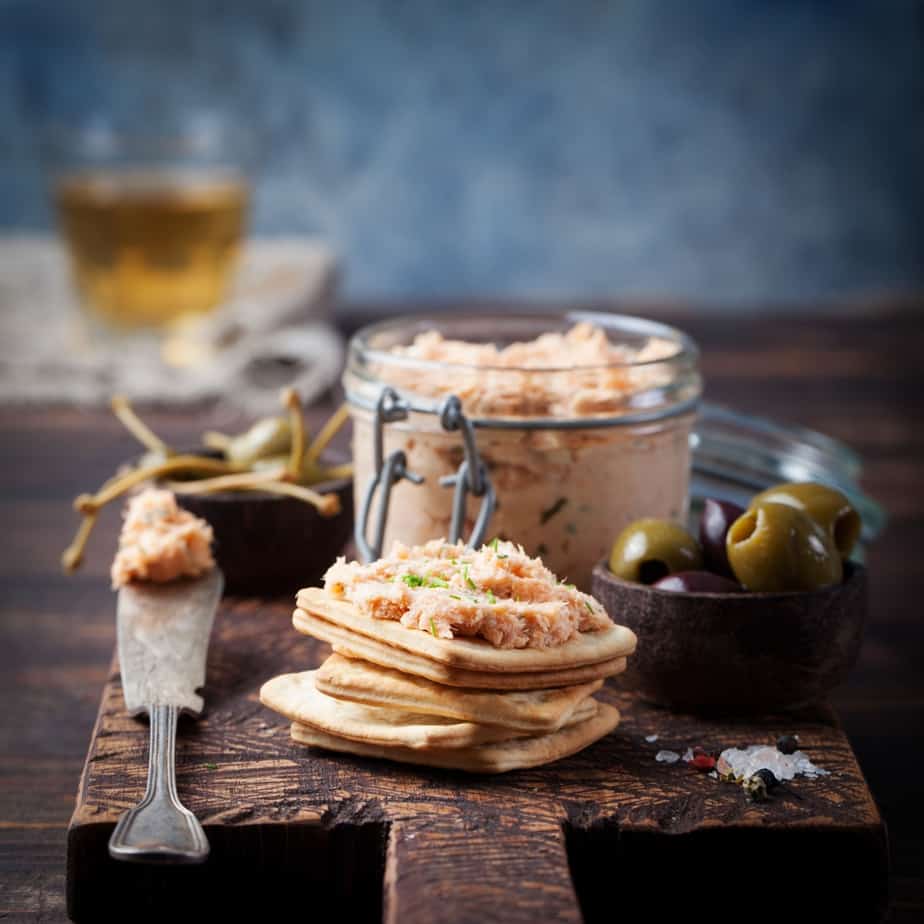 What styles of seacuterie flavor profiles are there available?
The fun part of a seacuterie presentation is that you can go as earthy and rustic, or luxury as you wish. Whipped rillettes, dotted with some dijon mustard infused Bellwether Farms creme fraiche, some cornichon, and tranches of a freshly baked baguette are casual and creatively inviting to even some of the pickiest eaters. Whereas, a comparative tasting of sustainable caviars, as well as sustainable smoked sturgeon, from our exclusive caviar partner Tsar Nicoulai Caviar combined with your favorite sparkling wines, proseccos, or champagnes can be that "something special" luxury pop of pizzaz that you've been craving. Sustainable from the sea sausages, marinated, cured, or seared sesame crusted center cut line caught tuna, custom tailored spreads, crudos, the seacuterie catering menu options are virtually endless!
Whatever the mix of fish you select, our Certified Master Chefs will hand craft a beautiful artisanal, mouthwatering seacuterie board menu for you & your guests to enjoy.
---
Check Out More Delicious Recipes and Entertaining Tips & Tricks from AWG Private Chefs:
About the Author: Certified Master Chef Sean Andrade is Executive Chef/Owner of AWG Private Chefs, named the #1 Private Chef company in California. Chef Sean has worked in the restaurant and hospitality industries worldwide for more than 25 years. His company AWG Private Chefs offers highly custom tailored, bespoke private chef dining experiences, select location meal delivery, and event catering in over 30 countries around the globe.