Last Updated:
May 6, 2021
Gluten Free Pancakes with Blueberry Compote Recipe
With so many being gluten free these days, people are always on the search for a gluten free pancake recipe that doesn't taste like a hockey puck. By following this easy to make recipe, you too can enjoy blueberry gluten-free pancakes topped with a delicious organic blueberry compote too.
Start your day off with a delicious breakfast of these light and fluffy gluten free pancakes, and tasty warm berry fruit compote. Just add your favorite cup of coffee or tea and you've got the ingredients for a great day!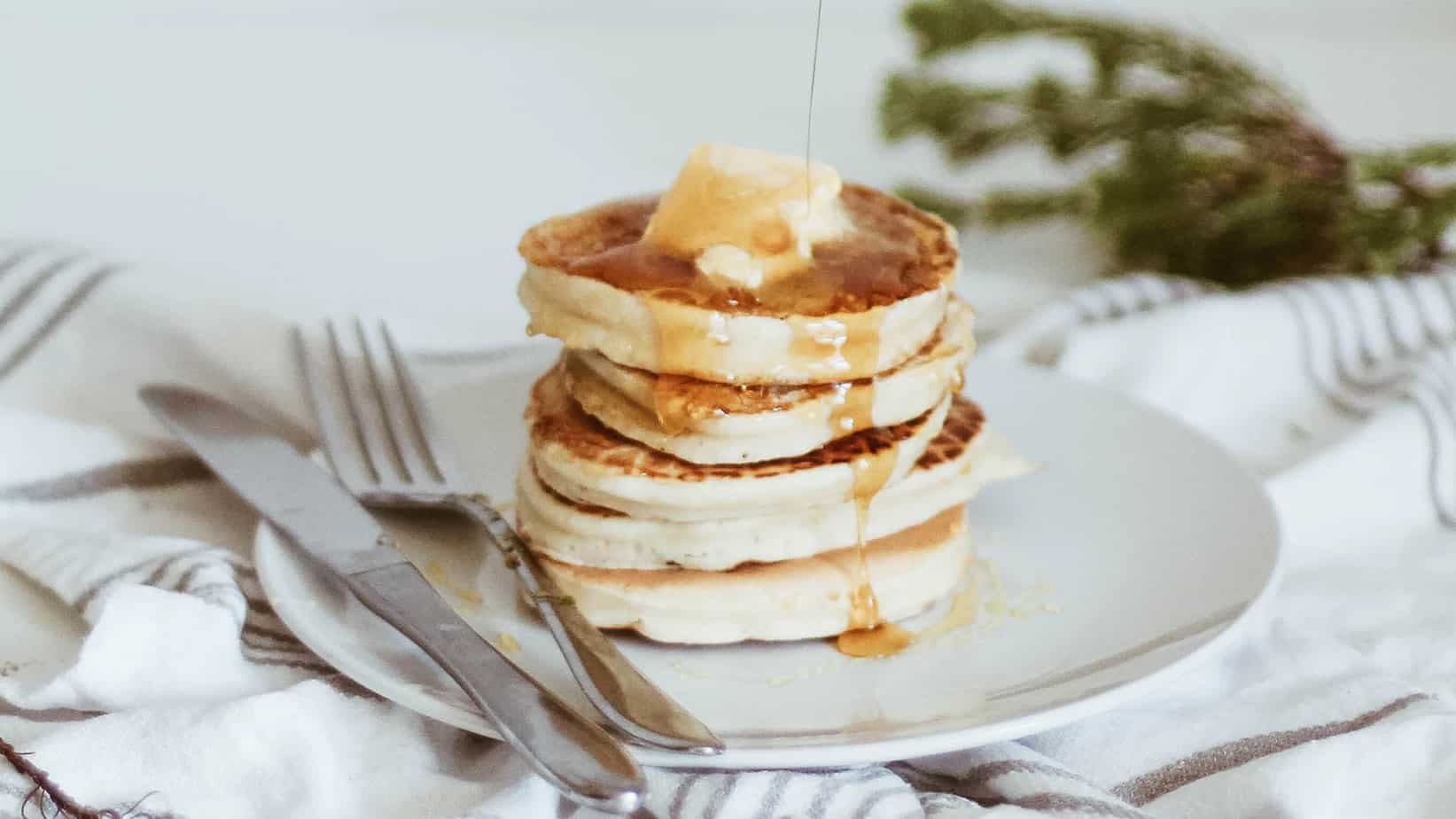 Ingredients for Gluten Free Pancakes: 
How to Make Gluten Free Pancakes: 
In a medium-sized mixing bowl, combine the milk, brown sugar, salt, vanilla, and egg. Whisk until combined. Add in the 1 to 1 flour, gluten-free baking powder, and melted butter, stirring well.
Portion the batter using a 1/4 cup measuring cup, or you can also use a 1/2 cup measuring cup for larger pancakes.
Preheat a griddle or pan over medium heat. Generously spray your griddle or large non-stick skillet with cooking spray right before pouring the batter.
Cook the pancakes without disturbing them for 4-6 minutes or until the bubbles that will rise to the surface of the pancake begin to pop. Flip, and continue cooking for an additional 3-5 minutes or until the desired color of golden brown.
If you are batch cooking for a larger group, you can place the pancakes into a 225 degree preheated oven on a sheet tray fitted with a rack.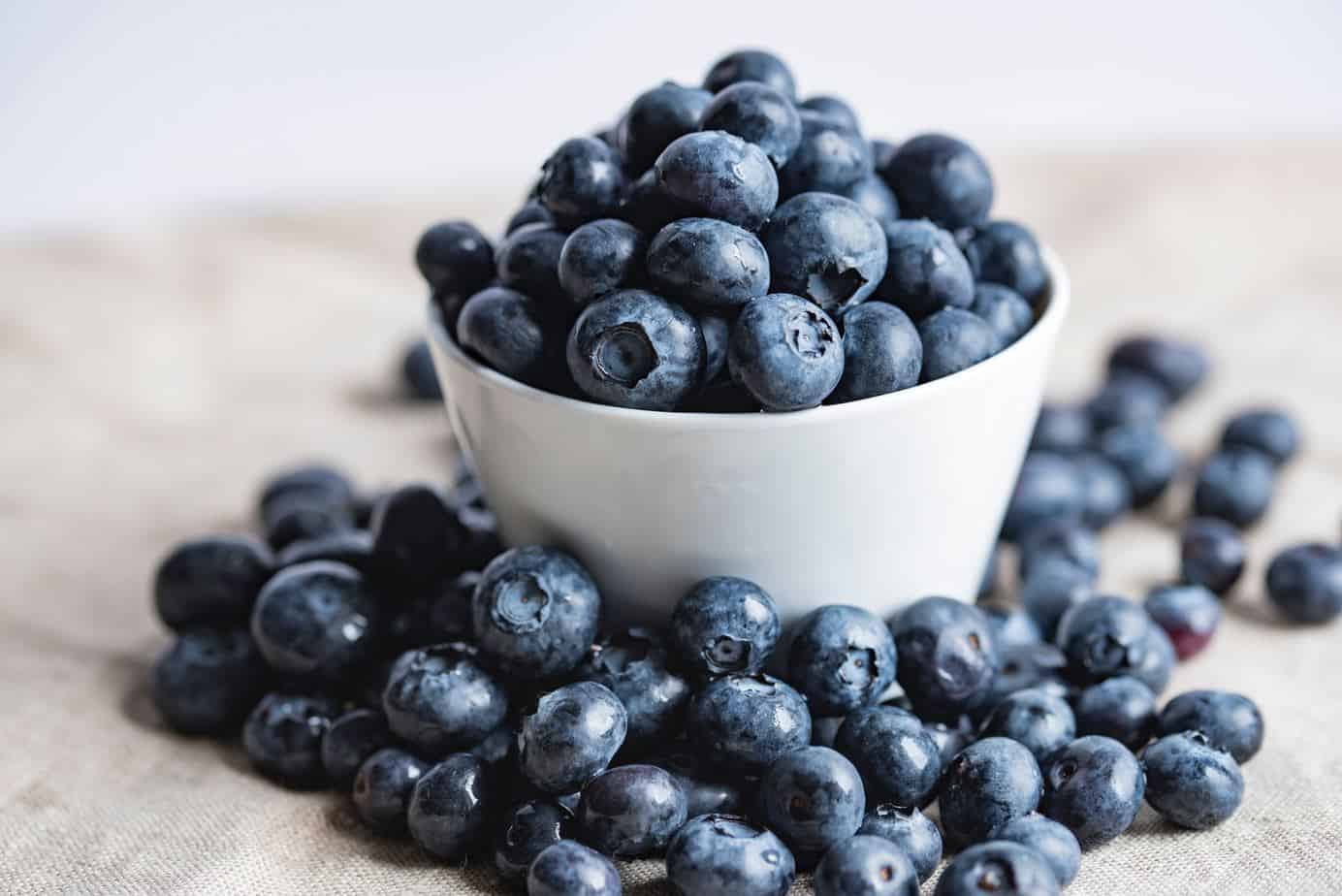 Organic Blueberry Compote Recipe 
You can also make this gluten free compote recipe with other berries or fruit such as strawberries, raspberries, blackberries, boysenberries, plums, apricots, peaches, etc, following the same steps as listed below.
 Ingredients for Organic Blueberry Compote: 
16 ounces of Fresh Organic Blueberries
Zest of an Organic Lemon
1 1/2 Tablespoons Fresh Squeezed Organic Lemon Juice
1/8 Teaspoon Kosher Salt
Pinch of Black Pepper
1 Tablespoon White Sugar
1 Tablespoon Light Brown Sugar
1/8 teaspoon Saigon Cinnamon (optional)
How to Prepare Blueberry Compote: 
Wash the blueberries and inspect the berries to remove any straggling stems, rotten or squishy blueberries, or organic debris.
In a medium-sized saucepan, add the sugars, lemon zest, lemon juice, blueberries, salt, and optional cinnamon. Over medium heat, cook for 8-10 minutes until the blueberries are softened. If you are using frozen berries, simply increase the cooking time as frozen berries contain extra liquid.
Blueberries and lemon juice contain natural pectin, which will help naturally thicken the compote. If you like your compote thicker, simply remove the blueberries, and continue to reduce the liquid for an additional 3-5 minutes until the desired thickness before removing from the heat, and adding the blueberries back in.
Taste the compote and adjust the level of tartness with added lemon juice, or if it's too tart, whisk in some extra brown sugar. Always be sure to re-taste before serving to make sure that it's the perfect level of sweet and tart for your tastebuds!
Serve the pancakes with a pat of unsalted butter, and a drizzle of maple syrup, and top with the warm gluten free berry compote.
---
Check out our other delicious recipes, tips, and tricks for Easy, Effortless Entertaining from AWG Private Chefs! 
About the Author: Certified Master Chef, Sommelier & Wine Educator, Sean Andrade is the executive chef/owner of AWG Private Chefs, voted best personal chefs and best caterers in San Francisco, and #1 Private Chef company in California. Chef Sean has worked in the restaurant and hospitality industries worldwide for more than 25 years. AWG Private Chefs offers highly custom-tailored, bespoke private chef dining experiences, and private event catering in over 30 countries around the globe.