Last Updated:
May 22, 2023
Perfect 1942 Blood Orange Margarita Recipe
Not just for Cinco de Mayo, also known by some people as "Cinco de Drinko". It's always a great time to think about deliciously fresh and seasonal cocktails featuring artisanal ingredients. Enter the perfect Don Julio 1942 blood orange margarita?
Margaritas don't have to be the traditional boring "lime" flavor, think seasonal citrus fruit, like deeply flavorful blood oranges!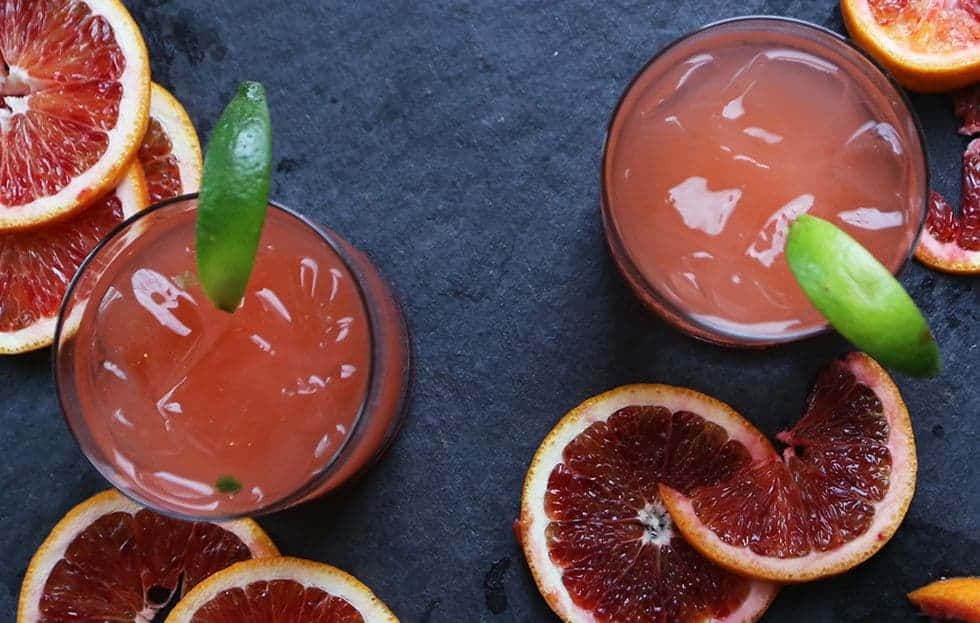 Recipe for the Perfect Don Julio 1942 Blood Orange Margarita 
1.5 oz. Don Julio 1942 Tequila (you can sub in Don Julio Reposado if budget is a concern)
3oz Blood Orange Segments
Splash of Agave Syrup
0.5oz of Fresh Squeezed Lime Juice
2 Slices of Fresh Jalapeño
Maldon Flaked Sea Salt (Optional)
How to Make a Don Julio Blood Orange Margarita: 
Start by muddling the jalapeno and orange segments in your cocktail shaker. (Again, remove the seeds and white membrane (pith) from the pepper to lower the heat and astringency in the mouthfeel of the drink.)
Add in the remainder of the ingredients, top with ice, and shake vigorously for a minimum of 20 seconds, or until the cocktail shaker is so cold you can't hold it anymore. Now is not the time to be dainty with your shaking! Really get in there and shake it until you make it!
How to Garnish a Margarita: 
Serve the blood orange margarita in your favorite glass with a simple fresh lime wedge as garnish. For an extra "pop" of flavor, add a pinch of Maldon Large Flaked Sea Salt for flavor enhancement.
Salud! Cheers! Enjoy!
Check out our other recipes, tips & tricks for Easy, Effortless, Entertaining from AWG Private Chefs! 
About the Author: Certified Master Chef, Sommelier & Wine Educator, Sean Andrade is the executive chef/owner of AWG Private Chefs, named the #1 Private Chef company in California. Chef Sean has worked in the restaurant and hospitality industries worldwide for more than 25 years. His company AWG Private Chefs offers highly custom-tailored, bespoke private chef dining experiences, and private event catering in over 30 countries around the globe.