Last Updated:
May 7, 2021
5 Simple Side Dishes Fancy Enough to Serve to Company!
So let's talk side dishes. One of the number one questions I get asked all the time as a private chef is "what side dishes do you suggest that aren't boring." Side dishes should not just be on the plate to fill up extra space, they should be a mini flavor explosion experience on their own. Here are five easy to prepare delicious side dishes that will really make your tastebuds sing and your guests think you worked all day and night in the kitchen!
Simple Yet Fancy Side Dishes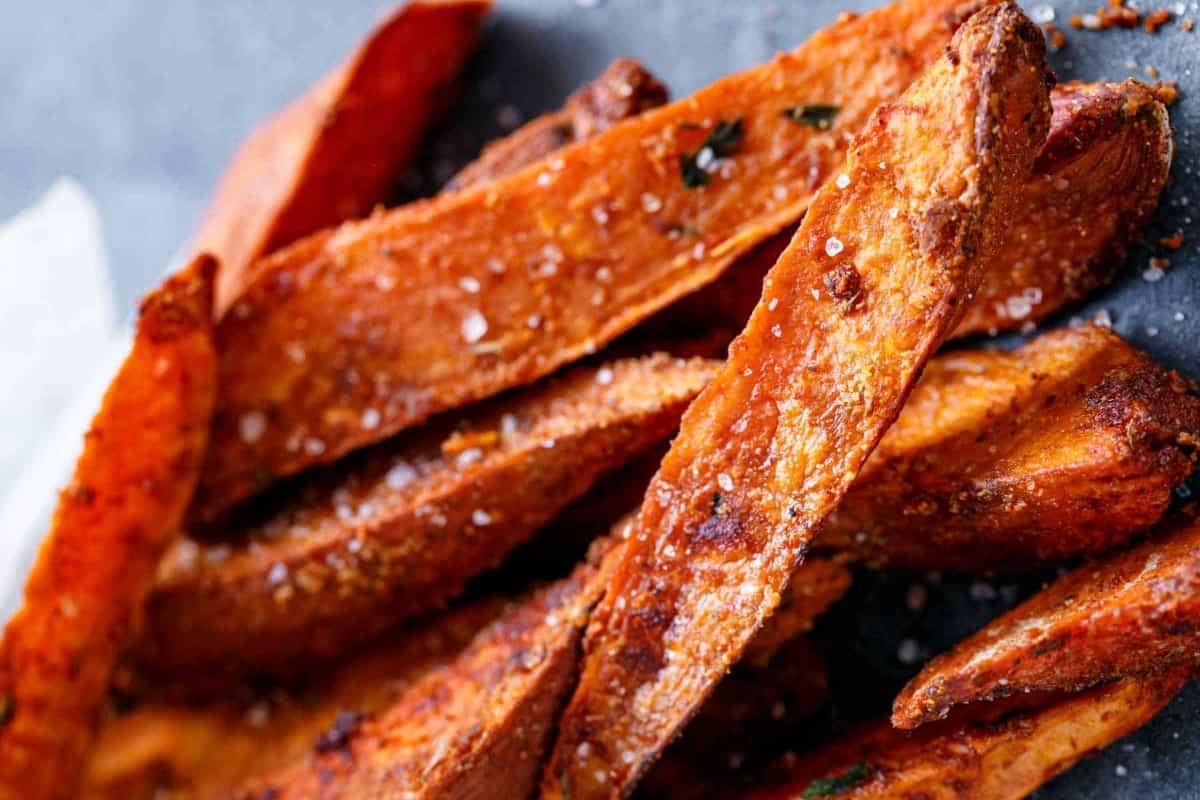 Vanilla Perfumed Smoky Sweet Potato Wedges Recipe
Ingredients:
2 lb. organic sweet potatoes, cut into 1-inch wedges
2 tbsp. extra olive oil
1/2 tsp. smoked paprika
Kosher salt
1 whole Tahitian vanilla bean or 1/4 tsp vanilla bean powder
How to Prepare:
Heat oven to 400°F. In a large bowl, toss potatoes, oil, smoked paprika, and 1/2 teaspoon kosher salt. Cut the vanilla bean lengthwise in half and scrape seeds into the sweet potatoes. (Save scraped vanilla bean for another use, like making your own vanilla sugar.) Toss well to coat on all sides.
Transfer to a large foil-lined, rimmed baking sheet and roast until potatoes are tender, 25 to 30 minutes. Serve immediately.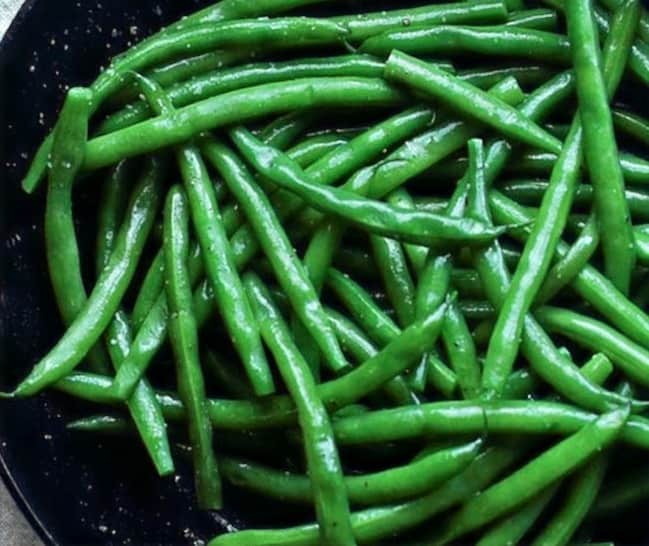 PX Sherry Glazed Green Beans Recipe
Ingredients:
1 tsp. extra virgin olive oil
1 organic shallot, finely chopped
1 1/2 c. Pedro Ximenez sherry wine
1/2 c. sherry vinegar
1 tbsp. light brown sugar, lightly packed
1 tbsp. cold unsalted butter
1.5 lb. organic green beans, blanched in moderately salted water and pepper 
How to Prepare:
Heat extra virgin olive oil in a medium-sized skillet over medium heat. Add in the shallot and cook until tender, this should take about 4 to 5 minutes.
Add in the Pedro Ximenez sherry wine, sherry vinegar, and the light brown sugar and simmer until syrupy and reduced by three quarters, this should take about 15 minutes.
Whisk in the cold butter to the reduced sherry, then in a large bowl, toss in the hot green beans and ½ teaspoon each salt and pepper. Serve immediately.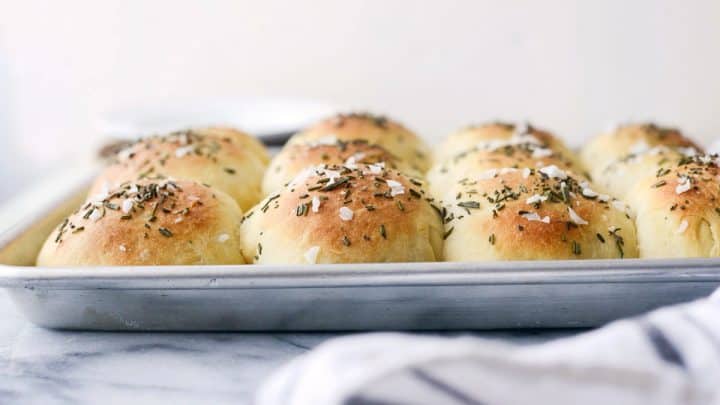 Rosemary Sea Salt Dinner Rolls Recipe
Ingredients:
1 cup whole milk
1 extra-large egg
Extra virgin olive oil, for oiling dough
2 1/4 tsp. instant dry yeast
1/4 cup light brown sugar, lightly packed
1 teaspoon kosher salt
3 1/2 cups bread flour, plus a little extra for rolling out the dough
8 tbsp. unsalted butter, melted
2 tbsp. organic fresh rosemary leaves
Coarse flaked Maldon sea salt
How to Prepare:
In a medium saucepan, whisk together egg and milk until combined. heat over medium-low heat until reaching a temperature of 110 degrees. Lightly oil a large bowl; set it aside for now.
In your stand mixer with the dough hook attached, mix a third of the flour, all of the yeast, sugar, kosher salt, and 3 tablespoons of the melted butter. Spin that around on low for about 2 minutes, then add in the milk and egg mixture; and the rest of the flour, mix to combine. Knead dough 6 to 8 minutes on medium or until dough is smooth and comes together. With floured hands, turn the dough out into the oiled bowl. Rub top of the dough with a little bit more of the oil, lightly cover with plastic wrap. Let rise in a warm spot (I use the top of my fridge) for approximately 90 minutes.
Brush a 13" x 9" metal baking pan with 1 tablespoon of unsalted melted butter. On a lightly floured surface, divide the dough into 4 equal pieces. Working with 1 piece dough at a time and generously floured rolling pin, roll dough into 12" by 4" rectangle. Brush the top of the dough with melted butter. Fold long side over to form 12" by 2" rectangle shape. Cut dough into 4 equal-sized portions. Arrange the rolls in the buttered pan in a row along the long side. Repeat the process with the remaining pieces of dough. Lightly cover the pan with plastic wrap. Let rise again for an additional 35 minutes in a warm spot. Preheat oven to 375°F.
With a sharp knife, chop the rosemary until fine, then toss rosemary with any of the remaining melted butter; brush over top of dough along with a generous sprinkle of the coarse Maldon sea salt. Bake 20 to 25 minutes or until deep golden brown. Serve warm and enjoy!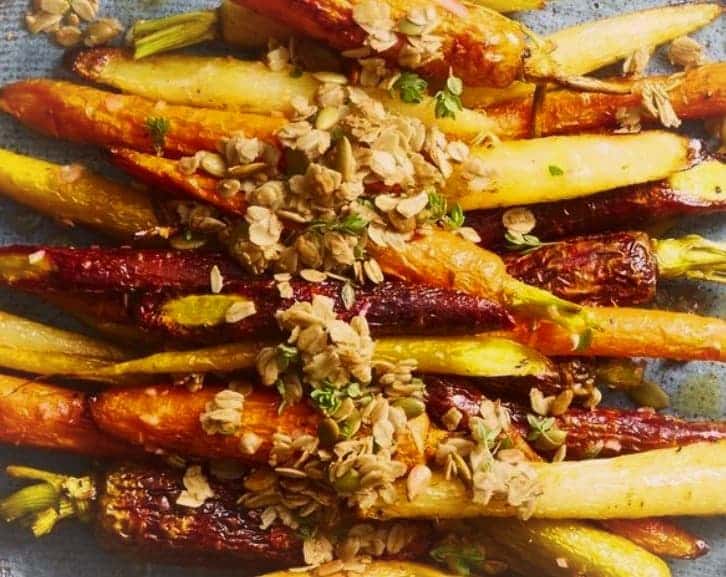 Roasted Heirloom Carrots with Crunchy Maple Herb Oats Recipe
Topping Ingredients:
1/2 cup extra virgin olive oil
3/4 cup pure Canadian or Vermont maple syrup
1 teaspoon Kosher salt
3 cup old fashioned rolled oats (not quick-cooking!)
1/2 cup pumpkin seeds
1 teaspoon dry thyme leaves
To Prepare the Oats:
Heat oven to 300°F. Line large rimmed baking sheet with parchment paper. In a large mixing bowl, combine olive oil, maple syrup, thyme, and kosher salt. Add in the oats and pumpkin seeds, stir until everything is nicely coated.
Turn everything out onto a parchment paper-lined rimmed sheet tray, and bake at 300 degrees, stirring every 10 minutes for 30-45 minutes or until golden brown and crunchy. Remove from oven to a cold sheet tray to cool, then set aside until ready to assemble.
Carrot Ingredients:
1 1/2 lb. organic heirloom carrots (halved lengthwise)
1 tablespoon extra virgin olive oil
1/2 teaspoon kosher salt
Black Pepper, freshly cracked
1 tablespoon freshly squeezed lemon juice
1/2 teaspoon granulated garlic
1/2 medium organic shallot, finely minced
To Prepare the Carrots:
On a rimmed foil-lined baking sheet, toss the carrots with olive oil, salt, garlic, shallots, and pepper. Roast at 400°F until golden brown and tender, 25 minutes. During the last 5 minutes of cooking, pour over the lemon juice. Serve hot, sprinkled with the oat topping.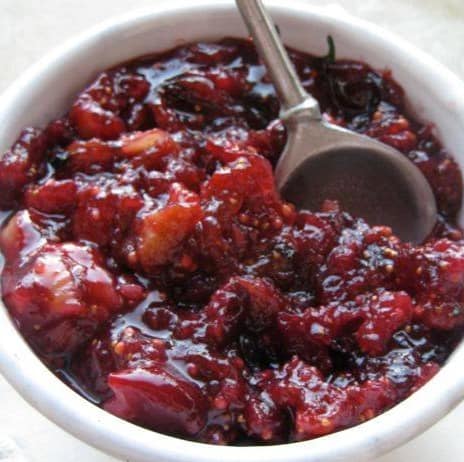 Champagne Cranberry Ginger Mostarda Recipe
Ingredients:
2 1/2 tbsp. dry whole yellow mustard seeds
3/4 cup dry white wine (Sauvignon Blanc, or Chardonnay)
1 3" long slice fresh ginger, peeled
5 whole cloves
3 tablespoons honey
3/4 cup white sugar
1 c. Champagne vinegar
3/4 cup pure cranberry juice (not Cranberry juice cocktail!)
1 whole cinnamon stick
2 c. dried cranberries (use Craisins if you can't find them seasonally)
1 tsp. orange zest
Kosher Salt & Black Pepper
Piece of cheesecloth
How to Prepare:
In a small bowl, soak the mustard seeds in the white wine at room temperature overnight, cover with plastic wrap.
Wrap the cinnamon stick, ginger, and cloves in a piece of cheesecloth and tie closed with cotton butcher's string. In a medium saucepan, whisk in the mustard seeds, wine, sugar, honey, vinegar, cranberry juice and bring to a boil.
Add in the spice sachet and cook over medium heat, without stirring, until the syrup coats the back of a spoon. This should take about 15-30 minutes.
Discard the spice bundle.
During the last 5 minutes of cooking, stir in the cranberries and fresh orange zest and let the mostarda cool completely. Season with salt and a crack of black pepper and serve either warm or at room temperature.
---
Check out our other recipes, tips & tricks for Easy, Effortless, Entertaining from AWG Private Chefs!
---
About the Author: Certified Master Chef, Sommelier & Wine Educator, Sean Andrade is the executive chef/owner of AWG Private Chefs, named the #1 Private Chef company in California. Chef Sean has worked in the restaurant and hospitality industries worldwide for more than 25 years. His company AWG Private Chefs offers highly custom-tailored, bespoke private chef dining experiences, and private event catering in over 30 countries around the globe.