Last Updated:
September 30, 2021
5 Bizarrely Delicious Food and Champagne Pairings
Champagne, sparkling wine, zekt, cava, cremant, bubbly, prosecco, whatever you choose to call your favorite glass full of bubbly fun, you definitely need to be pairing it with food. We're going to take a glimpse into the wonderfully weird world of food and champagne pairing ideas that might just make your tastebuds sit up and take notice.
The term Champagne only refers to wine that hails from the Champagne region of France, the rest is sparkling wine, which is made all over the world. Whatever you want to call it, is fine as long as you're enjoying what's in your glass!
We've all heard of food and champagne pairing with things like buttered popcorn, cheese, or having champagne infused with a suggestion of OJ for breakfast, but it's time to let your hair down a bit, have some foodie fun, and think outside of the box a little!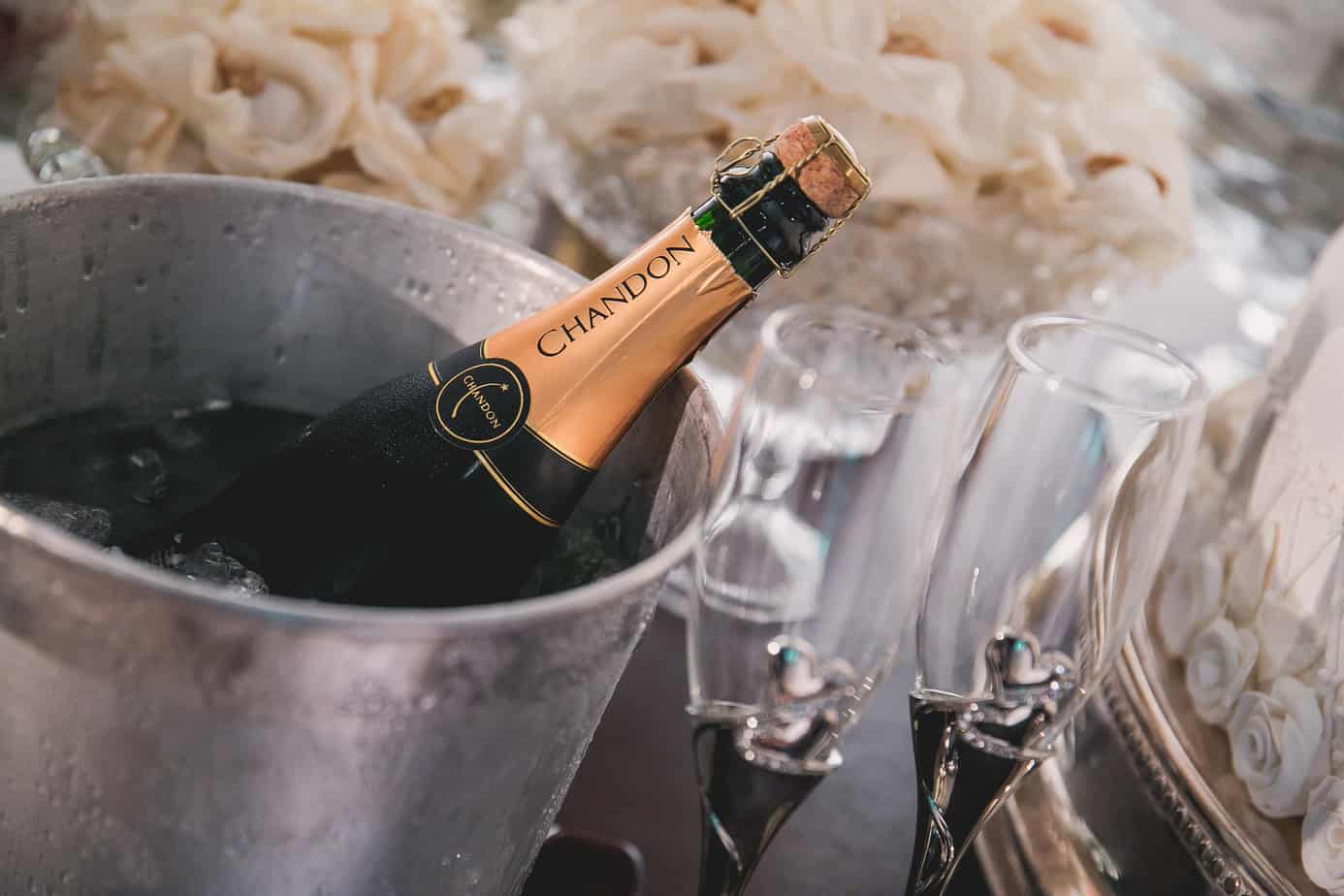 Just Chill Out Bro! - Chilling Champagne Properly
When pairing sparkling wine and food, always remember to chill your bubbly to the proper service temperature before serving it. The wine will never show its full potential if it is served too warm. Wine pairings with food are all about a harmonious balance of flavor notes. If your guests are due to arrive shortly and you forgot to chill the bubbles, no worry. You can learn to easily chill the champagne rapidly here. Never serve warm or room temperature bubbly, always take the time to chill it down before enjoying it.
Selecting The Perfect Champagne To Pair with Food
No matter if you're new to drinking bubbles, or you're an old seasoned professional, selecting the right style of bubbly to pair with your food is essential for success. Sparkling wines commonly come in a wide range of sweetness styles from the driest of the dry known as Brut Nature, to Extra Brut, Brut, Extra Dry, Demi-Sec, Sec, and finally the sweetest of the sweet known as Doux.
During the last 100 years when it comes to food and champagne pairings, palate styles have swung towards the more drier end of the sparkling wine spectrum. During the hay day of the 18th and 19 centuries, people used to drink Demi-Sec and Doux champagne as a status symbol.
When choosing a bottle of sparkling wine to pair with food, first address the degree of complexity of the dish, such as spice load, bold flavors & phenolic compounds that are naturally occurring in food. As a good rule of thumb, the spicier the dish, the sweeter the wine you should be pairing with it.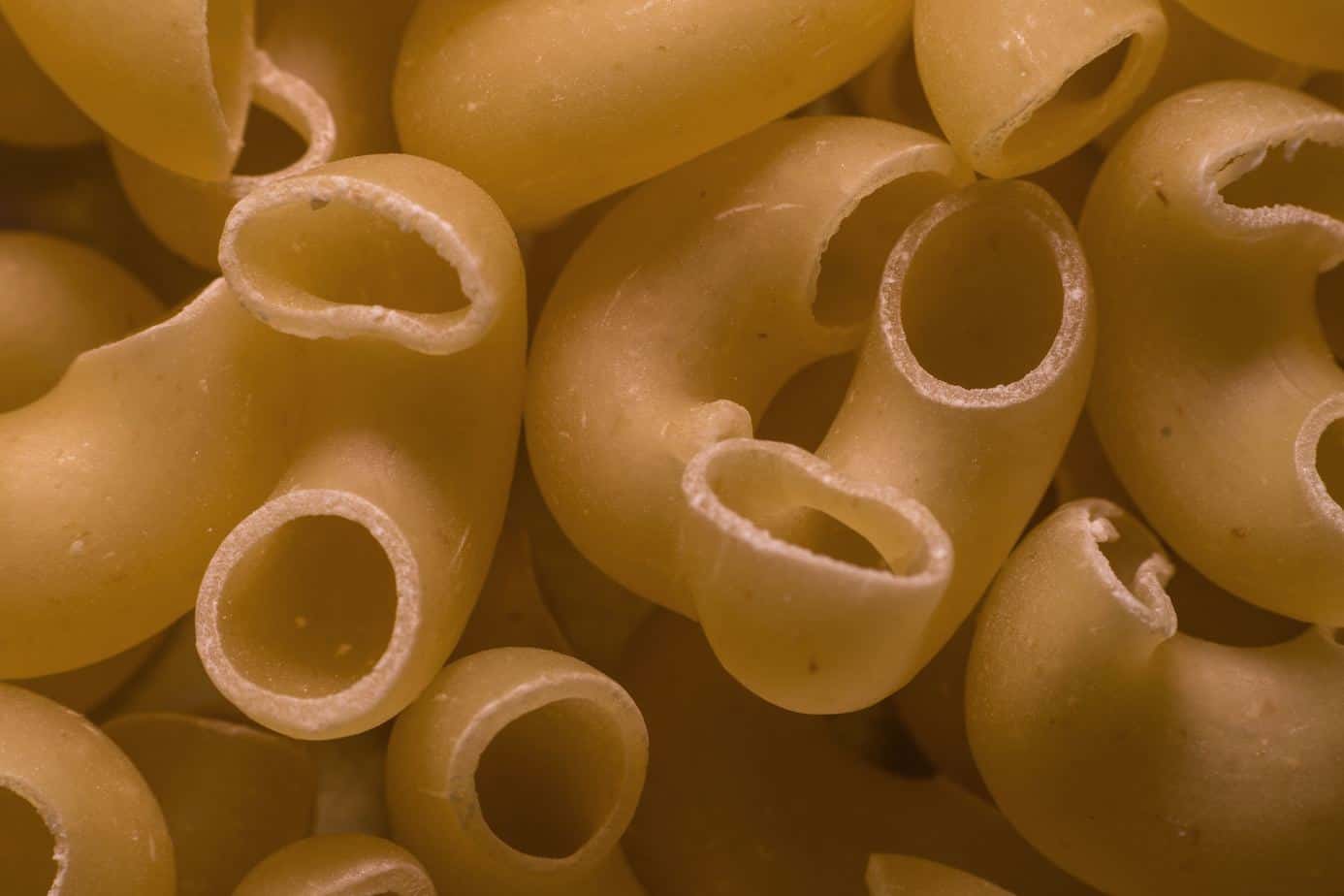 Pairing Macaroni & Cheese with Champagne
We've all experienced the traditional "wine and cheese pairings", yawn... Zzzz! If you want to elevate your wine and cheese pairing game, look to homemade gourmet macaroni and cheese to crank things up a notch.
When you're creating the best champagne and mac & cheese pairing, the thing to remember is the quality of the cheese is super important. This isn't the time to be using that brightly colored box of shelf-stable "processed cheese food" that has some hideous best by date sometime near the next millennium. You do want to utilize the highest quality cheeses for pairing with champagne. The champagne you select should be Brut or Extra Brut in style, you want a solid acidity in the wine to stand up to the richness and fattiness of the cheese in the dish.
When selecting the cheeses to go into your gourmet mac and cheese recipe, try and steer clear of sharp or extra sharp cheeses. Look to more of a softer, creamier more luxurious style blend of cheeses such as smoked gouda, brie, and taleggio. For extra bonus and tang, try using some cream cheese or goat cheese. If you're a fan of more of the pungent cheeses, add in a tablespoon or two of gorgonzola, Point Reyes blue, or even a Humbolt Fog or Saint Andre.
Add some additional depth of flavor by adding in some crispy rendered pancetta, applewood smoked bacon, or even some Chinese char siu to the recipe.
Utilize a French Cremant, domestic Brut, or Extra Brut sparkling wine when pairing with macaroni and cheese.
Avoid the use of processed cheeses like American, or anything that says "cheese food"
Use stronger or more pungently flavored cheeses as an accent, not as the foundation. To avoid overpowering the wine.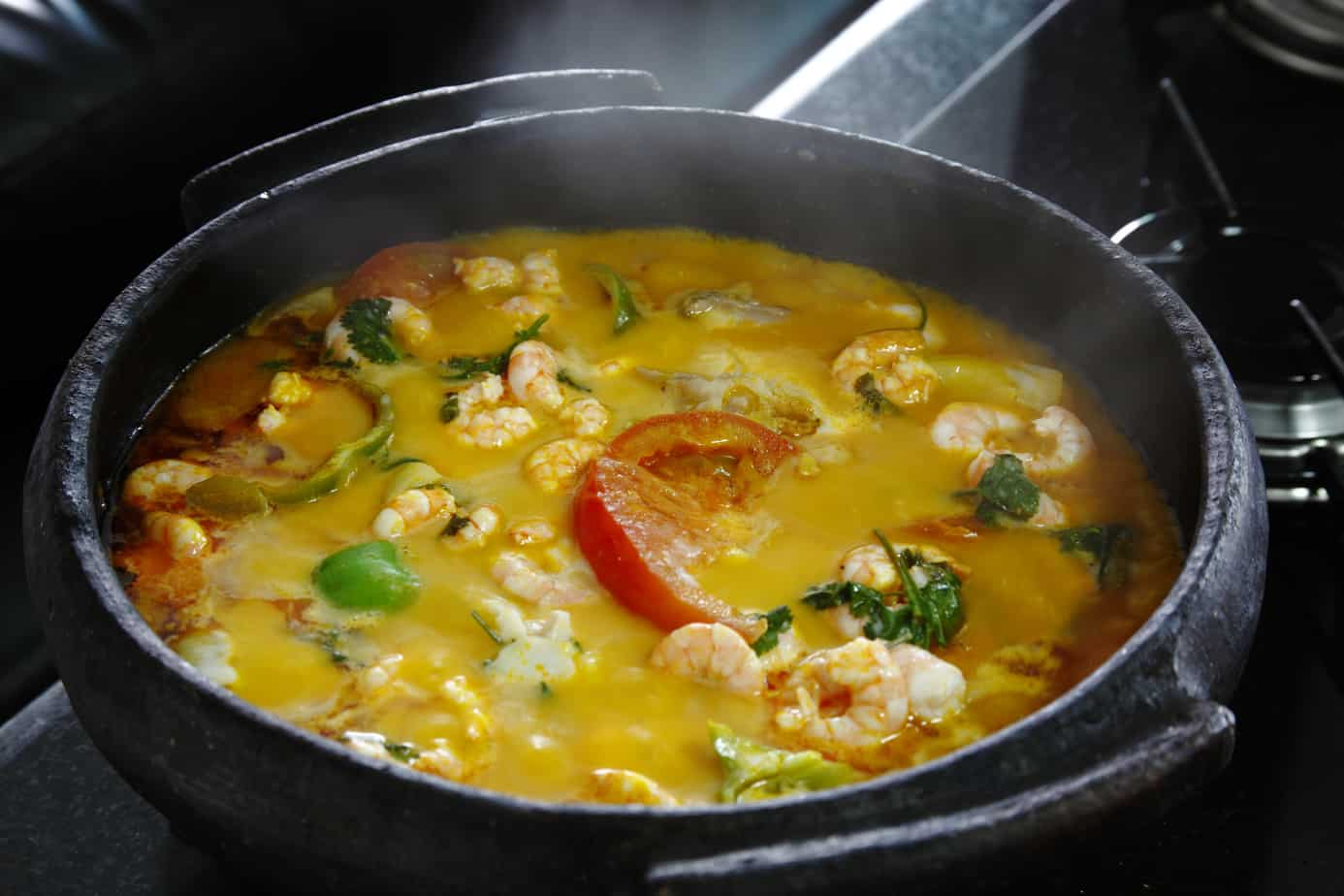 Pairing Really Spicy Thai Food with Champagne
Go ahead, dial the spice volume way up! One of the things I absolutely love about Thai food is it comes in all different ranges of spice heat levels. From timidly mildly spicy with just a nuance of heat to "we're going to need you to sign this double notarized and witnessed release of liability and you best have your life insurance updated and prepaid prior to serving you this dish." hot.
Most of us already know our favorite desired heat level that we enjoy our Thai food. I prefer mine at about a 6 or 7 out of 10 on hotness the scale. Try and challenge yourself to take your heat level standard and bump it up by one or two notches when pairing Thai with sparkling wines. Whenever you're ordering Thai look to dishes like curries, tofus, meats or noodles containing chilies, spicy sauces. On the Thai appetizer front, fresh wrapped rice paper spring rolls with spicy dipping sauces. Avoid the fattier deep-fried Thai foods so you'll not need as much acid in the wine to cut through the fat in the dish. The sweetness of the sparkling wine will counterbalance the spice, so don't be scared to go ahead and dial it up! The wine will do its job to rebalance everything beautifully for you!
Reach for a sweeter Demi-Sec style sparkling wine to pair with spicy Thai food. Take your normal heat level and dial it up a notch or two when pairing with a sweet bubbly!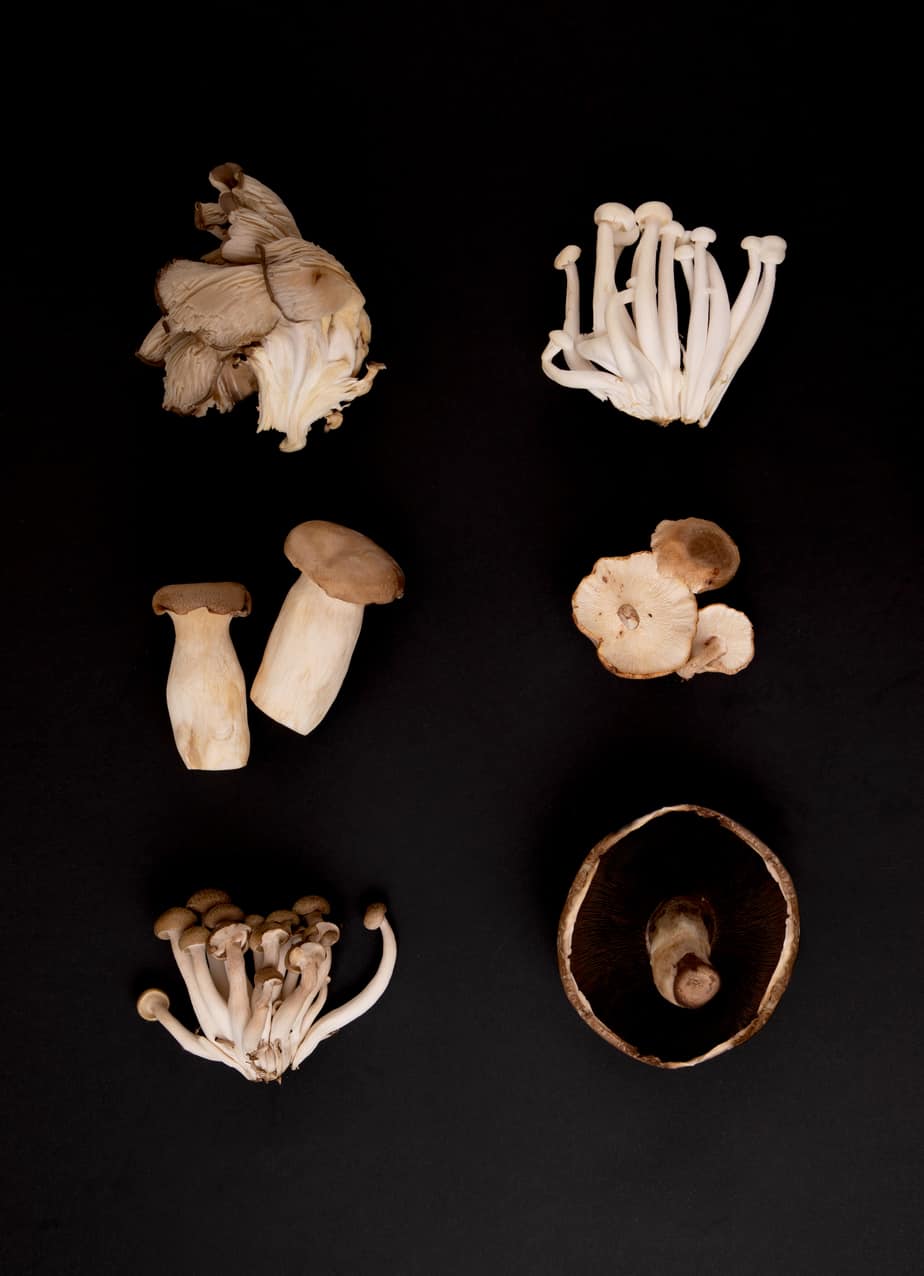 Pairing Deep Fried Mushrooms and Champagne
Probably one of my most favorite comfort food pairings with champagne has to be deep-fried mushrooms. It's no secret that sparkling wines that are higher in acidity will do miracles to cut through the richness of the oil in deep-fried foods to produce a harmonious balance of flavors on your palate.
Mushrooms have an inherent earthy umami flavor to them that pairs beautifully with the Pinot Noir grape that is blended into most champagne or sparkling wines worldwide. Pinot Noir has a distinct earthiness to it that makes richer foods pop.
Look to a Rose Champagne or a Blanc de Noir style bubblies where Pinot Noir is the predominant grape in the blend for pairing with deep-fried or stuffed mushrooms.
Mushrooms and predominately Pinot Noir based sparkling wines are a match made in heaven. Rose or Blanc de Blancs are especially great for pairing with deep-fried or stuffed mushrooms.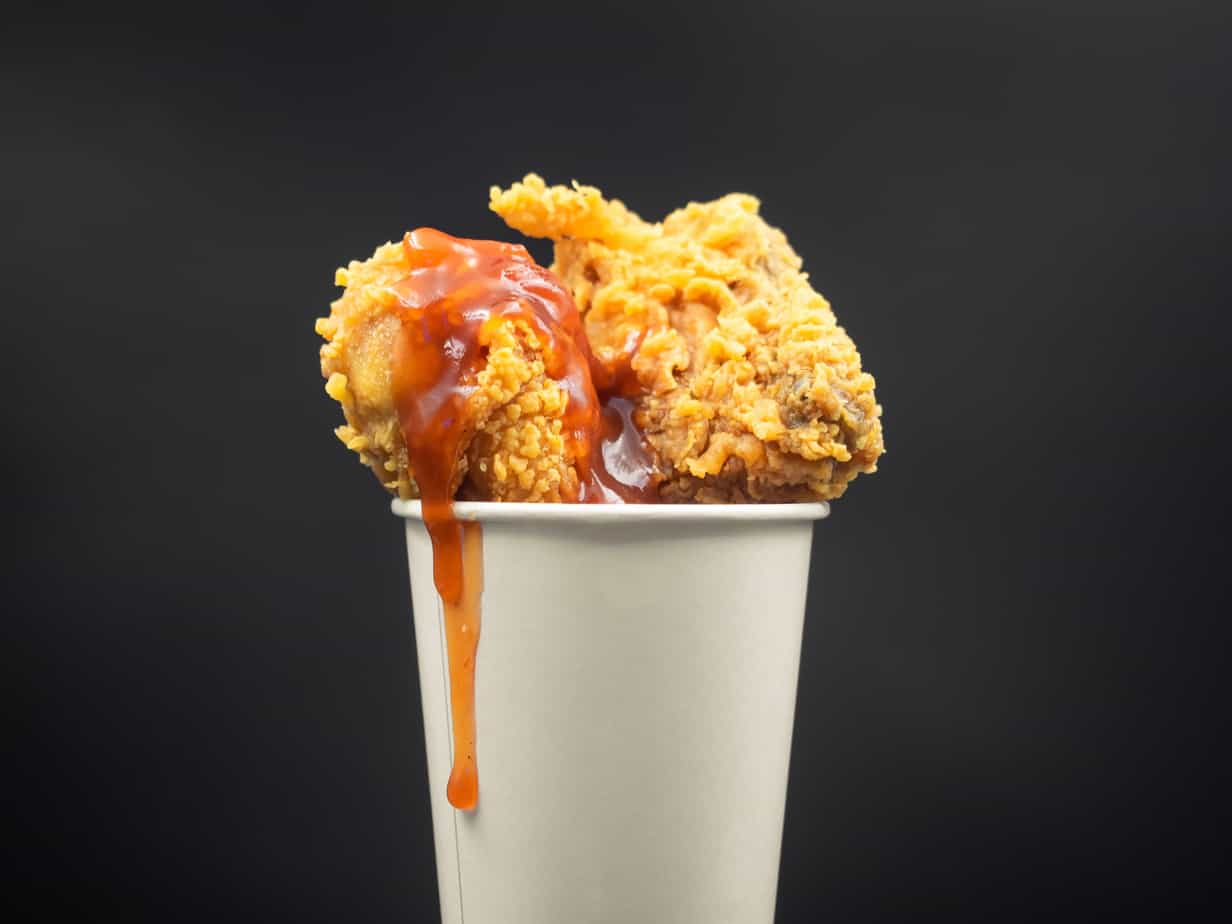 Pairing BBQ Chicken Wings and Champagne
Add a bit of panache to your big game party by pairing Champagne right next to the BBQ chicken wings! Sweet, slightly spicy, and tangy barbeque sauces do best when pairing with sparkling wines. A BBQ sauce that is less spicy, a touch sweeter, and smokey will make your chicken wings take flight. (See what I did there? #FoodIsPunny)
Consider making a meal simply out of chicken wings and bubbly! Imagine a large plate of smokey, sweet, spicy, and sticky tossed in your favorite sauce. Then add in some additional toppings like crumbled feta, shredded English cheddar, or a dollop of creamy blue cheese, crispy onion strings, or even chopped candied pecans for some added crunch.
Reach for a bottle of Spanish Cava for the pairing with BBQ chicken wings. One great benefit is most Spanish Cava's are more rustic in style, very inexpensive, and have the bubbles and acidity you're looking for to make the pairing work together.
Sweeter honey-based BBQ sauces pair best with champagne. For an affordable bottle of bubbles without the complexity, try some Spanish Cava!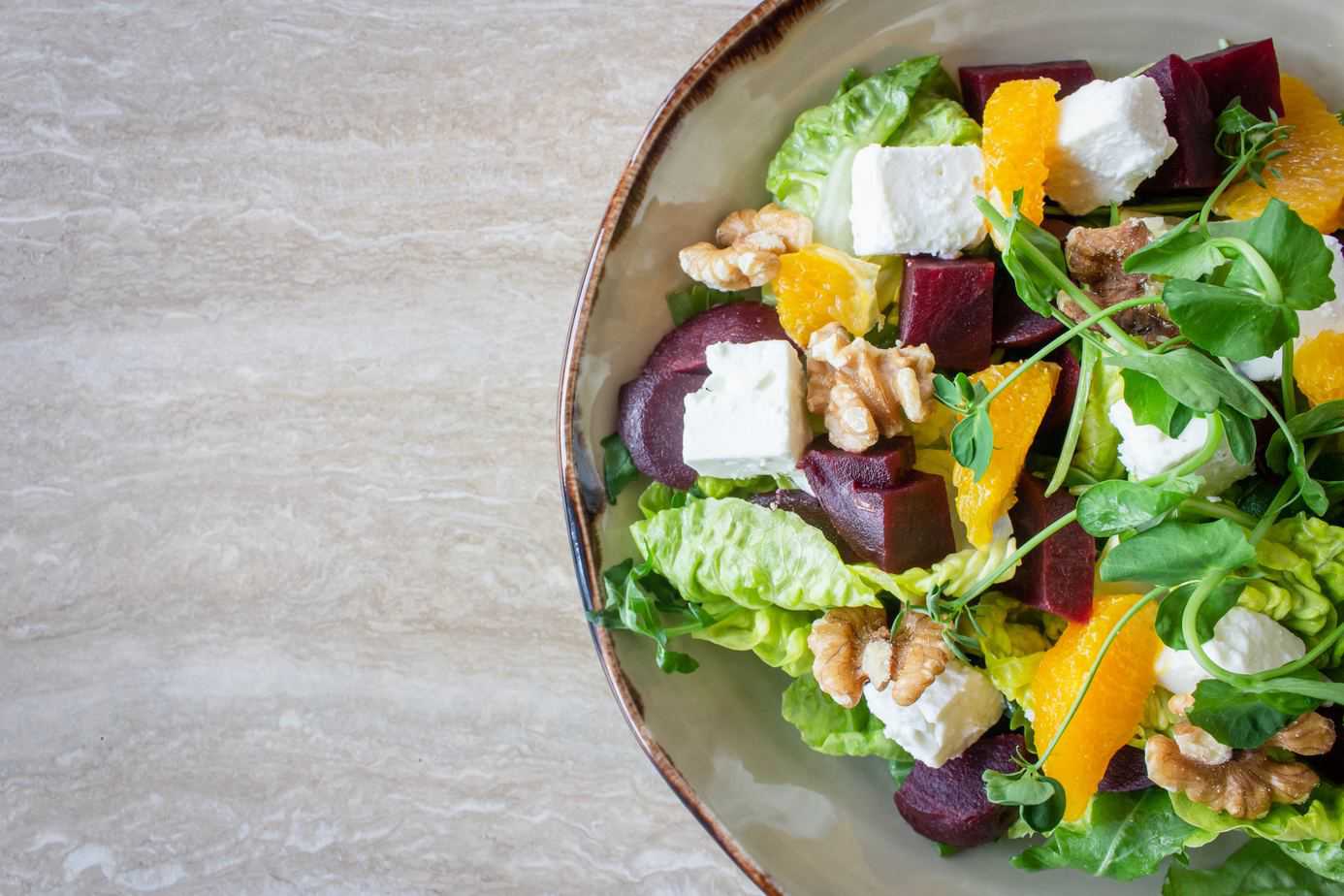 Pairing Salad and Champagne
Salads can be both an entree main dish, a starter, or a mid or end meal course. One of my favorite pairings is salad and Prosecco. Bubbly has the gusto to stand up to both rich creamy dressings such as Green Goddess, as well as you're more complex vinaigrettes. When you're pairing salad and champagne, you need to have a few basic flavor components in the salad to make the pairing work. Utilize dry roasted or dry pan-toasted nuts such as walnuts, pine nuts, pecans, or hazelnuts. The nuts pairing with prosecco will help bring forth the toasty flavors and a bit of tannin for mouthfeel and structure. Peppery greens such as rocket (arugula), cress, and even mustard greens or tender baby kales work best when intermixed with more tender lettuces such as butter lettuce, or spring mixes.
Prosecco and fruit always go hand in hand for pairings. Make sure that you're using fruit that is higher in acid, or even a bit underripe. This isn't the time to reach for those berries that are in the back of the fridge that is about to turn to mush. Apples, Pears, Pluots, Oranges, are always a great choice. For a unique twist on the pairing as well, try a creamy basil pesto dressing that's made from a tablespoon of basil pesto and ranch.
Reach for a drier style of Prosecco when pairing with salads for best flavor results. Add some fruit & dried nuts to your salad for balance of sweet & savory. Dry or Brut style Proseccos are the best for pairing with salads, especially with creamier dressings.
Conclusion:
Food and wine are what bring people together. When you are pairing food and champagne together, remember that you never need a special occasion in order to celebrate the food you're about to enjoy with some great sparkling wine. Toast to the sun in the sky, the air in your lungs, and the nourishment in your belly!
What are some of your favorite bizarre food and champagne pairings? Leave me a comment below! I'd love to hear all about it!
---
Check out other great recipes, and tips and tricks for Easy, Effortless Entertaining from AWG Private Chefs
About the Author: Certified Master Chef, Sommelier & Wine Educator, Sean Andrade is the Executive Chef Owner of AWG Private Chefs headquartered in Northern California. Voted best personal chefs and best caterers in San Francisco, and #1 Private Chef company in California. Chef Sean has worked in the restaurant and hospitality industries worldwide for more than 25 years. AWG Private Chefs offers highly custom-tailored, bespoke private chef dining experiences, personal chef service, and private event catering in over 30 countries around the globe.