Last Updated:
April 26, 2023
10 Tips for Easy, Stress Free Backyard Entertaining in 2023
So it's time to entertain friends and family in your backyard, but the idea of hosting a party can sometimes be daunting and feel stressful. Between tasks like decorating the space, and making sure everyone is having a good time, it's easy to get overwhelmed. However, with a little bit of preparation and organization, and of course AWG Private Chefs taking care of all of your food and beverage service needs, hosting a backyard party can be stress-free and enjoyable for everyone involved.
In this article, we'll share 10 tips for stress-free backyard entertaining that will help you throw the perfect party without breaking a sweat.
Table of Contents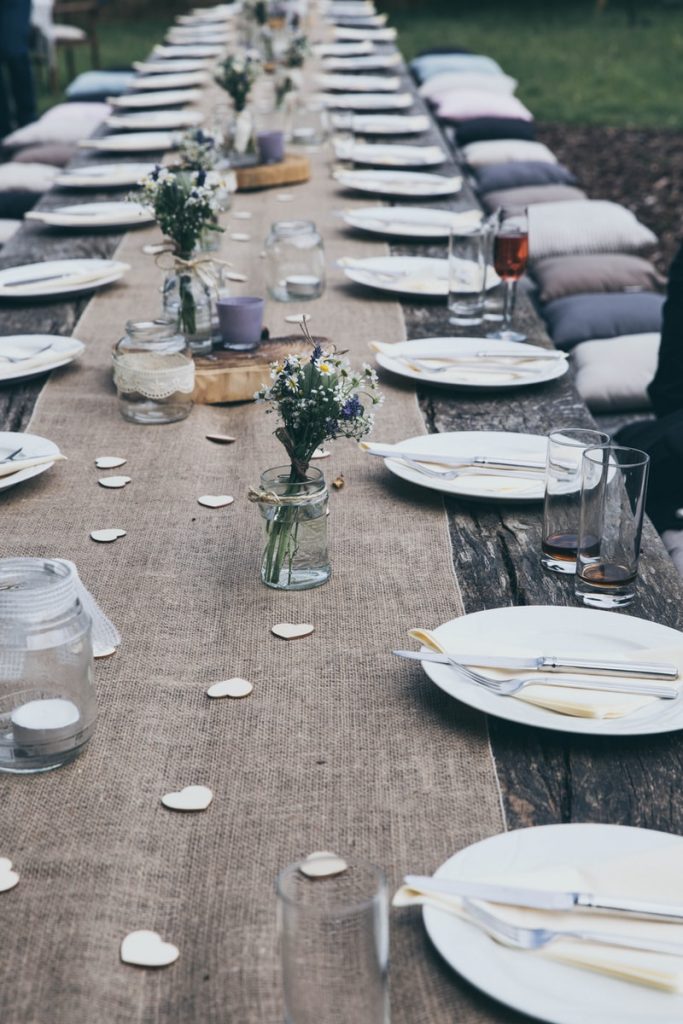 Choose A Theme
A festive or unique party or event theme can make your guest experience feel more cohesive and add an element of fun. Whether it's something basic, like choosing a unique or special color palette, or a specific theme like a Hawai'ian luau, hibachi or taco fiesta, once you have a theme, it can help you plan your decorations, menu, and even music. Consider creating a Pinterest board to gather inspiration and ideas.
There are many event themes that are popular among our event planners and clients. Some of the most common event themes include:
Beach Party: A beach party theme is great for a casual summer event or a birthday or anniversary celebration. Themed decor can include beach balls, seashells, and beach chairs.
Spring Garden Party: A garden party theme is ideal for outdoor backyard entertaining events that celebrate the beauty of nature. Decor can include flowers, plants, freshly harvested seasonal ingredients that are incorporated into your menus, and pastel-colored linens.
Casino Royale Night: A casino night theme creates an upbeat and interactive event. This is also a great way to host a fundraiser with all profits going to your favorite charity! Decor can include playing cards, poker chips, and casino-style table games.
Hollywood Glam / Night at the Oscars: A Hollywood glam or Night at The Oscars theme adds elegance for when you want to add a little glitz and glam to your backyard entertaining event. Decor can include a red carpet, step and repeats, movie posters, and paparazzi props, along with all things black and gold.
Masquerade Ball: A masquerade ball theme is ideal for a touch more formal backyard entertaining event or a seasonal costume party. Decor can include masks, time period costumes, chandeliers, and varied elegant or specialty lighting.
Big Game Day Party: An opening day sports party theme is a perfect backyard entertaining theme for fans of any sport, from football to baseball to basketball to golf. Decor can include jerseys, sports equipment, and of course appropriately themed big game day snacks.
Decade Retro Party: A decade retro party theme is ideal for those who love the vintage style of the 50s, 60s,70s, 80s, or 90s. Decor can include old vinyl records, CDs, tapes, vintage clothing, and retro posters.
Western Party: A Western party theme is a great fit for a country-themed event or a kids cowperson them. Decor can include hay bales, cowperson hats, gingham checks, and horseshoes. Think Chuckwagon BBQ menus!
Hawai'ian Luau Party: A luau party theme adds that island flare to your summer event, graduation party, or honeymoon sendoff party. Decor can include tiki torches, floral leis, coconuts, flip flops, aloha shirts, and hula skirts.
Boho Chic: A boho rustic chic theme is popular for backyard entertaining and outdoor events with a relaxed, and slightly more elegant vibe. Decor can include mason jars, burlap, multiple colors, and twinkle lights.
Planning Your Backyard Entertaining Menu
Food is a crucial element of any backyard party. Your AWG Private Chef will collaborate with you on a menu that complements your backyard entertaining theme and the time of day. When considering menu ideas to discuss with your chef, remember that a mix of appetizers, main dishes, and desserts is the best way to go when feeding a group of people that may have different dietary likes, dislikes, or medical dietary needs.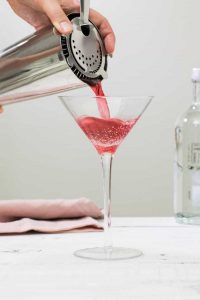 Cocktails Anyone? Setting Up A Backyard Bar
Having a designated bar area can make serving drinks much easier. Depending on the vibe of your backyard entertaining party, you can either set up a self-service bar table with all the essentials, like ice buckets, cocktail shakers, your favorite booze, mixers, and glassware.
Always consider having a mix of alcoholic and non-alcoholic beverages with plenty of bottled water as well, to accommodate all your guests, while encouraging responsible consumption. AWG Private Chefs can also provide you with one of our bartenders or mixologists to serve up delicious craft cocktails or mixed drinks and keep the drinks flowing all event long. If you're hosting an event with a pool in your backyard, make sure to let us know! We carry a full line of shatterproof premium lexan cocktail & wine glasses that have the look and feel of real glass without the worry!
Provide an Adequate Variety of Seating
As the awesome host that you are, always make sure you have enough seating for all your guests. It's always a great idea to mix and match different types of seating, like benches, chairs, couches or setees, or even blankets or floor cushions. Consider setting up a few different seating areas throughout your backyard to encourage mingling and conversation. If you don't own these items, don't fret! Our concierge team can help facilitate rentals for you!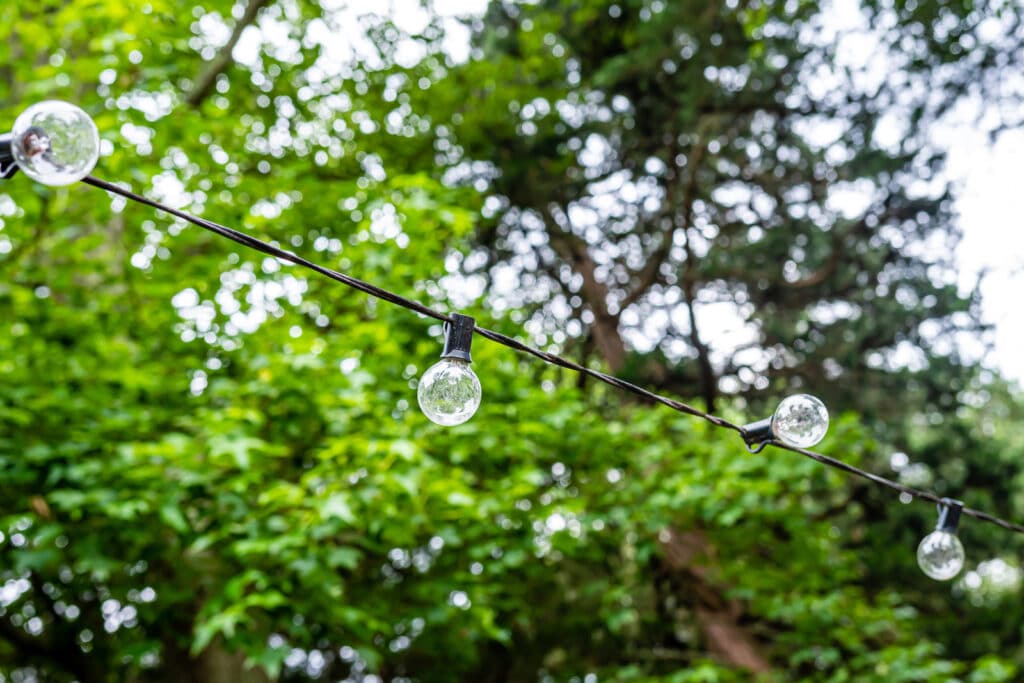 Let's Shed Some Light On It
Adding lighting to your backyard entertaining space can create a magical ambiance for your party. You can use string bistro lights (pictured above), lanterns, LED uplights, chandeliers hung from the trees, or even wide arrays of candles. Consider using different types of lighting to create a warm and inviting atmosphere. Adding lanterns to a pathway or walkway can also help guests find their way to the restroom, or to the front yard when departing the event. Plus, they are a great way to light areas that may present a tripping hazard.
Set The Night To Music
The right music can make or break any party. Create a playlist that fits the vibe and mood you wish to create of your party and includes a mix of genres and artists. You can easily also use a streaming service like Spotify or Pandora to create a custom playlist (remember to pay for the subscription so no one has to listen to commercials!) You can always also consider hiring a DJ to take care of the music and also act as an emcee or master of ceremonies for your shindig and keep the party going all night long. Ask your AWG Private Chefs concierge for details!
There are many different ways to play music at your backyard party, depending on the size of the gathering and the ambiance you are trying to create. A portable Bluetooth speaker is an excellent option for small gatherings, while a professional sound system can provide the perfect audio for large events.
Let's Play A Little Game
Having a few planned activities or games can easily add an extra element of fun and levity to your party. For parties of mixed age groups, consider setting up lawn games like cornhole, jumbo jenga, oversized connect four or horseshoes. For kids parties, think about a prince/princess stopping by, face painting, a magician, or perhaps even crafts to keep the kids busy while the adults mix and mingle.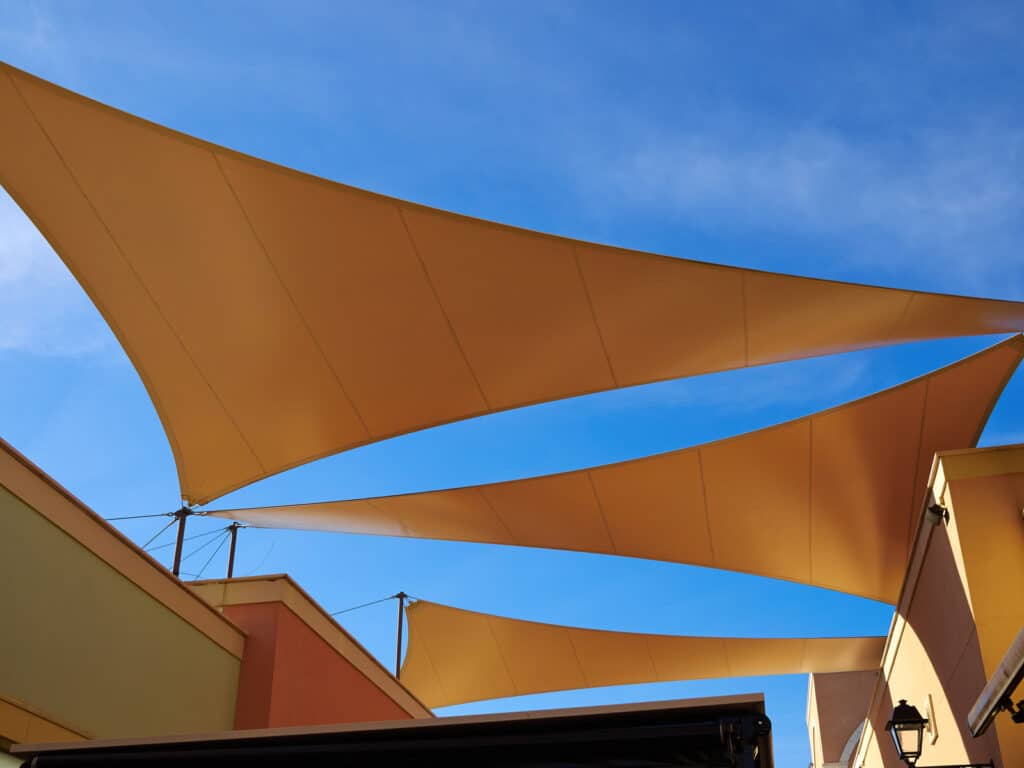 The Shade of it All!
Always make sure you have adequate shade to protect your guests from the sun. Make use of things like umbrellas, tents, shade sailcloths, or even create a DIY shade structure using fabric or bamboo. Also having a bottle of sunscreen on hand for sun-sensitive guests is a great tip. Remember to reapply sunscreen often as well.
Keep The Bugs Away
Mosquitoes, overly aggressive bees, yellow jackets, beetles, and other bugs can quickly ruin any backyard entertaining party. Make sure you have bug repellent available for your guests. Be careful of using citronella candles near your guests and food, as they can be poisonous. You can use citronella candles around the perimeter of your yard, yard sprays, and even provide bug-repellent wipes. If you're going to be entertaining on or near your grass lawn, turn off the sprinklers at least 48-72 hours before your event. This will help keep the bugs away as well.
If you're having a buffet or a bar, these outdoor fly fans will make a world of difference in helping keep the critters away from you & your food and drinks. Scatter them on your buffet table, bar table, and on tables where people will be eating.
Keep Things Cool
Using outdoor misters at a party can be a game-changer, especially during hot summer months. Outdoor misters spray a fine mist of water into the air, creating a cooling effect that can help guests stay comfortable and enjoy the party. Misters can be installed on patios, decks, or any outdoor area where guests will be gathering. They are easy to use and can be controlled with a simple on/off switch.
Additionally, misters can add a decorative touch to the party atmosphere with the mist creating a beautiful visual effect against the sunlight. If you're planning a summer party or outdoor event, consider using misters to create a comfortable and enjoyable atmosphere for your guests.
Conclusion
Hosting a backyard entertaining event is a great way to gather friends and family and enjoy the beautiful outdoors and gorgeous weather. By following these ten tips, you can ensure that your event is a success and that your guests have a wonderful time. From the food and drinks to the decor and music, every element of your party should work together to create an unforgettable experience.
At AWG Private Chefs, we specialize in creating memorable events that exceed our clients' expectations. Our team of experienced professionals can help you plan and execute the perfect backyard party that will leave your guests talking for weeks to come. Whether you need assistance with the menu, decor, or entertainment, we are here to help. Contact us today to start planning your next backyard party!
Ready to Book Your Backyard Entertaining Event?
Our concierge team is standing by to handle every detail for you!