Last Updated:
September 24, 2021
Chef's Top 4 Winter Wine and Food Pairings
When the cold and wet weather arrives here in "Sunny California" it's time to talk about Winter Wine and Food Pairings! Winter is a time for putting away the shorts and flip flops, and breaking out your "winter clothes", throwing on your footie jammies, turning up the thermostat a bit, grabbing your favorite warm and cozy blankey, and curling up on the couch to binge watch your favorite shows on TV.
The cuisine we eat changes as well, from lighter fare to more of the rib sticking "comfort food". Dishes tend to be a touch more carby, heartier in flavors and textures, and a bit more butter & cream. Not to scare all you hardcore Q4 dieters, but.. it is what it is! What does that mean for what's in your wine glass then? Here's some suggestions for "not so classic" great winter food & wine pairings.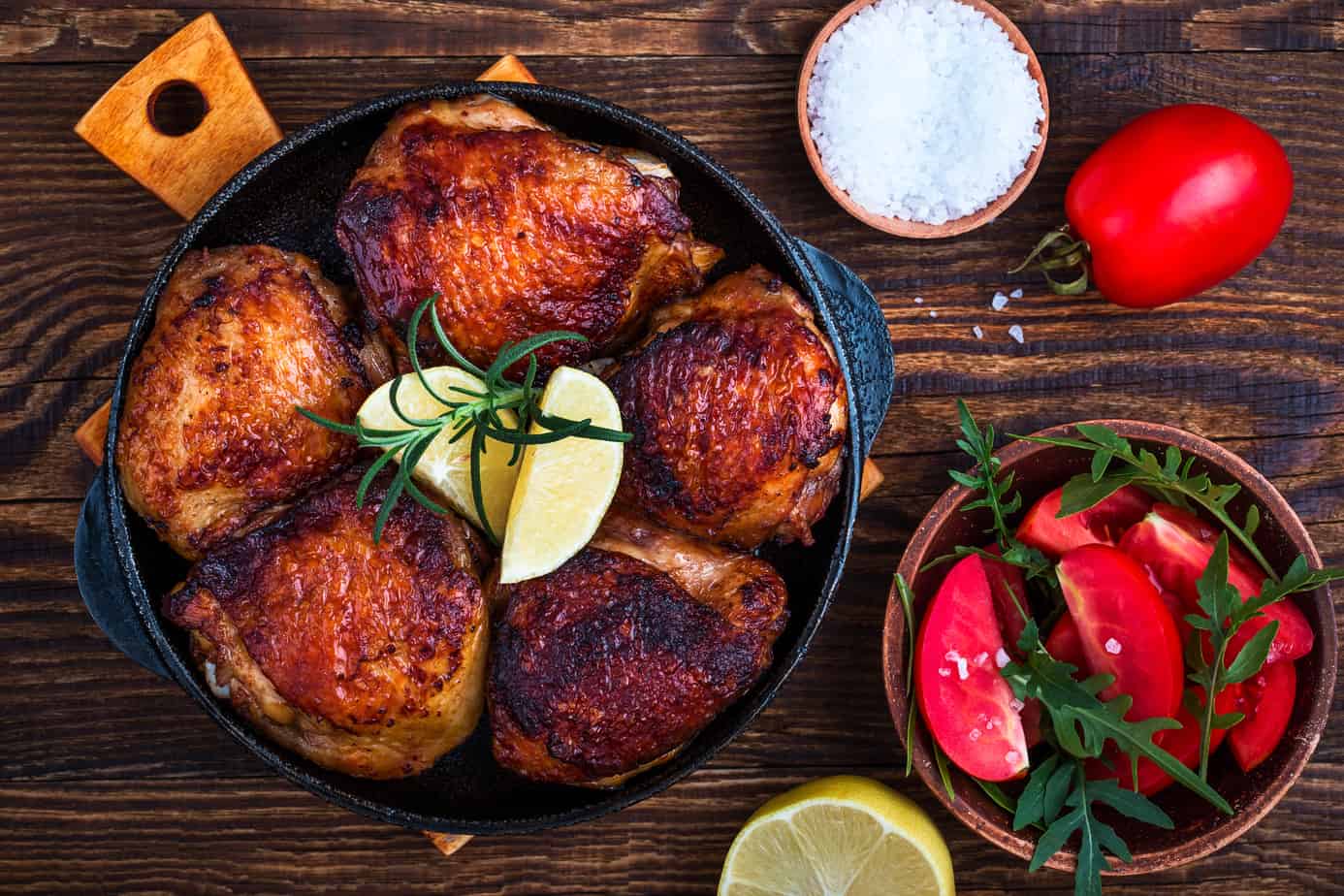 1. Pinot Noir or French Burgundy and a Oven Roasted Chicken
Roast Chicken... A favorite dinner of The Barefoot Contessa herself, Ina Garten. Roast chicken can be as fancy or as simple as you want it to be, is wonderfully tasty as leftovers, and when you've got a bunch of it left, can easily be turned into beautiful rich chicken stock that can easily be frozen. The perfect cold weather winter wine for a Wednesday night roast chicken, (or Friday in the case of Ina & Jeffrey) is Pinot Noir from the cooler climate regions of Carneros or Monterey of California, or if you're feeling a little "international" look for a beautifully full bodied French Burgundy.
Pinot Noir stylistically can be one of two ways, the traditional "fruit bomb" where it's ultra ripe fruit presents almost on the verge of a spicier style cherry cola. On the other side of the coin, the more French or "Burgundian" style pinot noirs, that are earthy, mushroomy, or a bit as us sommeliers love to describe it as "barnyardy".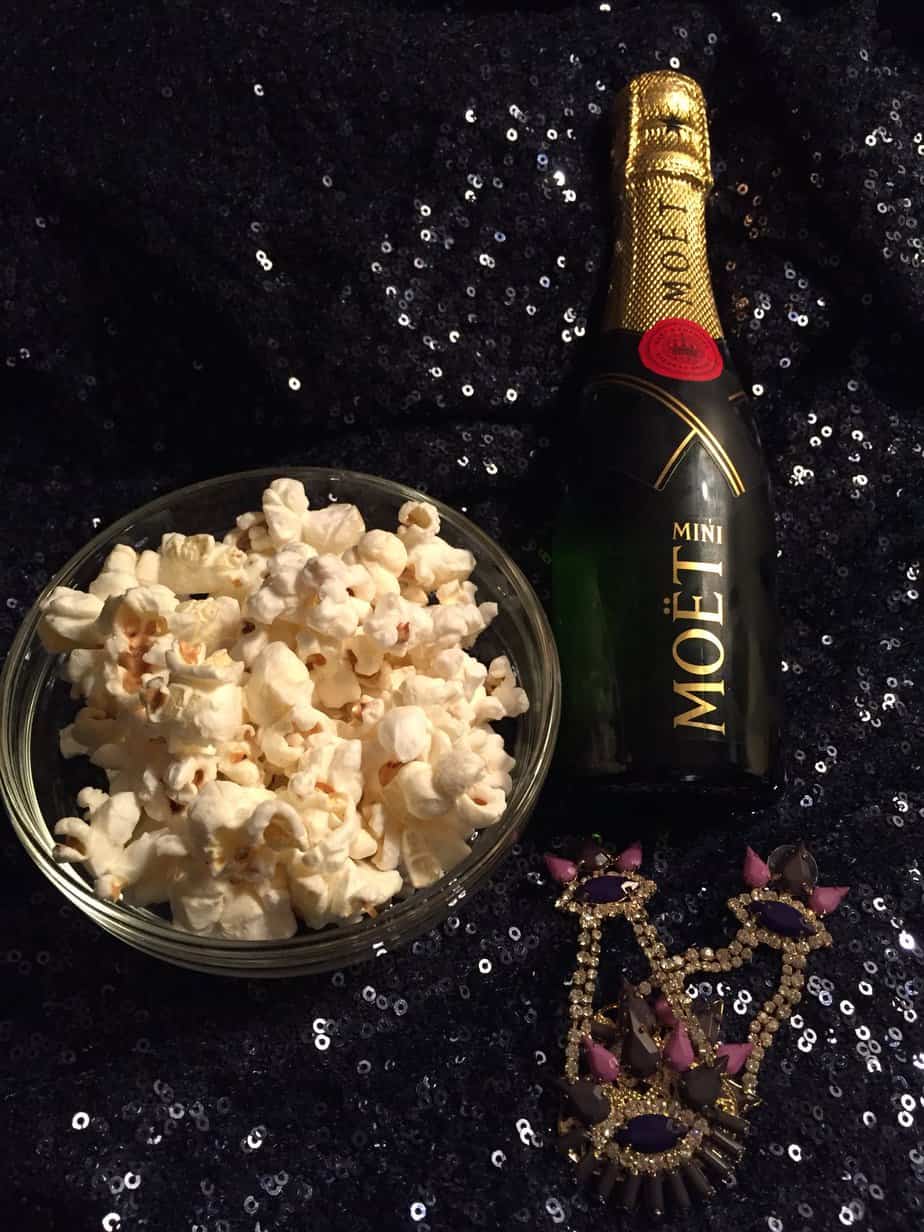 2. Brut Champagne and Buttered Popcorn
One of my biggest pet peeves about Americans when it comes to wine and food pairing, is the preconceived notion that bubbles, Champagne, Prosecco, Zekt, Cava, whatever you want to call your favorite sparkling wine, is that it's "only for special occasions". This thought process is total blasphemy! If you need to have a special occasion to enjoy bubbles, then celebrate the fact that you just took a breath, or you're alive enough to be reading my blog wherever you are in the world!
Bubbly is made to be enjoyed 24/7/365, whenever, wherever, and boy does it pair beautifully with popcorn. Whip up a batch of popcorn, pour on a touch of unsalted melted butter, toss around in a bowl and enjoy! A perfectly chilled glass of Brut and buttered popcorn makes any snack, or movie night on the couch with your main squeeze fun, festive, and absolutely delicious.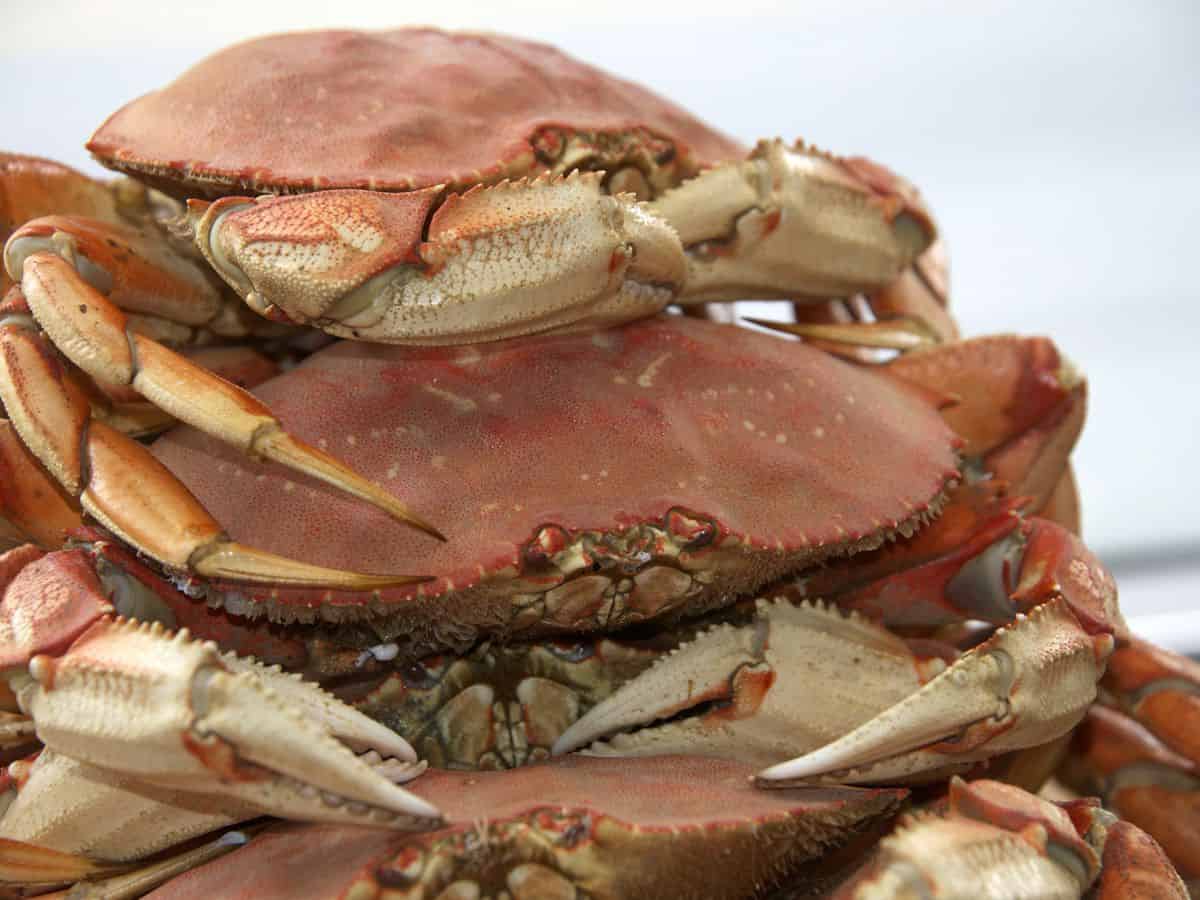 3. Sauvignon Blanc and Dungeness Crab
Probably one of the most highly anticipated seasons other than summer in Northern California is the opening of our local Dungeness crab season. "Dungie" season opens sometime around mid to late November (sometimes later, sometimes not at all depending on when they fishery gods permit). As soon as these delicious creatures from the deep arrive, people flock to their local seafood counters to snatch them up in mass.
Seen by some as an absolute holiday season mandate, or a "Christmas Crab" tradition, these sweet Dungeness Crab, are perfect just cooked and cleaned. Alternatively, if you want to spice things up a notch, toss a cooked, cracked, and cleaned crab in your wok with a little extra virgin olive oil, garlic, and some Mae Ploy sweet chili sauce. Flash wok toss them, and serve them with a beautifully chilled bottle of Sauvignon Blanc.
If you're not a fan of Sauvignon Blanc (like my better half who absolutely refuses to even taste one), then by all means look to other tasty white wines, either Albarino, a dry Vouvray, a dry Riesling from Germany (look for the name Kabinett on the label), or even something as easy as your favorite Pinot Grigio.
Chef Tip: Toss a 1/2 of a glass of whatever wine you will be pairing with the crab in the wok when you are cooking the crab, to build a beautifully garlicky rich broth to dip some freshly baked Boudin San Francisco Sourdough bread into. Mmmmm... My mouth is totally watering right now!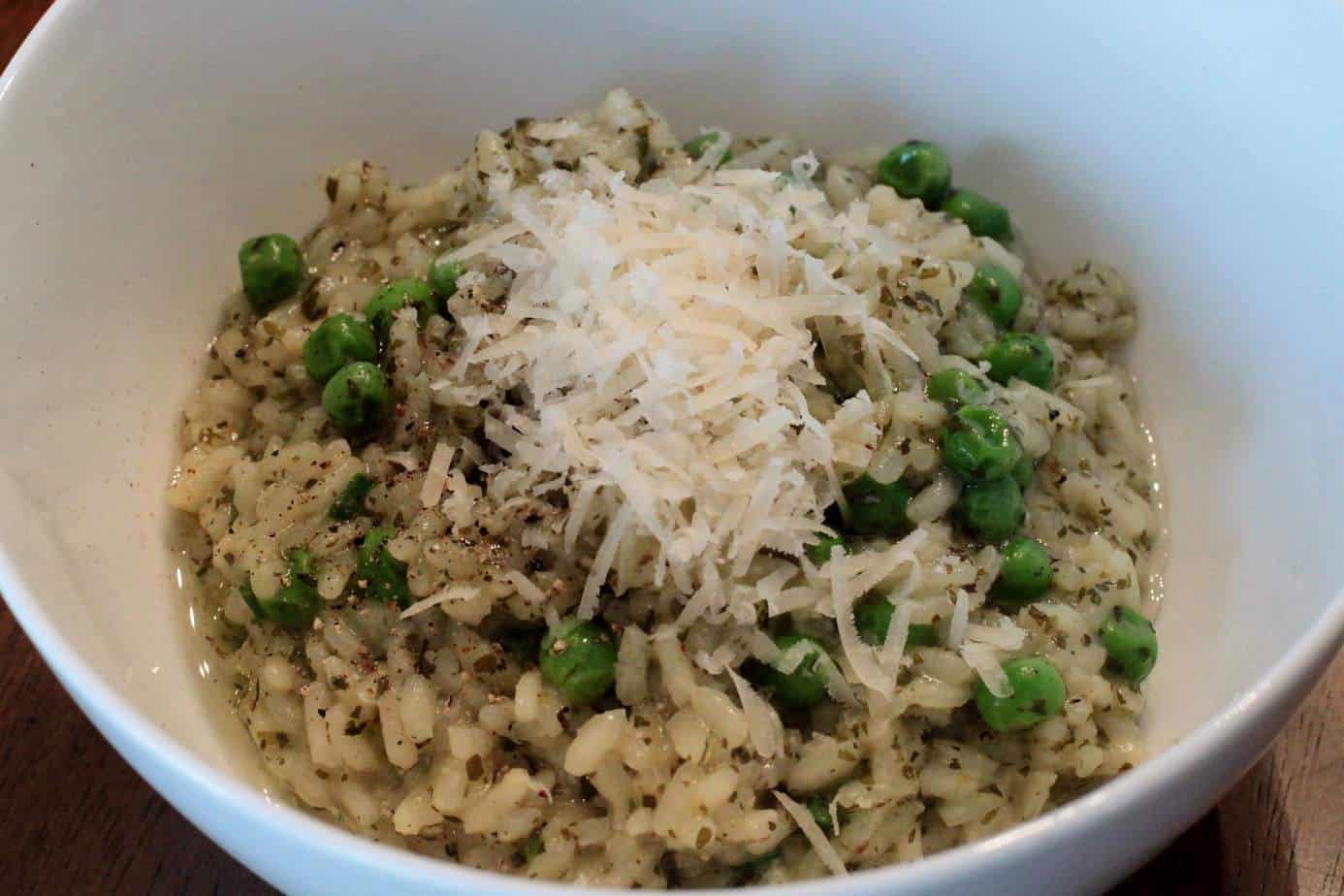 4. Petite Syrah and Black Truffle Risotto
Now we're starting to get a smidge fancy schmancy... but it's totally ok, because it's winter, and that means TRUFFLES! When winter rolls around, the first thing I start craving is truffles, the worlds most expensive, and highly prized mushroom. These mushrooms are hunted by specially trained dogs and pigs (yes pigs!).
Risotto is one of those dishes that is simple in concept, but can be a life changing bundle of deliciousness if made right. Arborio rice, sauteed in a pan with shallots, white wine, chicken stock (or vegetable stock if you want it meat free) and stirred painstakingly until it develops a rich creamy consistency. Then toss in some peas, just warm those through, and shaved black truffle. Top with some shaved aged Parmesan cheese, and enjoy the tastebud orgasm you're about to have.
Pop the cork on your favorite bottle of Petite Syrah. Traditionally a wine that is normally paired with beef, I'm a huge fan of Petite Syrah for pairing with black truffles. Their intense perfume goes so beautifully with the deeply rich fruit and earth flavors of the Petite Syrah grape.
Chef Tip: Place your bottle of Petite Syrah in the fridge (gasp! I know right?) for just 8 minutes to place a tiny chill on it. Americans drink their red wines far too warm, which can often cause the alcohol in the wine to evaporate quicker, and the wine to appear "hot".
REMEMBER: The number one rule to wine pairing is simple! Drink what you like, like what you drink, and the only person's opinion that matters.... is the person holding YOUR glass! Cheers!!!!
---
Check out some other recipes, and tips and tricks for Easy, Effortless, Entertaining from AWG Private Chefs!
About the Author:
Chef Sean Andrade is a Certified Master Chef, Sommelier & Wine Educator, and owner of AWG Private Chefs, California's #1 Private Chef, Catering & Events Company. His 25+ years of global extensive training & experience in food and wine pairing has had him travel to over 30 countries worldwide to cook for, and teach food & wine pairing experiences. His fresh approach to "Wines without attitude or pretense" gives diners of every level, a welcoming space to enjoy their food and wine without worry of judgement or negativity. "The only person's opinion that matters, is the person holding YOUR glass!".