Last Updated:
May 20, 2023
Chef's Top 4 Winter Wine and Food Pairings

Welcome to the delightful world of Winter Wine and Food Pairings. As the chilly and damp weather embraces us, it's the perfect opportunity to explore delectable combinations that will warm your soul. Bid farewell to your shorts and flip flops and embrace your "winter clothes," snuggling up in footie jammies, adjusting the thermostat for ultimate coziness, and settling down on the couch for an indulgent binge-watching session of your favorite TV shows.
Just as our wardrobes change, so does our culinary landscape during winter. Farewell to the lighter dishes and say hello to comforting, rib-sticking delights. Our plates become adorned with heartier flavors and textures, often featuring an extra touch of butter and cream. While we acknowledge the reality that this might not align with everyone's Q4 diet goals, we firmly believe in embracing the season and its culinary joys. So, what does this mean for your wine glass? Fear not! We have some exceptional and unconventional suggestions for incredible winter wine and food pairings.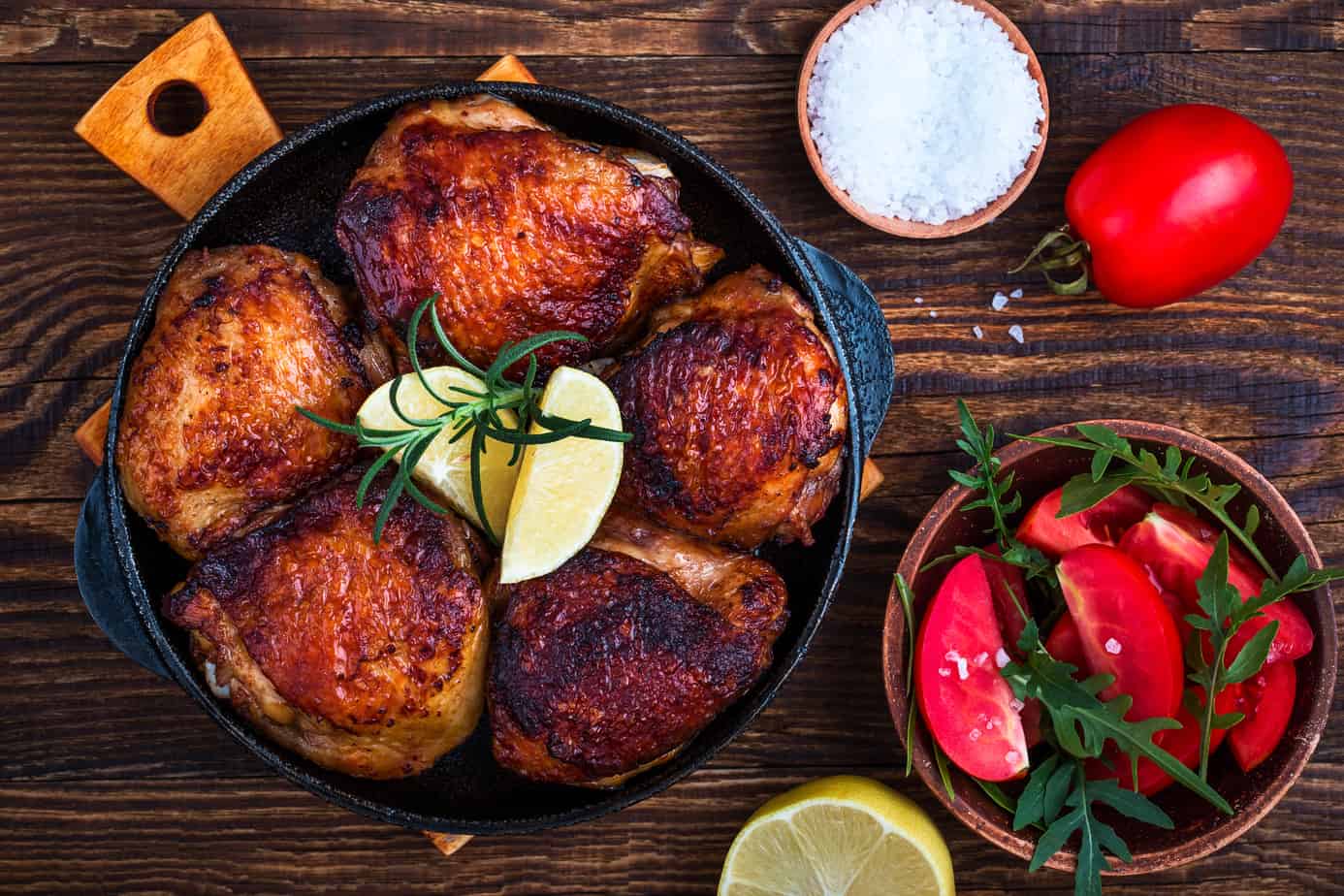 1. Pinot Noir or French Burgundy and a Oven Roasted Chicken
Roast Chicken... A favorite dinner of The Barefoot Contessa herself, Ina Garten. Roast chicken can be as fancy or as simple as you want it to be, is wonderfully tasty as leftovers, and when you've got a bunch of it left, can easily be turned into a beautiful rich chicken stock that can easily be frozen. The perfect cold weather winter wine and for pairing for a Wednesday night roast chicken, (or Friday in the case of Ina & Jeffrey) is Pinot Noir from the cooler climate regions of Carneros or Monterey of California, or if you're feeling a little "international" look for a beautifully full-bodied French Burgundy.
When it comes to Pinot Noir, there are two distinct styles that can enchant your taste buds when discovering wine and food pairing. The first is what we fondly refer to as the "fruit bomb," where the wine's ultra-ripe fruit shines through, offering hints of a spicier, cherry cola-like essence. On the flip side, we have the elegant French or "Burgundian" style Pinot Noirs, which captivate with their earthy and mushroom-like notes. Some of us sommeliers even delightfully describe this particular style as "barnyardy."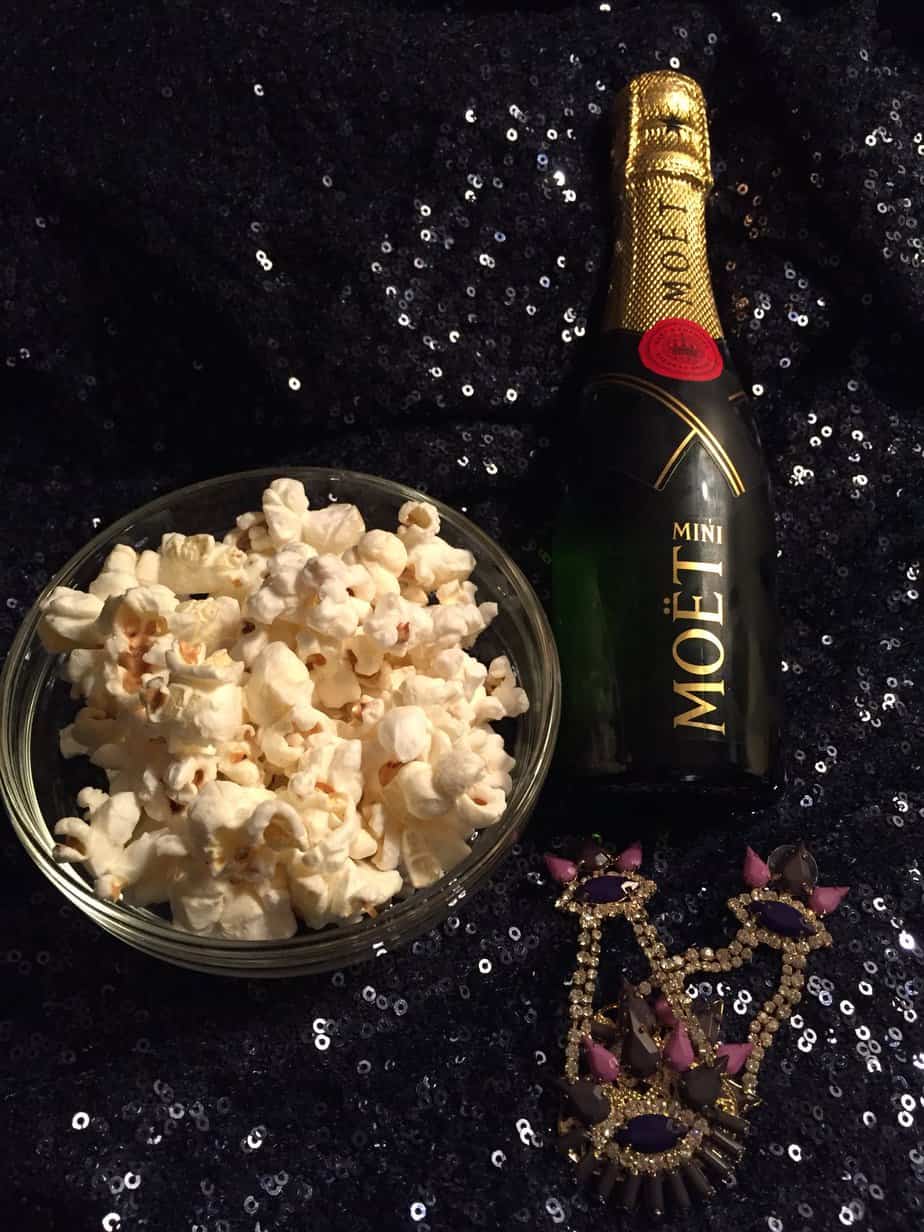 2. Brut Champagne and Buttered Popcorn 
One of my greatest frustrations regarding wine and food pairing in America is the prevailing notion that bubbles—be it Champagne, Prosecco, Zekt, Cava, or your preferred sparkling wine—are reserved solely for momentous occasions. This belief is nothing short of sacrilege! If we restrict our enjoyment of bubbles to special events, we overlook the everyday wonders and reasons to celebrate, such as simply taking a breath or reveling in the fact that we're alive, no matter where we find ourselves in this vast world.
Bubbly is meant to be savored 24/7/365—whenever and wherever you please. And let me tell you, it pairs splendidly with buttered popcorn. Picture this: whip up a fresh batch of popcorn, drizzle it with a hint of unsalted melted butter, toss it in a bowl, and savor the delight. A perfectly chilled glass of Brut alongside buttered popcorn elevates any snack time or movie night on the couch with your beloved partner. It adds a touch of merriment, turns the ordinary into a festive affair, and delivers an absolutely delicious experience. So go ahead, embrace the joy of bubbles beyond special occasions and indulge in this delightful pairing.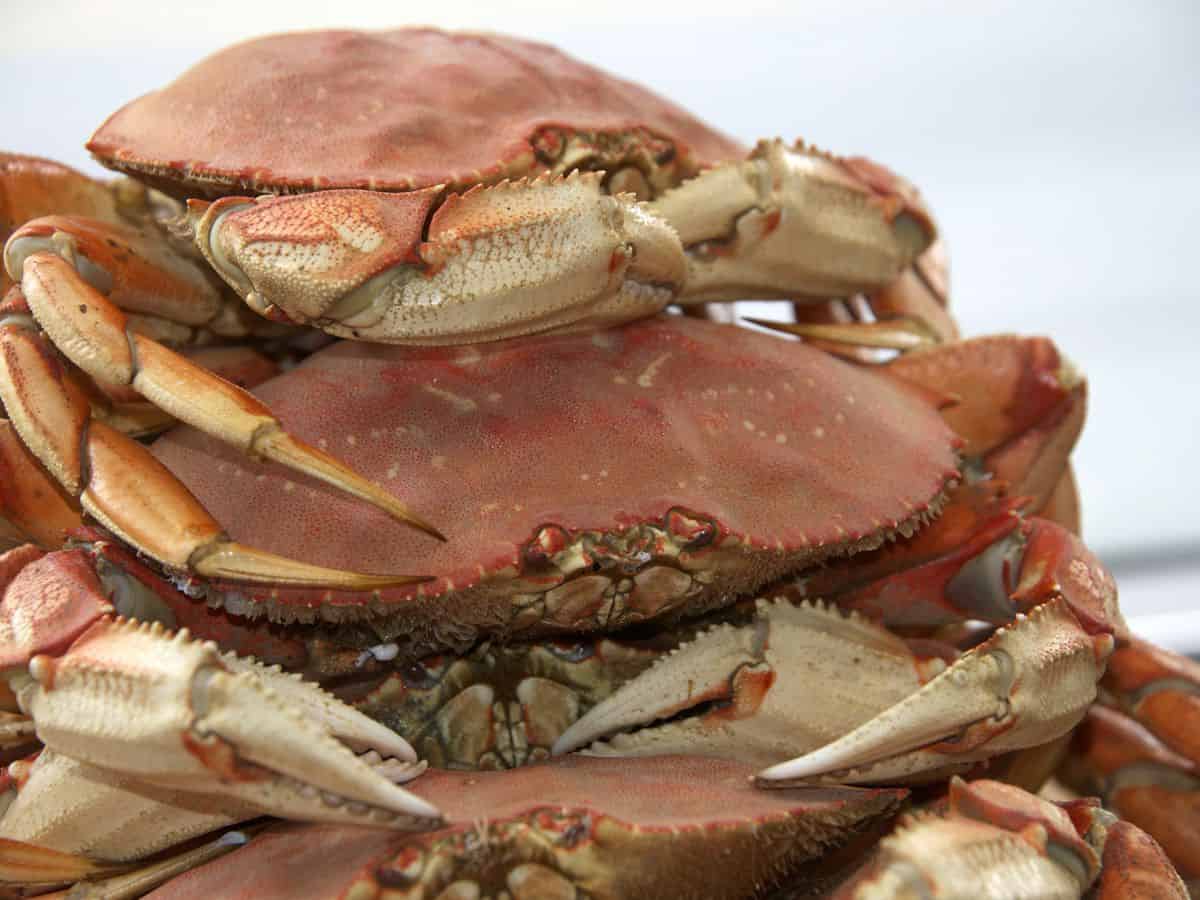 3. Sauvignon Blanc and Dungeness Crab 

In Northern California, the arrival of our local Dungeness crab season is met with eager anticipation, rivaling even the excitement surrounding summer. Fondly known as "Dungie" season, it typically commences around mid to late November (though the fishing gods have the final say on the exact timing). As soon as these delectable deep-sea creatures make their appearance, seafood aficionados flock to their neighborhood seafood counters, eager to lay their hands on these treasures.
Considered by many as an absolute holiday season tradition—a true "Christmas Crab" affair—these sweet Dungeness crabs are simply divine when cooked and cleaned. However, if you're up for a little culinary adventure, here's a tantalizing twist: take a cooked, cracked, and cleaned crab, toss it into your sizzling wok with a drizzle of extra virgin olive oil, garlic, and a touch of Mae Ploy sweet chili sauce. Give them a quick flash wok toss, and serve them alongside a perfectly chilled bottle of Sauvignon Blanc, the secret to delicious wine and food pairing bliss.
Now, if Sauvignon Blanc isn't your cup of tea (or glass of wine, rather), fear not! There are plenty of other enticing white wine options to explore. You could opt for an Albariño, a dry Vouvray, a dry German Riesling labeled as "Kabinett," or even something as delightful and easygoing as your favorite Pinot Grigio. The key is to find a wine that complements the succulent flavors of the Dungeness crab, elevating your dining experience to new heights. Cheers to the bountiful delights of the season!
Chef Tip: Toss a 1/2 of a glass of whatever wine you will be pairing with the crab in the wok when you are cooking the crab, to build a beautifully garlicky rich broth to dip some freshly baked Boudin San Francisco Sourdough bread into. Mmmmm... My mouth is totally watering right now!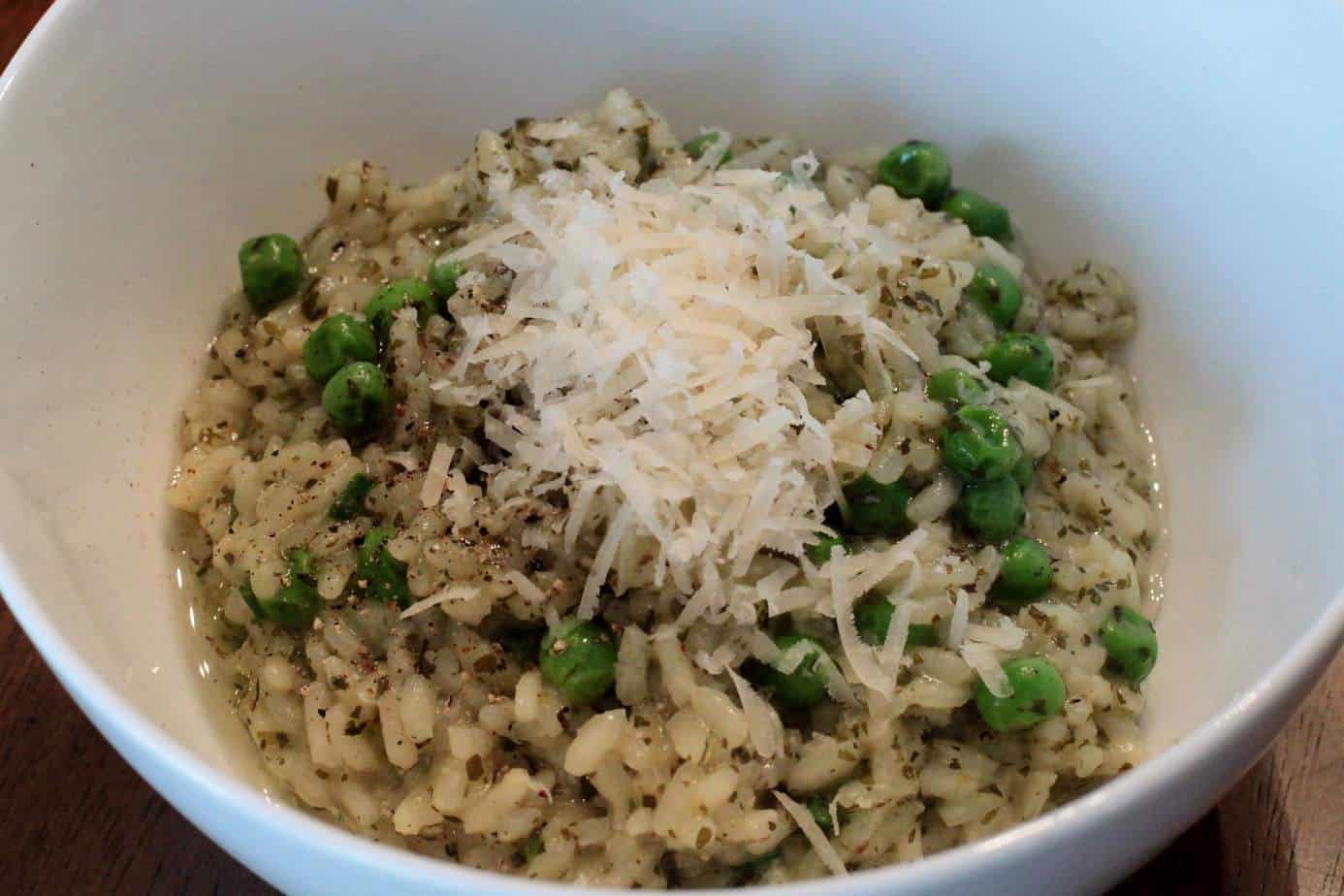 4. Petite Syrah and Black Truffle Risotto 
Now we're venturing into the realm of a touch of elegance, but fear not, because it's winter, and that means one thing: TRUFFLES! As the winter season unfolds, my cravings instantly gravitate toward truffles—the world's most exquisite and highly coveted mushrooms. These magnificent fungi are sought after by specially trained dogs and, yes, even pigs!
Let's talk about risotto. It's a dish that embodies simplicity in concept yet has the power to transform into a life-altering explosion of flavors when executed flawlessly. Picture this: Arborio rice sautéed in a pan with shallots, white wine, and your choice of chicken or vegetable stock (if you prefer a meat-free version). Stirred with utmost care and patience until it develops a luxuriously creamy consistency. Then, add some tender peas, gently warming them through, and generously shave black truffle over the top. To elevate the experience even further, sprinkle some aged Parmesan cheese shavings. Brace yourself for a symphony of flavors that will make your taste buds sing with joy.
Now, let's indulge in the perfect wine pairing for this culinary masterpiece. It's time to uncork your favorite bottle of Petite Syrah. Traditionally associated with beef, I must confess, I am a passionate advocate for pairing Petite Syrah with black truffles. When it comes to wine and food pairing, this wine's captivating aroma harmonizes beautifully with the deep richness of the fruit and earthy undertones found in the Petite Syrah grape.
Chef's Tip: Take a moment to challenge convention. Place your bottle of Petite Syrah in the fridge (yes, you heard that right!) for a mere 8 minutes to achieve a slight chill. You see, Americans often consume their red wines at excessively warm temperatures, which can cause the alcohol to evaporate too quickly and the wine to appear overly "hot." Embrace the slight chill, and allow the flavors to unfold gracefully.
Indulge in this decadent pairing and savor every moment of the extraordinary symphony that unfolds on your palate. Cheers to the magical allure of winter and the tantalizing pleasures it brings!
REMEMBER: The number one rule to wine pairing is simple! Drink what you like, like what you drink, and the only person's opinion that matters.... is the person holding YOUR glass! Cheers!!!!
---
Check out some other recipes, and tips and tricks for Easy, Effortless, Entertaining from AWG Private Chefs!
About the Author:
Chef Sean Andrade is a Certified Master Chef, Sommelier & Wine Educator, and owner of AWG Private Chefs, California's #1 Private Chef, Catering & Events Company. His 25+ years of global extensive training & experience in food and wine pairing has had him travel to over 30 countries worldwide to cook for, and teach food & wine pairing experiences. His fresh approach to "Wines without attitude or pretense" gives diners of every level, a welcoming space to enjoy their food and wine without worry of judgement or negativity. "The only person's opinion that matters, is the person holding YOUR glass!".