Last Updated:
May 5, 2021
Top 4 Secret Ingredients in a Master Chef's Pantry
Being a private chef, part of my job is to travel all over the world to cook for people at their homes, offices, vacation villas, or aboard private jets and yachts. With all this travel, I get to peer "behind the cabinet doors" in a wide variety of kitchens. An essential piece of my job is ensuring that no matter where I travel in the world, that I can guarantee the quality of the dish I prepare for you & your guests. The secret to quality flavors in your food is just a few must-have "secret ingredients" to always keep on hand in your pantry.
What are the top secret ingredients in a Master Chef's pantry?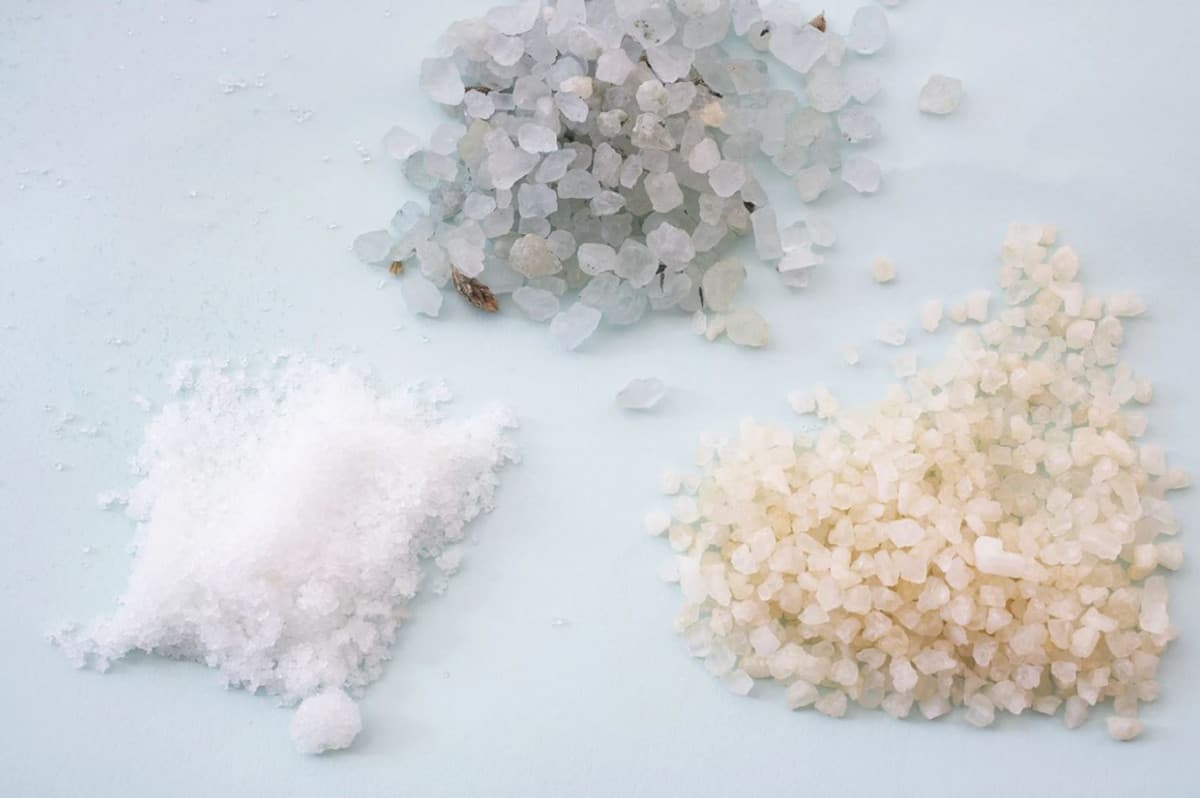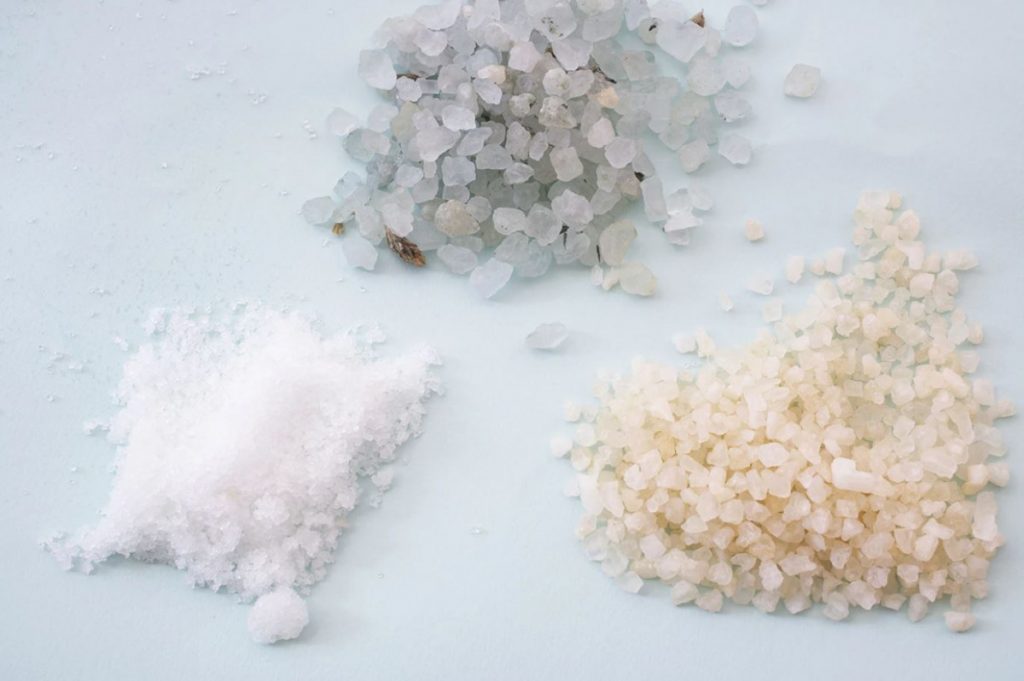 Secret Ingredient #1: High Quality Salt
A variety of high quality salts! Salt is everything to food... and food is nothing without salt. But having a variety of different high quality salts is essential to amazing tasting food.
If you never learn anything from me, please learn this. Take that old round cardboard container of iodized "table salt" that has been in your kitchen cabinet since Abe Lincoln was president, and THROW IT AWAY! Iodized "table salt" has NO PLACE in a kitchen... EVER.
The perfect replacement for table salt is Diamond Crystal Kosher salt. Kosher salt comes in a couple of different forms, mainly coarse grind, or fine grind. I always prefer coarse grind or coarse flake. Not only does this salt have a more refined flavor than traditional old round cardboard container salt, but it also doesn't contain iodine, which many people, including yours truly, are highly allergic to.
The second favorite salt of mine is Sel Gris, or Grey Salt. Pictured above is a Sel Gris I picked up on a trip to Marseille, France.. and it's infused with Marseille lavender. Sel Gris is sea salt, often can be quite high in moisture as well. Sea salt is pure, clean, and briny just like the ocean. I love to use Sel Gris both as a finishing salt, (after the meal is plated, as a garnish) or as a flavor infusion into things like our Jack Daniels Sel Gris Caramel. It's an excellent counterbalance to the sweet richness of the Jack Daniels whiskey infused into the caramel. Cest Bon!
The third salt, has to be Smoked Coarse Grind Sea Salt (pictured lower right). I custom create smoked salts based upon the menu that I will be serving in order to further deliver a depth of flavor penetration into the dish that you can't get by traditional smoking alone. Smoked salt is nothing more than your favorite high quality salt, placed into a chamber and cold smoked with your favorite wood. Some of the woods I use most often are apple, Hawai'ian kiawe, pecan, and apricot.
Each wood has it's own unique subtle flavor that when combined with a high-quality salt can deliver a symphony of flavor to the palate of the guest. There are a ton of different smoked salts from all over the world... here's just a few for you to try from Amazon.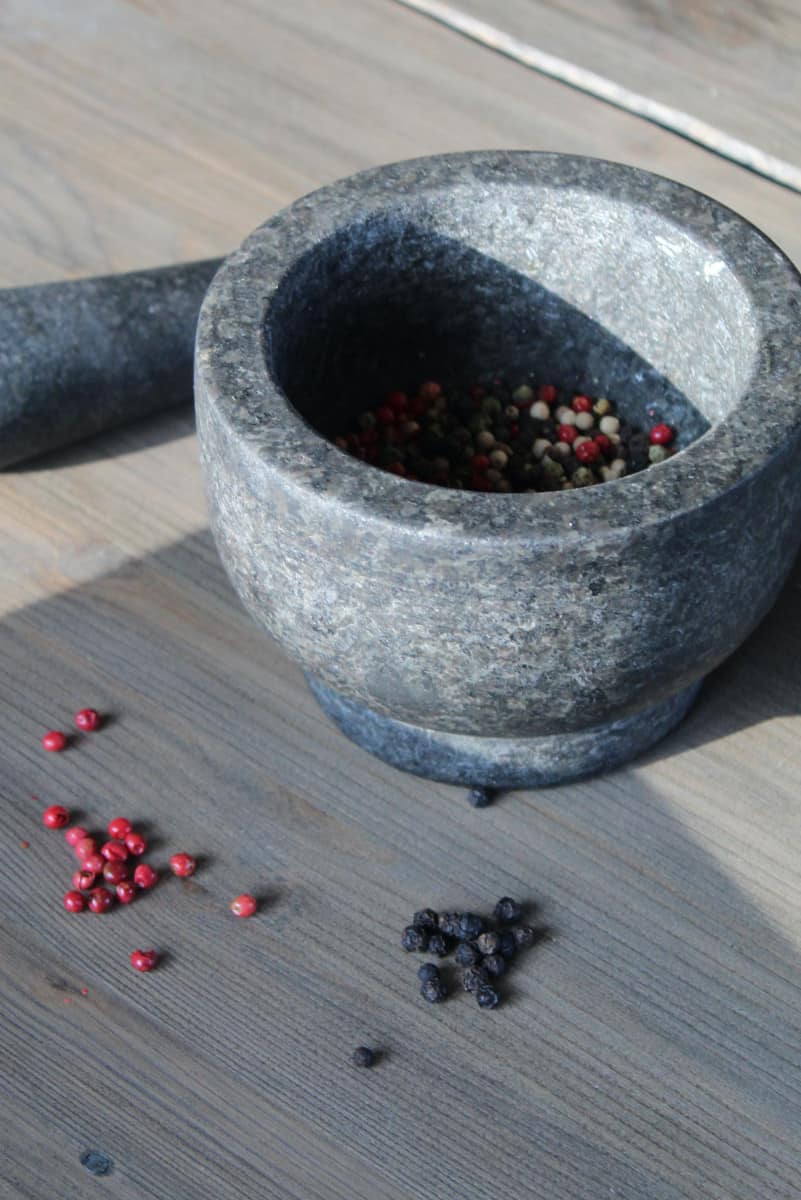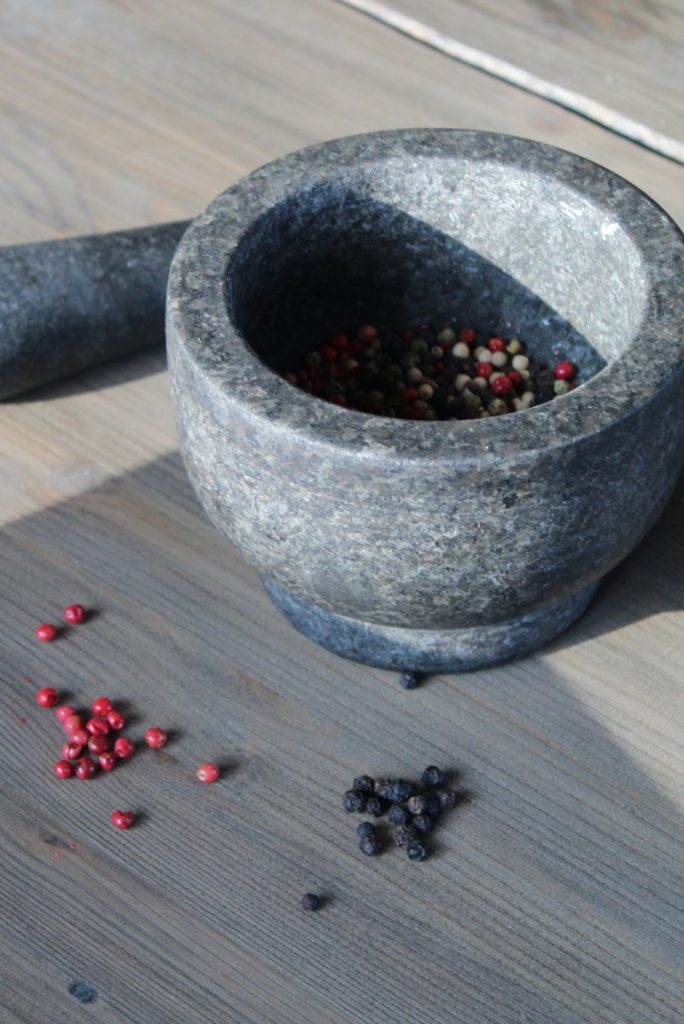 Secret Ingredient #2: Peppercorns
Pepper is the ying to salt's yang. Without pepper to counterbalance and enhance flavor, you simply just have a salty dish. Each different type of peppercorn has its own rightful place in a dish. Pick a couple of your favorites, and load your grinder up with them. Remember that pepper must always be ground fresh. Take all of your pre-ground pepper and TOSS IT... it's dead and the oils and compounds in it have faded away.
Tellicherry Black Peppercorns – Pepper berries that are harvested just before they mature. When dried, they form a wrinkly skin. Black peppercorns have the strongest flavor. Pairs perfect with hearty braised dishes such as beef
White Peppercorns – Allowed to ripen longer, then soaked with water, the black shell of the peppercorn becomes loose and is removed to produce a pepper that is less noticeable in light colored foods, but that also gives it a rich, lightly-fermented flavor very prized by Asian cuisine chefs. Commonly called for in white sauces (bechamel, cream sauces, etc).
Green Peppercorns – Pepper berries that are picked when very immature, like the teenager of pepper who thinks it truly "knows it all" resulting in a very light flavor. Packed either dry or with brine, the dry having the better flavor of the two options. They can be ground in a pepper mill or even crushed using the flat side of your chefs knife against a cutting board. Their fresh flavor combines especially well with fish, poultry, eggs, salads and steamed organic vegetables.
Pink or Rose Peppercorns – Not true peppercorns, but berries of the Baies rose, which are similar in size and in flavor, from Madagascar. Introduced to America by the French in nouvelle cuisine in the 70's for most everything; from chicken to salad to seafood. These berries add a touch of color and a rich, sweet flavor to most dishes. ALLERGEN NOTE: Pink peppercorns can be quite dangerous to people with tree nut allergies as they are not true peppercorns, but rather aromatic berries from a member of the cashew family.
Malabar Black Peppercorns - Excellent flavor, aroma and pungency. Recommended for entrees of pork or beef. Sourced from the southwestern Malabar coast of India. A touch more "richer" than Tellicherry Peppercorns.
Muntok White Peppercorns The delicate insides of shelled traditional black peppercorns. Light flavor with a characteristic aroma known only to Muntoks. Recommended with entrees of poultry and seafood, or lighter fare and lighter sauces. Sourced from Bangka, Indonesia.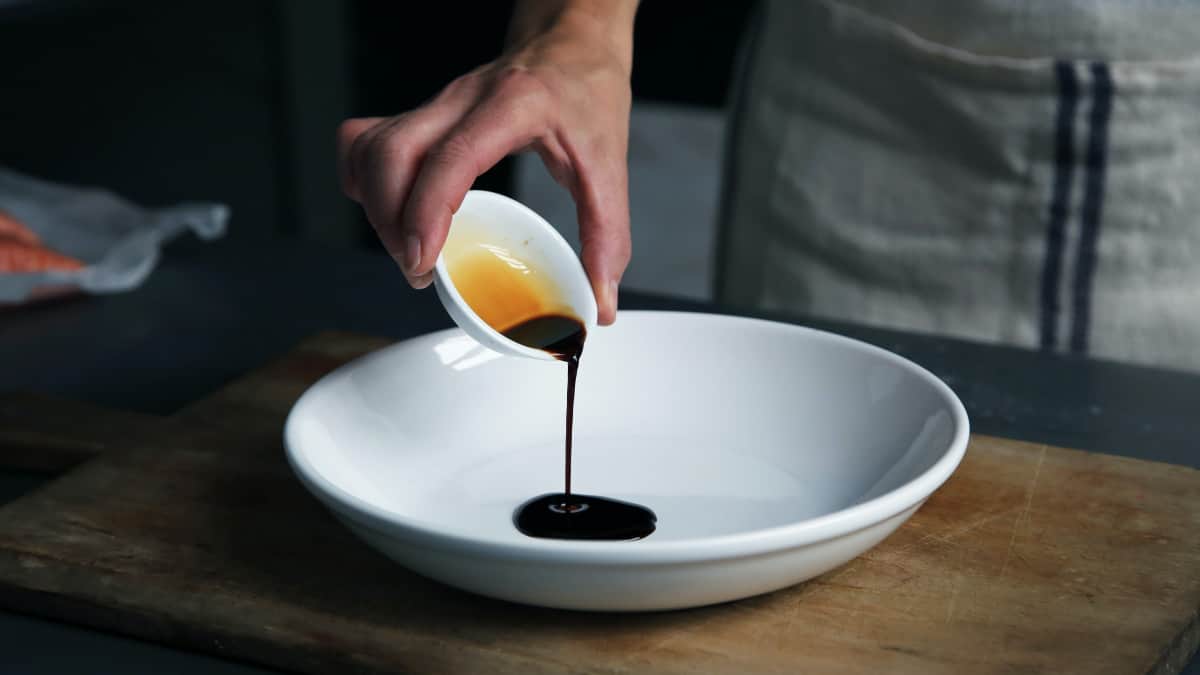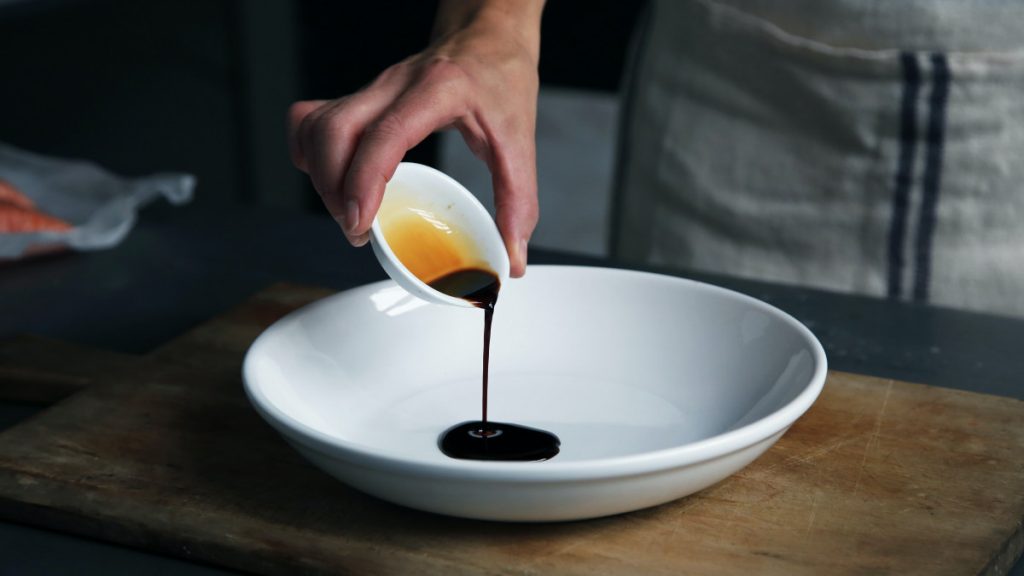 Secret Ingredient #3: Worcestershire Sauce
Probably one of the most hotly debated tongue twisters of the century... Worcestershire sauce is always a top-secret flavor weapon and should be readily stocked in your pantry.
Worcestershire or Worcester sauce is a fermented liquid condiment originated from the city of Worcester in Worcestershire, England during the first half of the 19th century. The creators were the chemists John Wheeley Lea and William Henry Perrins, who went on to form the company Lea & Perrins. This magical flavor elixir is a fermented blend of a foundation of vinegar and flavored with anchovies, molasses, tamarind, onion, garlic, and other seasonings. The flavor is savory and sweet with a distinct tang delivered by the vinegar.
Use Lea & Perrins Worcestershire Sauce to enhance the depth of umami, for a wide variety of recipes, such as meat marinades, soups & stews, in sauces, Caesar salad dressing, and of course my favorite.. Bloody Mary's! Add a dash of Lea & Perrins to your sauteed mushrooms to really add a huge pop of mushroomy flavor...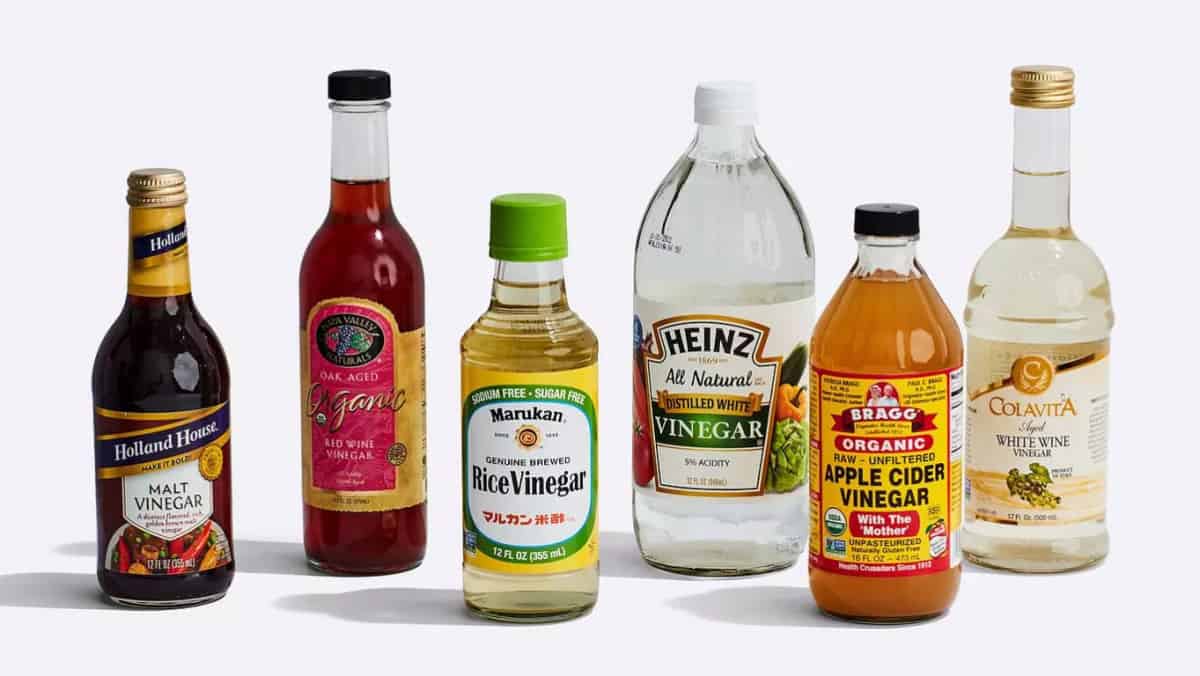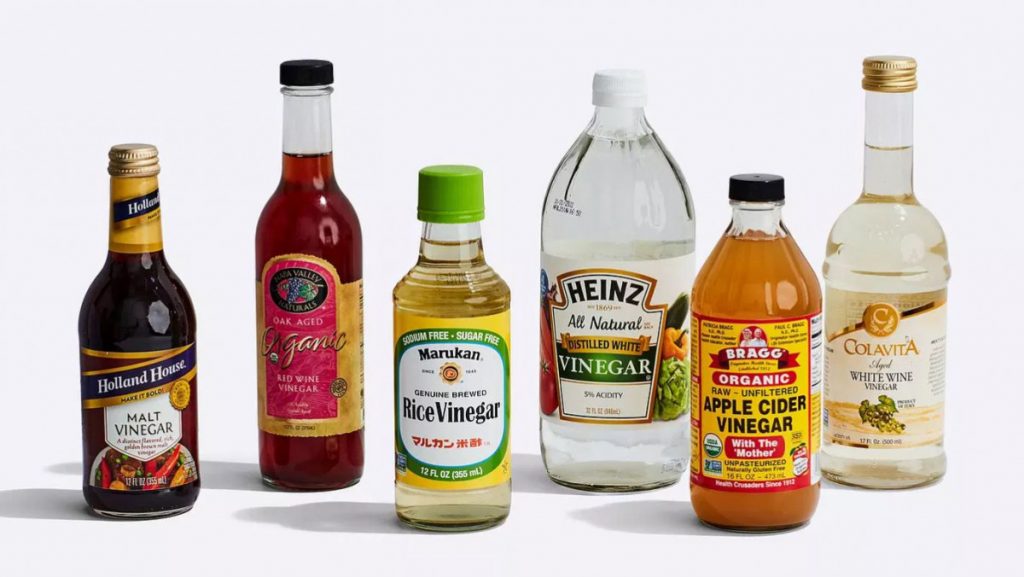 Secret Ingredient #4: Vinegar
A punch of acidity is always important to keep a dish from tasting flat or "flabby" in the mouth. Vinegar has a wide range of uses from salad dressings, to meat tenderizing, to a pop of flavor in your favorite BBQ sauce! The one big benefit to having a few staple vinegars in your pantry is for the most part they will never go bad on you! Check labels to see if your particular brand of vinegar requires refrigeration after opening to prevent spoilage!
Balsamic Vinegar – From a super simple salad dressings to a stand-alone accompaniment for good bread, balsamic vinegar. Try an aged balsamic vinegar drizzled over a few fresh strawberries and add a crack of black Malabar pepper for a delicious low fat dessert!
Apple Cider Vinegar – The best for things like home-made pickles, cider vinegar has more flavor and health benefit characteristics than white vinegar . Apple cider vinegar can be used in a wide range of dishes, sauces, and of course a "whats that delicious punch" to an aioli!
Red Wine Vinegar – A great all-purpose vinegar for salad dressings, sauces and marinades. While they make white wine vinegar and champagne vinegar and sherry vinegar, red wine is definitely the most versatile in my opinion than the others.
Rice Wine Vinegar – Used primarily in Asian cooking, rice wine vinegar is a must. It has a lighter and sweeter flavor than most other kinds of vinegar. Note there is a difference between seasoned rice vinegar and rice wine vinegar, but rice wine vinegar is also known as rice vinegar. Seasoned rice vinegar has been infused with added salt/sugar and to impart more flavor.