COVID-19 Policies & Procedures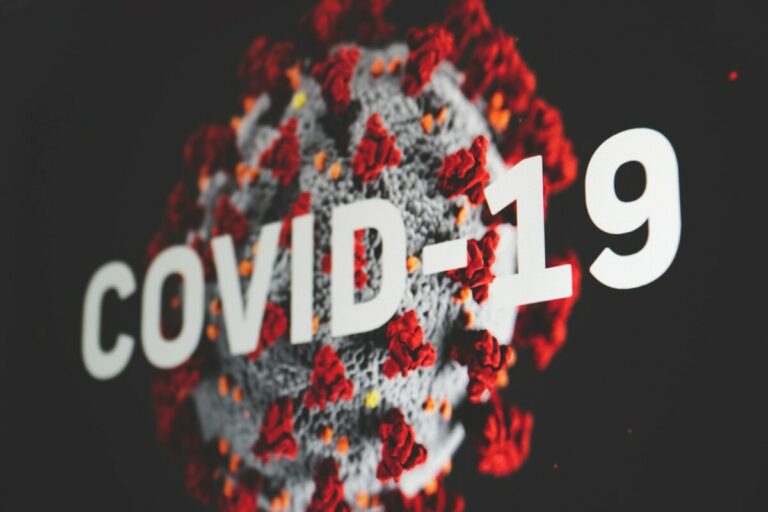 LAST UPDATED:  3/21/2023 @ 2:28 pm Pacific Time
At AWG Private Chefs, we take the ongoing COVID-19 situation seriously, and we've established policies and procedures to ensure the safety of our staff and guests. These policies and procedures are subject to ongoing review and modification based on the requirements of local, state, and federal public health officials, as well as our insurance carriers, legal team, and executive management.
Our goal is to not only comply with health official mandates but to also minimize the risk of COVID-19 exposure for everyone involved. While we can't guarantee the complete elimination of risk, we're committed to doing everything in our power to keep you and your guests safe. By using our services, you acknowledge and accept these policies and procedures.
Food Safety: ​
Food safety is ALWAYS priority one! AWG Private Chefs strictly utilizes its own employees for all touchpoints with your food. This means that we will not utilize any third-party staff of any type. Each AWG Private Chefs employee is mandated to complete and pass one or more ServeSafe, NEHA, Certified Food Handlers, or ANSI safety training and certification examinations. Further, all of our cooks and chefs are required to attend both in-class or online live ServeSafe Food Protection Manager training, as well as pass written Food Protection Manager Certification Examinations.
At AWG Private Chefs, we prioritize the safety and knowledge of our staff by conducting frequent quizzes and mock scenarios to ensure they are up-to-date on the latest safety measures. In addition, we've implemented a policy to use the smallest possible number of staff when preparing and cooking your food. This helps to minimize the number of "touchpoints" between the preparation, cooking, and service of your food items, further reducing the risk of exposure to COVID-19. Our team is committed to delivering a safe and exceptional culinary experience for you and your guests.
As per the US Centers for Disease Control, (CDC) statement (Click here to view) "currently there is no evidence to support the transmission of COVID-19 through food." ​
Cleaning & Sanitizing:​
To minimize the risk of COVID-19 exposure, all surfaces are thoroughly cleaned and sanitized both before and after the preparation of your food. Additionally, we maintain ongoing sanitizing practices throughout the actual preparation process to further reduce any potential risks. You can trust that your safety is our top priority, and we're committed to providing you with a worry-free culinary experience.
Kitchen Occupancy:​
We take the safety of our staff, guests, and the food we serve incredibly seriously. For this reason, no one who is not employed by AWG Private Chefs will be permitted into the kitchen or food preparation areas during your event.
This policy applies to everyone, including the owner(s)/hosts of the home or venue in which we are working. If the event takes place in a building or home with an "open concept" floor plan, the host must maintain a minimum of 6 feet of distance between guests and food preparation areas at all times.
It's the responsibility of the contract signer and/or designated onsite host(ess) to inform guests of this policy and ensure mandatory guest compliance at all times during the event. Failure to maintain the required distance will be considered a violation of our policy and will result in the immediate termination of the event, without any refunds. Should you need something from the kitchen during your event, please request it from a member of our staff, while maintaining proper social distancing and mask usage requirements at all times. We're committed to providing you with a safe and exceptional culinary experience and appreciate your cooperation in maintaining a safe environment for everyone.
Health & Safety:​
AWG Private Chefs staff will be health screened by a member of our management team just before starting their shift. Additionally, they will be required to frequently wash their hands and change gloves often during their shift.
Our employees will be required to wear masks or face coverings that cover both their mouth and nose at all times before entering the venue until their shift ends and they leave the venue.
To ensure the safety of everyone, no AWG Private Chefs employee will be allowed to have physical contact with our guests. This includes handshakes, fist or elbow bumps, hugs, and any other physical contact.
Guest Screening:​
To ensure the safety of all attendees, the host(ess) of the event must pre-screen all guests for COVID-19. Guests who have exhibited any potential COVID-19 symptoms or have tested positive within the last 14 days or have recently recovered from COVID-19 or any related illness should not be allowed to attend the event.
If any guest is determined to be ill by AWG Private Chefs during the event, the event will be immediately terminated, and the client will forfeit any monies paid to AWG Private Chefs as mitigated damages. Additionally, the client will be held fully liable for any potential damages to AWG Private Chefs or its staff resulting from their negligence in guest screening.
Public Health Compliance Mandate:
It is the responsibility of the client to have full knowledge of and comply with all local, state, and federal public health guidelines, mandates, and laws regarding their event and COVID-19. Failure to comply with any mandate or guideline will result in the immediate termination of the event, and AWG Private Chefs will retain all monies paid as mitigated damages. We strongly advise our clients to stay informed and up-to-date with the latest guidelines and regulations to ensure a safe and successful event.​
AWG Private Chefs will not be responsible for any changes in compliance rules, your non-compliance with such orders, or your inability to adjust your event to comply with the guidelines. We will not issue any refunds for events canceled due to COVID-19 illness, changes in guidelines, failure to comply with posted rules or public health mandates, or changes to public health gathering rules. When booking an event, the host or hostess assumes full liability.
​​Our sincerest thanks for your business, patience, flexibility, and above all understanding during these trying times.