Corporate Event Catering
Let AWG Private Chefs take the stress out of planning your next corporate event catering or off-site meeting, or corporate retreat. Our Certified Master Chefs will work closely with you to prepare innovative, farm-to-table, fully custom tailored menus, that meet all of your colleagues' unique dietary needs. We source all organic, sustainable, and GMO-free ingredients as micro locally as possible.
Client Entertainment
Our corporate event catering division can make your client entertainment private dining event sparkle. The AWG Private Chefs signature "Easy, Effortless Entertaining" service is the keystone to any corporate event. No matter if it's a casual corporate dinner party, a client meet and greet, or if you're looking for a unique way to close that big deal.
Painstaking attention to detail from all sides of look, feel, and flavors are what will set your event apart from the rest. AWG Private Chefs employs the only two Certified Master Chefs in Northern California, a title and rigorous level of training that less than 300 chefs around the world hold. Each menu that we curate for our clients is 100% unique to your event, giving you the ability to enjoy full editorial control of the menu, all the way down to the ingredient level. Providing you with the highest level of customization in the industry is what makes our corporate private chef dining events spectacular.
Corporate Event Catering / Corporate Offsite Retreat Catering
The most essential part of a company retreat is making sure that you & your team's dietary needs are met with delicious food. Happy bellies always make for happy people! Traveling to a destination for a multi-day corporate retreat or planning a single day off-site meeting with AWG Private Chefs couldn't be easier. Let our corporate catering concierge team handle all of your corporate retreat food, beverage, and hospitality needs. From breakfast, lunch, snacks, dinner, and even the late-night munchies. Our corporate offsite chefs and service staff can be made available to you up to 24 hours per day to meet all of your food & beverage service needs.
It's important to gather the dietary needs and restrictions of your entire team well ahead of deciding on any corporate offsite meeting catering menus. This includes things like gluten intolerance, food allergies, and vegetarian or vegan meals. Also, it's important to be in observance of any religious or cultural needs that require avoidance of certain foods. This helps us ensure inclusivity and that there are no "blind spots" in your corporate retreat catering plan.
Ask our corporate events concierge team about special and unique destination venues for your next corporate retreat or offsite! We have a large portfolio of exclusive local and destination private venues, some that may not be otherwise open to the public.
Executive Dining Options
C-Suite service is our specialty. Our team of culinary and hospitality industry experts has over 135 years of combined experience in C level dining and corporate events. We recognize that your executive team deserves that "little something extra", and we're happy to make sure that every detail is met for them.
Our sommeliers and wine educators can design unique food and wine pairing experiences that can be tailored to the executive's preference of region, winery, varietal, or vineyard.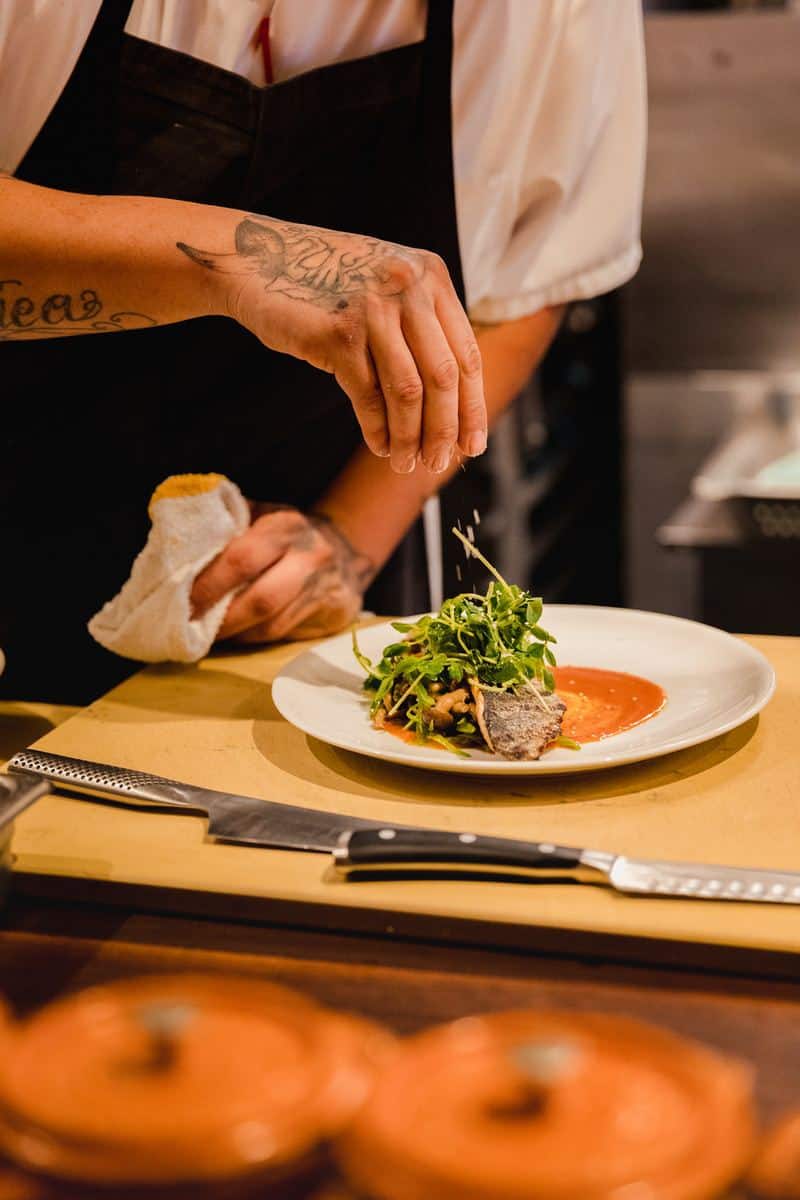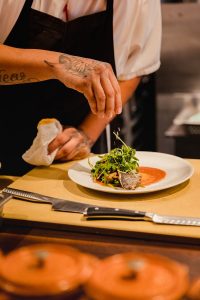 Distinctively Different, Uniquely Special
Since 2001, we've been your corporate event caterers and private chefs. We understand that every company event is different – that's what makes them special. Our corporate offsite event catering services are always fully customized from start to finish and staffed with our award-winning team members to make your dream events come true!
Whether it's a casual event with a classic menu, or a multi-course adventurous tasting menu featuring a passport tasting of exotic flavors and ingredients from around the world, AWG Private Chefs offers your guests excellence in food and beverage service and organic dishes that are always made from the highest quality, freshest ingredients.