Last Updated:
May 5, 2021
Spicy Korean Chicken Recipe: Easy to Prepare
Easy to Prepare Spicy Korean Chicken Recipe
This mouthwatering combination of sweet rice wine, deliciously hot and spicy Korean Gochujang, farm fresh free range chicken, and organic fresh ginger just can't be beat. This recipe for Spicy Korean Chicken is simple and quick to make, and perfect for something casual like chicken wings during the big game, or even something more formal such as a Korean dinner recipe idea!
Here's the ingredients you will need to prepare our Spicy Korean Chicken Recipe for your friends & family.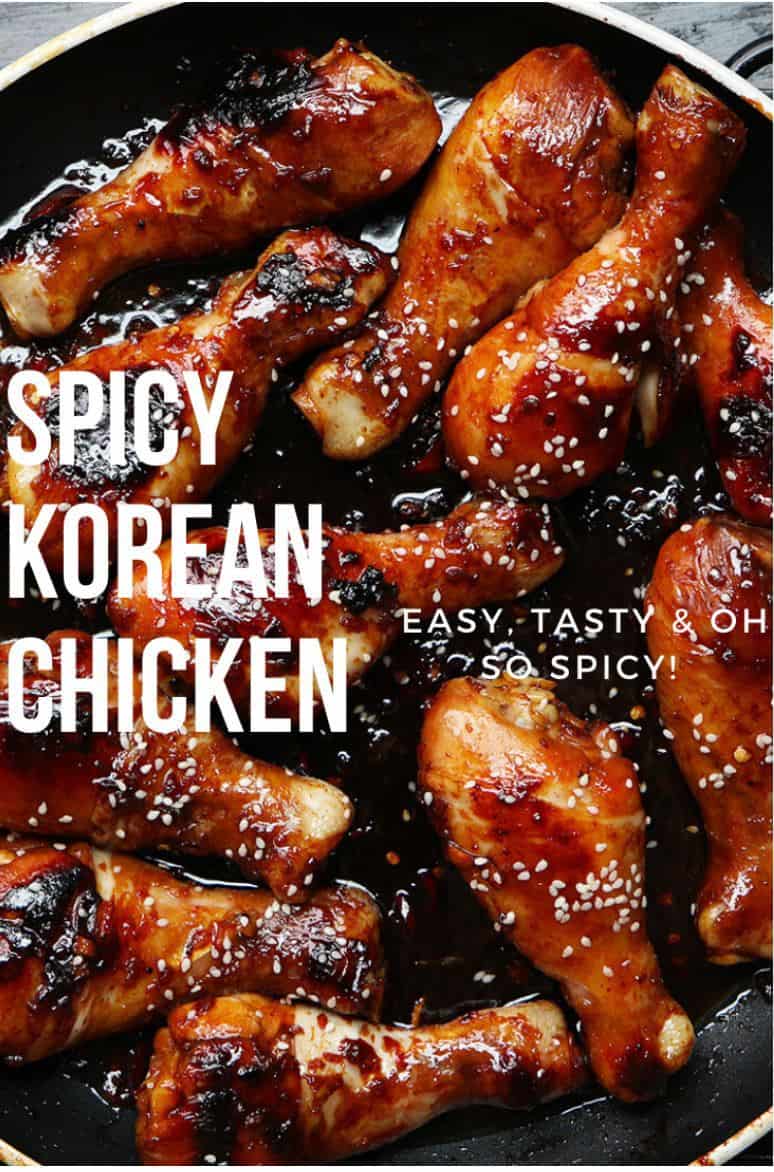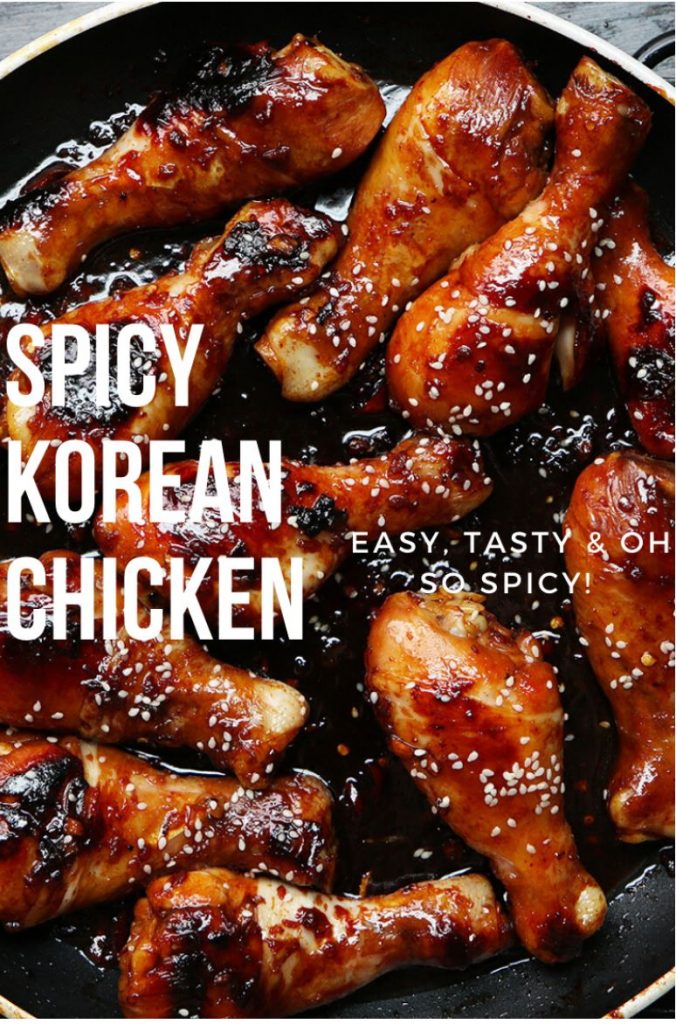 Spicy Korean Chicken Recipe Ingredients:
1 Whole Free Range Chicken, cut into pieces
1/2 large yellow onion, sliced into thin strips
1 Tablespoon fresh organic ginger, grated
4 stalks of green onion, sliced into 1.5-inch pieces
1.5 tablespoons white sugar (or honey)
4 cloves garlic, minced
1/4 cup Gochujang Paste (Korean red chili paste)
1 teaspoon red pepper flakes
1.5 tablespoons high quality toasted sesame oil
3.5 tablespoons high qualityMakgeolli (Korean rice wine)
2 tablespoons canola oil
1/4 teaspoon Kosher salt
1/4 teaspoon ground white pepper
Toasted sesame seeds to garnish
How to Prepare Spicy Korean Chicken:
1) Pat the chicken dry with paper towels & place in a large glass bowl.
2) In a separate bowl, combine all of the ingredients (except for the sesame seeds) and mix until well combined.
3) Pour the marinate over the chicken, while tossing with tongs to insure every surface is covered. Cover with plastic wrap tightly, and place in the refrigerator for a minimum of 1 hour, the longer the better! Toss periodically with clean tongs and recover to insure maximum coverage & flavor distribution during the marinating process.
4) Preheat your oven to 375 degrees conventional (non fan) or 350 degrees convection (fan)
5) On a sheet tray covered with foil and fitted with a rack, generously sprayed with non-stick pan release spray, place the chicken pieces in a single layer. Discard any leftover marinade. NEVER EVER REUSE MARINADE! After 15 minutes, flip the chicken over to ensure even cooking. Continue roasting in the oven until the internal temperature reads 160 degrees on a trusted instant-read thermometer.
6) Remove from the oven, sprinkle sesame seeds for garnish. Serve immediately.
For a more formal dish, flash saute some fresh broccoli, bamboo shoots, & carrots in a little ginger, garlic & oil. Serve with your favorite type of rice (brown, forbidden black, or jasmine!)
Serves 4-6
From our kitchen to yours, Enjoy!