Last Updated:
October 28, 2022
How to Plan a Fun 2022 Holiday Party During COVID-19
2020 was the year that will live in infamy for eternity, as it was the year that COVID-19 came to town. 2021 was the year of spikes and surges. However, like everything else since 2020 and beyond, your 2022 holiday party planning is going to again look different this year as well. But, just because we might not be able to have the huge pre-pandemic style of bash style holiday parties in person like we used to, that doesn't mean we still all can't celebrate together. For 2022, it's still important to celebrate, create memories and remember that many people are still having low morale, or are feeling disconnected from their friends & family.
DISCLAIMER: Before we get into the nitty-gritty of actual event planning a holiday party during covid, please do your research on the guidelines issued by your state, county, or city surrounding in-person gatherings. Paying special attention to the maximum headcount permitted mask-wearing requirements, locale restrictions, ie: exclusively outdoors, limited indoors, etc. Think about things like requesting all guests be vaccinated, boosted, or covid tested prior to or upon arrival. Let's keep everyone safe this holiday season!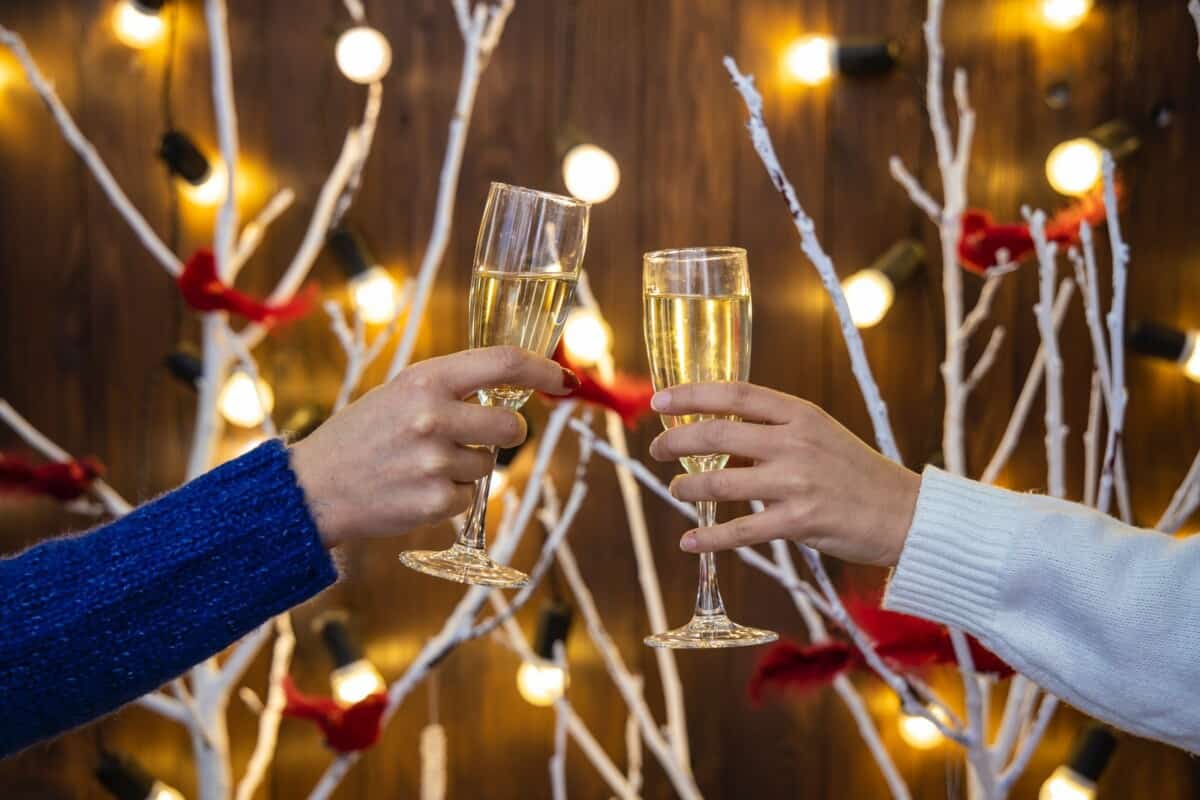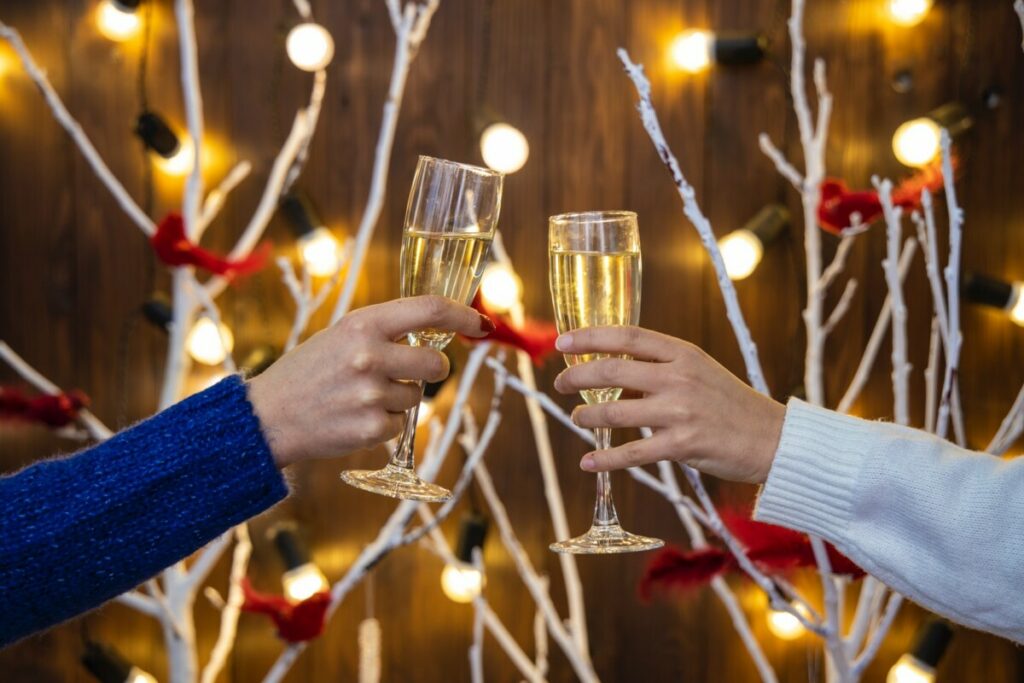 How to Plan Your 2022 Holiday Party During COVID19
Elegant and small 2022 holiday party events are always best
Smaller parties allow for better social connections. Even with vaccinations, some people are still very concerned about being around larger groups of people during a holiday party outside of their immediate families or social circles, even if they claim that they've "been safe".
Select a smaller number of people for a spot on your guest list this 2022 holiday season. We find that parties with fewer than 24 people are where most guests can reach feel more comfortable about their attendance. The smaller the headcount, allows for everyone is able to converse with one another at a normal volume, and to actually be able to hear each other, and be heard when speaking.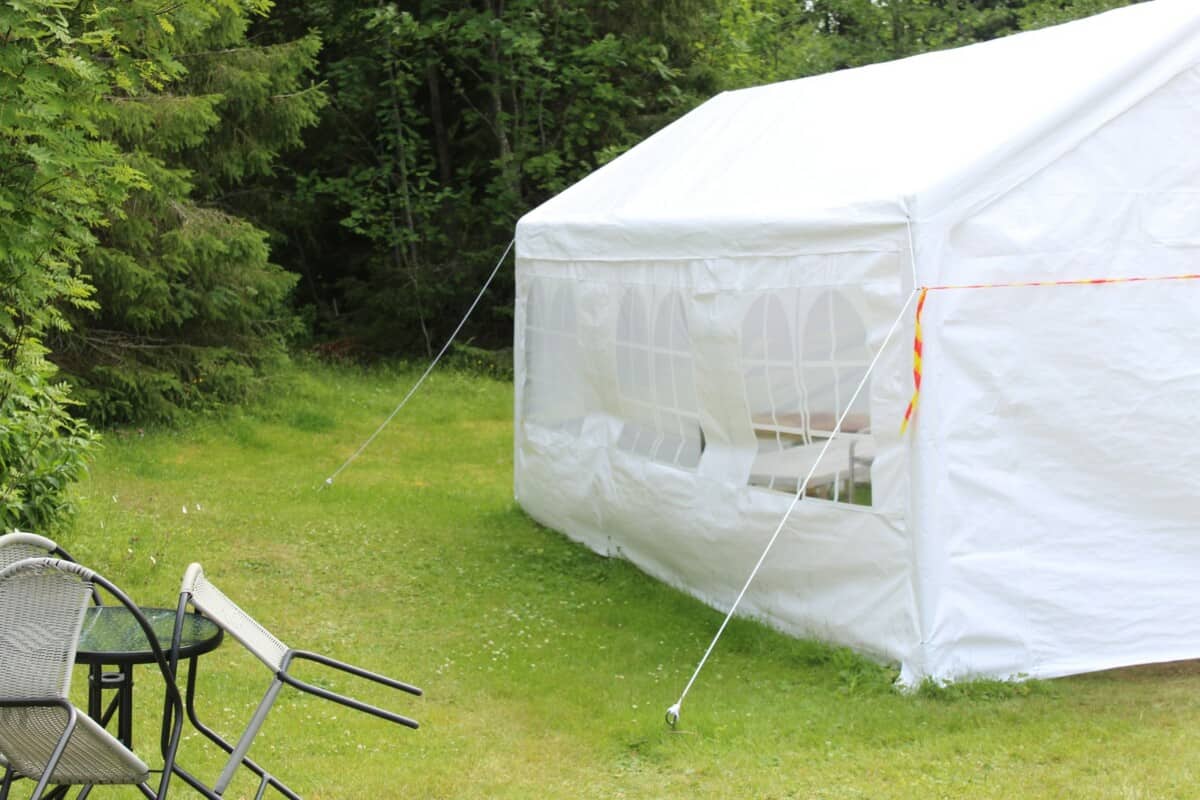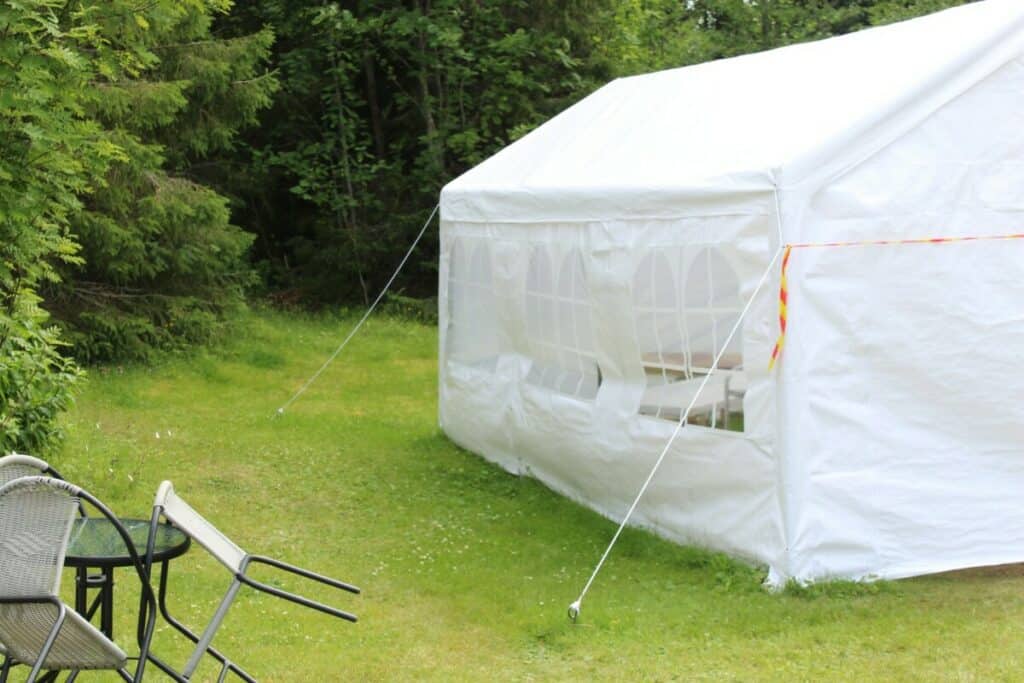 Wide open spaces with plenty of fresh air

can provide comfort

Always provide an outdoor open space for guests to be able to utilize. Even as the holiday event season weather turns cold or wet, you can still utilize the outdoors to still add that extra layer of comfort for your guests. You can easily keep things warm and cozy by utilizing patio heaters, fire pits, or big fluffy blankets. If you don't happen to have an outdoor gazebo or large covered patio, contact your local party rentals agency or our concierge team about renting a heated event tent to keep you warm & dry during your holiday festivities.
Create positive memories, and get festive with your decor!
Kick the decor up a few notches! Since you aren't spending a ton of money on huge amounts of food and booze for your traditional huge holiday shindig, splurge a little bit more on the decor. For example, utilizing festively colored cloth napkins at your dinner table in lieu of paper, varied colors, quantities, and sizes of candles, custom lighting, etc. Always remember that not everyone who may be attending your event may celebrate the same holidays as you do.
Think non-holiday-specific color themes such as fall harvest colors, or a winter wonderland color scheme with lots of snowflakes whites, blues, and either gold or silver glitter can make everyone feel welcome and a part of your holiday party. To help make people feel more comfortable as some may wish to remain socially distanced, try utilizing individual bistro tables for guests that seat 2-4 people. Reach out to a local calligraphy artist about creating custom name tag place cards for the tables.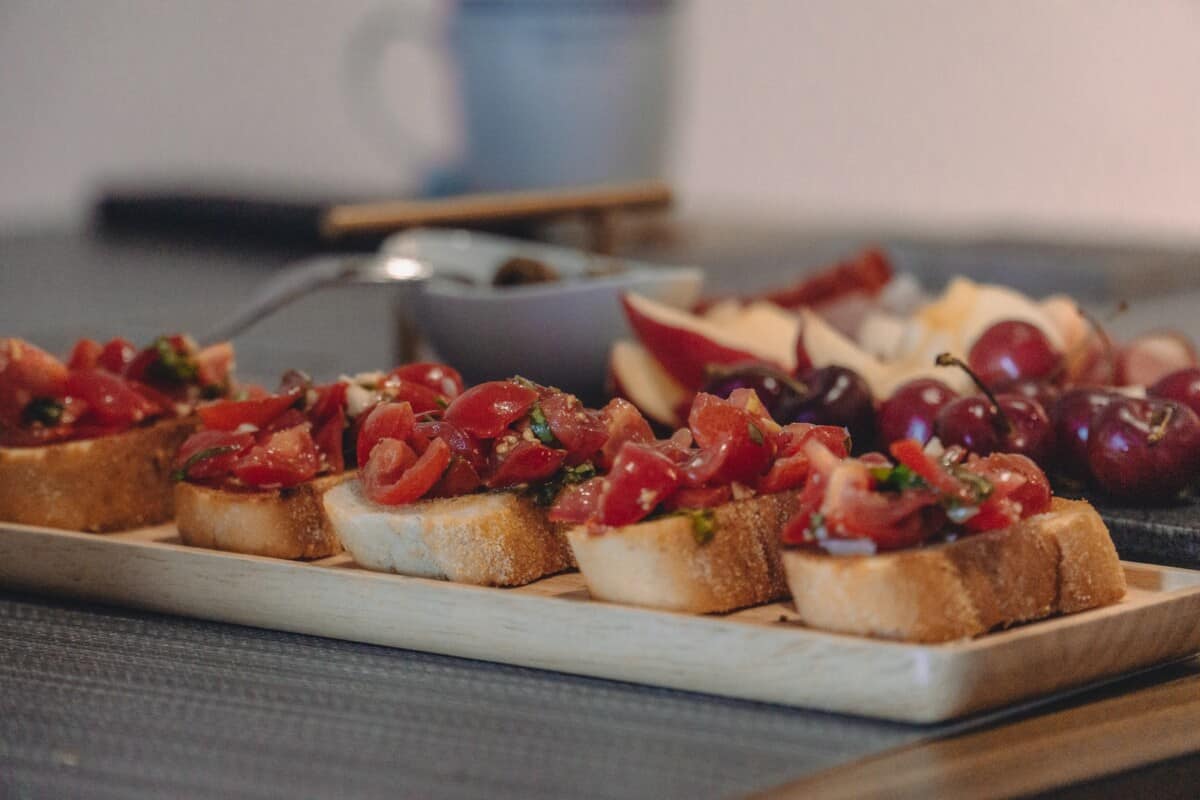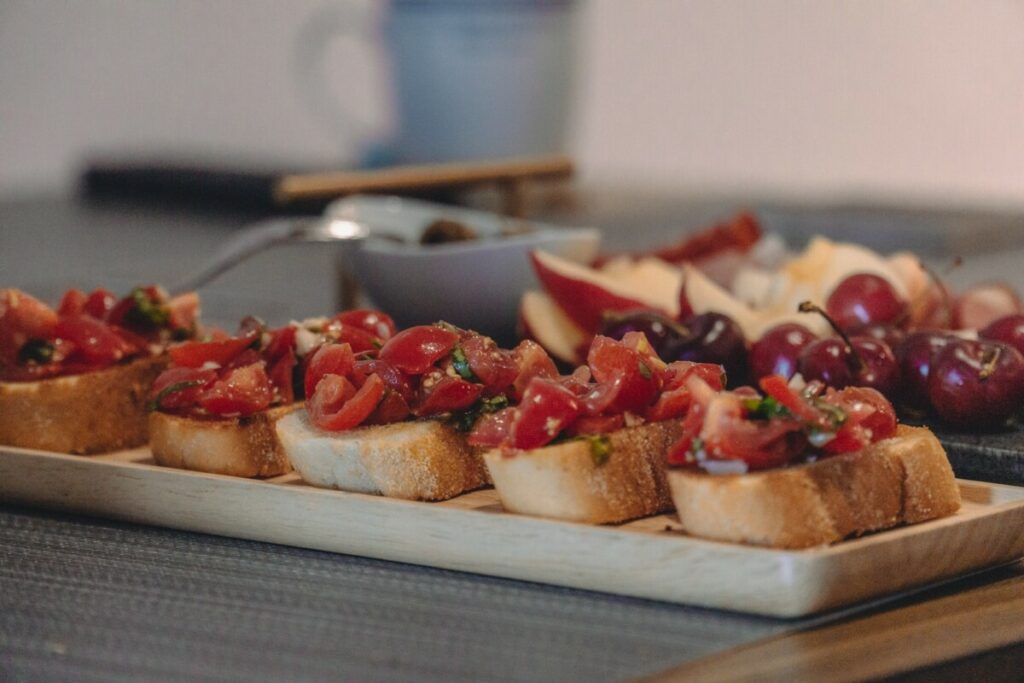 Forget about platters & bowls on the buffet!
Discover a signature food & wine pairing experience. Even into early 2022, public health experts still strongly suggest that things like self-service open bars, passed appetizers, and self-service buffet or family-style shared platters of food, are best to be avoided due to "multi-touch" potential for exposure to COVID-19. Instead, simply turn to interactive seated "signature experiences" such as a food & wine pairing menu, signature cocktail & appetizer, or small plates tapas pairing experience menus. These types of "special occasion" holiday party style concepts can still create positive memories, along with allowing people to feel safer, comfortable, and more relaxed, all while still remaining interactive, tasty, and fun.
One of the additional great benefits of having a smaller headcount during your event is that you may be able to afford more specialized, higher-quality ingredients or menu items. These dishes will elevate the elegance and help make your party stand out as highly memorable, special, and unique. Think of something uniquely special and showstopping like adding spectacular sustainable caviar and small producer champagne pairing course.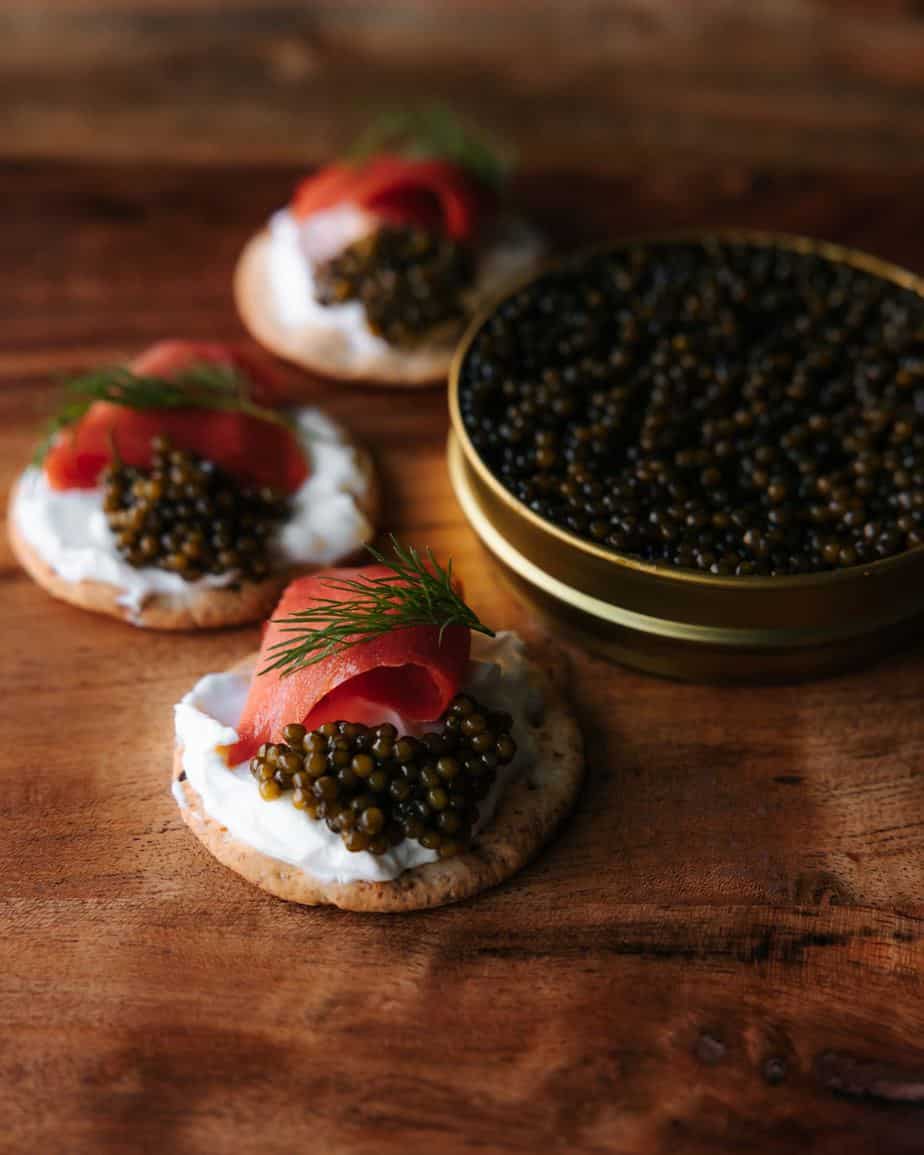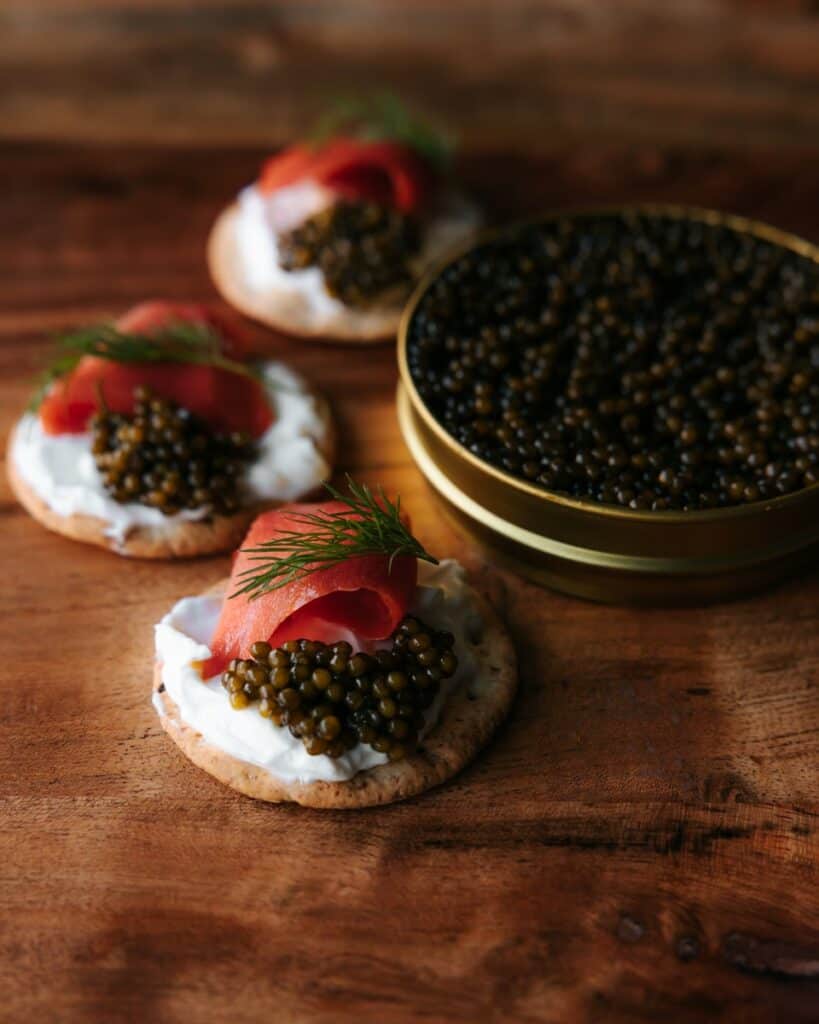 Gifts and Swag Bags
Don't forget that people love a small gift. Let's face it, 2020 was the year from hell, and 2021 wasn't much better, 2022 was a little better, but we all want to see it in the rear view mirror as we return to "the new normal". Little gifts and swag bags can provide something fun and memorable. You can find really inexpensive clearance section pandemic-themed gag gifts such as a dumpster fire candle, or a 2020 bad-rating t-shirt. Don't forget to include items that your guests may want to use right away upon their arrivals, such as hand sanitizer, or festive holiday-themed face covering if they feel more comfortable.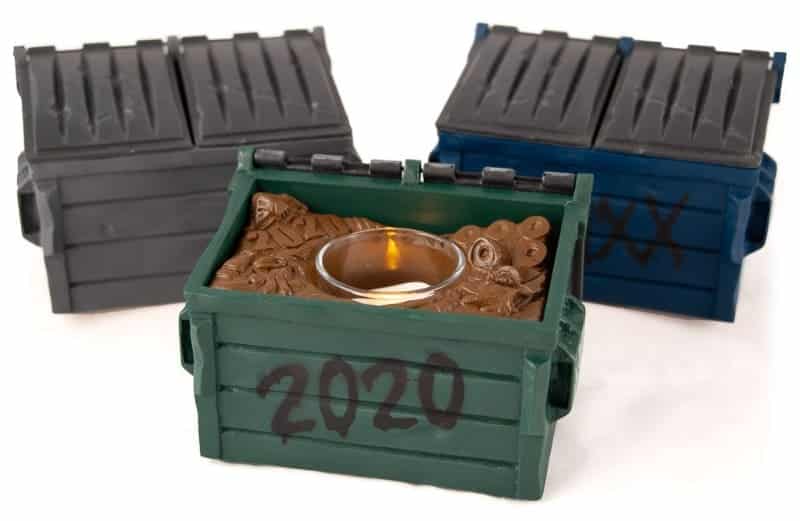 Relax, have fun, and always
leave it to the professionals!
Be a guest at your own party! Have AWG Private Chefs handle all of the holiday party details for you. Our COVID-19 safety-trained event planners, chefs, and service staff can handle every last detail from all of the food & beverages, specialized decor, party rentals, event tents & heating, and even host/hostess gifts for you. The best part of it all, we handle all the cooking, service, and we even do the cleanup, allowing you to experience our signature stress-free "Easy, Effortless, Entertaining" services allowing you to be a guest at your own event and spend quality time this holiday season with your family and friends.
To inquire about booking your holiday party, or any gathering or special event, contact the AWG Private Chefs client concierge team at 1-877-753-2727 or place your inquiry online.