Last Updated:
May 4, 2021
Grazing Tables & Fully Edible Tablescapes: Hot Food Trends
Do you need a great way to feed a bunch of people affordably, by adding a dazzling eye-popping "wow factor" without being boring or having "the same old, same old" at your event? Well, think no further than a grazing table, or fully edible tablescape.
Grazing Tables & Fully Edible Tablescapes:
Grazing tables can be as casual or as formal as you'd like them to be. Offering a variety of tasty morsels for your guests to enjoy, that can easily sit out over time without worry of failure of ingredient quality.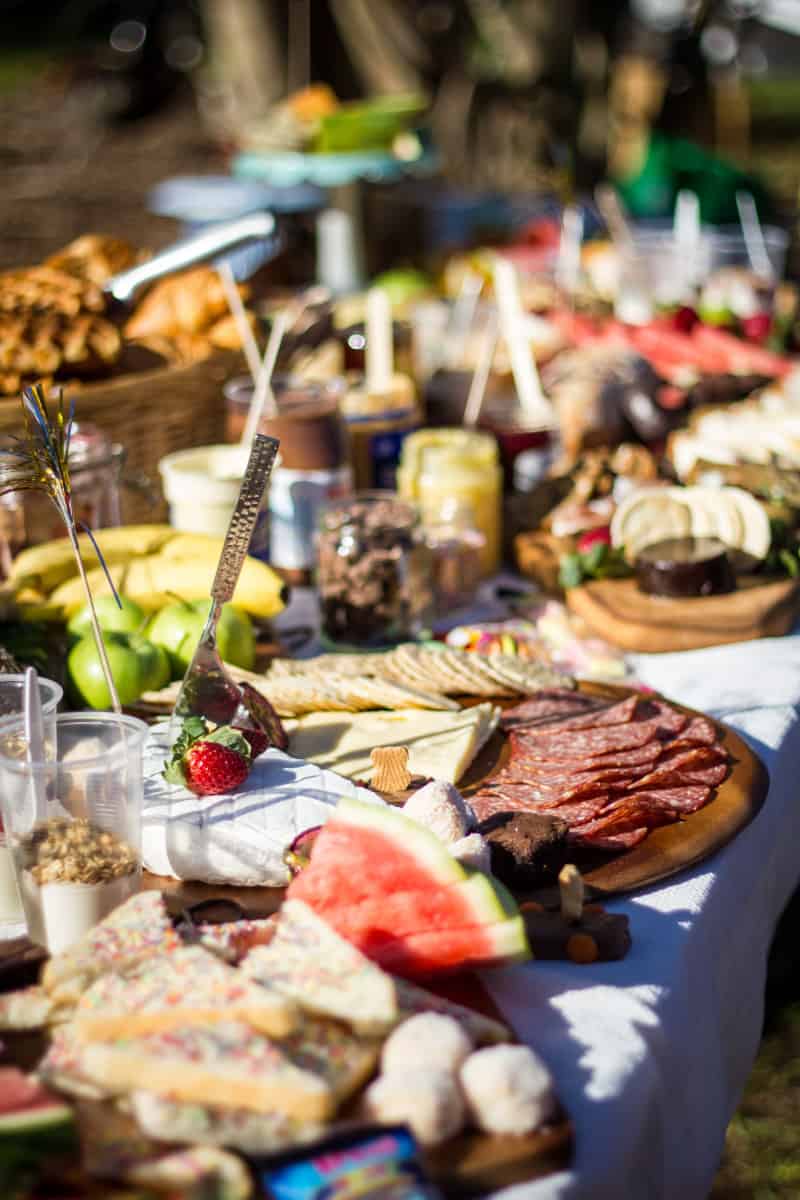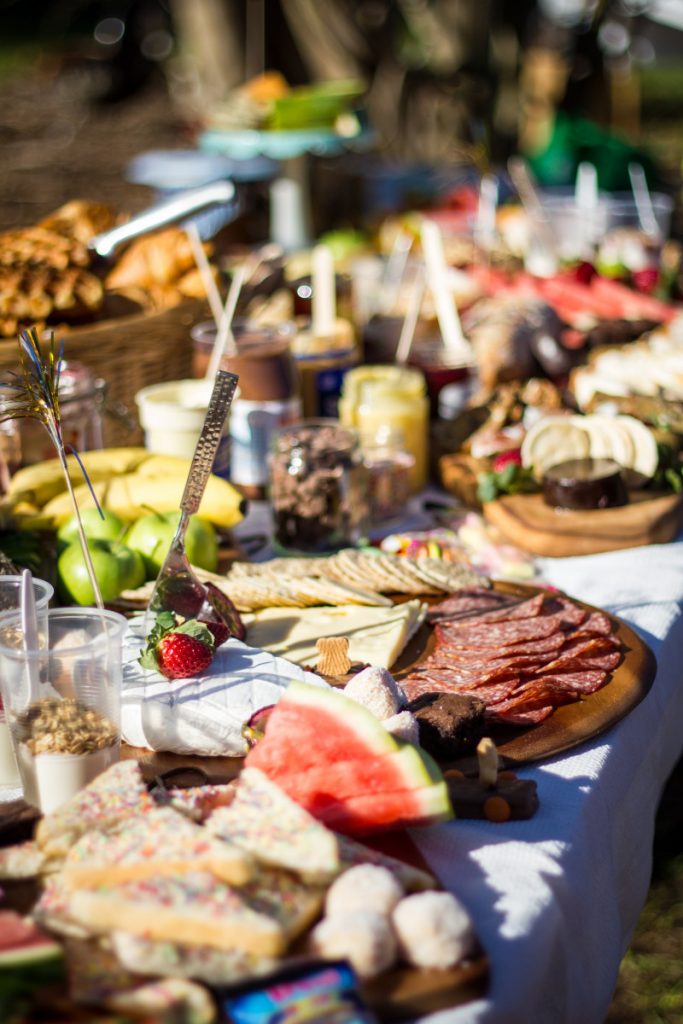 AWG Private Chefs always offer a variety of both proteins, vegan, and gluten-free options for your guests, make sure that the gluten-containing items are separate from everything else, (as pictured, use vessels, vases, etc)
In lieu of, or in addition to a select number of passed gourmet appetizers of your choosing can be a wonderful alternative to a sit-down meal, where guests can mix and mingle, enjoy wine or craft cocktail pairings, and eat enough to be satisfied, all while you the host doesn't incur the big expense of a sit-down meal.
Grazing tables are wonderful for space-constrained venues such as the office conference room, smaller homes, or even on the boat!
Why not add a grazing table or fully edible tablescape to your next event?