Last Updated:
May 11, 2023
5 Make Ahead Breakfast Recipes To Start Your Day Off Right
Most of us have probably been raised by the old adage of breakfast is the most important meal of the day. By spending just a few minutes to prepare these easy and delicious make ahead breakfast recipes before you head off to bed, or when doing your meal prep for the week, you can have tomorrow's breakfast ready to pop into the microwave.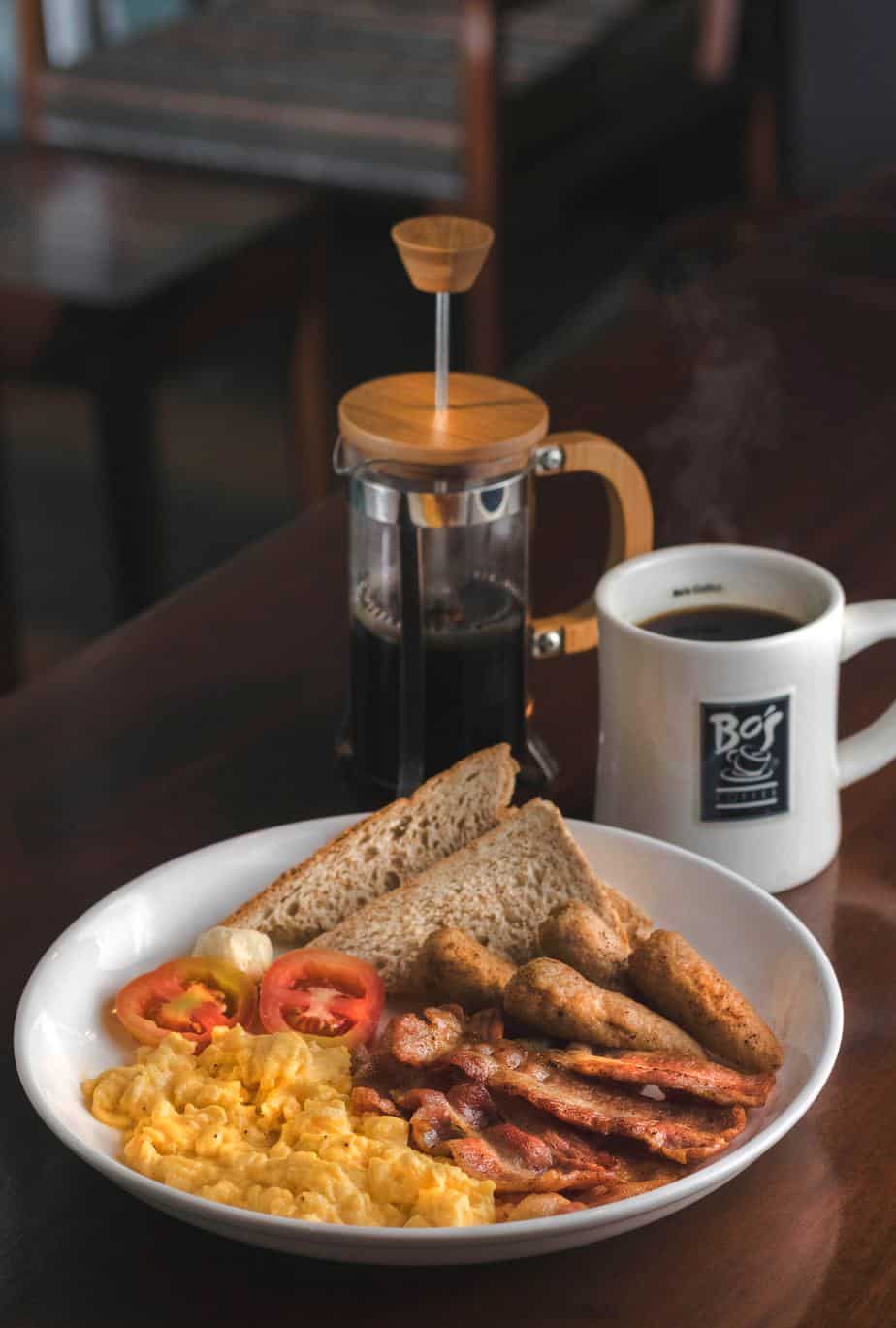 Why Prepare Breakfast The Night Before?
By preparing your breakfast the night before you're going to enjoy it, you will be able to enjoy weekend level cuisine on any weekday morning. Batch cooking is the secret to your make-ahead breakfasts, then simply pop them into the freezer.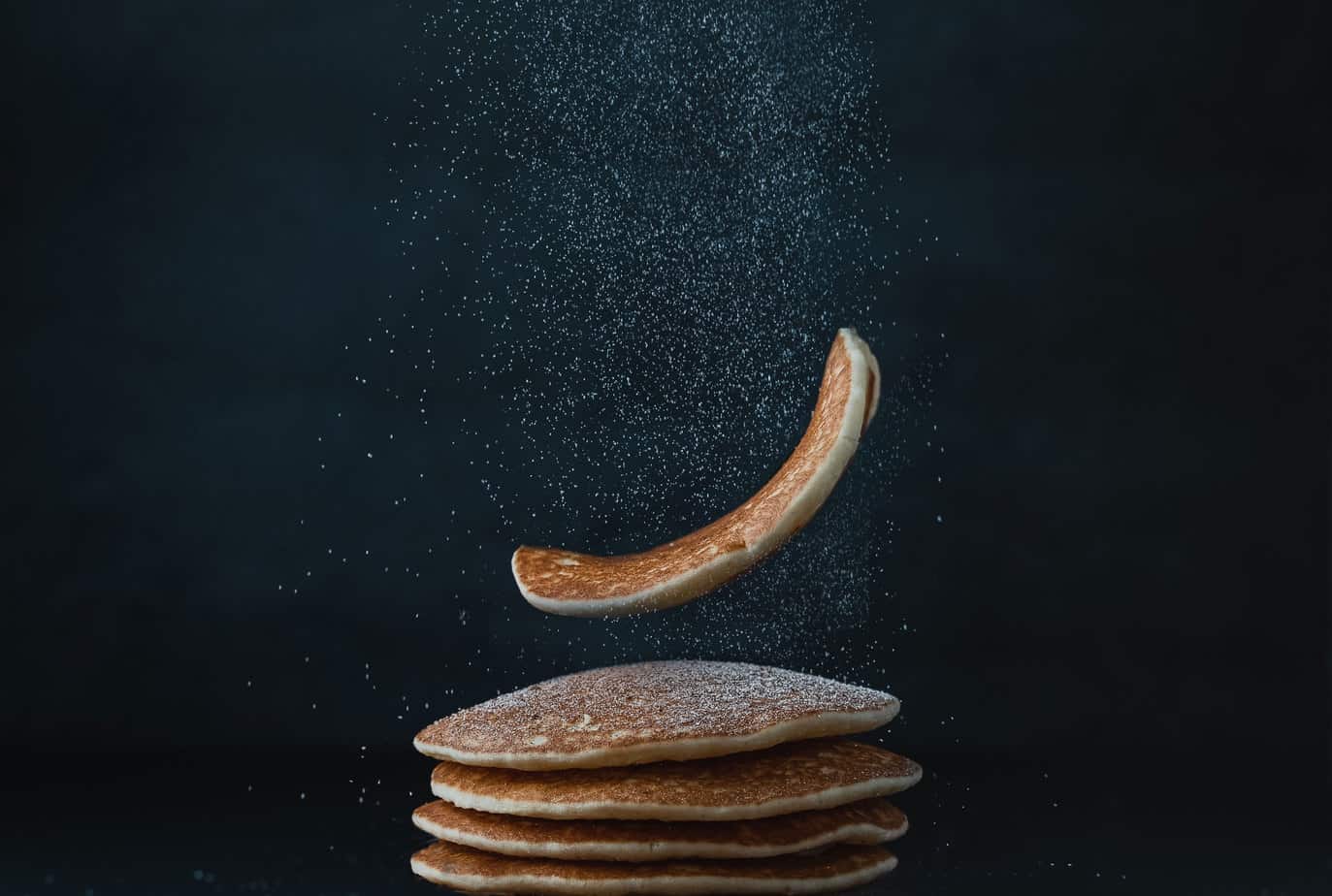 Make Ahead Stuffed Multigrain Pancakes Recipe
Multigrain pancakes are not only healthier for you, but will give you longer lasting energy for your day ahead. One of my favorite things growing up was the infamous peanut butter and jelly sandwich. This twist on that classic recipe is the perfect make-ahead breakfast for busy families on the go. This stuffed pancake recipe can be adapted to your favorite stuffings, also try it with sauteed cinnamon apples, or even bananas foster!
Ingredients:
Preparation:
Preheat your oven to 350 degrees F.
Preheat your electric griddle or a large non-stick skillet over medium heat.
In a large mixing bowl combine all dry ingredients, and whisk until combined.
Add in buttermilk, eggs, and melted butter. Whisk until just combined through. Do not over mix or this will cause your pancakes to become rubbery and tough.
Place approximately 3 tablespoons of pancake batter into the preheated skillet. Cook the pancakes until bubbles form and begin to pop on the surface.
Spoon 1 tablespoon of the fruit preserves onto one of the pancakes.
Top the fruit preserved pancake with the other pancake that doesn't have preserves on it, cooked side up to sandwich the preserves between the two layers.
Press the top pancake edges down gently to create a seal.
Transfer the pancakes to a parchment-lined baking sheet.
Repeat the process until you've used up all of the remaining batter, you should have 6-8 pancake sandwiches.
Bake at 350 degrees F for approximately 12-17 minutes or until the pancakes are cooked through.
Remove the pancakes from the baking sheet to a cooling rack.
Wrap each pancake sandwich in plastic wrap, and place it into a zip-top freezer bag. Write the date and description on the freezer bag with a permanent marker.
Frozen pancakes can be stored in the freezer for up to 4 months.
When you're ready to eat the stuffed pancakes, simply remove them from the plastic wrap. Wrap each pancake in a paper towel, place onto a microwave-safe plate, and heat on high for 1:30 to 2 minutes or until hot. Top with your favorite toppings such as butter, maple syrup, or even mini chocolate chips.
Another delicious alternative for make-ahead pancakes is our Gluten Free Pancake Recipe with Blueberry Compote. You can simply freeze the blueberry compote in sandwich baggies, then simply unwrap them and transfer them to a microwave-safe dish or ramekin to reheat.
Probably one of my favorite casual breakfast foods of all time is a breakfast burrito. A big tortilla with all of my favorite fillings in it, such as scrambled eggs, potatoes, chorizo, bacon, avocado, green salsa, and more! The best part about this recipe for make-ahead breakfast burritos is that they freeze so well, and reheat beautifully. Just a tip, don't add sour cream to the interior of your burrito, save that for after it's been reheated.
Make Ahead Breakfast Burritos Recipe
Ingredients:
1 Medium Yellow Onion, (Diced)
4 Large Yukon Gold Potatoes, (Diced)
8 Extra Large Free Range Eggs
6 12 Inch Flour Tortillas
1/2 Cup of Your Favorite Salsa
12 Ounces of Your Favorite Shredded Cheese
Kosher Salt & Fresh Cracked Black Pepper
1/4 Cup Vegetable Oil
1 Tablespoon Heavy Cream or Whole Milk
1 Pound of Your Favorite Ground Breakfast Meat (Sausage, Chorizo, Bacon Ends & Pieces)
1 Tablespoon Cilantro (Chopped Fine, Optional)
2 Teaspoons Onion Powder
2 Teaspoons Granulated Garlic
1 Teaspoon Ground Cumin
3/4 Teaspoon Smoked Sweet Paprika
Preparation:
Preheat Oven to 400 degrees F. (375 degrees F convection roast)
On a foil-lined rimmed sheet tray, add the potatoes in 2 tablespoons of vegetable oil, 1 teaspoon of onion powder, 1 teaspoon of granulated garlic, 1/2 teaspoon cumin, 3/4 teaspoon of paprika, salt & pepper to taste.
Toss until the potatoes are well coated on all sides with the seasonings and oil, spread them into a well-spaced single layer, and oven roast for 15-25 minutes or until golden brown and a touch crispy.
In the meantime, while the potatoes are roasting, in a large skillet, place 1 tablespoon of oil and heat over medium heat.
Place the diced onions into the preheated skillet and season with salt, pepper, and remaining onion, garlic, cilantro, and cumin. Cook the onions until they are soft and translucent, this should take 7-12 minutes. Remove the onions from the skillet and, and set aside.
Return the same skillet to medium heat, and add in your breakfast meat of choice. Break up the meat into small chunks so that it cooks evenly. Cook the breakfast meat all the way through. Once fully cooked, drain off any excess oil or liquids using a fine mesh strainer, and set the breakfast meat aside to cool and continue draining on a bed of paper towels.
Wipe the skillet out with paper towels.
In a medium mixing bowl, whisk the eggs with the heavy cream until well combined.
Preheat the skillet over medium heat, add in the remaining oil.
Scramble the eggs in the skillet stirring occasionally with a heat-proof rubber spatula. Once the eggs are fully cooked, remove from the heat and transfer to a sheet tray or plate to cool.
Wrap your flour tortillas in a damp paper towel, and microwave for 45 seconds on high power to soften.
Assemble your make-ahead breakfast burritos with a layer of cheese down first, followed by the potatoes, onions, eggs, then add 1-2 teaspoons of salsa (use more if you wish).
Gently roll the burrito as to not tear the tortilla. Set the seam side down on a sheet tray until you've assembled all of the burritos.
Wrap each burrito individually in plastic wrap, and then place inside a zip-top freezer bag.
Write the date and breakfast burritos on the freezer bag with a permanent marker.
Store in the freezer for up to 3 months.
To reheat, remove the breakfast burrito from the plastic wrap, wrap in a damp paper towel, and microwave on high power for 2 minutes or until heated through.
Top with guacamole, sour cream, or any of your other favorite toppings.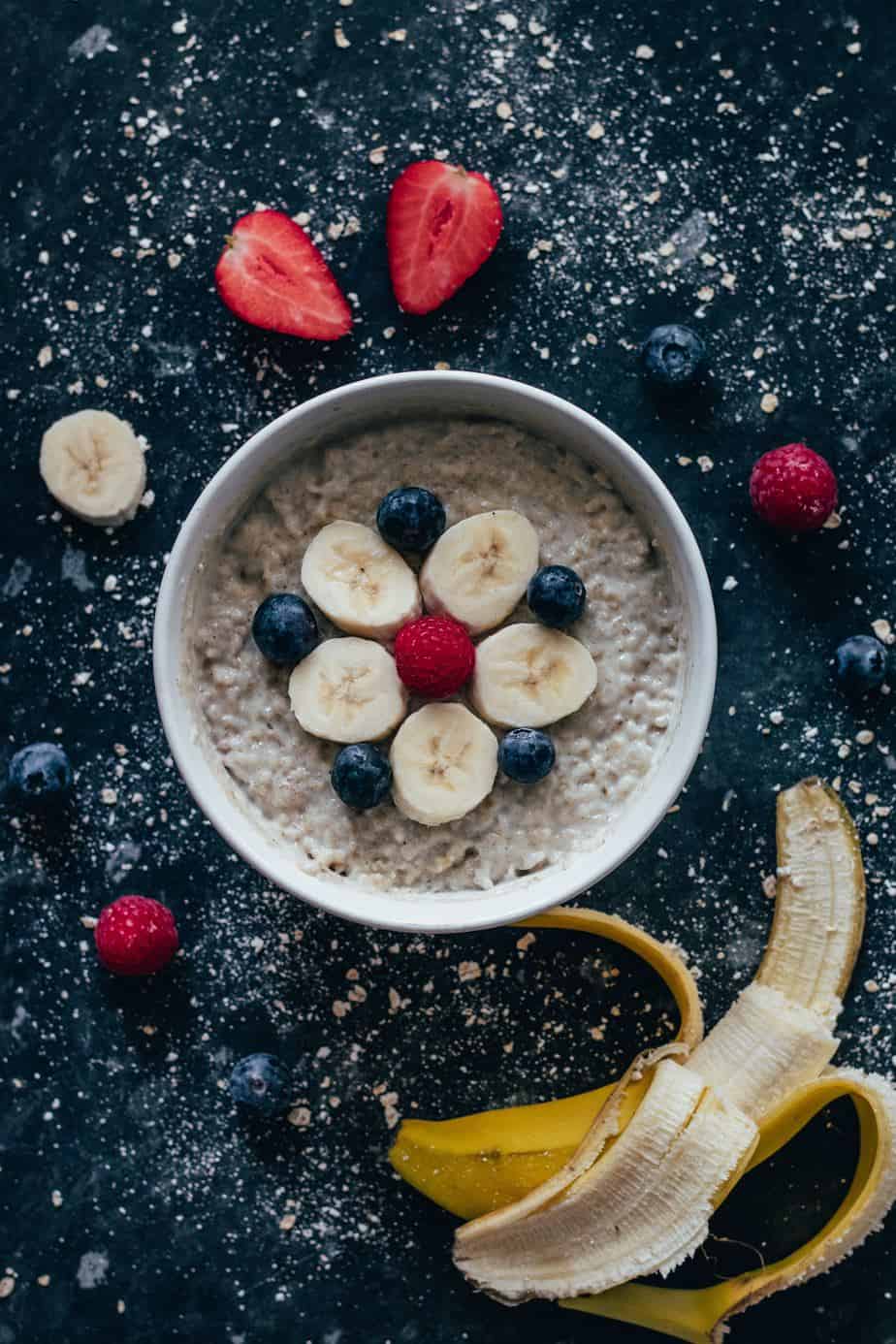 Steel-cut oats are not only delicious and easy to make ahead but also are very hearty to give you lasting energy well into your day. Please make sure that you are using traditional oats, and not the quick-cooking type when making this recipe for overnight oats.
Make Ahead Steel Cut Oats Recipe
Ingredients:
Preparation:
Bring 4 cups of water to a boil in a medium saucepan.
Add salt and cinnamon to the boiling water
Add oats, and cook for 1 minute.
Remove from the heat, cover, and refrigerate overnight.
To reheat, return the oat mixture to medium-high heat, and heat for 5-7 minutes or until warmed through.
Top the steel cut oats with the blueberry compote, some sliced banana or berries, and a sprinkle of cinnamon for a delicious start to your day.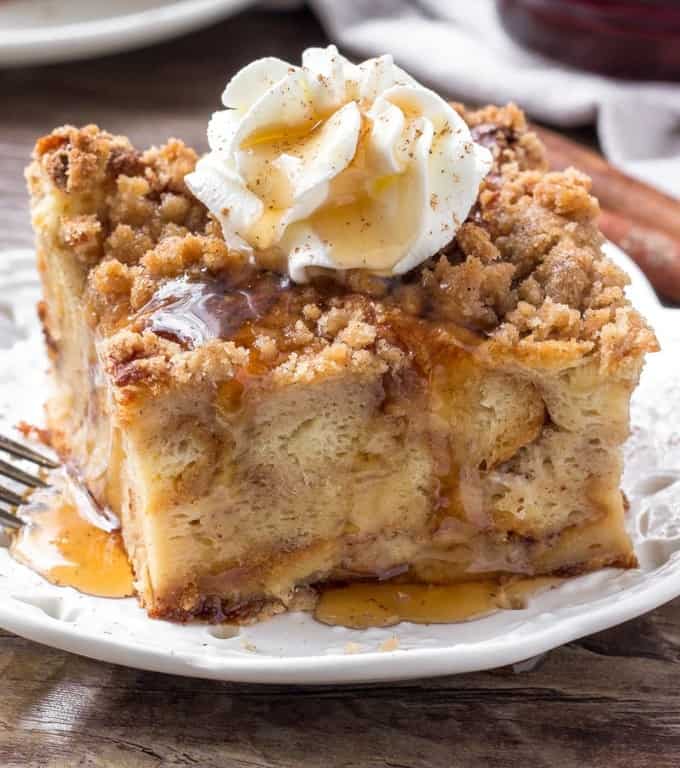 Probably one of the most requested recipes that we get as private chefs has to be our breakfast bread pudding. This easy to prepare recipe can be adapted with any of your favorite flavors. Add in seasonal berries, fruit, or a twist on different spices, and using up your day-old or stale bread is always a huge plus.
Make Ahead Breakfast Bread Pudding Recipe
Ingredients:
Preparation:
Spray a 9x13 baking pan generously with non-stick cooking spray and set aside.
In a medium mixing bowl, combine half and half, eggs, vanilla extract, salt, cinnamon, cardamom, citrus zest, brown and white sugars. Whisk until well combined.
Cut your staled bread into 1-inch cubes and place them into your well sprayed baking pan.
Pour the custard mixture over the top of the bread and press the bread down gently to help it soak up the liquid.
Wrap in plastic wrap and refrigerate overnight.
Preheat oven to 375 degrees F. (350 F Convection)
Bake your bread pudding uncovered for 35-45 minutes, until golden brown, and the tip of a knife comes out clean when inserted into the center.
Let the bread pudding rest for 10 minutes before slicing.
Slice into 8 pieces, and let cool to room temperature on a wire rack.
Wrap each piece individually in plastic wrap, and transfer to a zip-top freezer bag.
Write the date and description on the outside of the bag with a permanent marker. Freeze for up to 3 months.
To reheat, pull from the freezer and defrost overnight in the fridge, simply microwave on high for 2 minutes or until hot. Alternatively, if you like your bread pudding a bit more crispy, bake uncovered at 300 F for 5-10 minutes or until hot.
Top with your favorite toppings like powdered sugar, maple syrup, or even a splash of orange juice, (trust me, just try it!)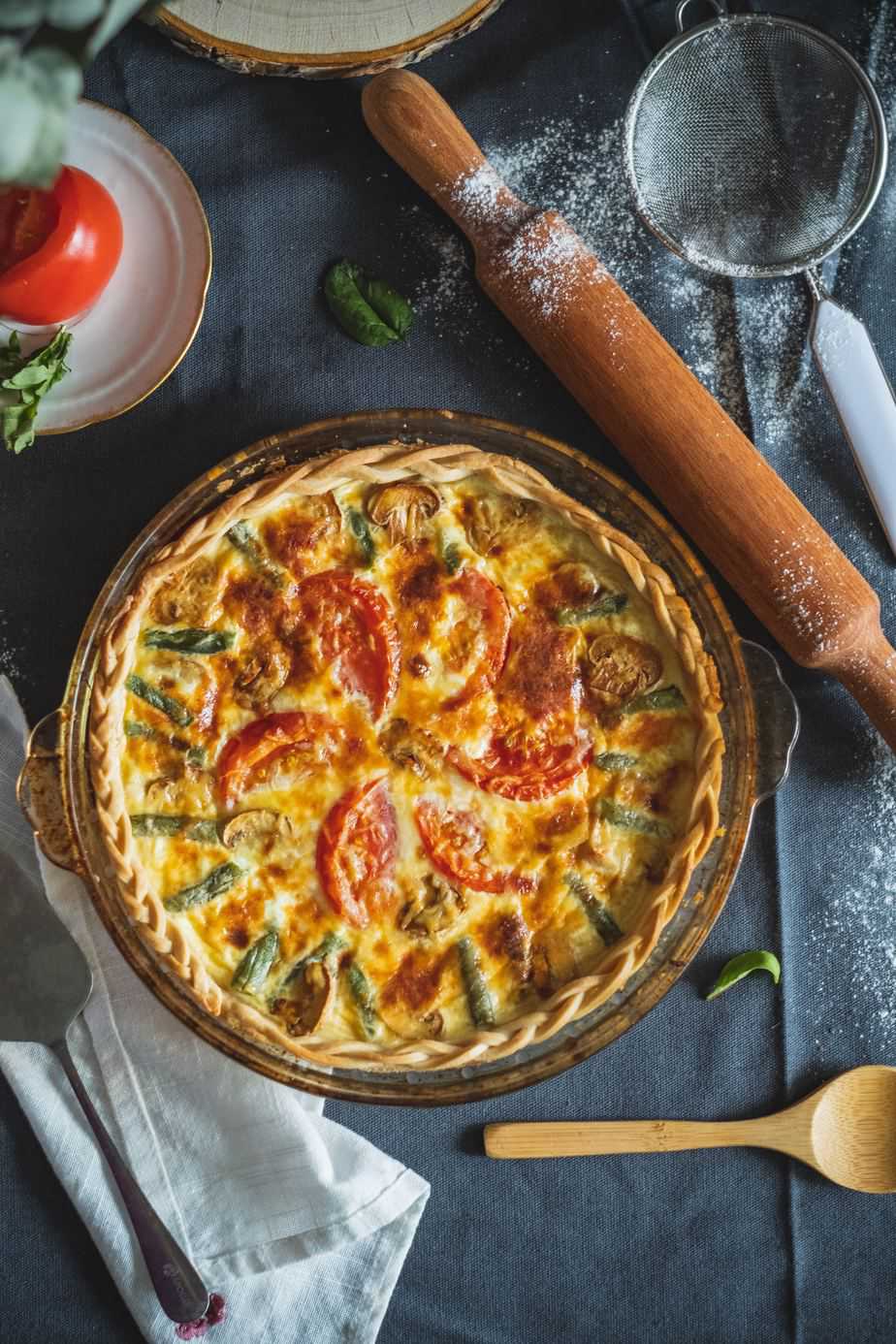 Quiche anyone? Quiche is one of those make-ahead breakfast staples that is truly a blank canvas for your favorite flavors. Quiche can be made with a couple of simple ingredients such as ham and cheese, or the flavors can be dialed way up with bell peppers, mushrooms, tomatoes, cheese, and spicy chorizo or hot Italian sausage.
The secret to a really good quiche recipe is to make sure that your ingredients are all very well seasoned. No one likes muted or bland quiche flavors that taste like nothing more than plain scrambled eggs.
Gluten Free Option:
This recipe can also be adapted to be gluten-free by simply omitting the crust and placing the mixture into a baking dish that has been heavily sprayed with non-stick cooking spray.
Make-Ahead Breakfast Quiche Recipe
Ingredients:
1 Recipe Batch Single Crust Pie Dough or 1 Package Pie Dough
1 Cup of Your Favorite Shredded Cheese
3 Tablespoons Heavy Cream
1/2 Teaspoon Kosher Salt
1/4 Teaspoon Freshly Cracked Black Pepper
4 Extra Large Eggs (Room Temperature)
1 Large Shallot (Diced)
1/2 Red Bell Pepper (Chopped)
1/2 Green Bell Pepper (Chopped)
1/4 Pound Chorizo (Decased)
1/4 Pound Crimini Mushrooms (Sliced)
2 Roma Tomatoes (Seeded, Chopped)
2 Teaspoons Vegetable Oil
Preparation:
Heat 1 teaspoon of the vegetable oil over medium high heat in a skillet. Add bell peppers, and sautee for 2-3 minutes, then add shallots and continue cooking for another 1 minute.
Add mushrooms, and season with salt and pepper and remaining teaspoon of oil
Continue sauteeing for an additional 2 - 3 minutes.
Drain all vegetables with a fine mesh strainer and set aside.
Wipe out the skillet with paper towels, return it to medium high heat.
Add in chorizo and heat until fully cooked through.
Drain chorizo on a thick pad of paper towels.
In a medium mixing bowl, crack the eggs and add heavy cream. Whisk until well combined.
Place the pie crust in a 9" glass pie pan, leaving 1/4" overnhang, trim the excess.
Add a layer of vegetables and chorizo to the bottom of the pie crust, pour over the eggs and cream.
Toss the cheese and remaining vegetables together, and add to pie shell.
Bake at 375 degrees on a lower oven rack, for 25-35 minutes or until golden brown and cooked through.
Cool to room temperature on a wire rack.
Slice into 6 wedges, and wrap individually in plastic wrap.
Place into a freezer proof container with a lid or a zip top freezer bag.
Label & date the container with a piece of painters tape, or the freezer bag with a permanent marker.
Store in the freezer for up to 3 months.
To reheat thaw in refrigerator overnight, then microwave at 50% power until heated through.
Serve with an optional small side salad for a great French brunch!
---
Check out other great recipes, and tips and tricks for Easy, Effortless Entertaining from AWG Private Chefs
About the Author: Certified Master Chef, Sommelier & Wine Educator, Sean Andrade is the Executive Chef Owner of AWG Private Chefs, voted best personal chefs and best caterers in San Francisco, and #1 Private Chef company in California. Chef Sean has worked in the restaurant and hospitality industries worldwide for more than 25 years. AWG Private Chefs offers highly custom-tailored, bespoke private chef dining experiences, and private event catering in over 30 countries around the globe.